Let's discuss why is Instagram good for business! It's all about

being recognizable

: your potential clients or customers should know your name or your company's name, and moreover, you should have a chance to engage with them on a daily basis. Use Instagram to get more creative and realize that it can play a vital role in your business's success –

let's discuss why

.

Let's face the truth: even the best, most innovative products or services won't be successful if the world doesn't know they exist. So the question isn't about whether you really need Instagram but how to use it to connect and convert your ideal audience and potential clients.

Why Is Instagram Good for Business? Should I use Instagram?
Social media platforms are the best tool to show off your skills and gain people's sympathy by engaging with them and showing that you're much more than a faceless company: it's an excellent opportunity to establish a human's side to your business. Instagram is the new lead generator – you may have heard it many times, and indeed, it's more than accurate. Still, to succeed on this crazy social media platform, you need to focus on two main factors: valuable content and targeting.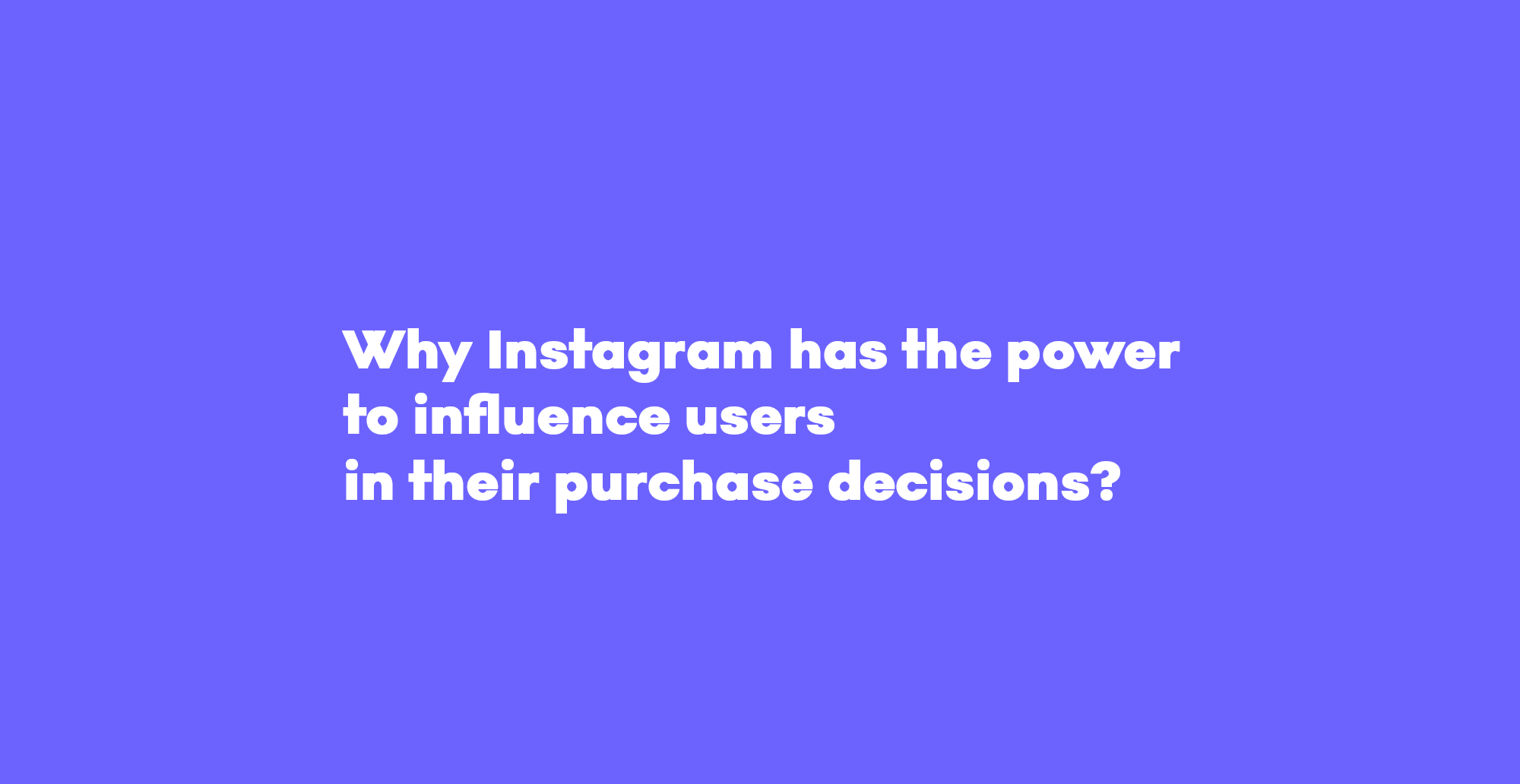 Before we elaborate on details why valuable content and targeting is the king, let's look at some essential facts about Instagram to understand it better:
Facebook bought Instagram in 2012 for $1 billion

Over 71% of Instagram users log in daily, making it the second most engaged social media platform out there
90% of Instagram users are under age 35
54,1% of brands are on Instagram
130 million users tap on shopping posts every month
Engagement with brands on Instagram is 12 times higher than Facebook, 55 times higher than Pinterest, and 86 times higher than Twitter
81% of people use Instagram to research products and services

Instagram is Great for Business. Use This Potential and Develop an Instagram Strategy
As a business owner or a person dreaming about becoming one someday soon, why would you give up on a social platform with one billion+ active users and so many awaiting opportunities? Don't you ever forget: Instagram is an opportunity to get your brand in front of people who spend more than 60% of a day browsing the web. The more they see you, the more they remember you, like you, and buy from you. 
Why is Instagram good for entrepreneurs?  

Can Instagram really

drive sales

for your company?
Absolutely, social media sells, but to achieve it, you have to focus on finding out what your target audience really wants: it is the first step of a conscious Instagram strategy. The main idea? The goal is to satisfy the follower, so they will keep coming back for more, they will adore your brand, and they will gladly spread good words for free, allowing you to bypass advertising costs.
To determine your content strategy and what should you post on Instagram, ask yourself: how can my content correspond to my ideal clients' needs? Will it be useful and valuable? Does it add something to their lives?
Targeting? It should be your new favorite word. Targeting the right group of people is so far the most effective strategy for building brand awareness and expanding on-line reach. Creating brand awareness without expensive campaigns and huge budgets is the cornerstone of Instagram marketing. 
Remember that basics are the key – there is no thing as free lunch. If you want to succeed in social media, then you'll have to put in some effort to develop the necessary skills. 

Why is Instagram Such a Good Marketing Tool? What to Post?
I have nothing to post – is it your dilemma? We don't want to sound mean, but it's only an excuse: you indeed do! 
The most frequently asked questions about content creation we get are:
How much time per week should I be willing to work on my Instagram account?
What do I really need to get started or to level it up? How do I know if my content is interesting and useful enough?
Instagram has turned society into IG-content creators, and you don't really need much to become one. Do you have a high-quality phone camera, 2 minutes to download a free photo-editing app, and an open mind? It's more than sure you do.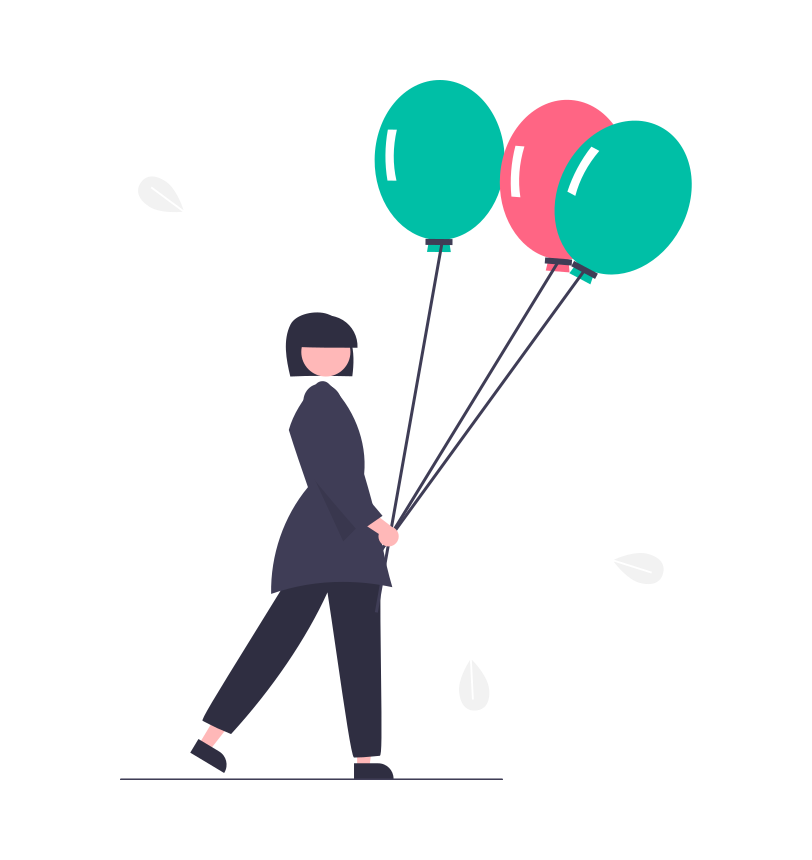 People are naturally curious, and your followers and potential followers will gladly see your workspace and behind the scenes of your business. Take images of your office (yes, home office counts too!), your coffee cup, filled notebooks, sketches, whiteboards, portraits of your co-workers, graphics you have made, infographics with sincere tips and tricks. 
If you're feeling stumped, look at your favorite brands' Instagram profiles and ask yourself which types of content you should use as well. The most interesting Instagram profiles are those that manage to mix up a few types of content. This will keep your profile from feeling too "one note" or overly pushy and promotional.


Let's Get Loud – Your Business on Instagram
From an awareness perspective, Instagram is undoubtedly an incredibly valuable platform. It's an effective way to draw more attention to your company and product. Whether you're trying to build your business, increase engagement, or drive traffic to your official websites or blogs, Instagram should be an indispensable part of your marketing strategy. It can provide you with on-line branding to take your business to the next level.

How has social media proven to be a wise business step for you already? Tell us your story and your thoughts in the comments below, and psttt, stay tuned for upcoming Instagram School lessons: we'll teach you the best tactics and building the most effective content marketing strategies. The secret sauce of content marketing experts.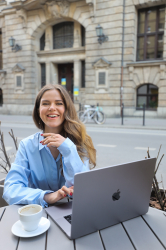 Latest posts by Kasia Pilch
(see all)