Alt text, hashtags or Instagram keywords in the caption? What works the best on the platform? It's time to find out what Instagram SEO means, why it matters, and — most importantly — how it can help you grow on the platform.
In a perfect world, we learn the basics of Instagram growth, we uncover the possibilities of a few handy tools, we become masters at creating interesting posts, and then we grow, grow, GROW our on-line presence. There's nothing else to worry about. The social media algorithms don't ever change, our reach is getting higher with each post, and our target audience discovers us every day. That sounds like an ultimate dream, huh? 
Well, unfortunately it's much nearer the world of dreams than reality, because that's just not how the social media landscape works: Instagram's algorithms change ALL THE TIME, and the platform won't stop for anyone. We must adapt. That's the ugly truth I have to tell you right here, at the very beginning of today's guide. But I'm not here to be brutally honest and scare you: quite the opposite, I'm coming with huge news. Good news. I will explain and show you everything that has changed when it comes to the Instagram landscape lately and I will teach you how to adapt so you can benefit from these changes. Trust me – we live in a world of constant change, but the possibilities are quite exciting. Let's go, let's uncover them together!
Instagram SEO Has Changed – Now Instagram Keywords Matter More than Ever
Luckily you have us – IQ Hashtags Social Media Experts who will guide you through the Instagram keyword research. By the end of this article, you'll know how to:
Optimize your content for better Instagram search rankings and increased traffic

Add relevant keywords for improved search engine visibility

Develop a successful Instagram SEO strategy
Are you ready? To begin, begin!  
Why Does Instagram SEO Matter So Much and What Exactly is it?
Let me start by explaining what Instagram SEO actually is and whether it's much different from traditional SEO. Creating original content that's useful, inspiring, readable and sufficiently entertaining is only half the battle now. To get new followers and traffic to your profile, you need new people discovering your existence and new people willing to visit your Instagram profile. To get them to visit your profile, you need to know what they are looking for, what exactly are they interested in, which words they use and what type of content would fit their intent best.
You need to become more DISCOVERABLE. 
This year I've been testing out different Instagram approaches as in my day job we work with content creators, influencers and entrepreneurs and all the signs are very clear: Instagram SEO is now a fundamental need for ranking your content in Instagram searches.  If you are trying to grow your Instagram account for a long time now and still haven't seen a rise in your organic reach and your follower count then you definitely need to give Instagram SEO a chance to make your profile more searchable.
SEO stands for Search engine optimization and Instagram SEO is the process of improving and optimizing your account, caption and content  to increase visibility on Instagram search. Instagram SEO is the practice of adding text-based features like captions with targeted keywords, alt-text, and searchable keywords in your display name to help people browsing Instagram find your content more easily. To understand Instagram SEO, you need to understand the basics of traditional SEO, and that's what we're going to discuss today as well.
We'll discuss where to put keywords to make the most out of your Instagram presence, how to use hashtags to make them work for you even if you've already given up on them, how to optimize your content to make it more Instagram-algorithms friendly, and how to maximize your chances of appearing high in the search results and on the Explore Pages.
You need to know that Instagram SEO has changed massively over the last year: now hashtags aren't the only way to get discovered.  Some people even claim that hashtags don't work anymore, which fortunately isn't true,  because they do work, but you definitely need more ways to boost your Instagram visibility and you can't rely only on hashtags anymore.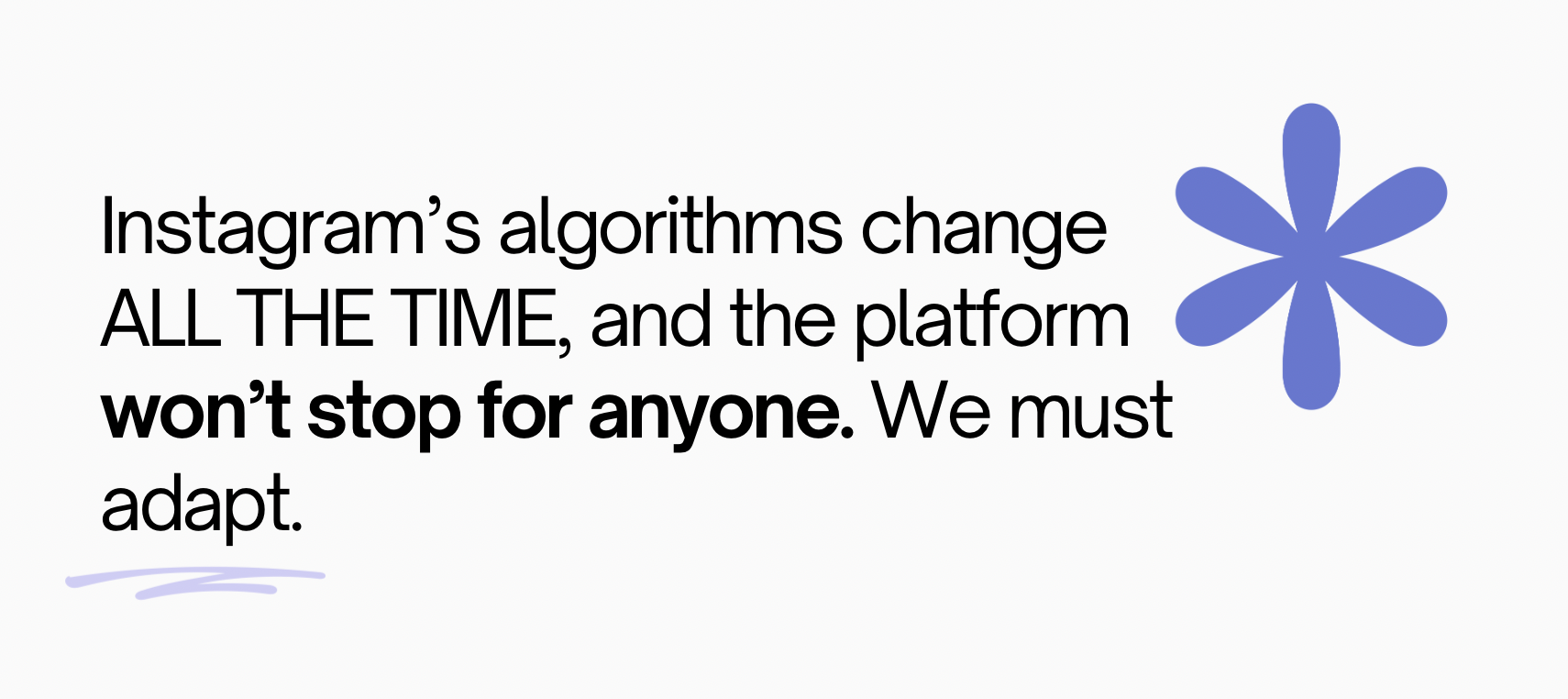 Mastering the More Technical Side of Instagram SEO is Absolutely Crucial
Well, at least f you want to get to the top of the search results and stay there. If your content is not well optimized and accessible to Instagram search engine, it won't rank high —no matter how valuable your posts are. So we'll walk you through all the juicy details about Instagram SEO, specifically how you can optimize your content to get the most out of it and how to make every element of your Instagram presence work in your favor.
People often ask me about "shortcuts" or "tips and tricks" around Instagram SEO. There are a few. Spoiler alert: I will share some of my favorite ones in this guide, so stay with us!
Use Instagram Keywords to Boost your Visibility on the Platform
Just like giants like Google, Instagram keywords match users with the most relevant content – the posts they're most likely to enjoy. Thanks to Instagram keywords, your target audience can find your content more easily. The keywords you use in your posts explain to the Instagram algorithm who you are and what you do. These keywords help you reach your new followers.
Instagram landscape is constantly changing. The Instagram's algorithms constantly evolves, and the platform add new functionalities all the time. Instagram SEO will help you stay ahead of the curve and keep your content and all your posts relevant and engaging – and more discoverable!
Instagram Keyword Research Made Easy
A major part of a smart SEO strategy is strategic keyword research. Finding and including strong keywords into your content helps it rank better in search results on search engines like Bing or Google. Good news: the same is also true for Instagram search results!
For traditional keyword research, we use tools like Ahrefs or Ubersuggest to find relevant words and phrases to target in our writing. But what about Instagram keyword research? The tools like Ahrefs or Neil Patel's tool were only developed and designed with Google in mind. While they are great for blogs and websites, they're using data from Google, not Instagram, to inform your research – so they won't be so helpful when it comes to growing your INSTAGRAM profile. 
Luckily you have us – IQ Hashtags! And we're coming with HUGE news!
With that in mind, we have launched a new feature in our IQ Hashtags tool –  Instagram Keyword Research. Use it to discover relevant and effective keywords for your Instagram content and uncover the keywords that will boost your posts' visibility and make them more searchable.
Look how easy the research process can get with our carefully developed Instagram keyword tool that's a total market pioneer.
Want to learn more about our Instagram Keyword Feature? Read how to find the instagram keywords that will bring the highest visibility to your posts right here – and don't hesitate to start your 7-day free trial to test out the most advanced Instagram keyword research tool on the market. We're more than excited!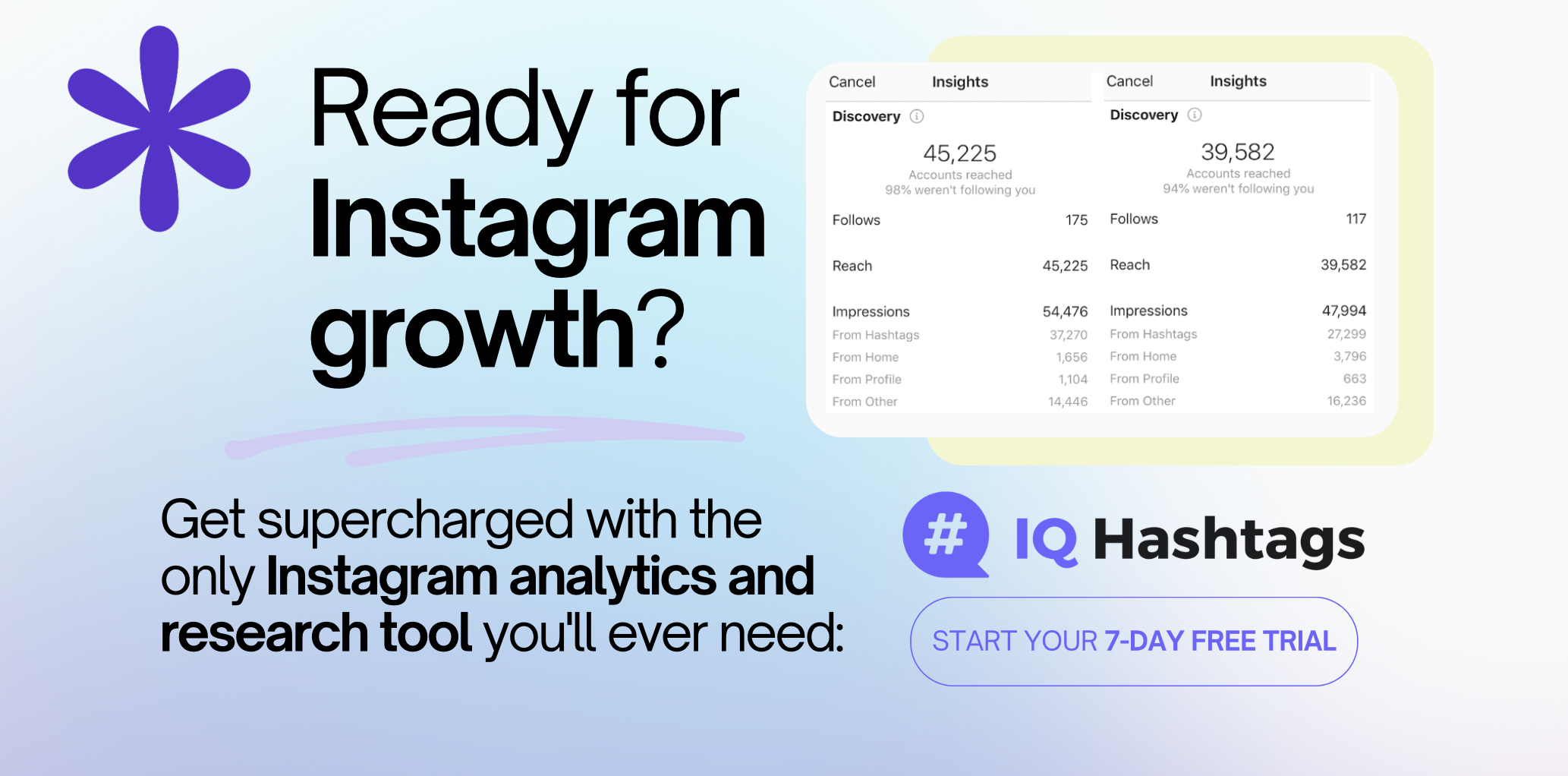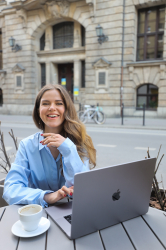 Latest posts by Kasia Pilch
(see all)