How often are you hearing the term affiliate marketing? We bet you'll say "quite often," as it's thrown out there in Instagram and the e-marketing industry all the time! Many resourceful creators and on-line entrepreneurs claim it's one of the most rewarding ways to get additional earning and turn it into passive income. There are also many of them who will shout, without a shadow of a doubt, that you can turn it into a full-time career. Sounds promising, right? If you wonder whether IQ HASHTAGS has an affiliate program, then the answer is a loud 'YES!', and we are here today to tell you all about why it's so beneficial to join our referral community. We need to admit: for us, it really is a win-win solution. It allows you to earn high commissions, make your financial life much better, and it allows us to introduce our innovative tool to new creators, brand owners, and all the people who may not know us yet, but who definitely can take advantage of IQ Hashtags' features. So that's basically it: the IQ Hashtags affiliate program was created to reward our loyal users for helping us spread the word about our tool's possibilities!
High Paying Affiliate Program for Begginers – IQ Hashtags Affiliate
Say you're an Instagram creator and marketing specialist, and you share your favorite tips & tricks for growing a bigger community and building a thriving online business. Your community respects your insights and loves the way you push them forward! Now you can share the knowledge of how to use IQ Hashtags' to drive better Instagram results, along with a special link where they can purchase the tool from you. If they follow the link and purchase an IQ Hashtags subscription, you receive a commission for their purchase. To be more exact, you earn 20% on every subscription – new and renewing – every month.

Long story short: recommending our tool can quickly become your extra source of income or even provide you with the opportunity to minimize your nine-to-five job!
That's the real deal. Time and the effort you invest today in spreading the word about us will return to you through stable passive income for long months or EVEN WHOLE YEARS TO COME.
Our affiliate program already unites many ambitious content creators, coaches, marketing specialists, social media managers, and online entrepreneurs from all over the world. Still, we believe there's room to grow, and we want to invite you to GROW TOGETHER!
Are you an Instagrammer, ambitious content creator, marketing coach, or maybe social media manager or brand owner sharing tips on building an online empire? Join our affiliate program, earn impressive commissions while helping your audience grow on Instagram. Here is a list of our top 7 reasons why you should click that "join now" button and become our affiliate!  
Reasons to Join Our High-Paying Affiliate Program: You promote the tool

people genuinely love and NEED
Our tool speaks for itself! We are trusted by over 400 000 Instagram users, with popular influencers and brand owners among them. Don't take our word for it. Sign up for a free trial of IQ HASHTAGS here and see for yourself.
Regardless of the niche, Instagram profile's size and target audience – any creator, aspiring influencer, entrepreneur, or brand owner can benefit from using our tool's features. From freelancer-beginner to a social media manager of a well-known company– every Instagram user can make use of extended hashtag research, and large amount of data and in-depth analysis our tool provides. Therefore, no matter what your niche and size of your community are – we are sure you can find many people that would love to grow quicker and leverage the benefits of using IQ Hashtags. They just don't know them yet… Does it sound like a challenge?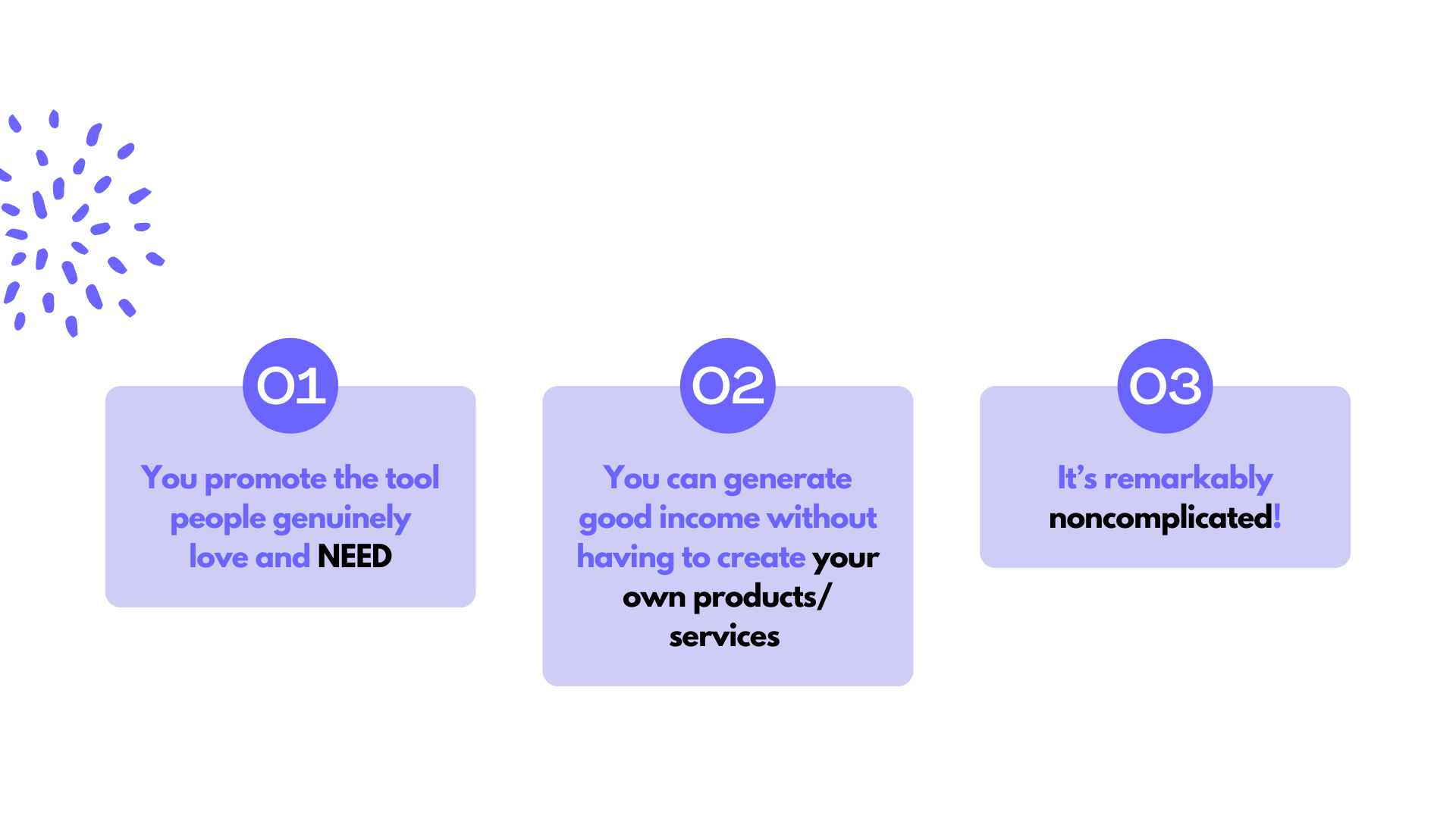 This is an Affiliate Program for Beginners. You can generate good income

without having to create your own products/ services 
No need to sell from scratch!
Many people believe running a business and generating gratifying income is all about selling your own services to a highly targeted audience. The truth is, that's not the only way.
You can say goodbye to the effort it takes to produce your own products and manage the whole system. You can avoid all the responsibility and management dilemmas that come with launching your own services/products and still generate good income. 
Being an IQ HASHTAGS affiliate partner allows you to do that! Your effectiveness to boost our brand awareness and recommend our tool reflect on the money you will be earning from it.
3. This Affiliate Program is remarkably

noncomplicated
To become an affiliate, all you need to do is sign up for our affiliate program. From here, it's absolutely up to you to decide how you want to advertise our tool to help you earn your commissions. Literally, there are so many options! Joining the IQ Hashtags Affiliate Program is completely free and can be done in a few clicks. Seriously: it only takes a few minutes to start an IQ Hashtag partnership.
4. You can earn

really good money with our high paying Affiliate Program
You help us generate more sales, and you get rewarded with a high, well-deserved percentage. Sweet gig, right? We really think so, and our affiliates do as well! 
5. The beauty of the IQ Hashtags affiliate program is that

there are no limits
You really can earn as much as you want and can.
Becoming an IQ HASHTAGS affiliate gives you the chance to become more and more independent financially – and professionally. There is literally no income roof and no limits on how fast or slow you move up the recommendation ladder. All up to you! What's even better, we've seen newbies doing really well many times and earning high monthly income from recommending our tool. Oh, and did we mention it's also just plain fun? You learn how to market your recommendations, how to become even more creative, and how to solve your target audience's dilemmas and problems.
6. You have

our support

– all the time!
You don't have to tell us – we know that being an affiliate partner can be challenging at times. That's exactly why we work around the clock to tackle all the challenges or problems you might face! Our IQ Hashtags team works hard in order to continuously provide affiliates with support and constructive feedback when needed. Whether you are just starting your affiliate program journey or you want to level up your results, keep our word – we've got you covered. We can also help our less experienced affiliates find the best methods and content formats to achieve the satysfying results by sharing insights and best tips with their communities. We have senior marketing experts in our team; they're irreplaceable!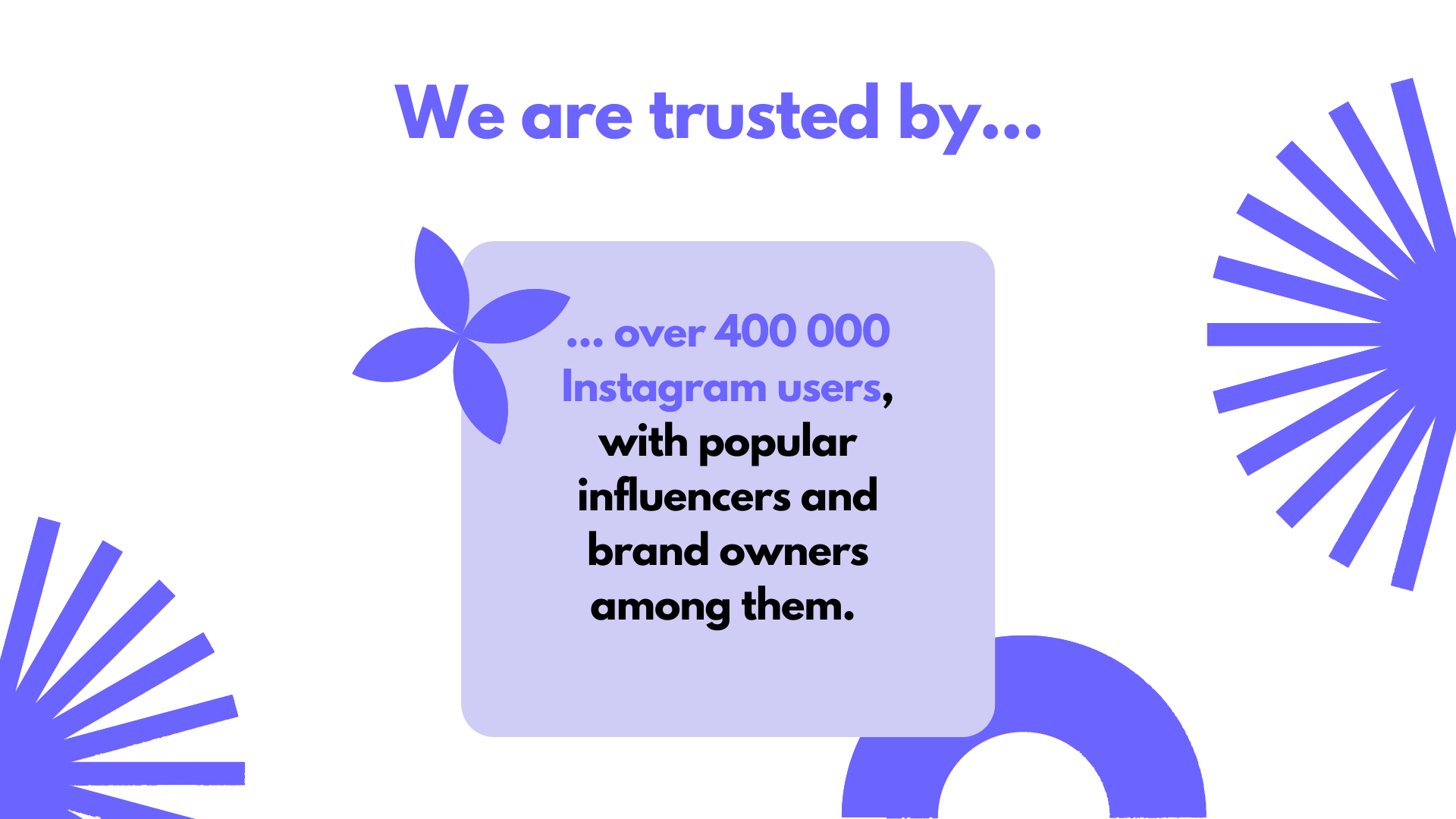 7. You can generate REAL "passive" income
Yup, technically, you can create completely passive income.
With most collaborations, you get paid when you actively work. With the IQ Hashtags affiliate program, it doesn't have to be like that! You can earn money from posts that you've published months ago. Since your content can be viewed by people worldwide, you will also start to make money while you're… sleeping. Isn't it great to wake up and read a notification that says that someone's purchased the tool you've recommended? 
Let's partner up!
We love working with ambitious creators and entrepreneurs. We REALLY do! Those who don't hesitate to take their future in their hands. Sounds like you? Get in touch to become one of our affiliate partners. Go give it a shot! Join the Instagram revolution and sign up for our IQ HASHTAGS affiliate network – you'll thank yourself later!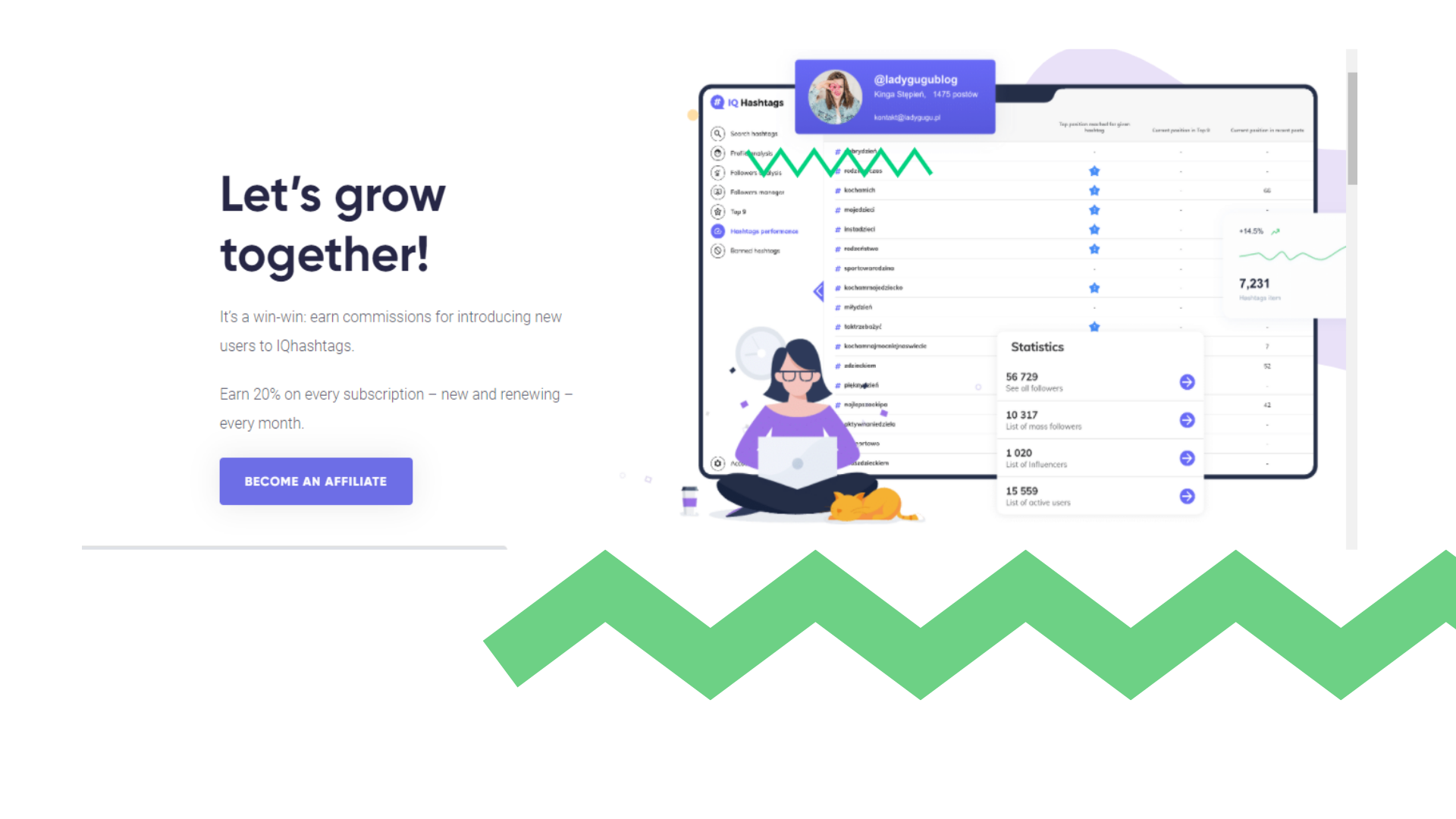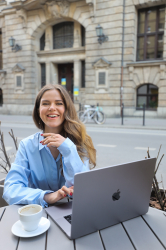 Latest posts by Kasia Pilch
(see all)