Let's discuss best practices for Instagram search engine optimization! Hashtags are the primary tool to increase your posts' visibility – in an organic, unpaid way. But the tricky thing is, not all the hashtags are beneficial for you: some of them can actually harm your engagement. Banned hashtags are Instagram's way of fighting with spam content: when many users report photos with particular hashtags as spam or inappropriate material, they try to eliminate the spread of such posts by imposing limitations on those hashtags. Using them will result in limited reach and the feeling that your photos have been "shadowbanned".
The most surprising thing about the "black list of hashtags" is that some of them look entirely nondepective, and you'll never say there could be something wrong with them, and they can be on a list of banned ones. The second baffling factor? The list is ever-evolving and is updated daily, which means it's tough to keep up with it and check it manually every time you post something.
That's why we invented our tool: IQ Hashtags' Banned Hashtags feature. It makes detecting banned hashtags easier and quicker than ever – one smart click, and you know everything about the hashtags you want to use, right before your publication or anytime you want to check if your hashtags are safe to use.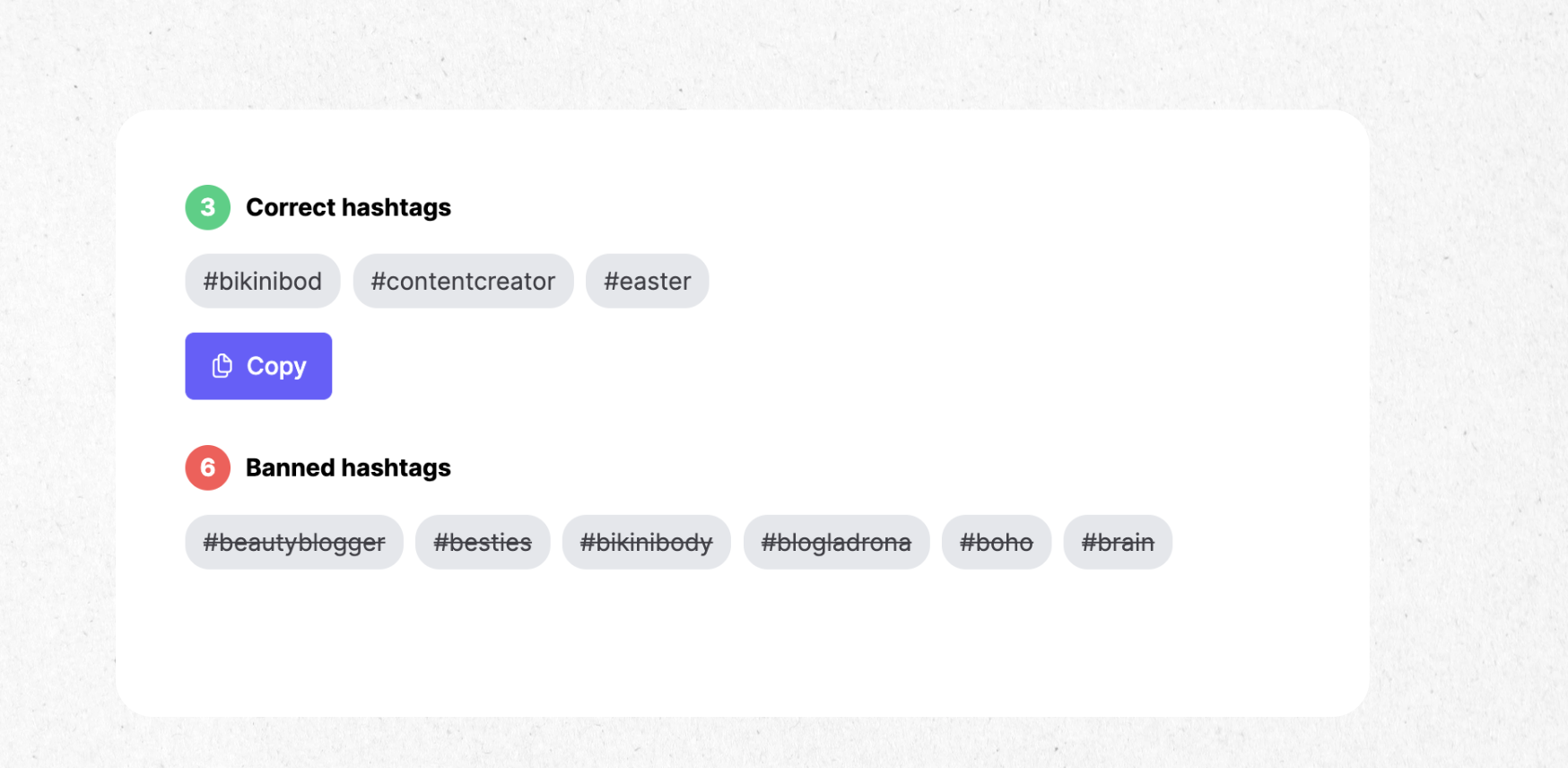 Instagram Search Engine Optimization  What Exactly Are Banned 

Hashtags

?
Banned hashtags are the hashtags that have been put out of action because they're suspected of violating the Instagram's guidelines and policy. Instagram tries to minimize the spread of spam content and minimize the visibility of posts that may include inappropriate elements. Some of the banned hashtags are entirely understandable, such as the ones promoting self-harm, eating disorders, domestic violence, or animal abuse. Nonetheless, the big part of them doesn't contain any apparent elements that can suggest to the user that there is something wrong with them – they can be quite sneaky. 

What happens

if you use a banned hashtag?
When you use one of the banned hashtags, you're actually wasting the chance to get discovered by new people – potential followers or clients – because this hashtag isn't working at all. It's not going to give you a chance to be featured on the Explore Page, and if you use banned hashtags quite often, your account may be considered by an algorithm as a spam-sharing one. 
How do you know if the hashtag is banned?
On the blacklist, there are many hashtags you wouldn't ever expect to be there: for example, for a very long time, hashtag #valentinesday has been banned.
Since the banned hashtags change on a daily basis and the list is updated a few times a day, it is your responsibility to check the hashtags you want to use and do your safety-research before including them in a post. You can do it manually, but there are two obstacles: it's time-consuming, and you may choose the wrong, untrustworthy source and use the outdated list.
That's why it's much better to choose a faster and more effective way:

our IQ Hashtags' feature.
We have access to the most official and updated data, so our list of banned hashtags is always current and relevant. If you see that some of the hashtags of your choice are banned, you can throw them away and choose other ones instead – and scan your new choices right away. 
Our Banned Hashtags Feature is as easy and intuitive as it can be. All you have to do is enter the hashtags and separate them with spaces or commas, or paste the choice of hashtags you've already prepared (for example, from your phone notes or from an Instagram editor). We can perform a real-time scan of your hashtags – which means we'll load the information from the most current, official sources, and if a new hashtag was banned one minute ago, we'd already had it detected.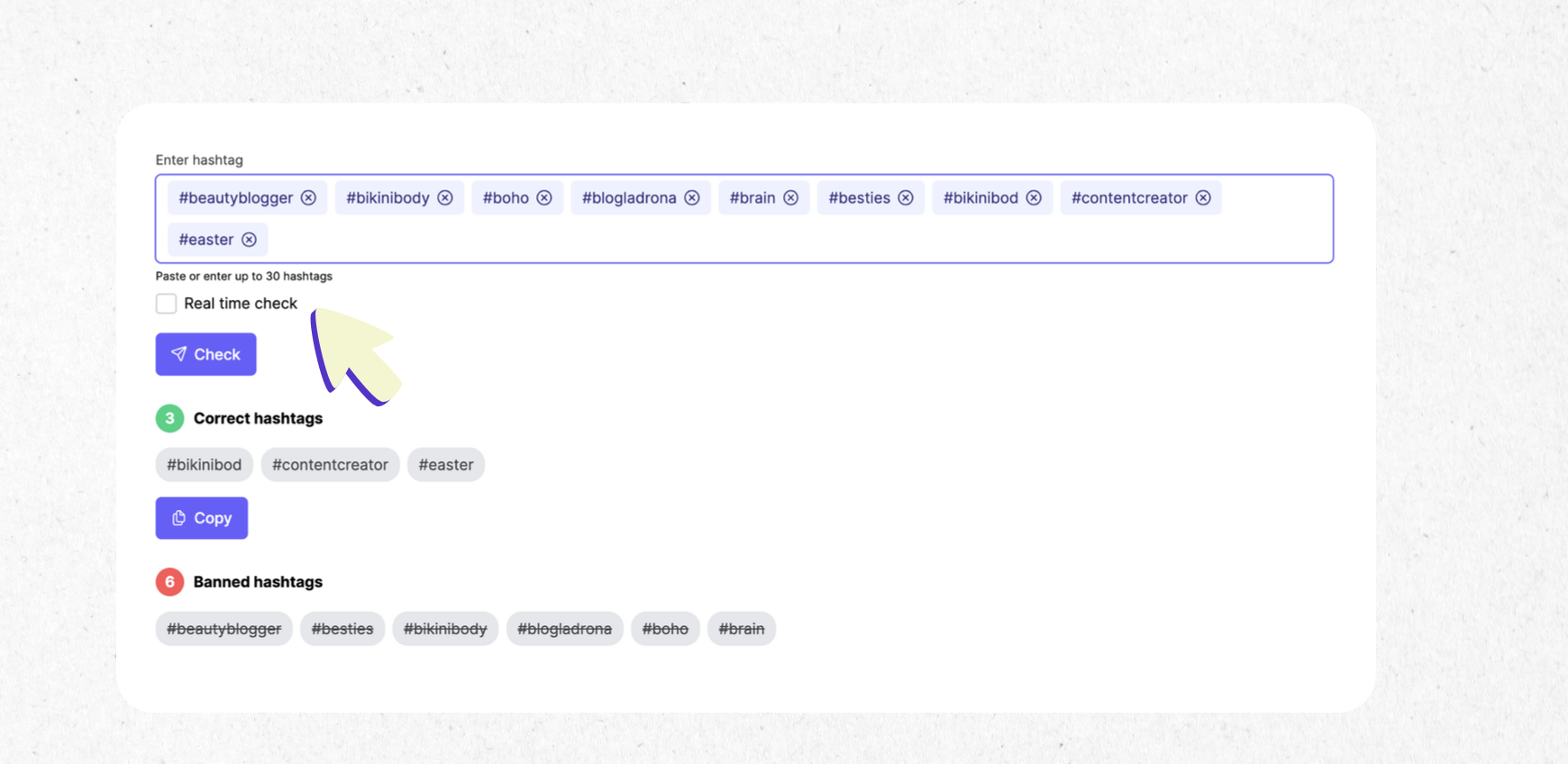 Banned hashtags can drastically decrease your post's visibility, so if you're trying to accelerate your online growth and level up your reach, it's more than necessary to pay attention to them and avoid using them at all costs. Thanks to our tool, you can find out which hashtags are banned within seconds – use it, and you'll never have to worry about banned hashtags again!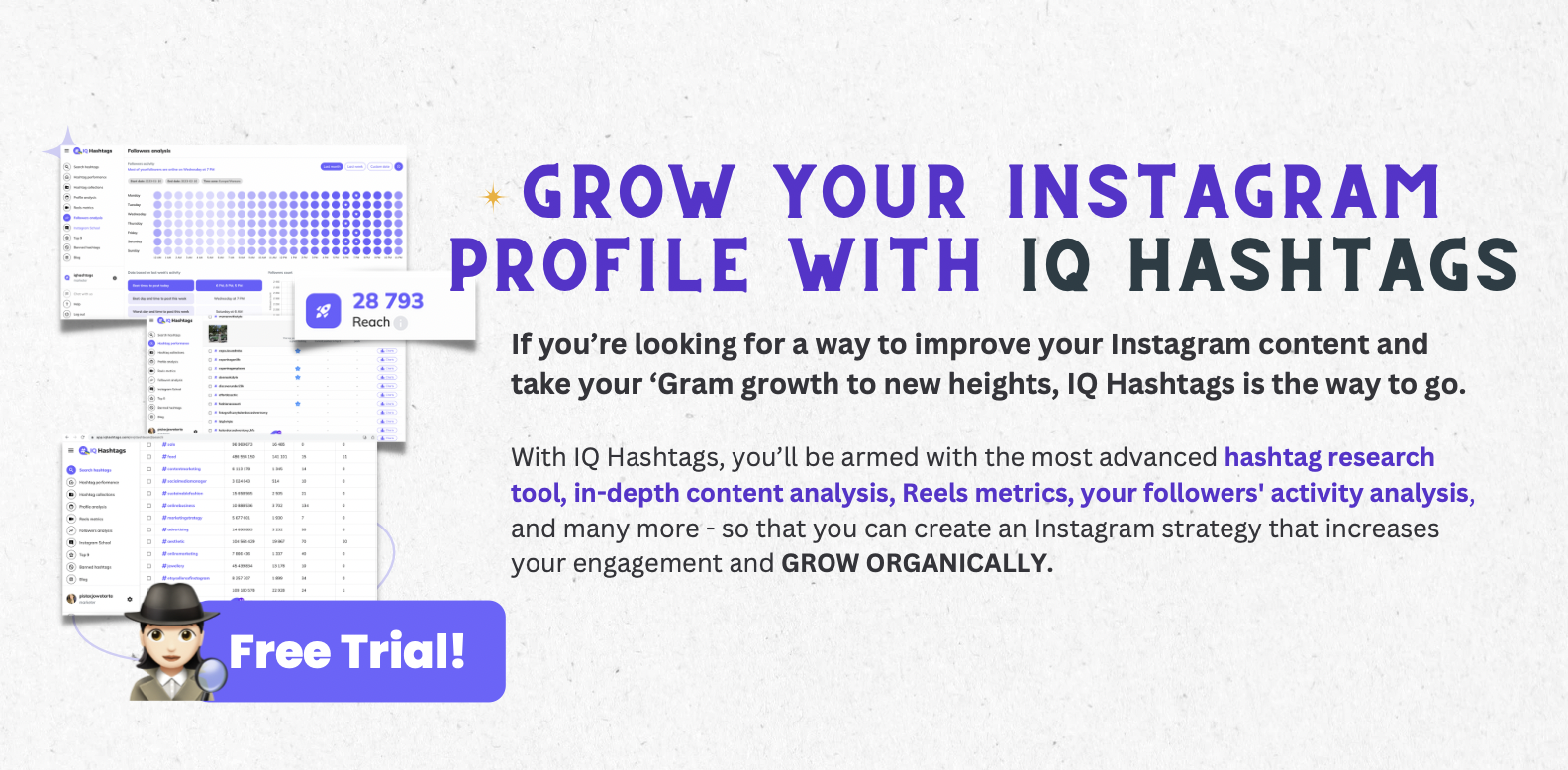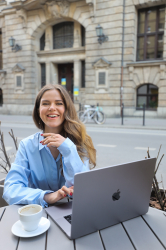 Latest posts by Kasia Pilch
(see all)