Let's discuss all you need to know about content marketing strategy! For the sake of increasing your online visibility, traffic, and audience growth, your content marketing strategy must be well-crafted and consciously deployed.  In today's lesson, we will focus on polishing it – what can you edit or add to it to see the results much quicker? 
Whether you are from an e-commerce domain or not, Instagram can bring you brand's recognition and a surprising amount of conversions. Indeed, 85% of users follow at least one brand. Another interesting statistic: 77% of users take action (visit a brand's website, for example) when they see products or services they may be interested in. 
Now that we've convinced you to take advantage of Instagram's power (at least we hope so!), here are some ready-to-implement tips for getting your content marketing strategy right.


1. Content Marketing Strategy: Your Instagram strategy can't be

a copycat of strategies

for other social media platforms
Each social network is different: the way audiences engage with the content, the publication formats, the features. That's why you shouldn't duplicate your content strategy for Twitter on Instagram; it won't deliver you the results you wish to see!
To get started, identify your target audience. Instagram users are mostly relatively young, under 35. Deepen your knowledge about personas you want to reach: analyze your ideal client / ideal follower. Know precisely their demographics, interests, lifestyle. 
Then determine how you're going to produce content for them by considering all the Instagram features. If you'd like to generate leads, remember that it is impossible to insert clickable links directly in your posts captions. You can only insert one link in your bio (that's why it's a good practice to create a link tree: we'll talk about this trick in the upcoming lesson to teach you how to do it: step by step). 
2. Use hashtags to

get discovered by the right audience 
Hashtags are essential to boost the visibility of your publications – there are no excuses there; they're an integral part of your content strategy. 
Additional good practices to implement?
Create your own hashtag – for your whole brand, a particular product or services, a launch, or an event you're organizing. It will make it easier for people who already know your brand to find you + you can encourage your loyal followers or clients to use this hashtag when, for example, they buy the product from you so that they can show it off on instastories or in a post. 
If your brand is – for example – danish, polish, or german speaking, you will notice that most of the hashtags are in English. The solution? Use both languages – find hashtags in your mother tongue, as well as English ones, which may make it easier for you to reach an international audience and pivot your profile in the future.
When it comes to effective hashtags research: save your time and use a tool that will run hashtag research for you – here come the IQ Hashtags with the most intuitive features to help you choose hashtags suitable for your niche. Thanks to it, you can find the trending ones and best matches for your content strategy: you will see the results quicker than you think.

3. Don't fall into

the trap of creating generic content

– it isn't less time consuming, it's more likely to be a waste of time
You might be tempted to post many random photos of your products and write a generic sentence or two, but keep in mind that Instagram users love seeing the human face behind businesses. They appreciate spontaneity, diverse types of posts, entertaining stuff. You won't win their heart by uploading boring, advertising photos with no storytelling at all.
What to do instead? Use Instagram live streams, instastories, IGtv. 
Don't hesitate to post something less business-oriented (at least, at first sight!) by showing behind-the-scenes videos or highlights of your daily life. The Instagram live stream is also a common and beneficial format, and it's worth taking it into consideration – it can be a good solution for:
customer interviews (transforming loyal clients into brand ambassador)
sharing videos from your events
highlights from your day at work (what your business routine looks like, how you start your day, how the brainstorms in your company work)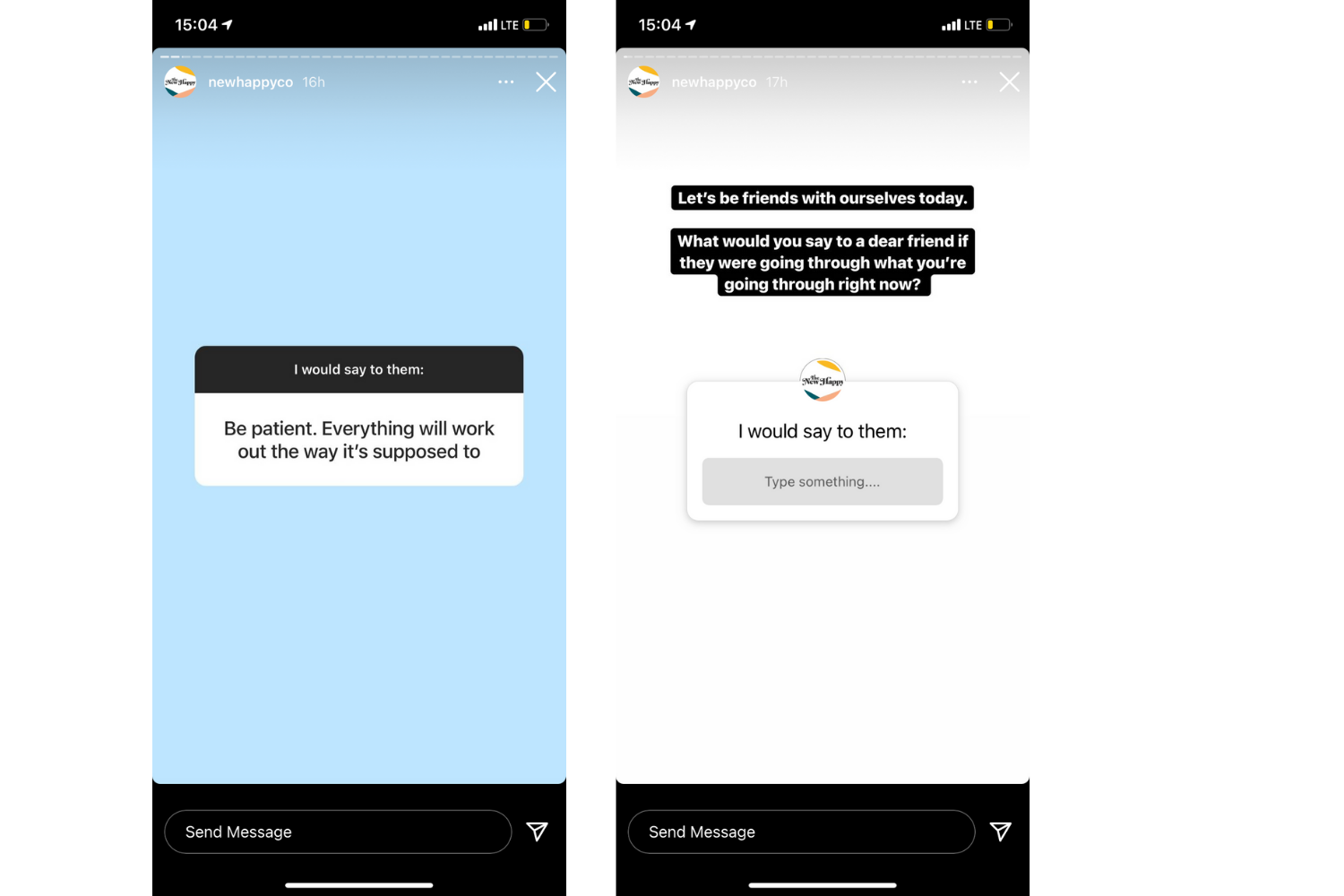 To humanize your posts, another tip is to use the poll feature – show your audience that you genuinely care about them; ask them what they'd like to see, what topics are they interested in right now, what problems are they facing. Many accounts aren't growing because they forget about those options – so let's stretch yourself out of your comfort zone and benefit from it.
4. Focus on your

current

followers
The last thing you'd like them to do is walk away – so don't take them for granted, ever. It's easy to focus on reaching new audiences, but don't forget that the one already following you matters the most. The "follow" they gave you isn't unconditional: they're there because they hope you'll keep on delivering them educating, inspiring or entertaining content. They can unfollow you any minute – so give them reasons not to. 
Obviously, you need to understand their expectations—fuel their creativity. Create contests and giveaways. Show them how your products can help them. Create unique content that isn't just a copy of the copy of a copy of your competitors' posts.
Make them realize why it's worth choosing you – not the other, similar profiles. 

5. Connect with

influencers and micro-influencers

from your niche
Let's face the truth – we can't talk about Instagram without talking about influencers. We do our best to stay on top of the most prominent Instagram marketing trends, and this year it's getting more and more evident: micro-influencers are taking the lead. 
Creators with smaller but more engaged follower bases can be a springboard for your brand. Don't neglect them in your content strategy, especially if you run an e-commerce business. Thank us later. 
A micro-influencer usually has 5 000 – 30 000 followers and is much more affordable in terms of budgeting. 
For this strategy to work, be sure to choose a micro-influencer who is authentic, has a small but loving circle of followers with almost unconditional trust, and – most crucial – has a community similar to your target audience. Know that there are online solutions to help you find relevant micro-influencers for your brand. From our experience with clients from all possible niches, we can recommend Influ Tool and Social Auditor – as it's of utmost importance to scan influencers' credibility and to verify their audience, basing on independent data.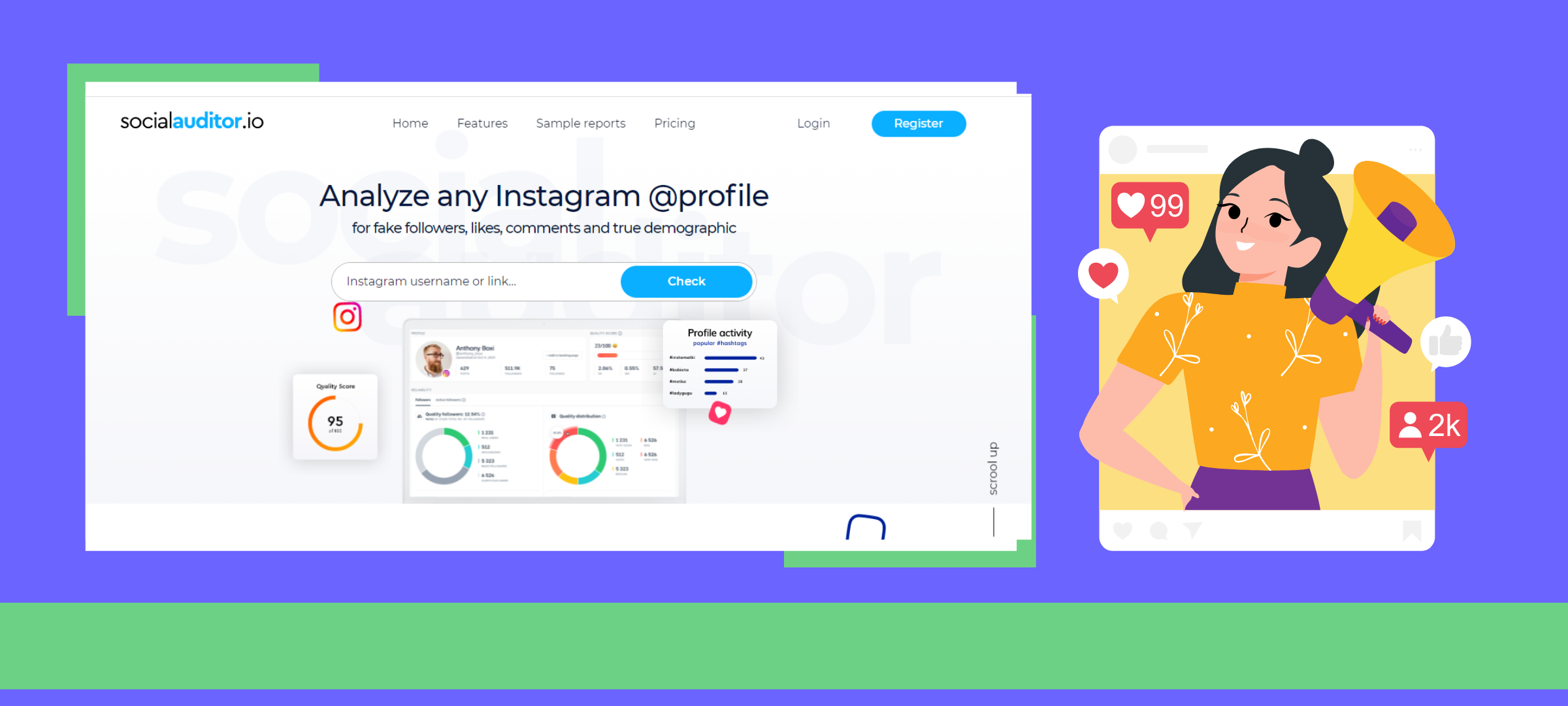 If the content you're posting isn't bringing any results and you aren't reaching new followers, something is off. Implement the tips from today's lesson to upgrade your strategy – in the ever-evolving world of social media, it's crucial to stay open-minded and try different formats. This effort will pay off. The best part? The only way to grow your brand on Instagram is by investing your time in learning about effective practices, which are game-changers for many entrepreneurs. 

Stay tuned for the next Instagram lesson! We want you to get into the art of driving sales with Instagram, as well as the mastery of increasing the visibility of your brand or business. You don't have to wait until you have 10 000 followers to observe significant results and get impressive feedback from your followers. Well-optimized, encouraging business profile is a crucial part of your online presence and your digital marketing strategy; never underestimate that. We know: Instagram may seem a little bit complicated or even intimidating at first, but we promise – with the proper guidance, you'll learn everything quicker than you imagine.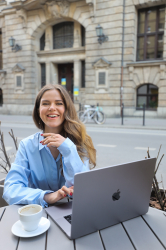 Latest posts by Kasia Pilch
(see all)