How to make Reel viral this month? We all know it – Instagram has become a powerful marketing platform that most aspiring entrepreneurs and advertisers across the globe are leveraging nowadays. The Reel feature has gained more attention than ever. However, when almost every marketing enthusiast is creating reels, standing out and creating something really unique is quintessential to grabbing the attention of your audience. This is one of the most effective ways to increase participation and engagement on your social media channels. Read our top tips on how you can amplify engagement through reels!
In this post, you'll learn the following: 🌟
1. Make Your Reel Viral – Make the Most of the Native Reels Tool 
Instagram has evolved MASSIVELY over time. The reels feature comes with a wide range of editing tools, visual effects, soundtracks, and so on, that you can incorporate into your videos to make them different yet appealing. The Instagram algorithm suggests that you make the most of these elements to outshine your competitors! The newer and popular features are great when it comes to amplifying your exposure and optimizing your reach.
2. Make Use of Transitions and Other Innovative Elements 
There's a lot that you can do to boost the quality of your reels and make them more pleasing to the human eye. Transitions and several other innovative elements are great for giving your videos engaging finishes. While you may think that a 60-90-second video can only carry a few elements in it, you might want to think again.
You aim to ensure luring your viewers to watch the rest of your videos. With the help of an online video editor, you can do this by incorporating some of the most creative and fun-loving edits and transitions so that the viewers don't take their eyes off your content. Challenge accepted?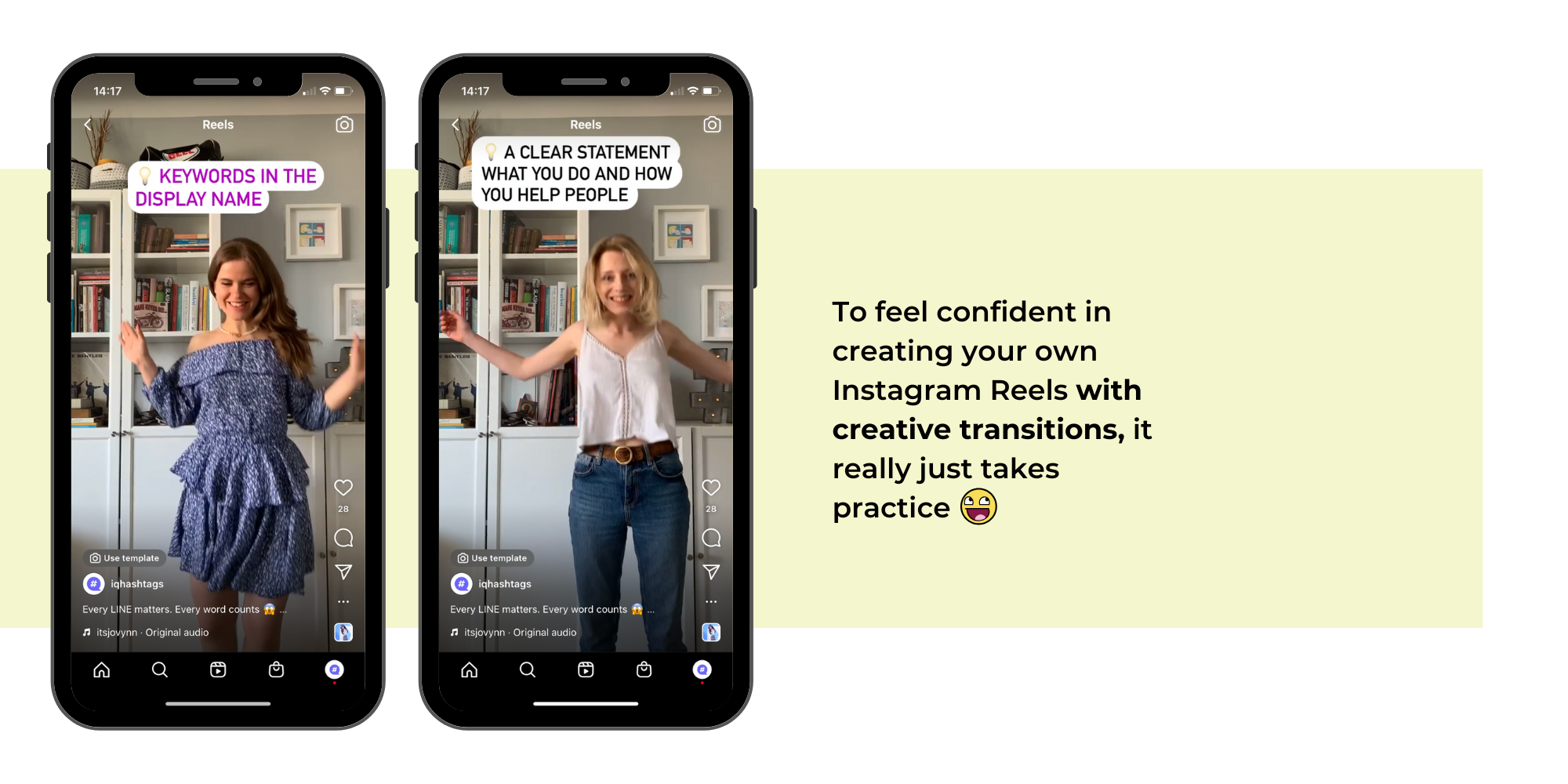 3. Include CTAs 
Every marketing expert knows the significance of a catchy and bold CTA. A Call to Action is an indispensable element that ensures that your audience follows through with what you want them to take away from your video. Reels are exceptional when it comes to offering valuable suggestions and guidance on various concepts.
Nonetheless, you want to drive your users to a certain area. In other words, if you want to drive action, you want to ensure that you include a bold CTA when you make an Instagram video so that you can boost participation and who knows, even generate leads over time.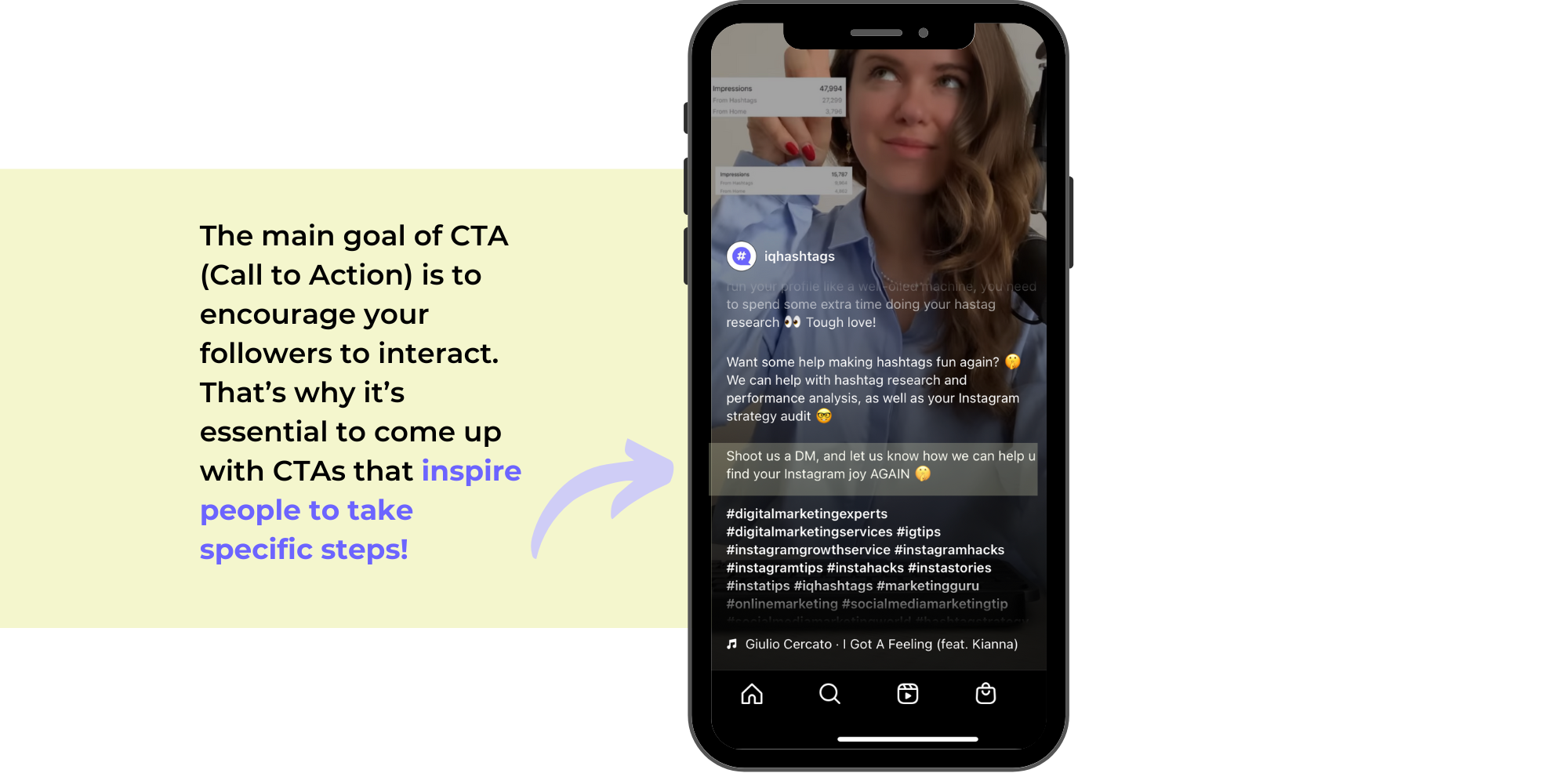 4. Conduct Thorough Research on Trends 
Before you start your journey of making Reels, you must take some time to analyze what you're getting into. Go through the app's explore page and check out the reels section to understand what's trending and what's not.
Take note of what sort of content may catch your attention and do meticulous research on what your competitors might be posting. The best possible way to impress your audience is to get to know them and their interests. And research is a great start for achieving this.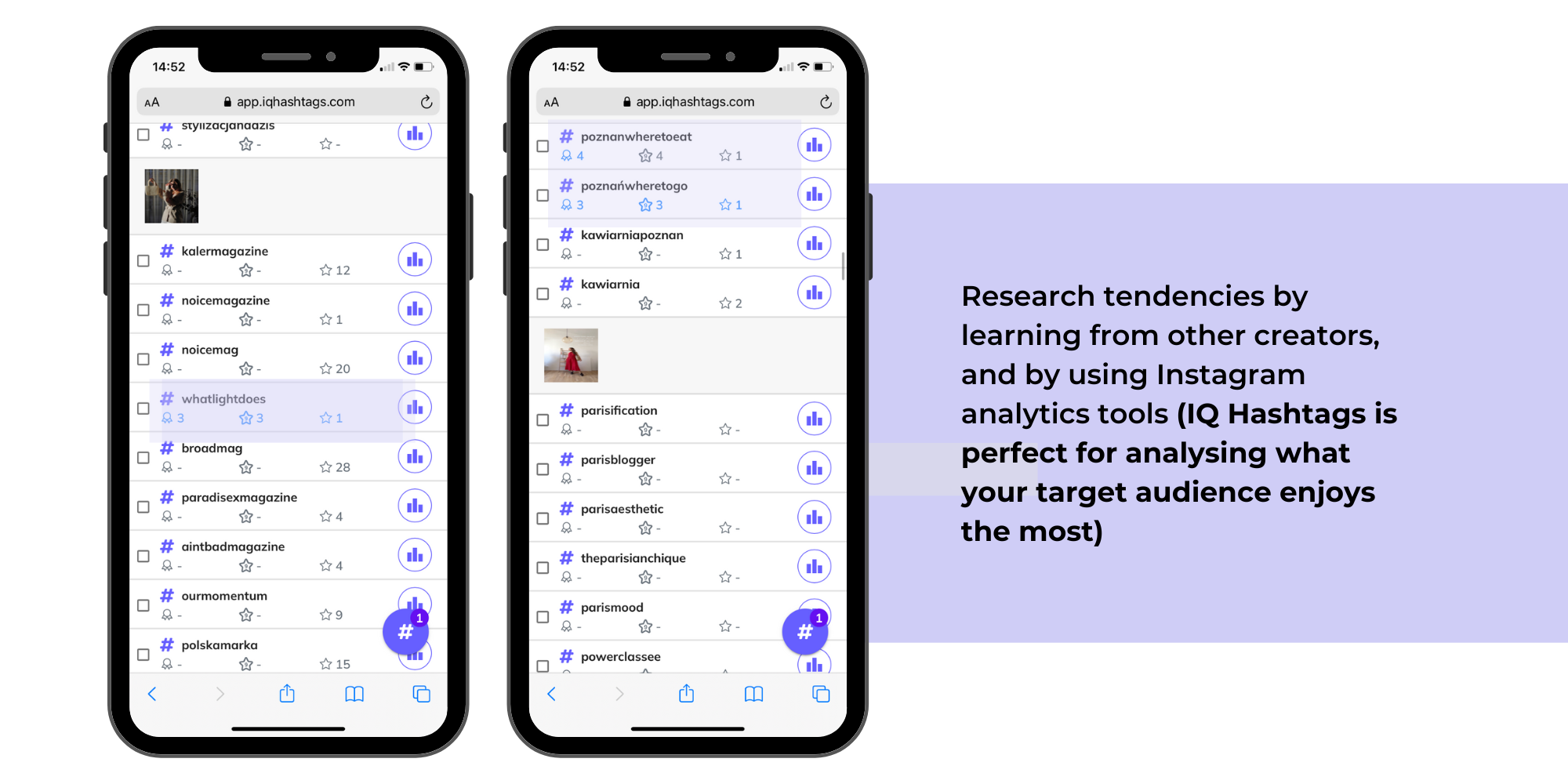 5. Showcase Your Products and Services with Reels 
Reels have a wide range of benefits that you shouldn't underestimate. This is your chance to truly get an edge over your competition by showcasing your products not just hypothetically. E-commerce is a broad and complex industry that has abundant consumer barriers to buying!
Many consumers often wonder and are ticked off by how the products may seem much different in real life than they were shown online. Make reels emphasizing the features and appeal of the product or service so that you can stand out. Don't forget to add finishing touches to your reels with the video editor.
6. Create Educational Content 
Creating mundane and uninformative reels is not going to do anyone any good, neither your brand nor your followers. You want to try and bring some value to your viewers! Make reels that comprise the fun element but also educate your viewers on what your brand is all about.
Being able to master the art of creating informative content in an appealing and fun manner is something not many can pull off. Attempt to provide some sort of value to your potential customers. Convey the details of your products and services in an intriguing way.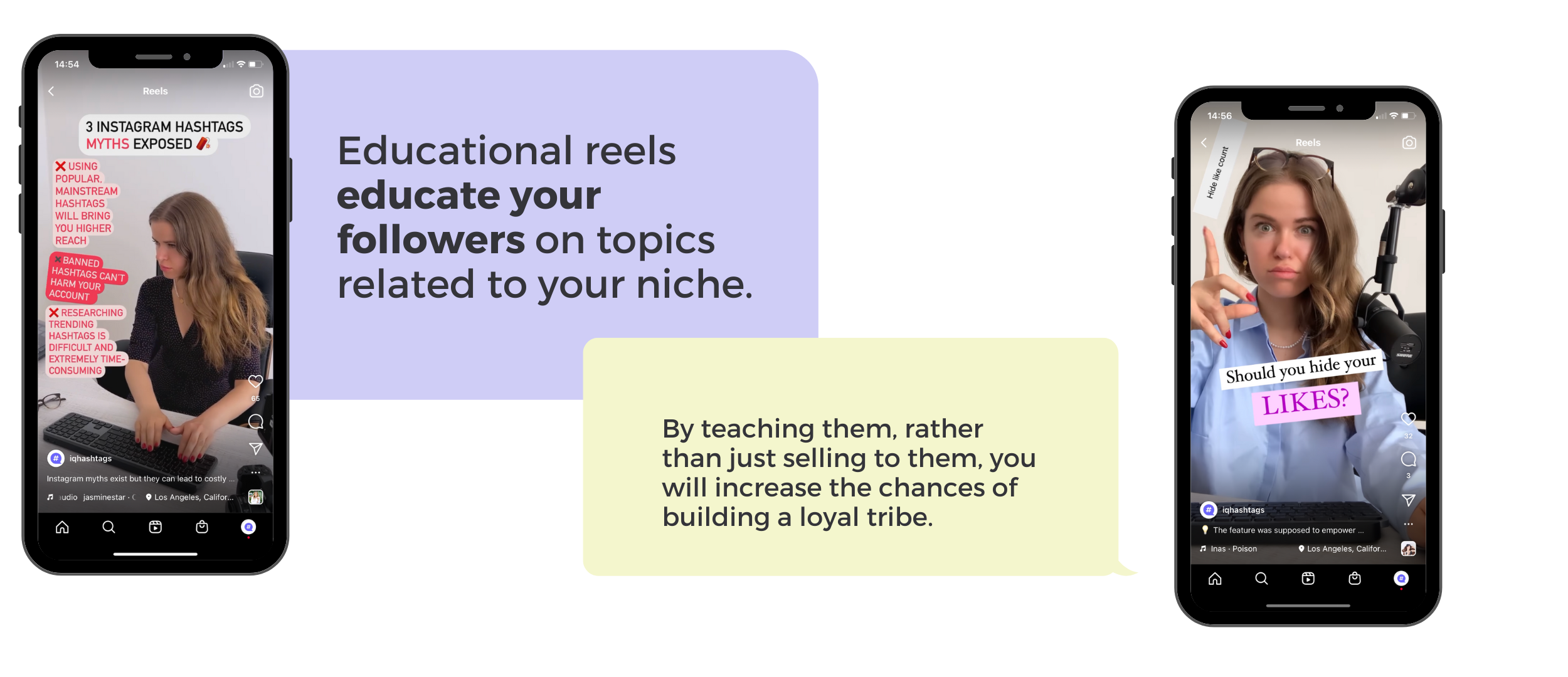 7. Include Text in Your Reels 
Your reels should serve the purpose of making it extremely easy for your viewers to understand your brand. Make sure to try and include text in your reels to completely grab the attention of your viewers.
Just like the stories feature on Instagram, you can drag and drop text on your video frames. Make sure to add small but readable text to the video so that your viewers can stay engaged. This is highly beneficial if you wish to include various prompts throughout your videos. 
8. Your Choice of Audio Matters 
The audio you choose for your reels can impact an increased number of viewers, depending on whether or not you've made an interesting choice. Music plays a highly crucial role in adding quality to your videos and making them seem much more fun.
There is a wide range of audio tracks that you can find on Instagram. Choose something that may be fairly trending but also fits your content perfectly. Your audio should reflect what your brand is all about. So, go ahead and search for that perfect audio to give your reel a spectacular finish.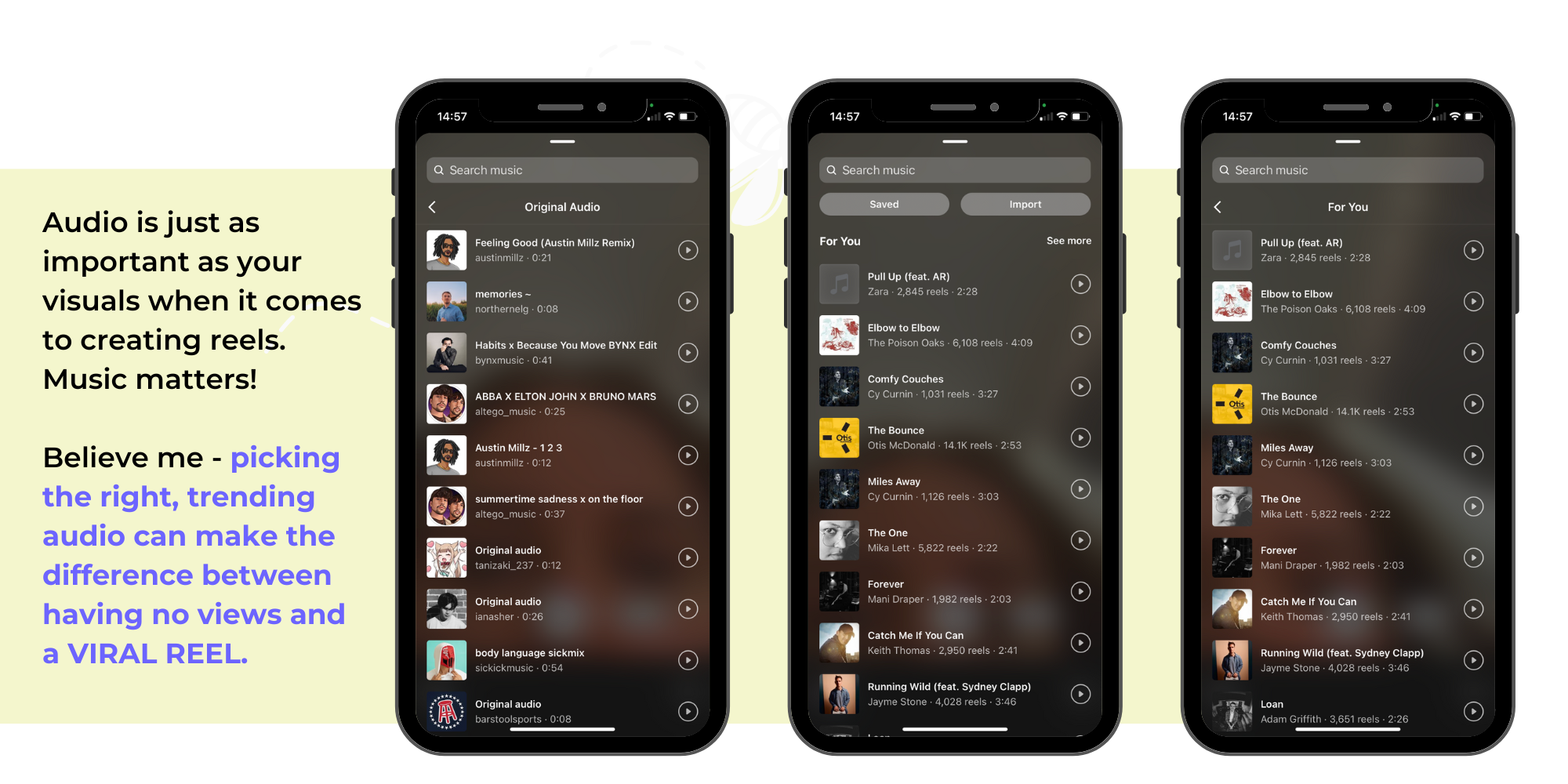 9. Edit Thoroughly
Last but not least, editing plays a massive role in the final result of your reel. As someone looking to advertise your products and services through Instagram reels, you should try your best to make your content aesthetically pleasing so that viewers don't scroll past it.
Remember, aesthetics are highly crucial to making a good first impression on your audience. Before the video even starts, if the cover image of the reel can grab the attention of your viewers, you're on the right path. 
The Bottom Line 
Gaining relevance on a popular platform such as Instagram can be daunting at first. This is why you want to start slow when you attempt to make an Instagram video. Take baby steps and focus on a single goal at a time so that you amplify your follower base and generate sales over time! These were a few of the essential tips on how you can leverage Instagram reels to market your brand.
That's all folks. If you liked this article, and learned something new about reels today, let us know in the comments section below. Your appreciations keep us motivated!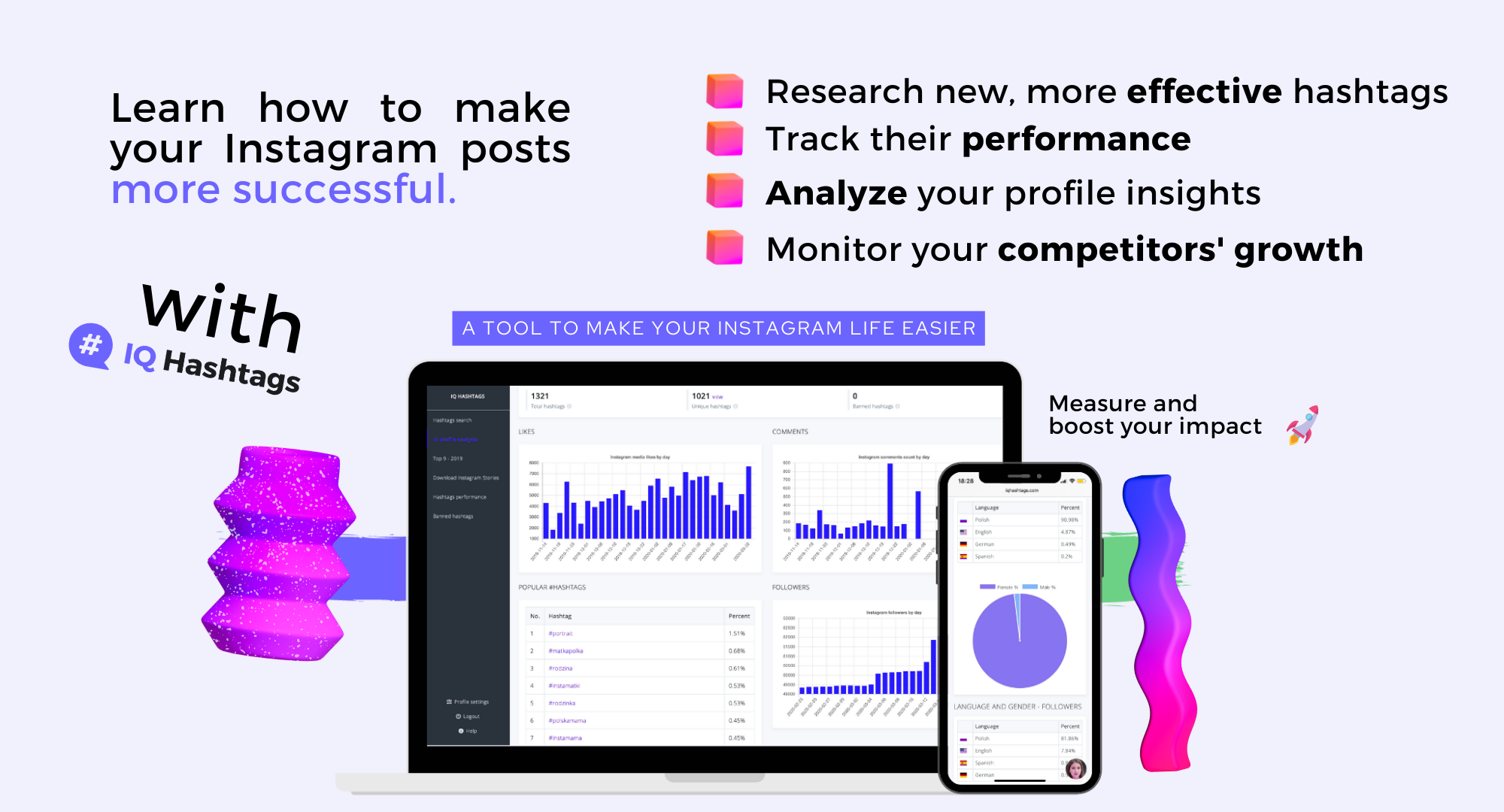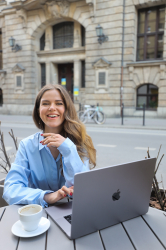 Latest posts by Kasia Pilch
(see all)