Are you wondering how to rank higher in Instagram search results and how to attract new people? Was that a YES? Then, your high-priority task for this month is to update your keyword and hashtag strategy!
Hashtags or keywords? Both! Good keywords help your audience find your posts. Relevant hashtags boost your organic reach. They both make your content more searchable. On Instagram, optimizing your hashtags and keywords helps the algorithm understand your content and your profile better, and how Instagram understands your content plays a role in how your content is ranked. You need to give your content the best chance to be seen. If you're doing your keyword and hashtag research right, you're setting yourself up for success on the platform and for your posts to be found.
Let's talk all things hashtags and keywords on Instagram!
You don't have to choose. Both keywords and hashtags should be important parts of your overall Instagram strategy. Next to the quality of your posts and Reels, they are absolutely essential for attracting your target audience. Your goal is to appear in the Instagram search results, appear on people's Explore Pages, and rank high on their feeds. Strategic keywords and hashtags will help you achieve that!
When used, strategic, relevant hashtags and keywords will help you:
Help Instagram algorithms understand who you are and what you post so that they can show your content to your target audience
Help your content show up in relevant Instagram search results (yes, it also applies to Reels).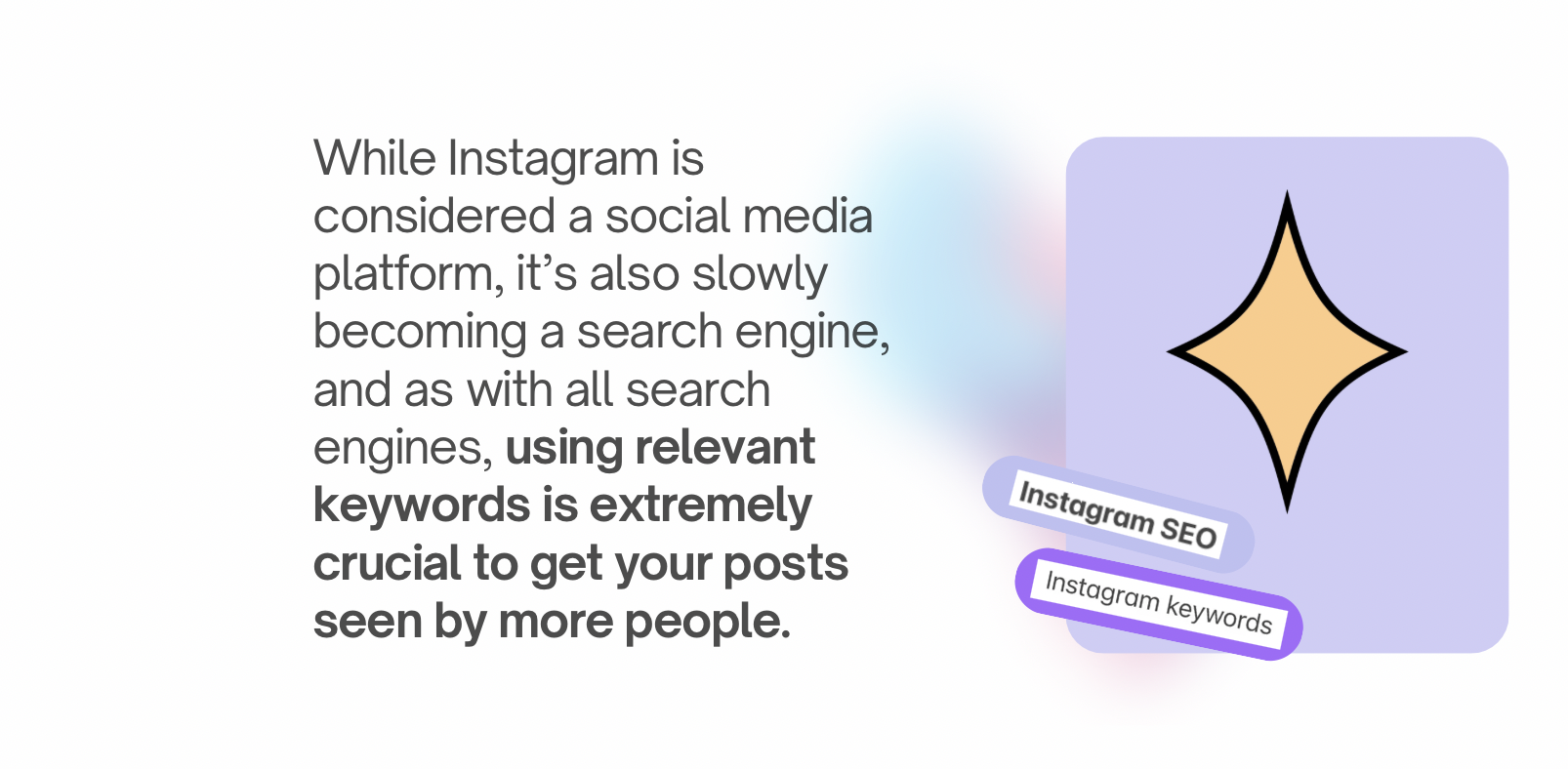 Not all Instagram users use hashtags to look for new content. Now Instagram enables users to use the platform's search bar exactly like they use Google or TikTok: they can type in the word or phrases they're interested in, and they'll get the search results.
While Instagram is considered a social media platform, it's also slowly becoming a search engine, and as with all search engines, using relevant keywords is extremely crucial to get your posts seen by more people. 
When you use three or four relevant keywords in every caption you share, you will see better results in the long term because Instagram will know exactly what your content is about and who should see it in the first place. Your posts will appear in people's search results, and your content will become searchable. You'll soon find out that Instagram has much in common with search engines like Yahoo or Google.
Look, if you have a great recipe for gluten-free pancakes, and you want to share it in a form of a carousel, but you don't describe your post and its content in the caption, Instagram is less likely to display your post to people who look for "gluten-free recipes"  in the Instagram search bar.
The smartest solution? Focus on using the most relevant keywords to communicate to Instagram algorithms WHO you are and WHAT you post about. Also, Instagram impacts Google results! If you rank well on Instagram, chances are you will rank well with Google, too. So use keywords, and use them wisely!
Thanks to hashtags, your content's visibility isn't limited to just your followers. By adding 20-30 relevant hashtags to your posts, they're accessible to all users who search for these hashtags. All the people who browse and scroll through these hashtags.
I bet you know a lot about hashtags. But keywords are something relatively new. 
What exactly are Instagram keywords? Keywords are specific words and phrases you include in your content to let Instagram know what your content is about and help your posts appear in people's search results.
On a related note: How to Get More Views and Boost your Content's Visibility Using Instagram Keywords
Keywords are extremely important. With their help, you can reach people actively searching for the topic, are interested in your niche, and provide them with exactly what they are looking for. This means that your posts your content will show up if the person has searched for the topic! Nowadays, we need to think of Instagram search like Google – to attract new people new potential followers, you need to appear in people's specific searches for that specific topic.
Keywords let you reach people as they search for a specific idea. For example, if you're sharing a post about bedroom furniture, it's a smart idea to attract people searching for "bedroom decor" or "home decor ideas".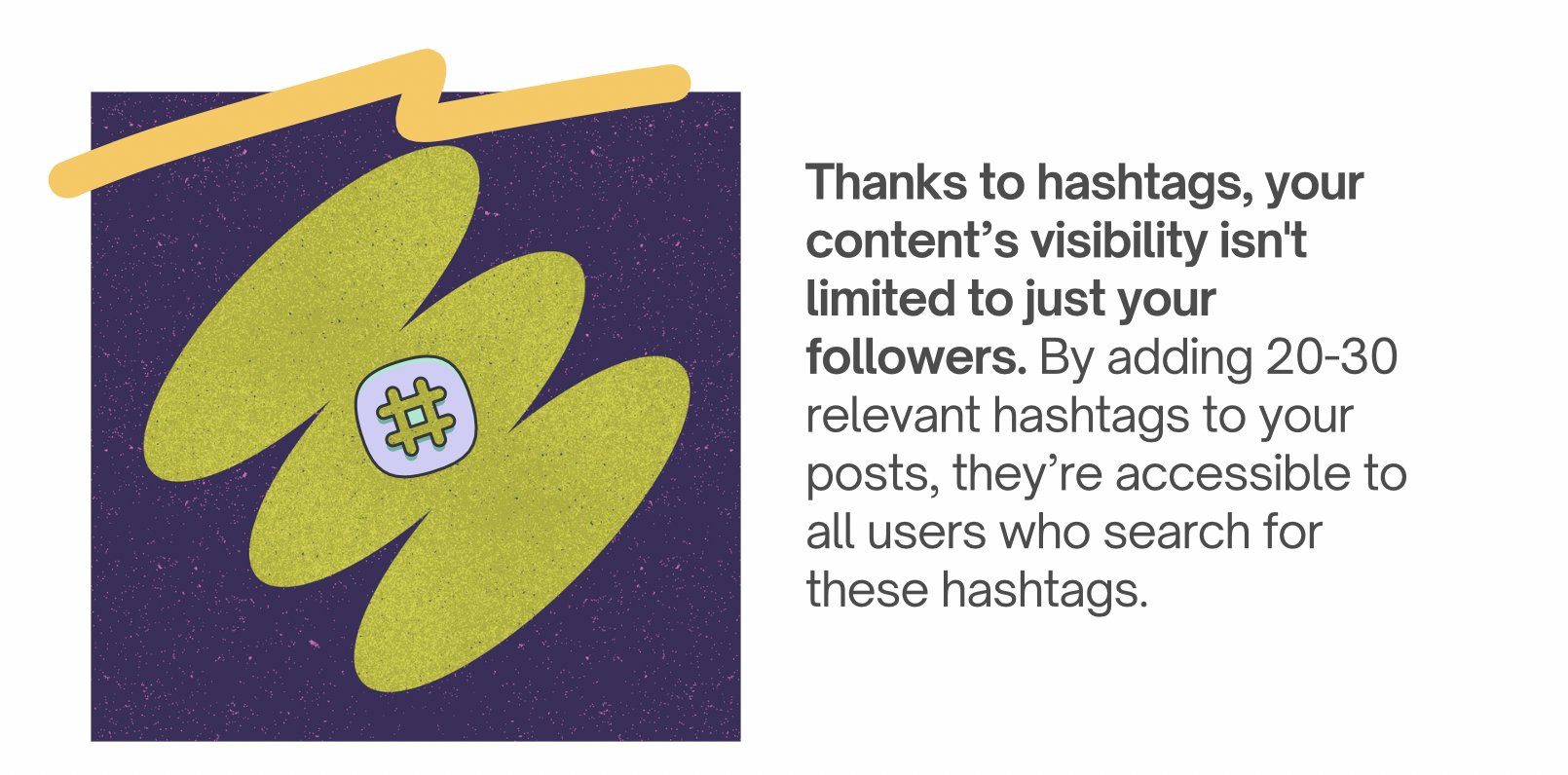 They do. Let the numbers speak for themselves: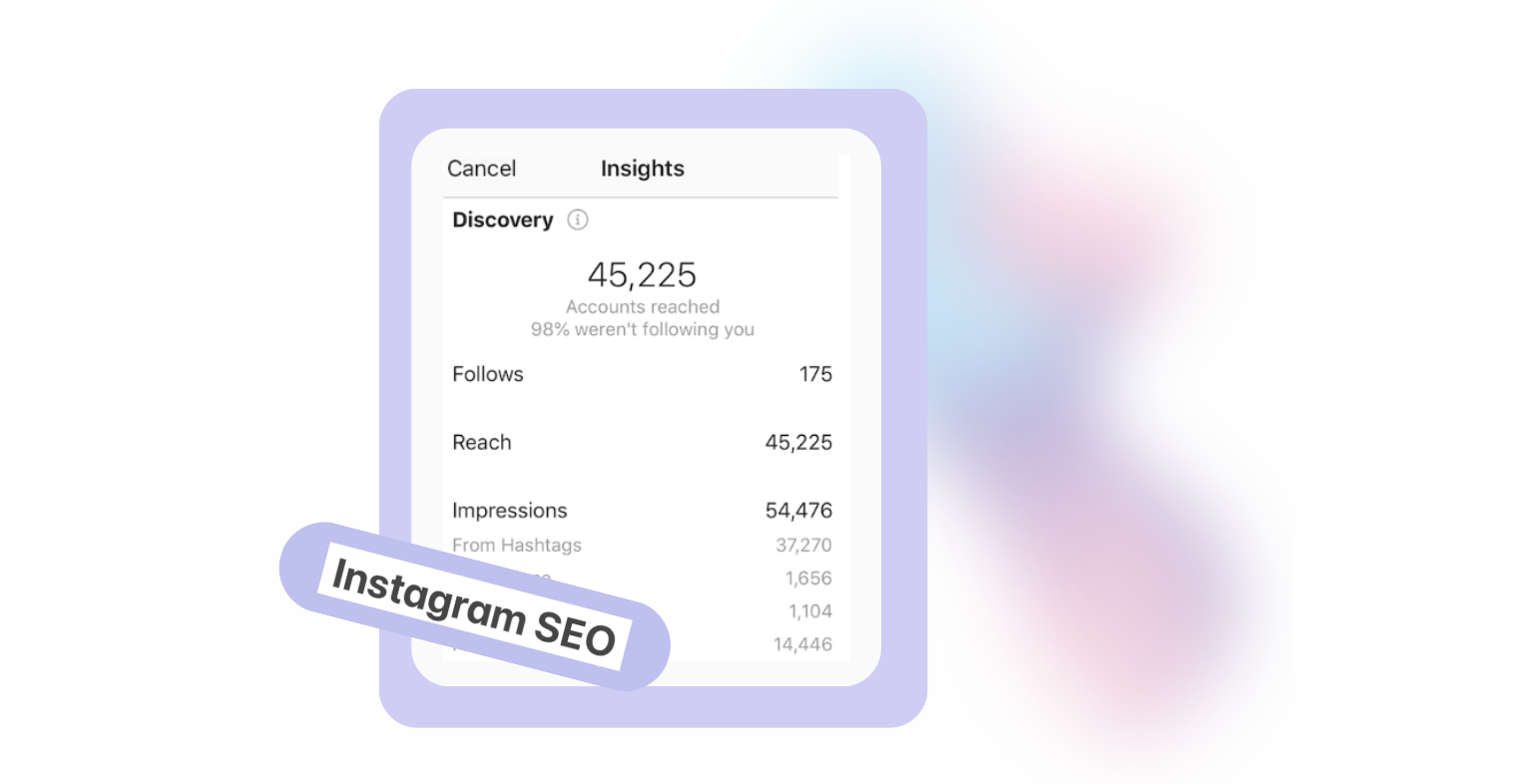 Instagram uses keywords to pull up relevant posts as search results. That's why you need to include keywords in your captions.
Knowing how to find the best hashtags and the most relevant keywords for your post makes all the difference. Instagram is amazing at sending the right people to your content but you have to include the right keywords and hashtags in your captions first.
The good news is that you don't have to spend hours on research or guess what Instagram keywords to use. Our "Search keywords" feature will become your visibility partner and give you the best keywords for your post in a second! It really will simplify your already busy life.
Side note: The act of researching your hashtags and keywords and using them in your posts to rank higher in the algorithm is called Instagram Search Engine Optimization. Instagram SEO. That's why keywords and hashtags are the key elements of your Instagram SEO – no wonder they boost it so much!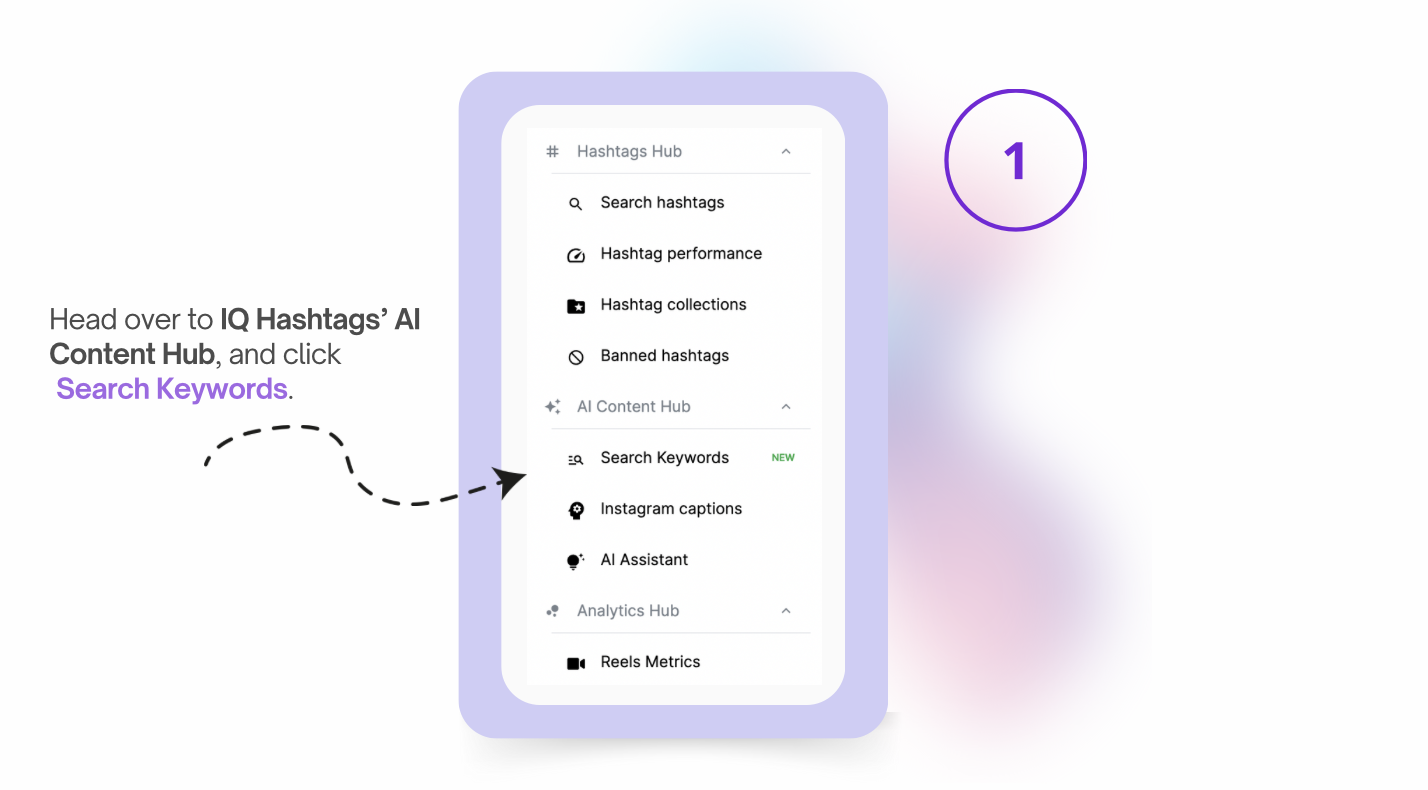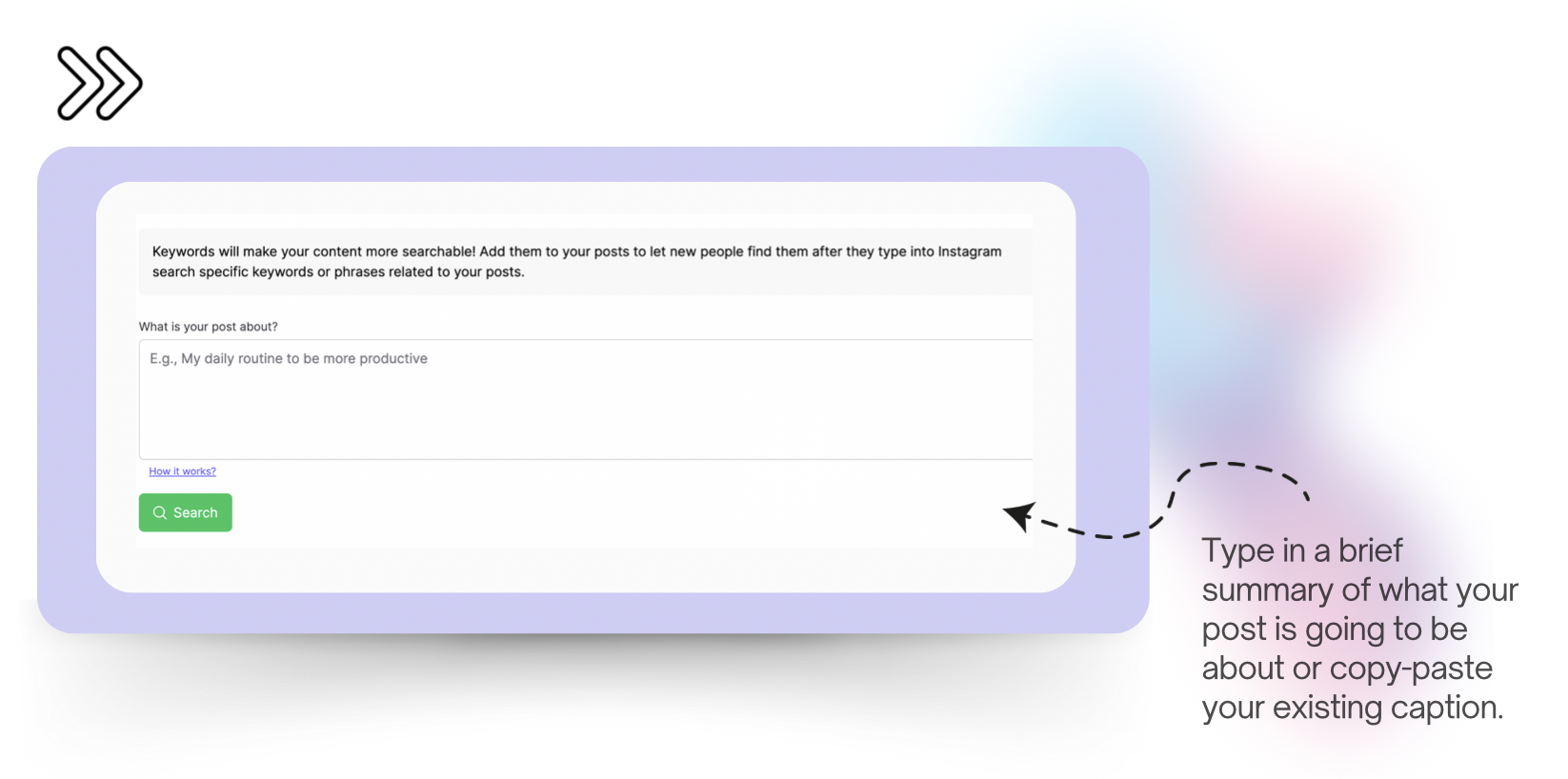 Of course, there are some things you shouldn't do!
Don't try to be too specific. Always use hashtags and keywords that have real value, are relevant, and are recognized in your niche.
Don't make up new keywords on your own.

It is important to know your audience and use keywords that THEY are actually using and looking for. 
Now that you know why using both hashtags and keywords is so important to grow on Instagram, do your keyword and hashtag research with IQ Hashtags right here!
Want more tips and tricks on creating and executing a killer Instagram strategy? Read our other Instagram SEO-related posts here.