Instagram keywords – are they really the next big thing on the platform? Spoiler alert: yes, they are! Keywords are the heart of SEO. It couldn't be any different for Instagram, as the platform evolves, and becomes more and more advanced, along with its in-app search engine. The smartest thing you can do to grow your Instagram profile faster right now? Find relevant and effective keywords to include in your content.
What's really interesting: research shows that people on Instagram also use keywords similar to those on Google when looking for new content with the search bar. It's a huge opportunity for you to boost your organic reach, and attract new like-minded people who can become your loyal followers.  Let's dive deeper.
There's this heated debate whether keywords are replacing hashtags on Instagram.  Sight of relief: Absolutely no! Hashtags can still work wonders, but only if chosen the strategic way. For now, the smartest choice is to use both: hashtags and keywords. Instagram is changing all the time, so we can't predict its next move so easily, but one thing is more than sure – keywords are getting stronger on Instagram and their importance is also increasing.
I'm sure you've seen different creators ending their captions with text that look like this: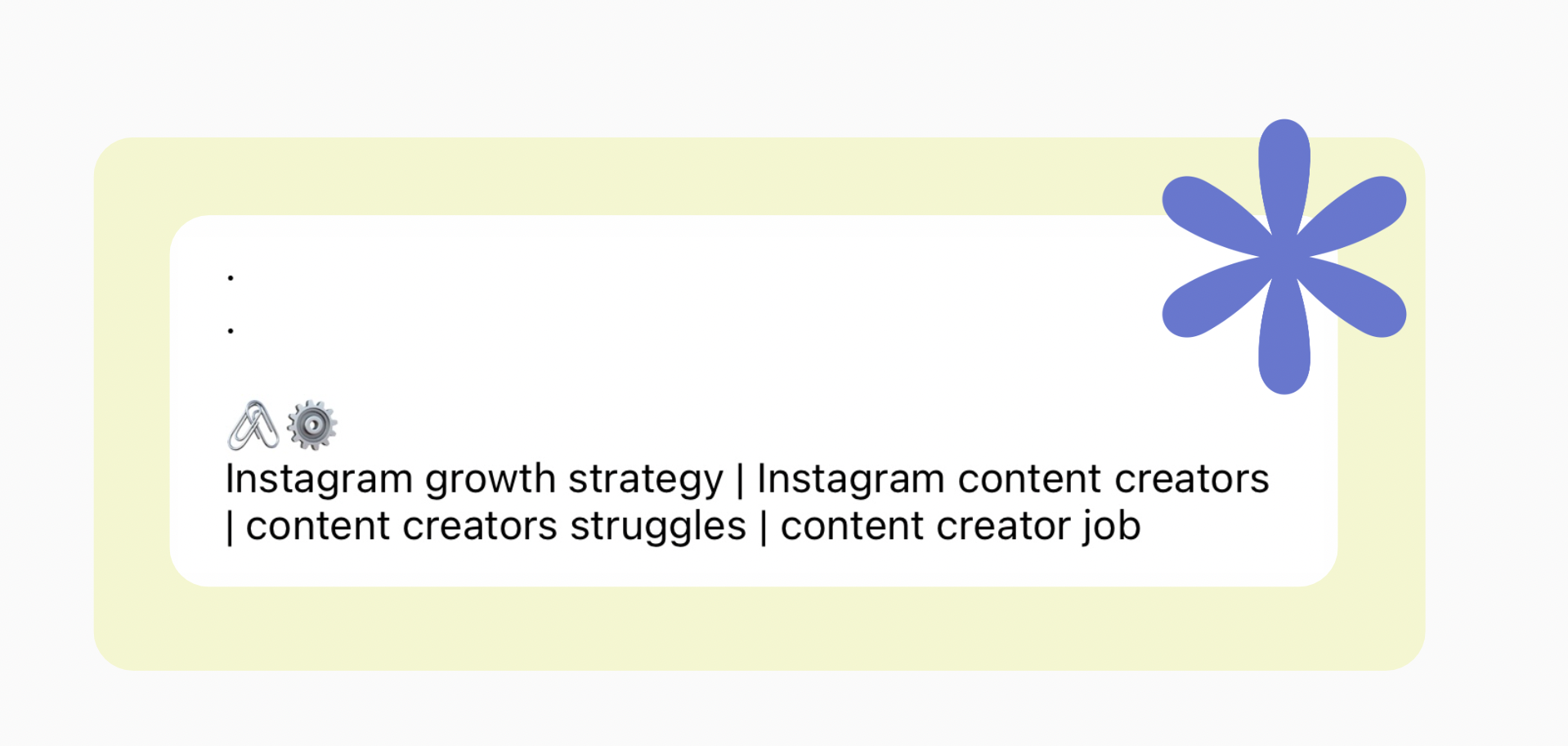 And if you've been wondering what they're doing and what these words are for – these words are their keywords. They're adding more keywords to their caption, so the Instagram algorithms can read it, and match their content with the users interested in these topics.
Why Instagram Keywords Are so Important
Let's discuss what keywords actually are in detail, and how to use them to reach more people with your Instagram posts. To understand them fully, we'll need to go back to traditional SEO for a bit. Because let's face the truth – to understand Instagram SEO, you need to understand the traditional SEO as well, as social media are implementing many new features, many changes to their algorithms so their search engines are more and more advanced and yes, they're similar to Google search engine in many ways.
Okay, so the backbone of traditional SEO is keywords.
The first question: What are keywords?
Keywords are ideas and topics that define what your content is about. They are also phrases or terms users can enter into search engine boxes to find your content. It works like this: Through exact or similar match keywords, the search engine's algorithms match users' queries with your content, with your posts.
As a content creator or a business owner, you want the keywords you use to be relevant to what people are searching for so they have a better chance of finding your content, your posts among the search engine results.
Keywords work both ways. They are as important for you, as they are for your target audience. Yes, they're as much about your audience, your target audience, as they are about your posts. Why is it so important? Look, you may describe what you offer in your content, what you create, in a slightly different way than how your audience actually searches for it. And it creates the risk they won't find your content, even though they're looking for what you create.
To create content that ranks well organically and drives new potential followers to your content, you need to understand the needs of your audience — and the language, the words they use to find new content and the type of content they're looking for. The smartest idea is to speak the same language as your potential followers so you rank higher in their organic search results based on relevance.
To sum it up! A keyword is a word or phrase that matches the words and phrases people are entering into search engines. By learning what keywords or phrases your target audience and potential followers use when they search for content, inspiration and advice, you can create and optimize your posts so new people can find you more easily.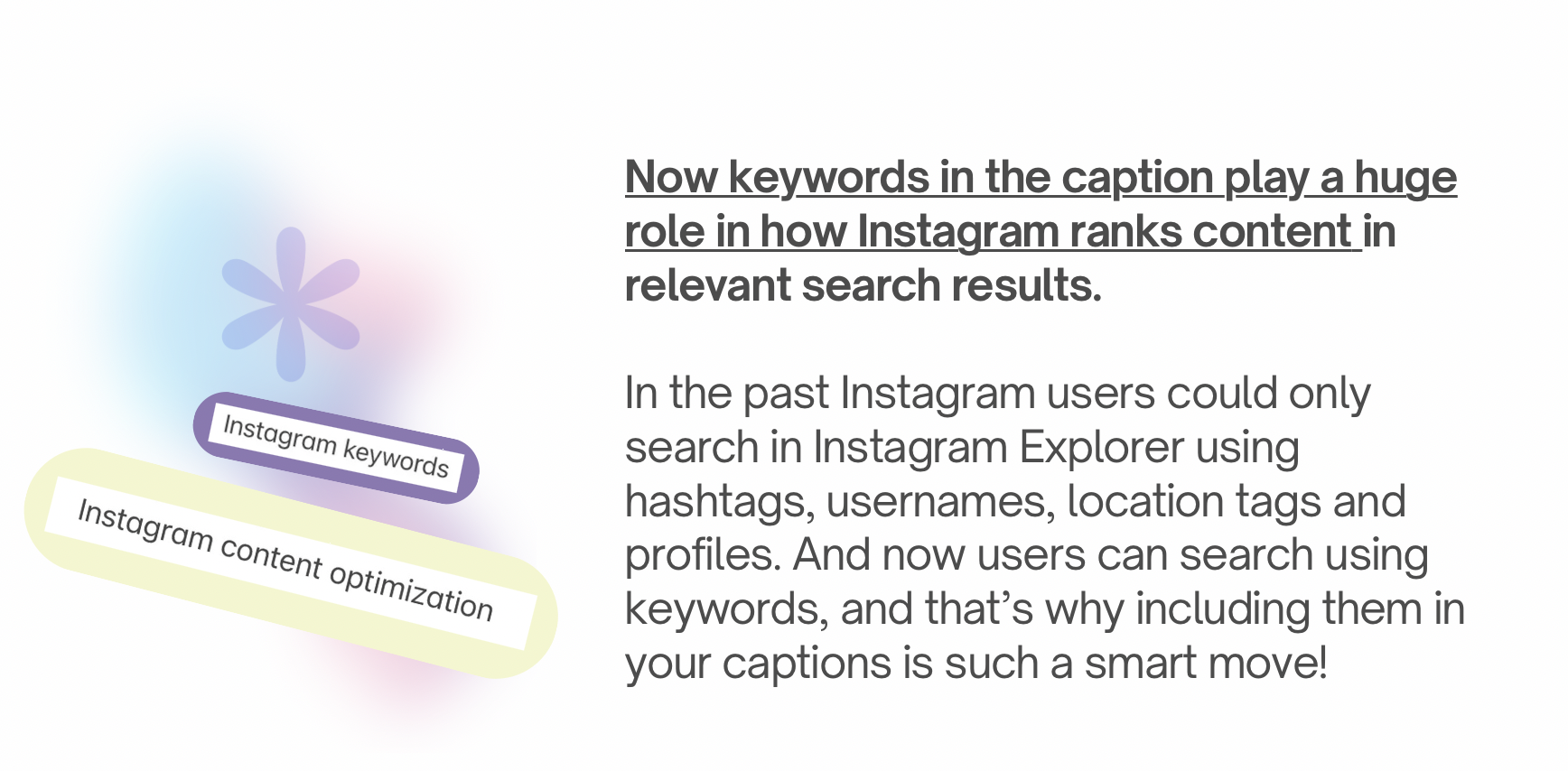 Is it True That on Instagram Keywords Matter the Same Way They Do for Traditional SEO?
As I've already told you, Instagram has changed recently and keywords play such a big part now. Some users even add a bunch of keywords at the end of the caption, just like this: 
This method is beneficial for many of our clients, so it's worth it to test it out and track if it's working for your niche as well. Why does it depend and it's not working wonders for all niches, you may want to ask? Different people, different groups of people have totally different Instagram behaviors and only some of them actively look for new content and use the Instagram search bar.
So it's not a rule set in stone for all the niches – but most of the niches will really benefit from using this method. 
Protip? Optimize your posts and your captions by making sure each of your posts include at least 3 strong keywords your potential followers might be using to find content like yours. For example, for our Instagram where our goal is to attract like-minded, ambitious content creators, entrepreneurs and business owners, we'd use these keywords: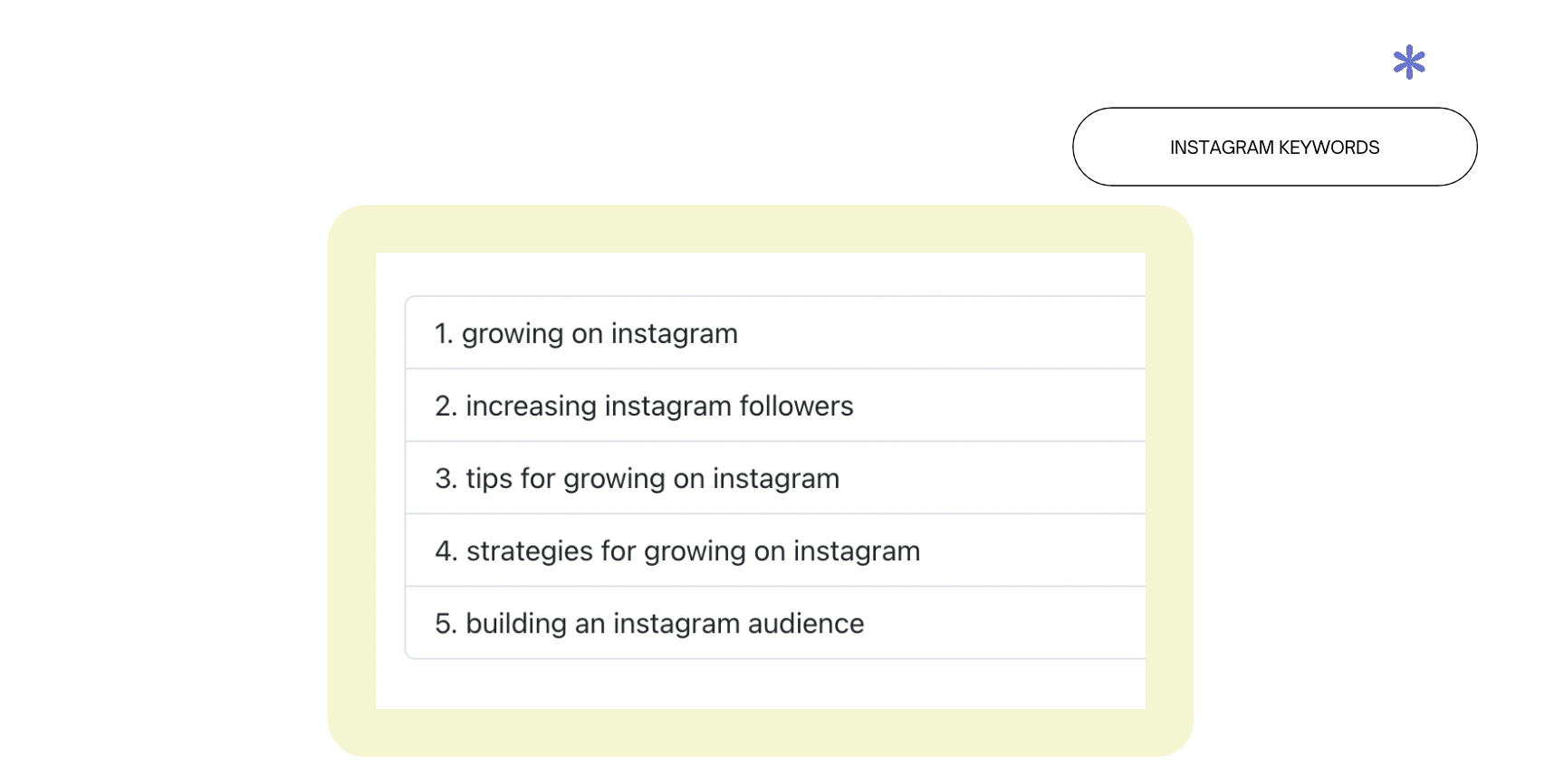 So that's your new goal: maximize your chances of appearing on the Explore page by writing keyword-optimized Instagram captions. It's really worth it, because as you already know Instagram's algorithms suggest personalized content based on user interests and interactions.  The platform also uses keywords you put in your captions to identify accounts that are topically similar to each other.  So to boost your visibility, write captions with relevant keywords inside that align with your account's topics and your niche!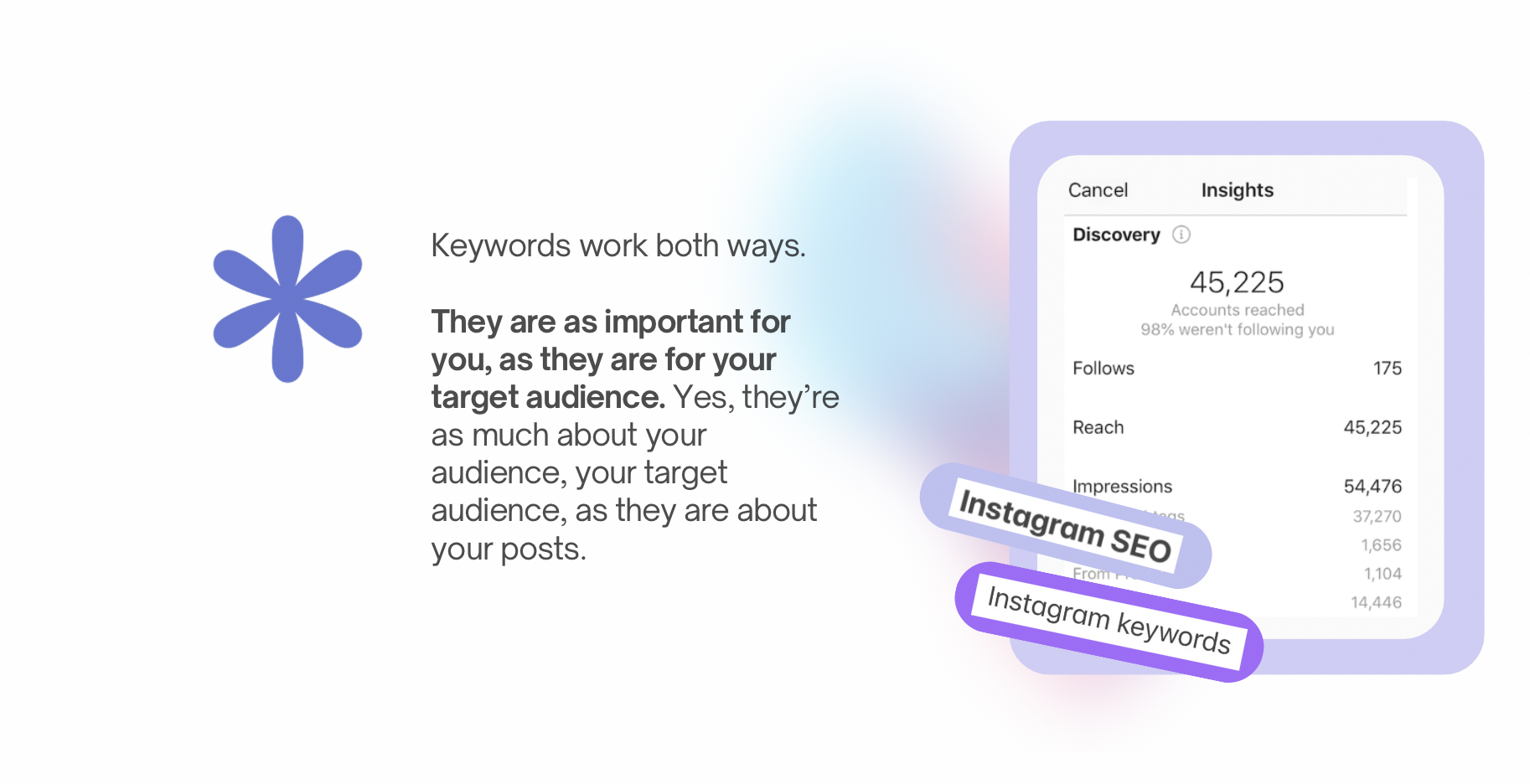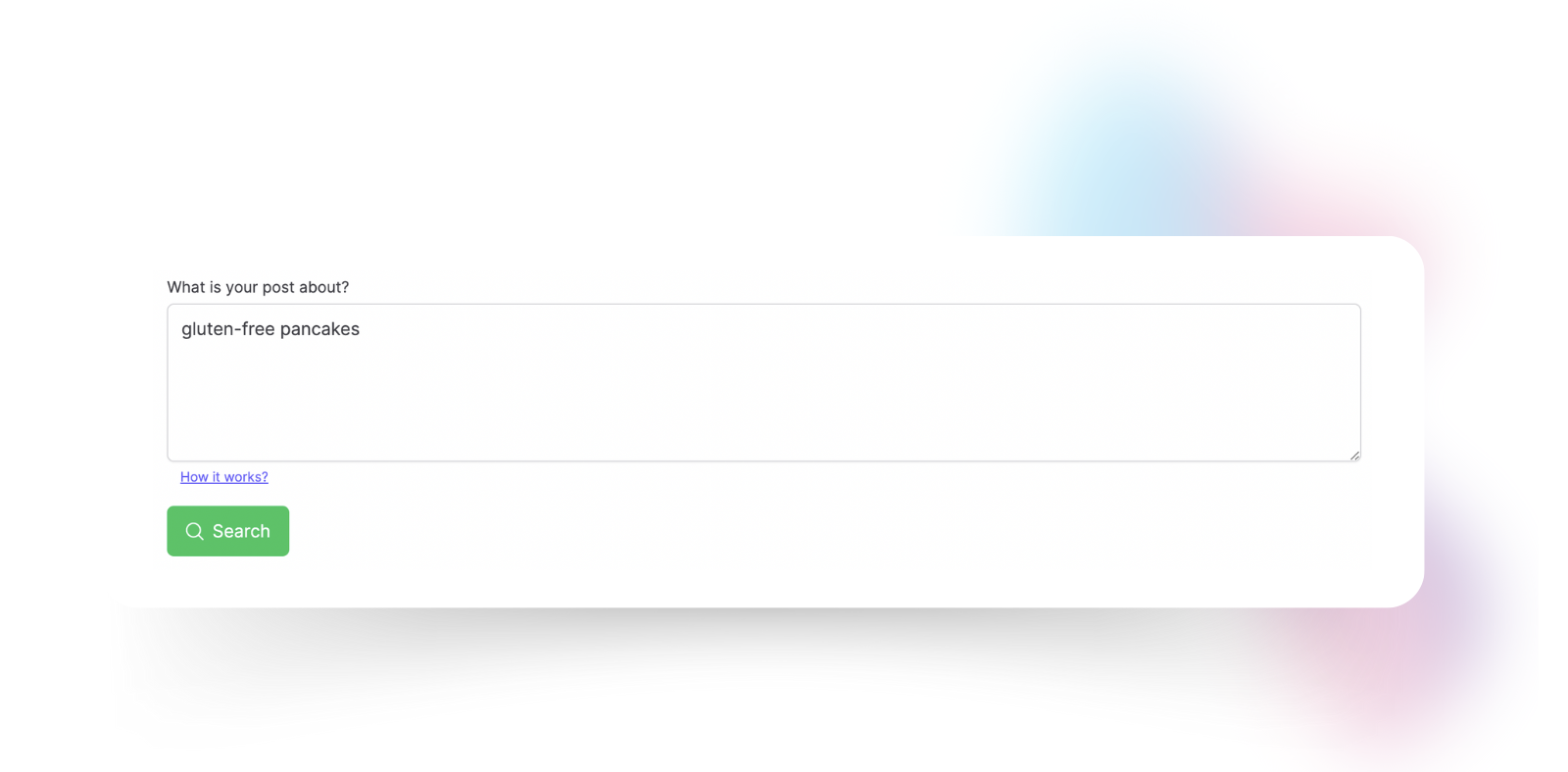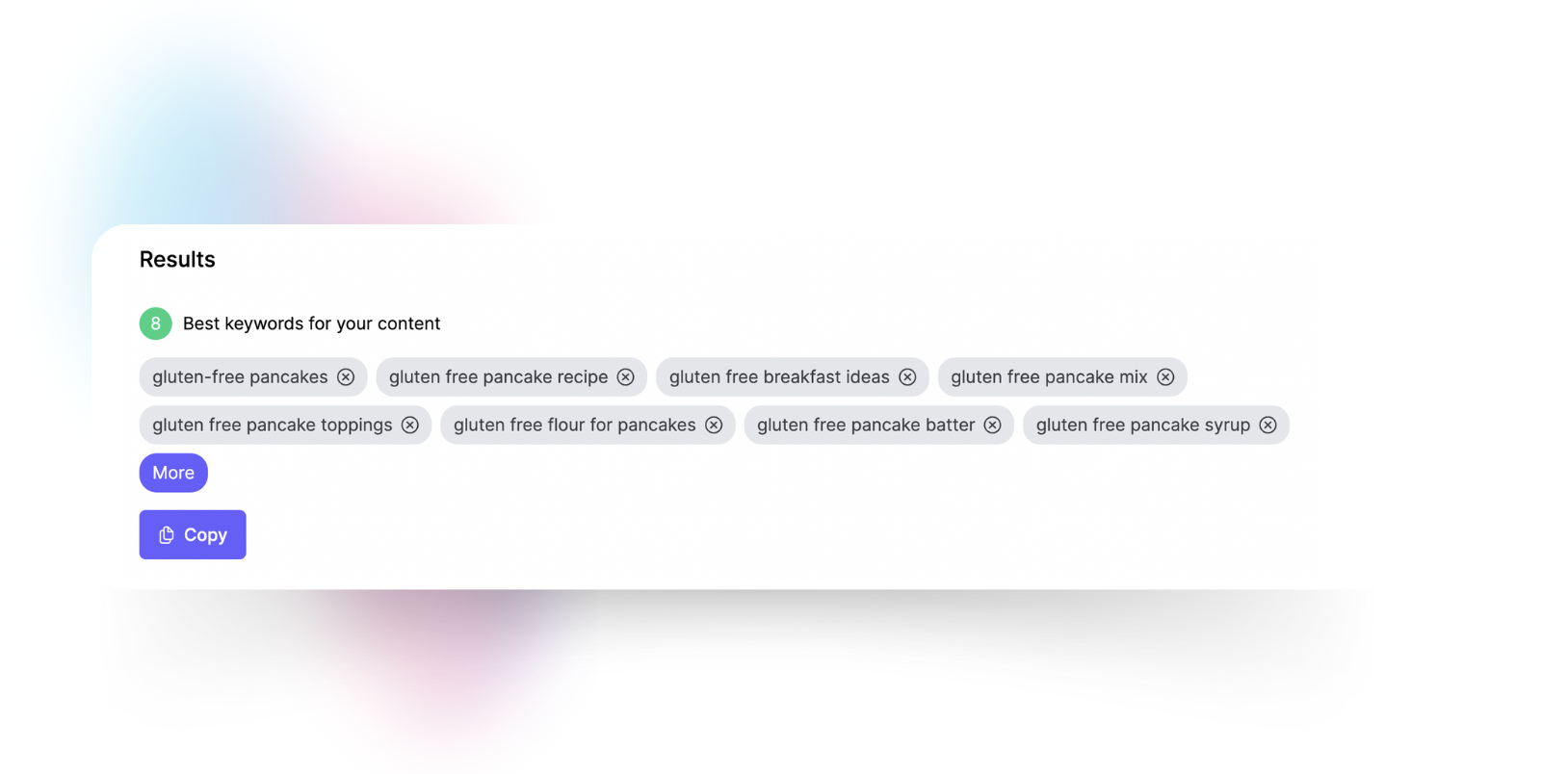 How to Do Instagram Keyword Research
How to find good keywords to add to your captions? That's a good question. Let's discuss it!
Now we have to take the next step of creating your keyword strategy: keyword research. You need to decide which keywords are worth it to include in your captions. Determining which keywords to use in content requires keyword research. It's an extremely essential step in Instagram SEO optimization! But it's definitely not as scary as it may sound at first.
Good news: we've developed a new IQ Hashtags' feature to make it as easy as possible!
The process is really simple, as all you have to do is briefly describe the post you want to share, and the tool will give you suggestions and ready-to-use keywords which you can include in your caption right away to increase your content's visibility.
Include Instagram Keywords in Your Captions
Now keywords in the caption play a huge role in how Instagram ranks content in relevant search results.  In the past Instagram users could only search in Instagram Explorer using hashtags, usernames, location tags and profiles. And now users can search using keywords, and that's why including them in your captions is such a smart move! Using keywords in your caption allows the Instagram algorithm to determine what your content is about and that you're posting what your audience is looking for. 
To give your posts a better chance of showing up high in search, include relevant keywords in your captions, keywords that you think your target audience may actively search for.
There are actually two approaches to including keywords in your captions:
The 1st method: Keep your captions natural, place the keyword in a sentence rather than keyword stuffing.
The 2nd method: Place your keywords in sentences but also add 2-10 stand-alone keywords at the end of the captions like that: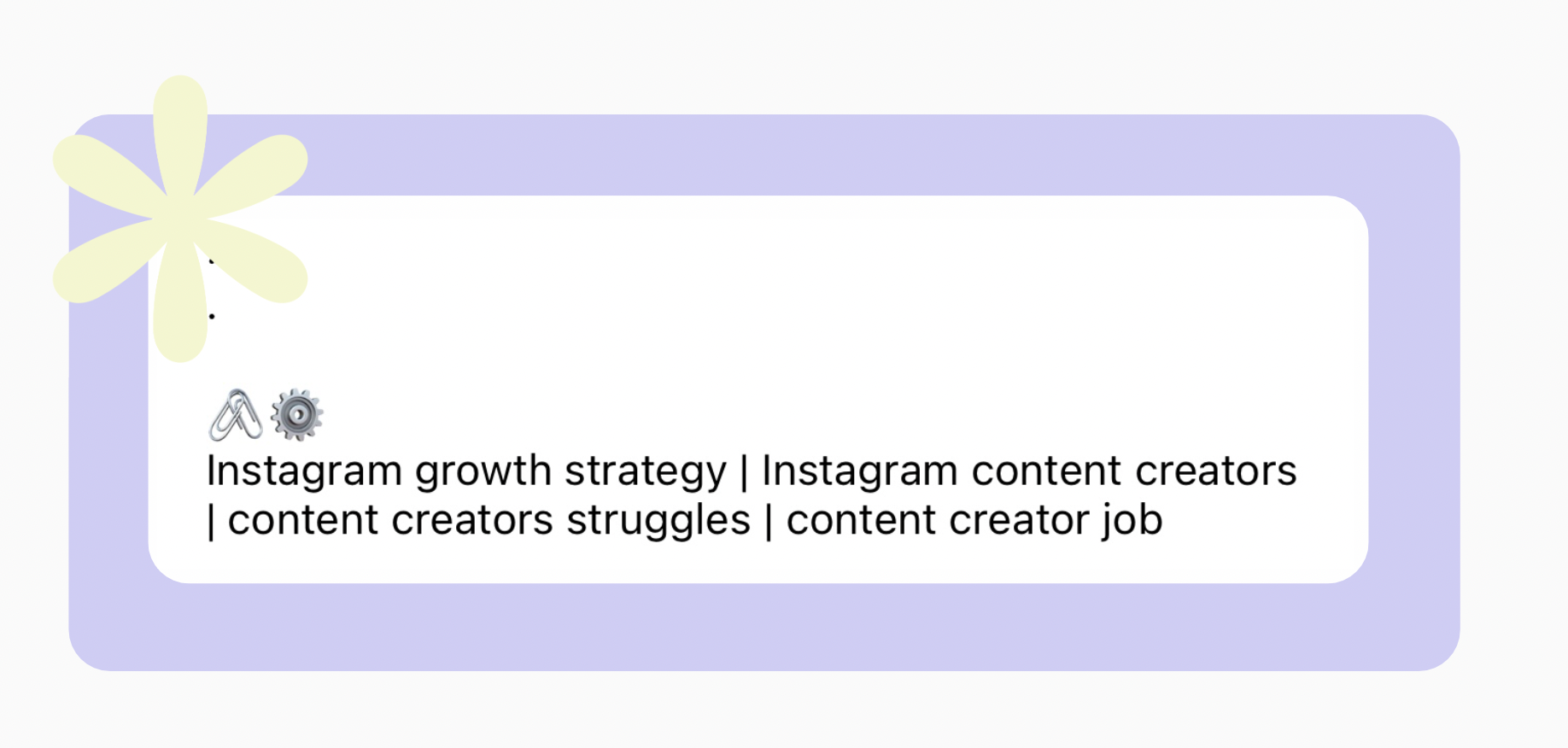 Which method is better? The results vary for different niches, so we'll wait with the verdict, and for now it's smart to experiment with both methods.