Why Are Your Instagram Hashtags NOT Working? Good news: They can work, and they will work if you update your strategy. Instagram hashtags, and a proper, advanced hashtag strategy are still one of the best tools for driving engagement on your posts." at IQ Hashtags, we can't agree more with these Benjamin Chacon's words. That's why today I'd like to discuss two super smart ways to level up your hashtag research along with the explanation why your old hashtags may not be working for you the way they should. We'll mostly focus on two key factors: Potential Reach and Competition Score.
Do they ring a bell? Fear not if you haven't heard them yet – I will explain everything, so it makes sense!
From my perspective: for me and my clients hashtags still work but only when chosen the strategic way.
Now you may want to ask: okay, now I know alot about keywords and how to use them but about hashtags? Should I still use them? Do they still work? Should I even bother with hashtags at all?
My protip? Use low volume keywords that don't have such huge competition and they really can give your posts a visibility boost. 
For those of you who aren't familiar with this term:
Search Volume tells you how many people are searching for a certain phrase, certain keyword.
And if you want to use third-party apps it's also beneficial to analyze hashtags' potential reach. There are a few tools that let you analyze these metrics, I use IQ Hashtags because I know this tool from their very start, and I even collaborated with them, because I really trust them, but from what I know a few different tools also help you analyze hashtag search volume and hashtag potential reach, but they are a bit more expensive, like Flick or Slay.so
I will show you the process with IQ Hashtags tool because I've been using this tool on a daily basis for more than 3 years and it works for me and for my clients, so let's go, here's the process of analyzing hashtags we want to use: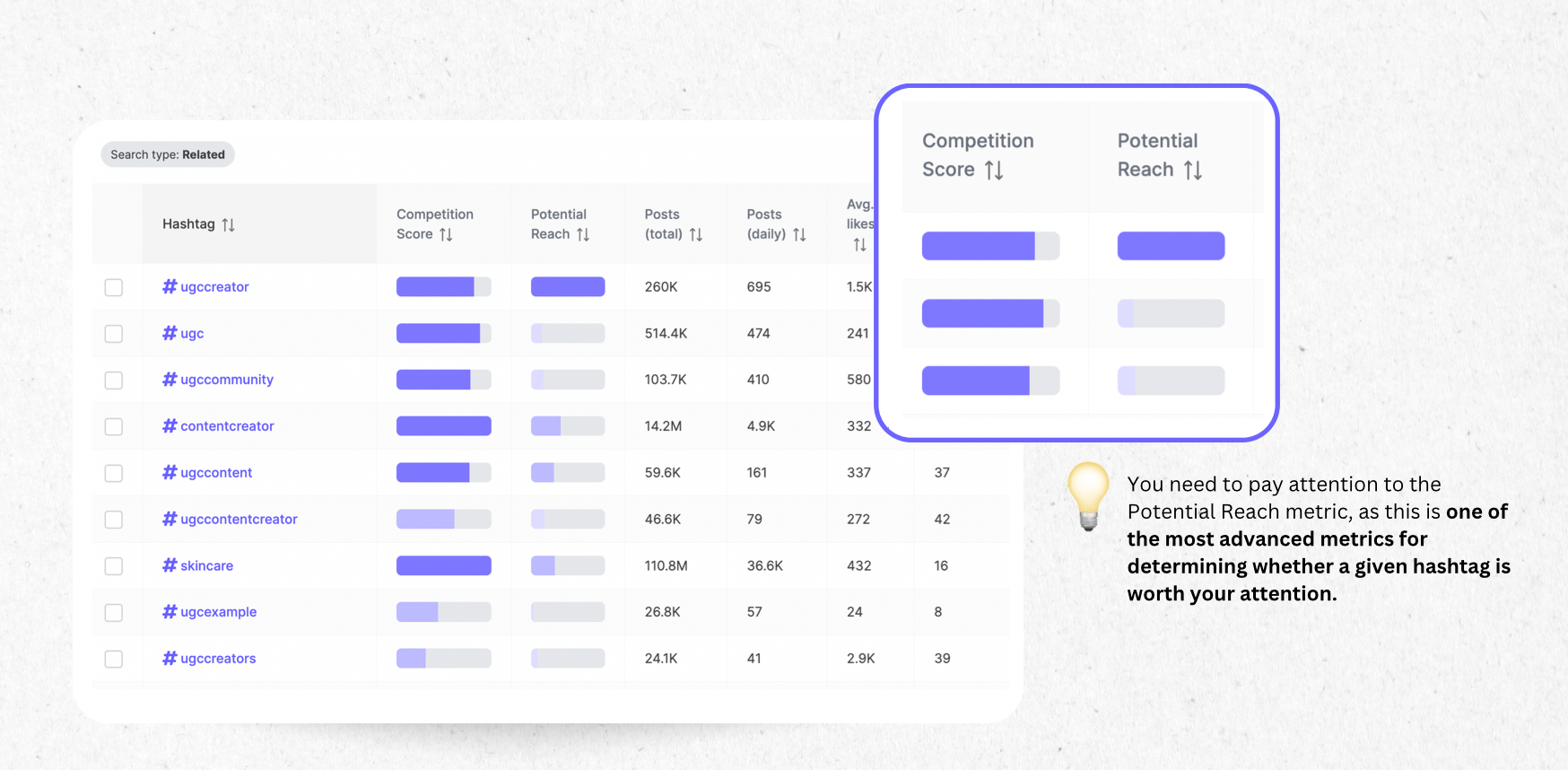 Hashtag Competitiveness
Hashtag competitiveness lets you know how often a particular hashtag is used in other creators' content. How competitive it is. 
A perfect hashtag has low competition score and high potential reach, which means it can give you high visibility but at the same time it isn't too popular, because there's this huge risk with too popular hashtags: too many creators use them and your post will instantly disappear in the flood of other posts in the Hashtag Explore Section.
So it's good to stick to hashtags that don't have a high competition score. For example for a keyword ugccreator, suggested hashtags look like this: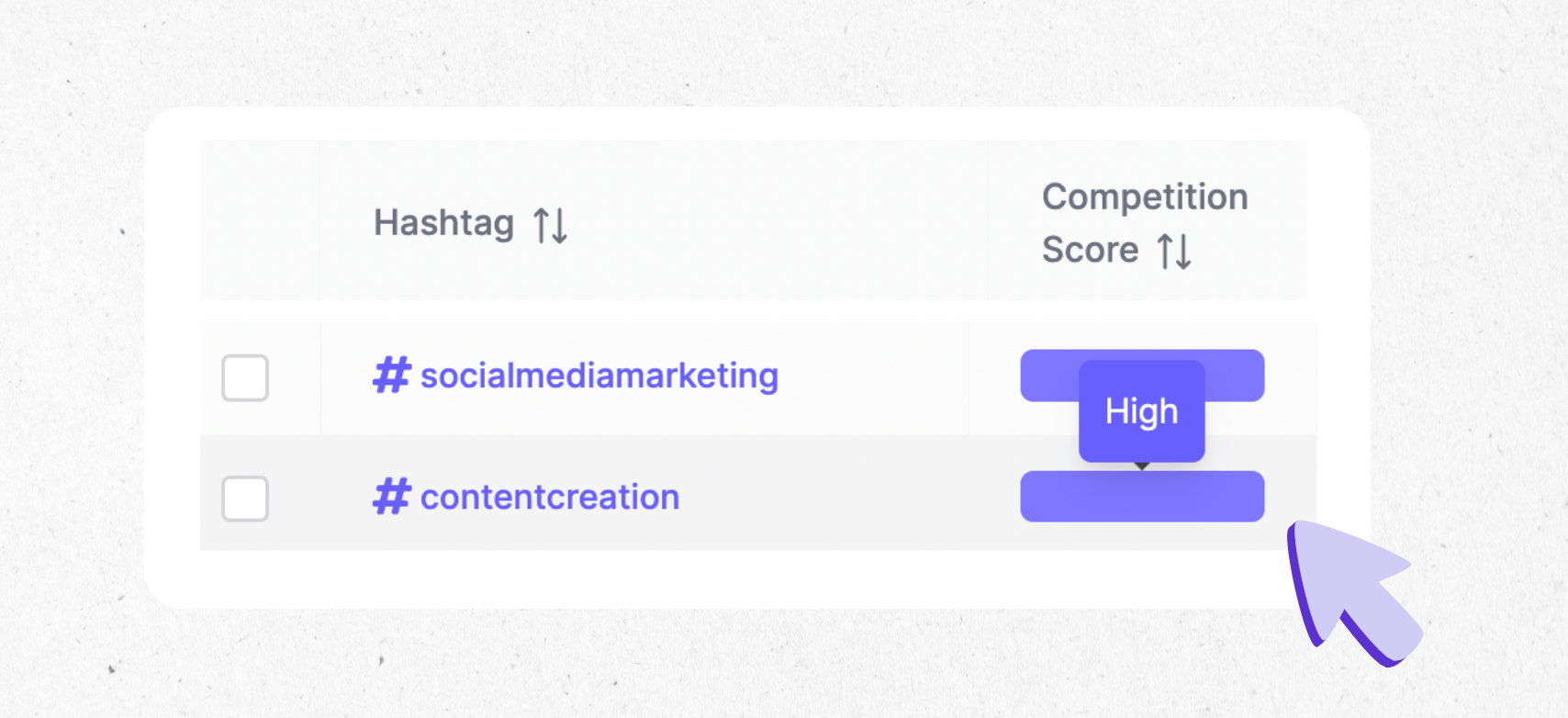 So as you can see we can choose many hashtags that have a medium competition score, which is more friendly for accounts that don't have a million followers.
This is the second metric that is worth analyzing, and as I've already told you, here we look for hashtags with medium or high potential reach, as they have the higher potential to give our content a visibility boost. So for instance these three hashtags look good and it should be difficult to rank high with them. They're the strategic choices.