We are excited to announce the launch of our new feature: Instagram Keyword Search! With this new feature, you can easily and efficiently find keywords for all your Instagram posts. Keywords are your new superpower – along with hashtags, they help you reach more people and increase your posts' visibility in Instagram search engine results. That way, keywords added to your posts let new people reach you after they type into Instagram search specific keywords or phrases related to your posts.
We have received a lot of feedback from you, our users, about how keyword research and finding relevant keywords to include in your captions can be a time-consuming and complicated task. To simplify this process, we have developed our advanced Instagram keyword search – arming you with the most relevant keywords for every post you want to share!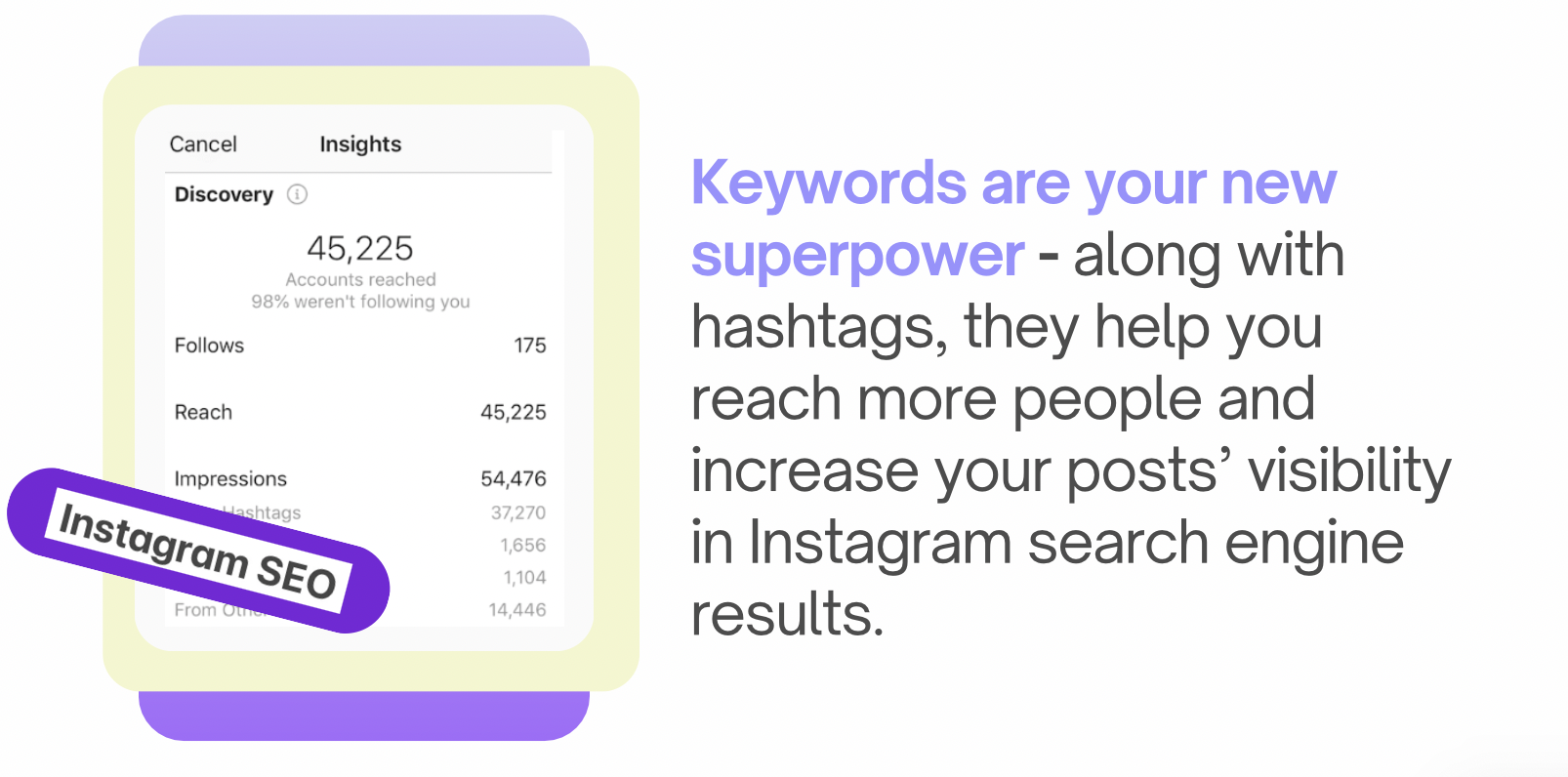 How to Use Instagram Keywords? What Are Instagram Keywords?
Instagram keywords are the keywords that you identify to associate with your posts. For example, if I'm making a post or a Reel about finding new places for lunch in Oslo, Norway, my keywords may be "restaurants in Oslo" and "where to eat in Oslo". The rule is simple: you want to choose relevant, searchable words and phrases that will be your main focus!
Instagram keywords are so crucial because they help the Instagram algorithms determine how good and relevant your post is to various searches. So, when people do an Instagram keyword search (for example, "restaurants in Oslo"), the algorithm analyzes your post and the keywords used. If the keywords are relevant and appropriate to the content, Instagram will serve the post much higher in its search result rankings, and new people will discover your content.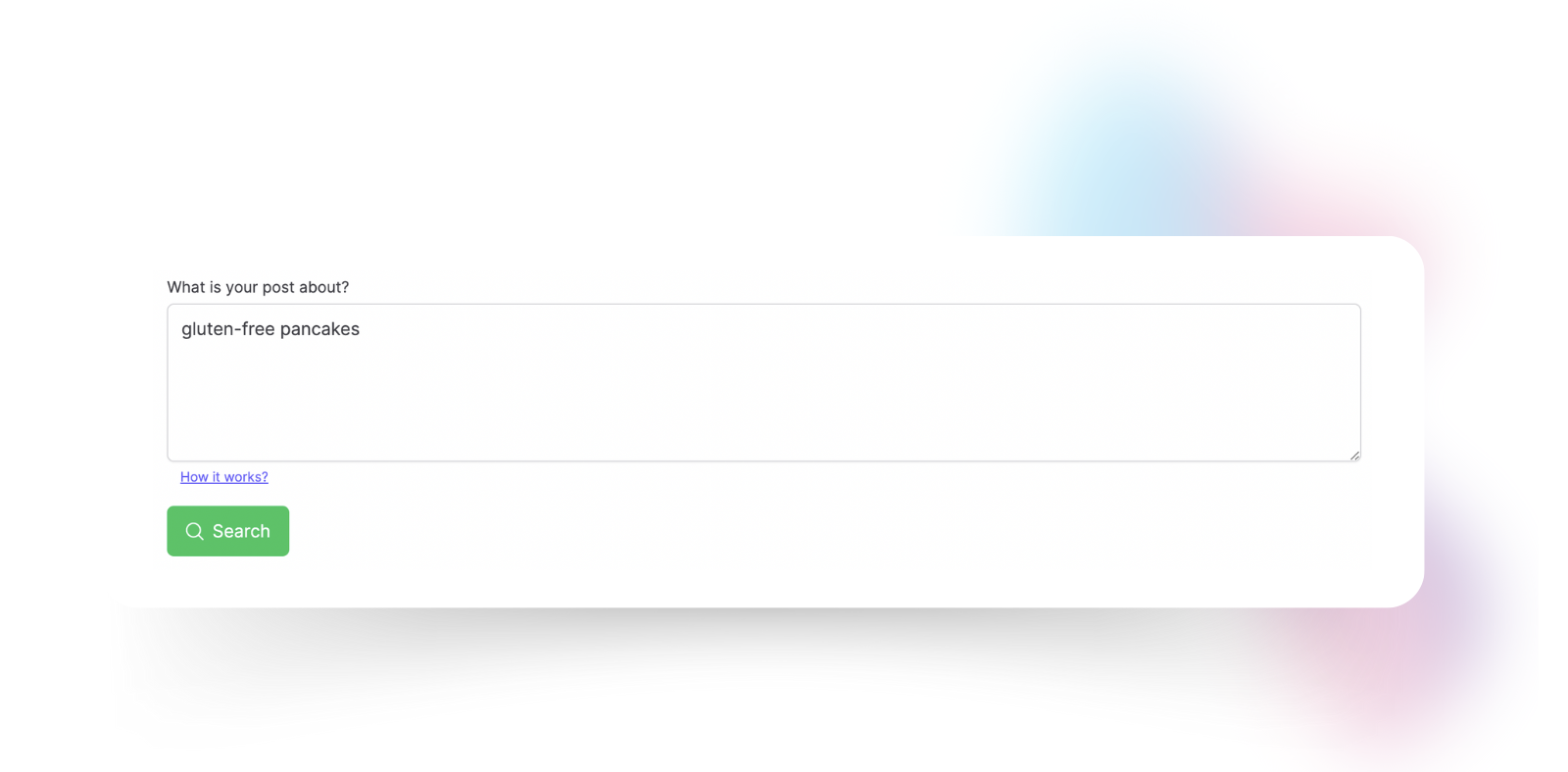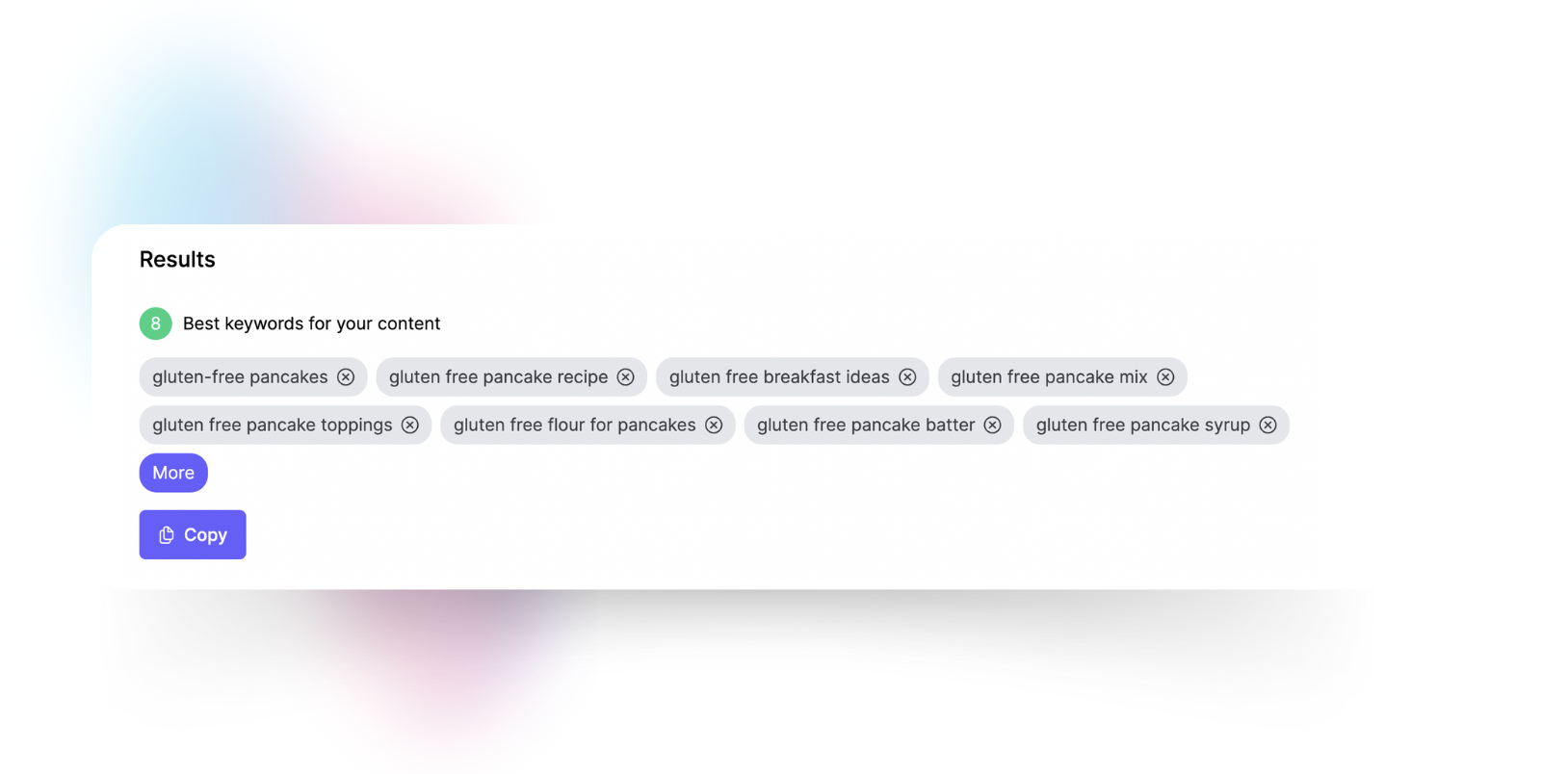 Keeping up With Instagram Algorithms – Why You Should Add Instagram Keywords to Your Captions
How to use Instagram keywords? As you already know, keywords added to your captions, provide Instagram with information and context about your content. Then, the algorithm considers those keywords and uses them to deliver your content to the right people – your new potential followers! 
Also, when people type keywords and phrases into the Instagram search bar, they can discover your content thanks to the keywords you've used in your posts. 
Add Keywords to Your Instagram Captions to Make Your Posts Searchable and Reach New People 
Instagram algorithms have been a hot topic for every content creator for years. With changing content preferences, hashtag advice, and rules, it can be hard to know what exactly to do if you want to have your content seen by new people.
Instagram keywords are growing strong, and they're now your huge opportunity to optimize your posts to attract new audiences and MAKE YOUR CONTENT MORE SEARCHABLE. Pair them with optimized hashtags to ensure the highest visibility for your posts and attract new followers. It's time!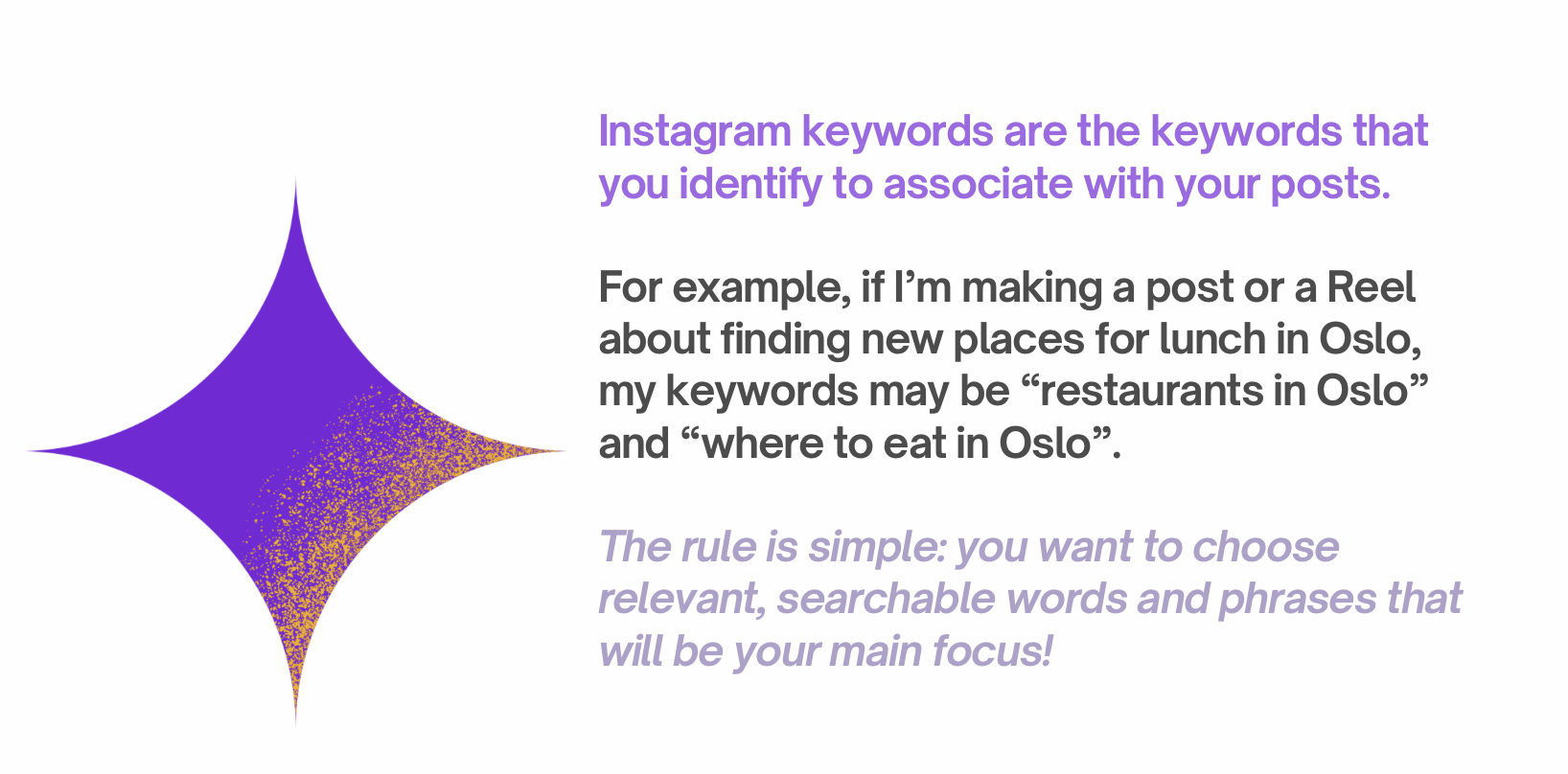 How Our Instagram Keyword Search Works
Now, you can access Keyword Search inside the IQ Hashtags tool.  Just head over to the "Instagram Keywords" tab! In addition to that, you can easily generate more keywords and then comfortably copy and paste them into your posts. This way, you can find new effective keywords for your Instagram captions in seconds!
All you need to do is type in a summary of what your post will be about – or paste the caption you've prepared.
Watch IQ Hashtags generate the most relevant Instagram keywords for your post.
Use them in captions to boost your posts' visibility and make your content searchable.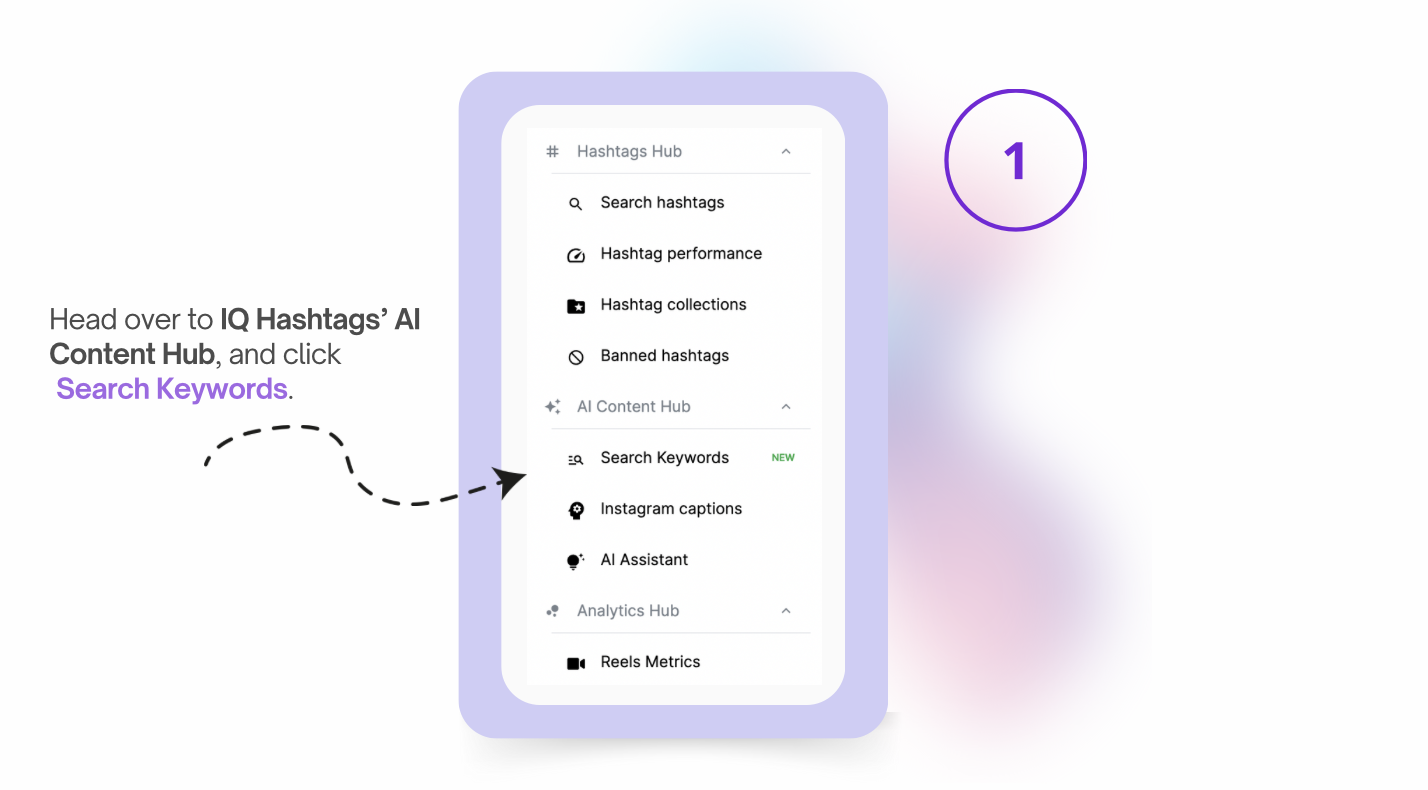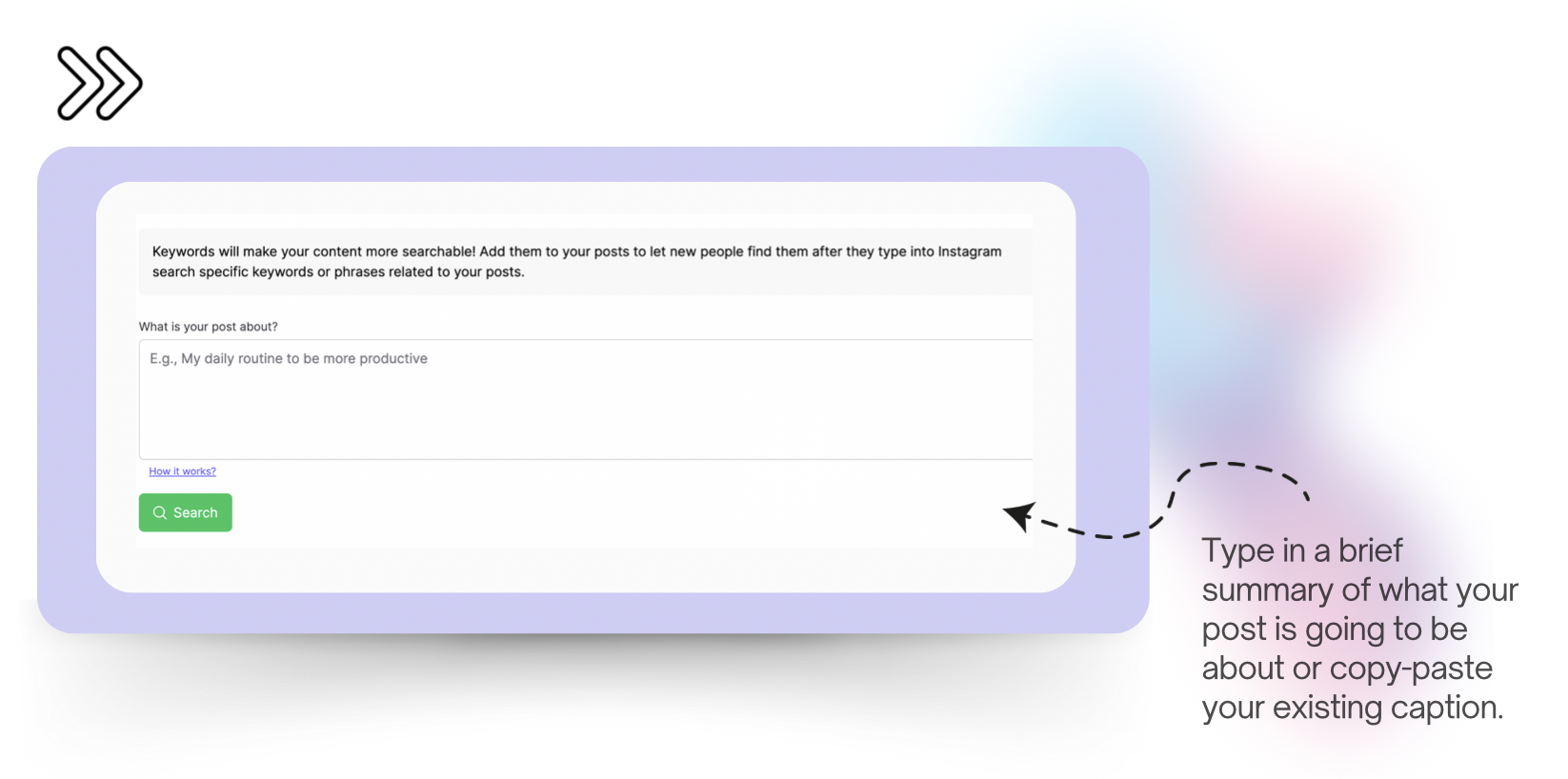 We're Excited to Hear What You Think About Our New Feature!
Try it out and let us know your feedback – we're always looking for new ways to improve our tool and make Instagram growth even easier for you. If you want to learn more about Instagram content optimization, find all the handy guides and relevant information on using Instagram SEO to attract new followers here. Keep growing, keep accelerating!  🚀 
The IQ Hashtags Team