How to find the best business hashtags? We launched our redesigned Hashtag Search feature to give you an even better experience and arm you with the most advanced hashtag research solution on the market. We've also given our tool a refreshed design, so it's easier to analyze your hashtags, track your Instagram growth, and make friends with the algorithm.
Thanks to well-chosen hashtags, your posts and Reels will be displayed to the right people – your target audience and your potential followers. Use our tool to choose them without any additional effort. How? That's exactly what we're going to discuss today!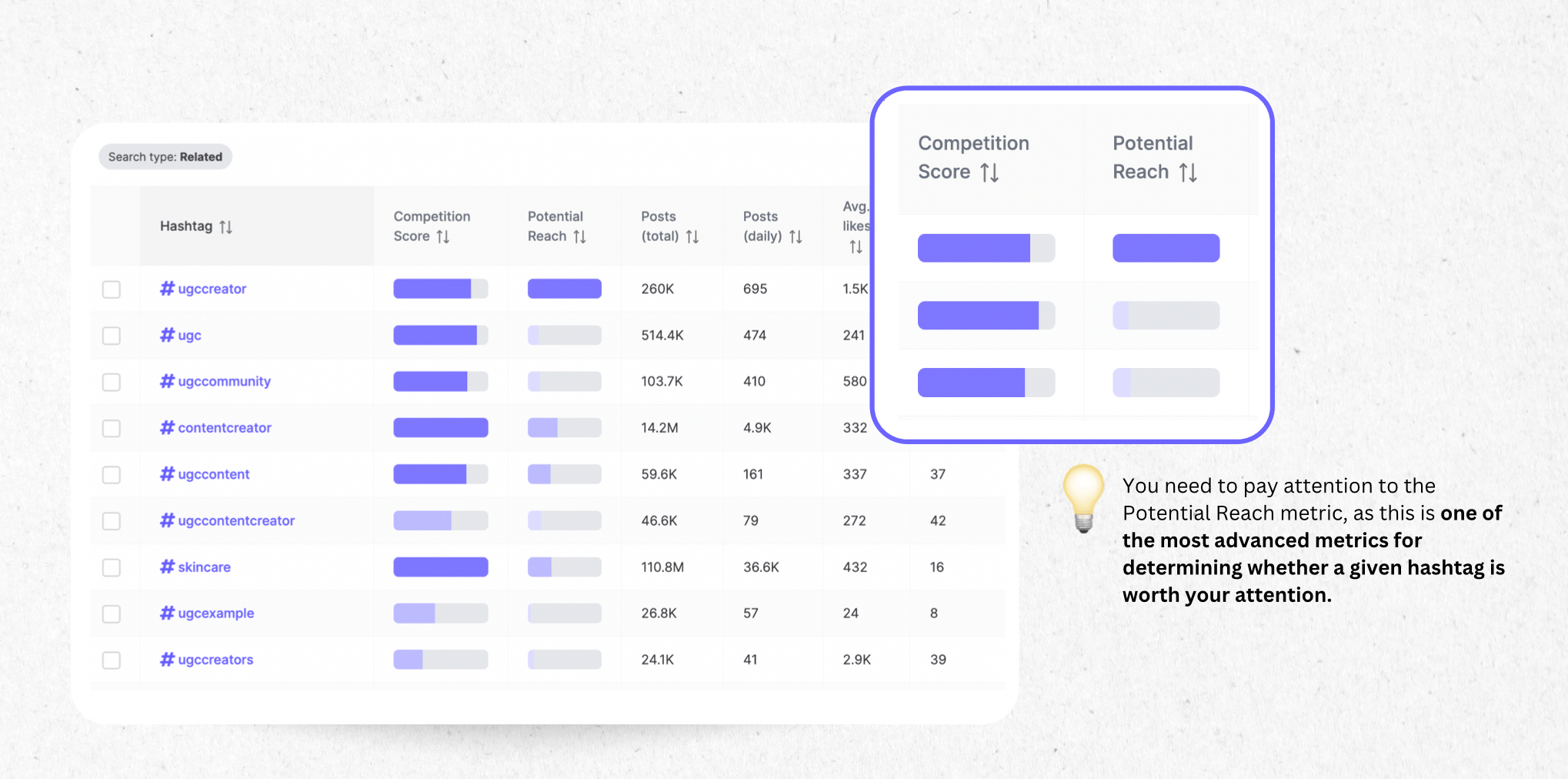 Our Hashtag Search Tool: How Exactly Does Our Hashtag Search Feature Work
Search for hashtags related to your niche, content pillars, and interests. Having the right tool and strategies can make all the difference in the success of your creative content and your Instagram growth. Our super smart hashtag research and analysis tool will help you find the hashtags that are the best fit!
Enter one hashtag to search for related or similar hashtags. Just start with your base hashtag.
Simply enter a hashtag that best describes your upcoming post, your niche, or what you think Instagram users would search to find you like #fashionphotographer or #foodinspo.
Good news: we will automatically remove all banned hashtags from the list, so you don't have to worry about them. We know it ourselves – hashtag research can be a slog, but the IQ Hashtags tool makes it fast and easy to find the hashtags your profile needs to drive traffic through organic reach.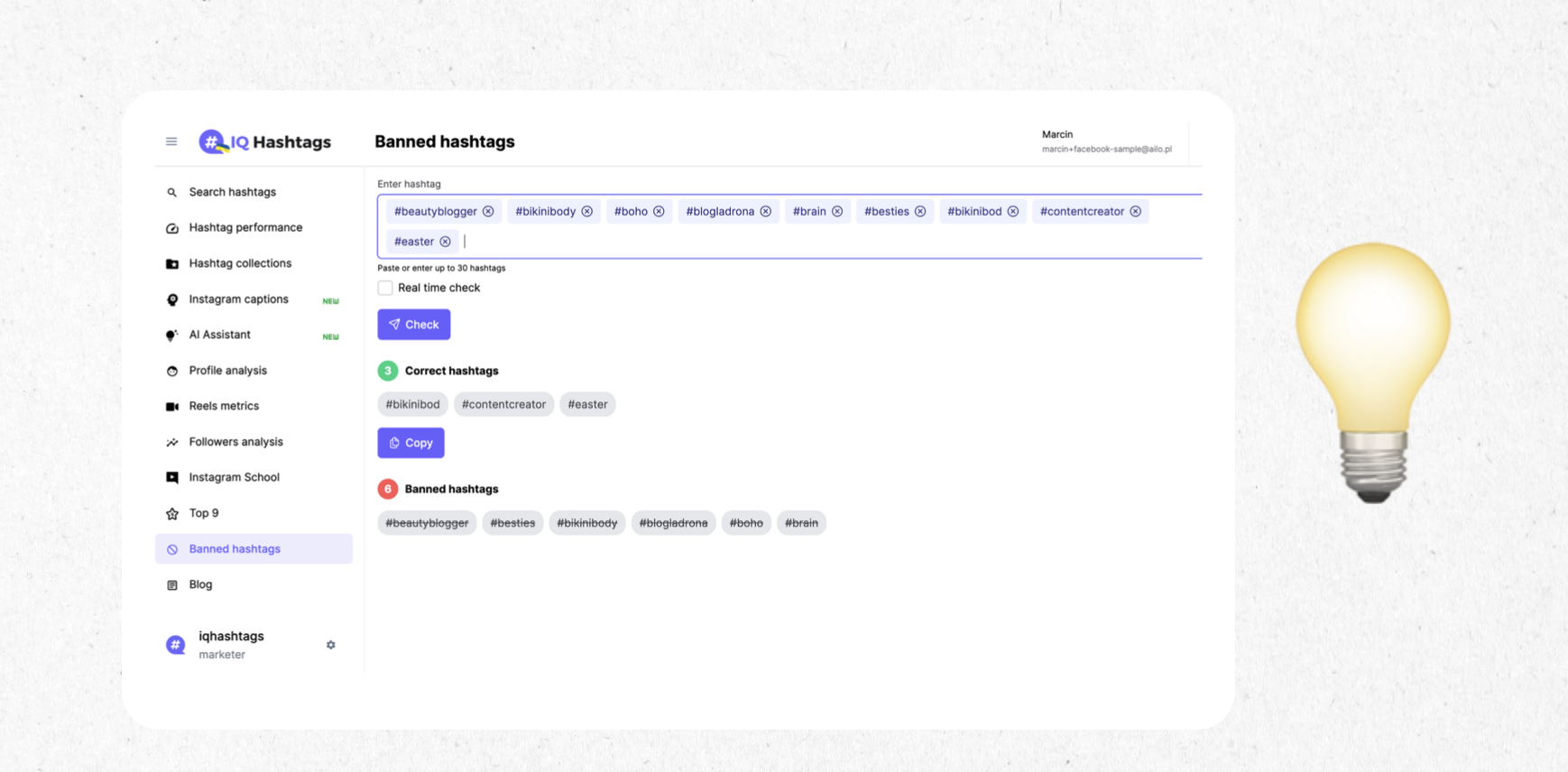 Our hashtag search feature provides information about each hashtag you see in the results. With this data, you can narrow down the list of hashtags to the ones that will be highly beneficial for your content discoverability.
The more good news? Our advanced search engine has special commands that filter hashtag search results, making them even more precise and custom-made. Take a look: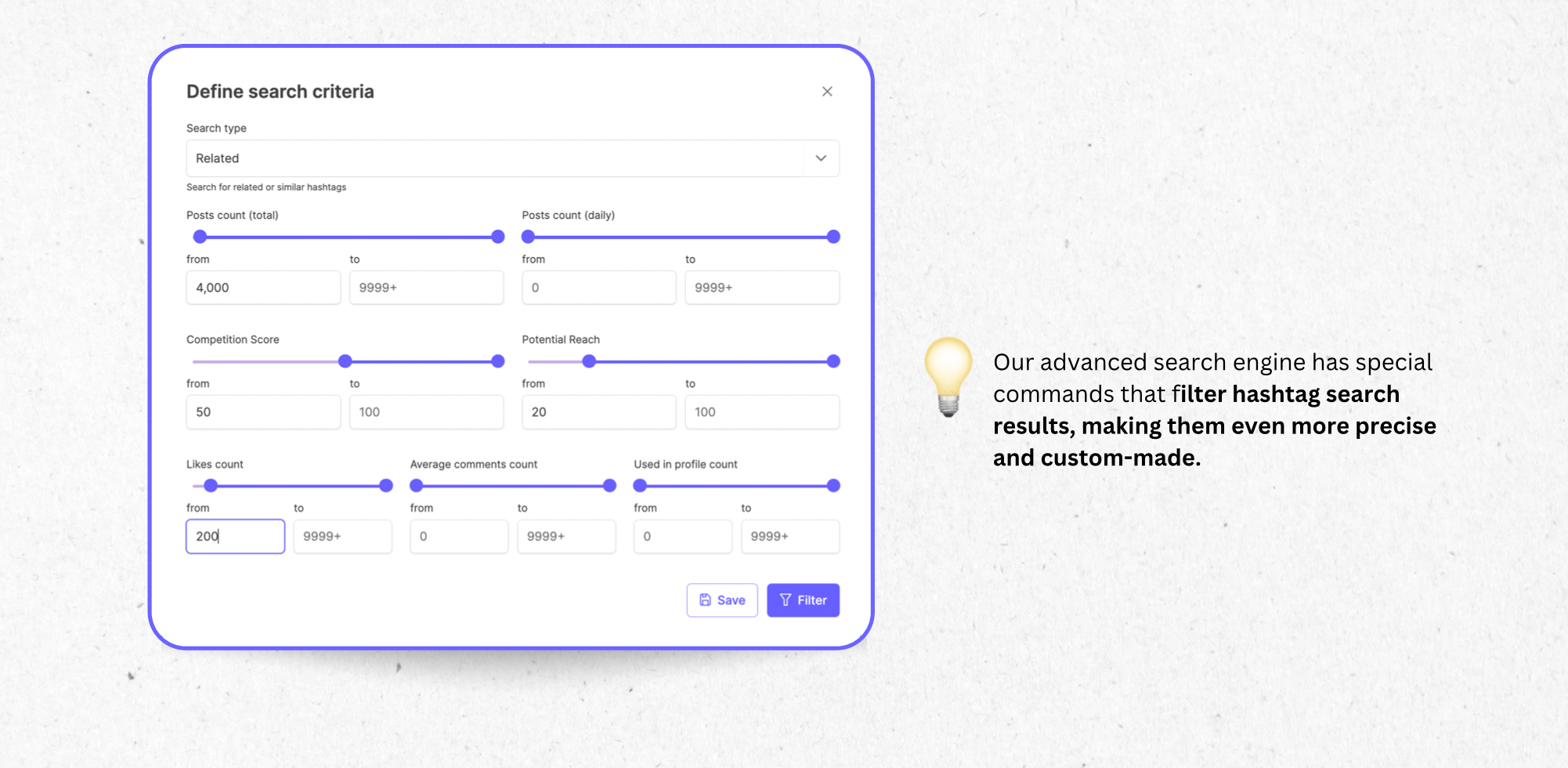 Protip: You can save your search criteria, and return to them when needed!
Protip: think of them like special, safe folders for your favorite hashtags.
You'll notice a "save to collection" button throughout the app. Tap that button anytime you want to save a hashtag or a selected hashtag group.
Then, you have two options: create a new hashtag collection or choose one from any of the already existing collections. Just like that: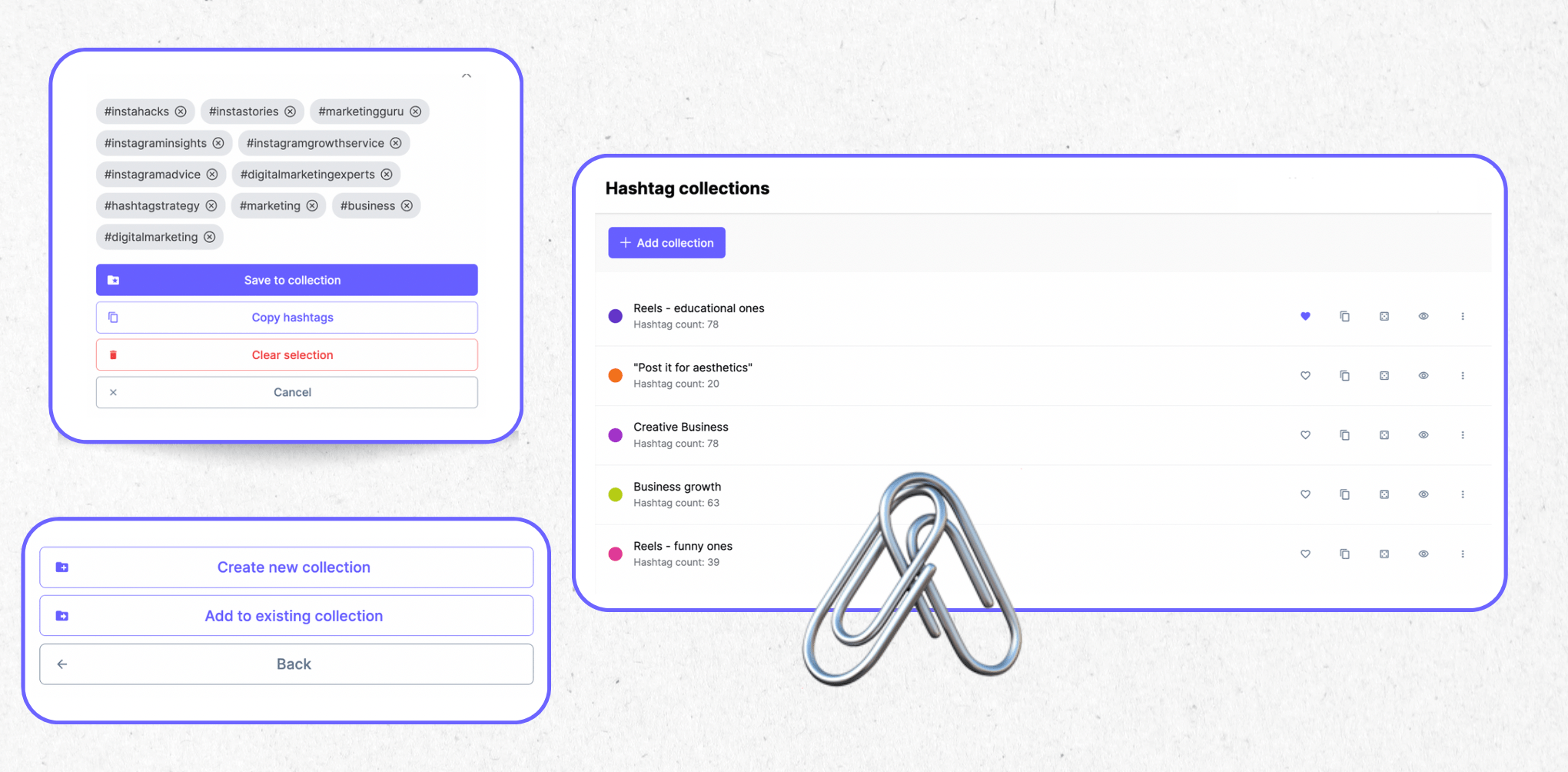 Competition Score and Potential Reach
Next to each hashtag, you'll notice a few key metrics. Competition Score and Potential Reach are ones of them.
Competition Score can be also called a difficulty score – put simply, it's a measure of how difficult it is to rank high for a given hashtag via organic search and hashtag feed/explore pages.
Use this data to identify the most beneficial hashtags and get an idea of your hashtags' potential reach and competition level.
Our final prop:  Regularly review and update your hashtag list! The Instagram landscape is constantly changing, so it is essential to regularly review and update your hashtag list to ensure that it is still relevant and aligned with your content pillars, content mission, and your profile size!
We hope you enjoy the newly made-over IQ Hashtags. There are a few new metrics and new features in our Hashtag Search tab that we didn't get to in this blog post, so check them out!