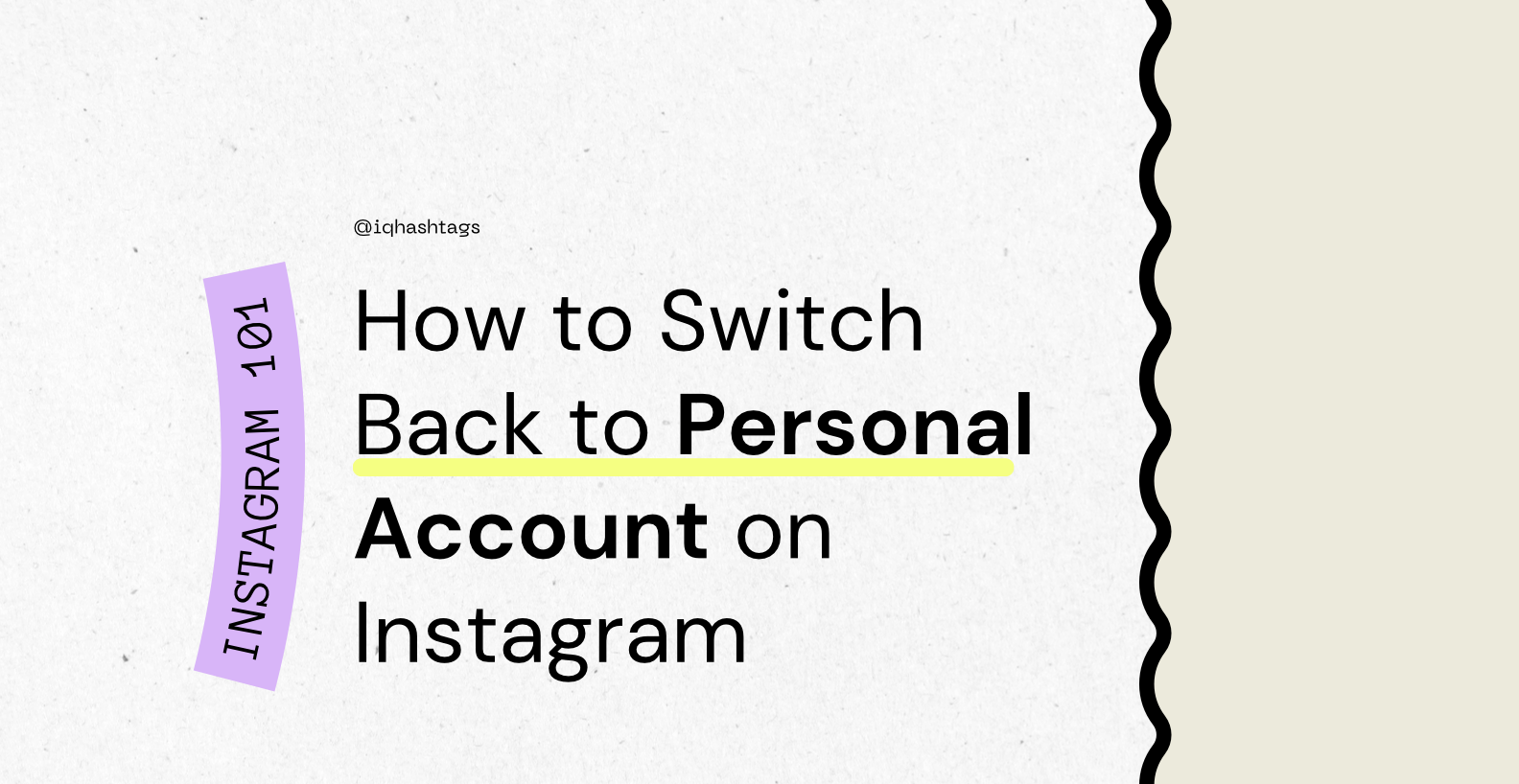 How to switch back to personal account on Instagram? Doubts aside, this is the question we're going to discuss today. The platform offers a whole plethora of useful features for users leveraging the platform for business purposes. You can effortlessly monitor your engagement rate, views from the homepage, hashtags and other valuable analytics while also benefiting from your followers' support through the small business tag in their stories. However, what if you decide to transition away from using your Instagram account for business? What if you no longer require the analytics and wish to switch to a personal profile? The process is straightforward; simply adhere to the instructions detailed in this updated guide!
How to Change Your Instagram Account Type and How to Switch to Personal Account on Instagram
Instagram provides three types of accounts: Personal, Creator, and Business. If you presently have a Creator or Business profile and wish to switch back to a personal account, follow these steps:
To switch your Creator or Business Instagram account back to a Personal account, follow these steps:

Launch the Instagram app on your mobile device.

Tap your profile icon located in the lower right corner of the screen.

Access the menu bar by either tapping the hamburger icon in the upper left corner of the screen or swiping left.

From the menu, select "Settings and privacy."

Tap "Creator tools and controls" under the "For professionals" section.

Select "Switch account type" from the list.

Tap the "Switch to personal account" option.

Confirm your decision by tapping the red "Switch to personal account" button.

Before proceeding, make sure you genuinely want to switch back to a personal account, as it comes with certain consequences! You will lose the convenient options that support your Instagram business and tracking of your 'Gram growth. Additionally, all previous insights will be deleted, and you won't be able to retrieve them, even if you decide to switch back to a professional account in the future.By switching to a personal account, you gain the advantage of privacy. You can lock your profile and selectively choose who can view your content, giving you control over who can follow you by approving or blocking follow requests.Which account type is the best? Regarding Creator and Business accounts, although they share options listed in the Creator or Business section within settings, they are not identical. Here are some key differences:

Creator Profiles: These are often favored by influencers who want more options than a personal account, such as insights. You don't need to have a business to use a Creator profile. You can track follows and unfollows for a specific day and effectively monitor your daily post activity. When switching to a Creator account, you can choose a specific category that aligns with your content.
Business Profiles: These offer features like post and community analytics. If your account is set to a Business profile, friends can tag you in their stories using the "Support Small Business" sticker, aiding in the promotion of your products and services. You can also employ third-party apps to schedule your posts.

In the end, the decision to stay with your current account type or switch is entirely up to you. This explanation was meant to clarify how your Instagram experience will change when switching to a personal account and outline the available options Instagram provides to its users. The choice ultimately rests with your preferences and objectives.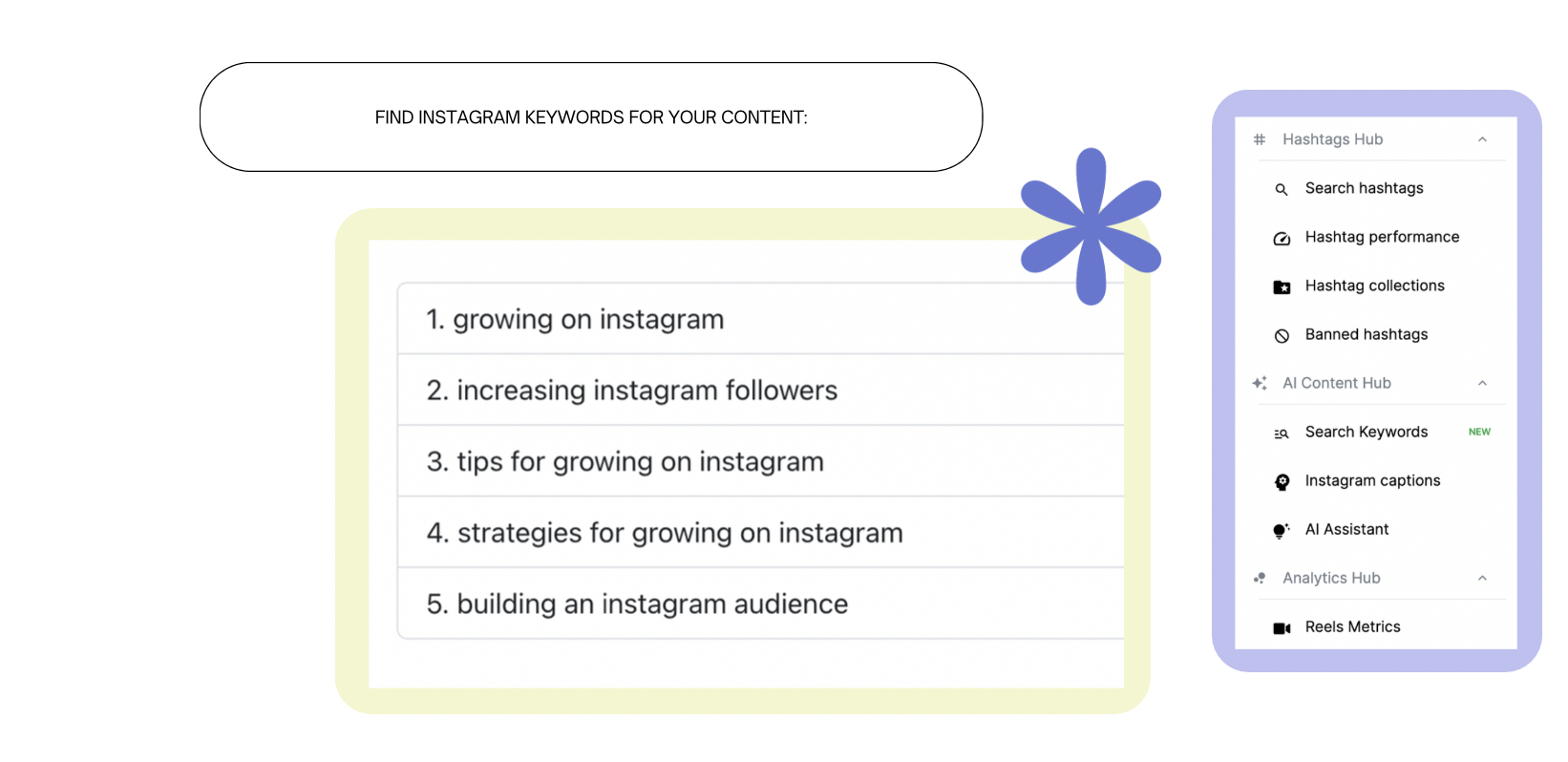 Should you Decide to Make Your Instagram Profile Private?
Opting for a private account can be a wise decision BUT ONLY IN SOME CASES. Sensitive content runs the risk of being reported, potentially leading to the suspension of your account. Private accounts tend to receive fewer reports for sensitive material since your followers are there primarily to appreciate your content.
Switching Instagram Account Type – FAQ
 Can I switch back to a professional account on Instagram?
Sure! If maintaining a private Instagram account isn't proving beneficial, you have the option to revert to a professional account. The process is as follows:
Launch Instagram and tap on your profile icon.

Choose the three vertical lines icon and click on the "Settings and privacy" option.

Go to "Account type and tools" > "Switch to professional account" > "Continue" > "Select a category" > "Done" > "Select an account type" > "Next" > "Done."
What happens if I switch to a professional account on Instagram?
Transitioning to an Instagram business account grants you the option to use integrated insights concerning your account and its performance. This enables you to analyze the performance of your posts, follower engagement, and gain valuable audience insights! It also gives you a chance to invest in IQ Hashtags tool (official Instagram partner's tool) and gain in-depth Instagram analytics for your professional account. 
Will I lose followers if I switch to a professional account on Instagram?
You don't have to worry, switching to a professional account will not disrupt your existing engagement with your followers!  Instead, it offers access to supplementary features. These encompass insights that provide a deeper understanding of your followers and the performance of your content, along with a streamlined inbox to facilitate the management of your messages.
How much does it cost to switch to a professional account on Instagram?
It doesn't cost anything – you can do it in Instagram settings completely for free.
Do professional Instagram accounts get less views?
Yes and no.
Regardless of your efforts, Instagram may maintain its stance on your account. For business accounts, Instagram typically initially shares your posts with only 10% of your followers (it hurts, we know). This practice is aimed at encouraging increased ad spending.
Does professional account increase followers?
Yes! You have an access to more in-depth analytics, and you can analyze your traffic the strategic way. It arms you with this precious opportunity to boost your visibility and increase your follower count.