Are you looking for outstanding Instagram courses? Good choice! If you've ever found yourself suddenly realizing you've been thinking about what to post on Instagram for half the day, you've been staring at your phone for long hours, hashtags research took you ages, and actually, you have no idea where the time went… You might need to make your content strategy more effective and goal-driven, and that's exactly what we want to help you with.
Whether you're an aspiring influencer, entrepreneur, blogger, or content creation enthusiast who wants to take the Instagram game to the next level: this project is for you. Instagram can be a game-changer for every business or personal brand: with conscious strategy, it can drive you sales and skyrocket your income.
Who wouldn't want it? Well, right: if it was so easy, everyone would already be a millionaire.
The truth is, one of the most frequent Instagram-related questions people ask us is how they can improve their reach and make the follower count higher. They recognize they need to put more conscious effort into it but struggle to improve hashtag research and analyze the data from statistics.
Much of the time, they focus on vanity metrics. That's why the results come slowly, and they aren't genuinely impactful. 
Our Instagram Courses: Don't make the same mistakes –

let us lead you throughout the process

.
Get ready to actually learn. We'll teach you everything you need to know to be ahead of the competition. How?
we'll share ready to implement, the most effective tips & tricks
step by step guides about our tool: how IQ Hashtags can help you grow and how to make the most of it
secret strategies
proven methods to make the algorithm work in your favor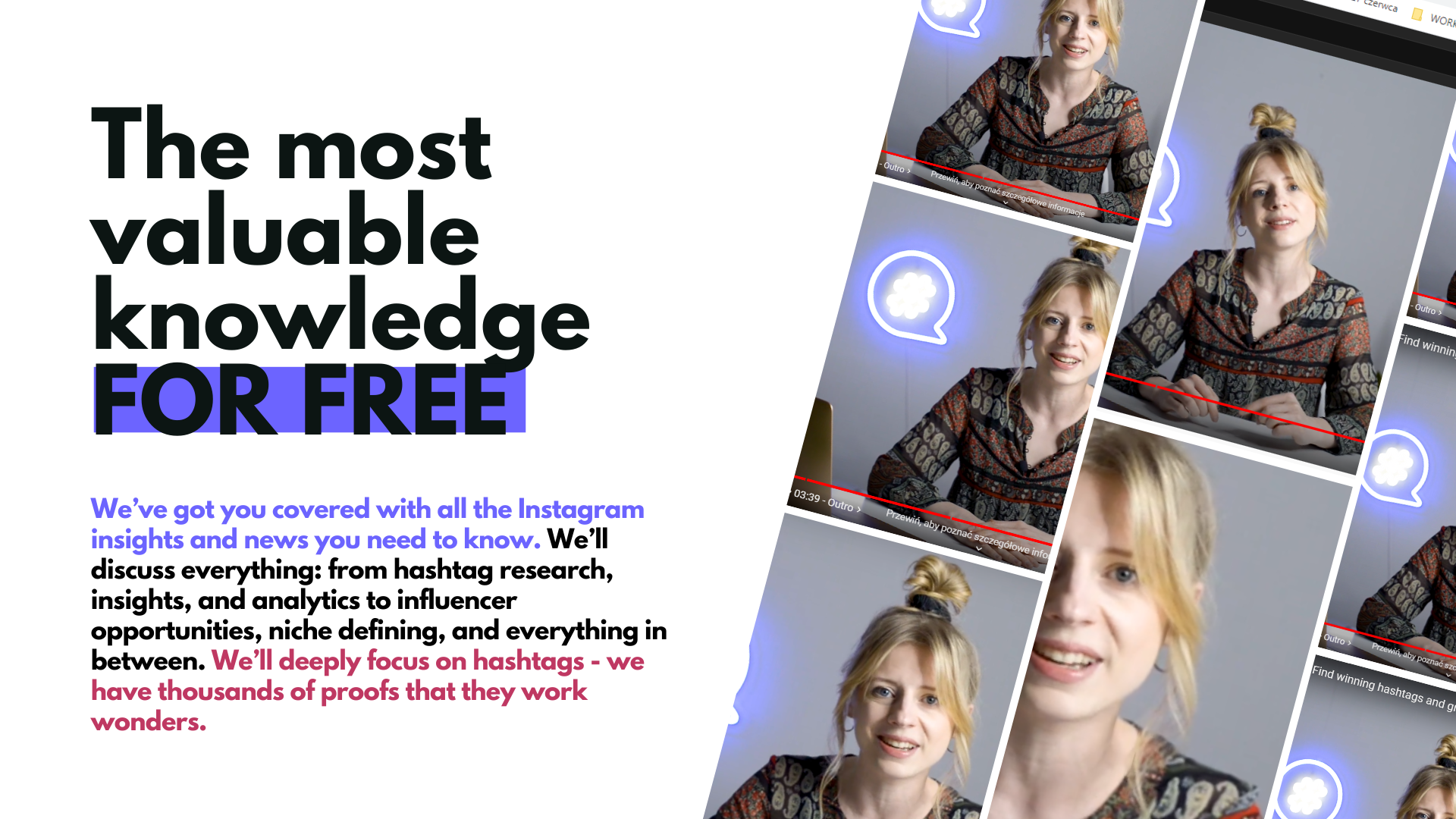 You'll

level up

your Instagram strategy
Strategy is one of the most mysterious words – at least, that's what our clients and you – our community – tell us at the beginning of our first conversations. You admit that you have no idea what it means, and you have a solid impression that marketing gurus repeat this word over and over again. But what the heck is that?
Believe us, many creatives and entrepreneurs tell us: that's a totally abstract word. Everyone has a particular way of understanding and a unique way of explaining it, but almost no one gets close to the core of the strategy. 
Let us explain: strategy is the act of defining a problem and solving it by facilitating the process. How? By using the resources available. Resources can be time, money, people, space, technologies, and TOOLS. Tools make a difference: that's why we'll discuss in detail how our IQ Hashtags Tool can quicken your Instagram growth. How to use it to drive the results surprisingly fast.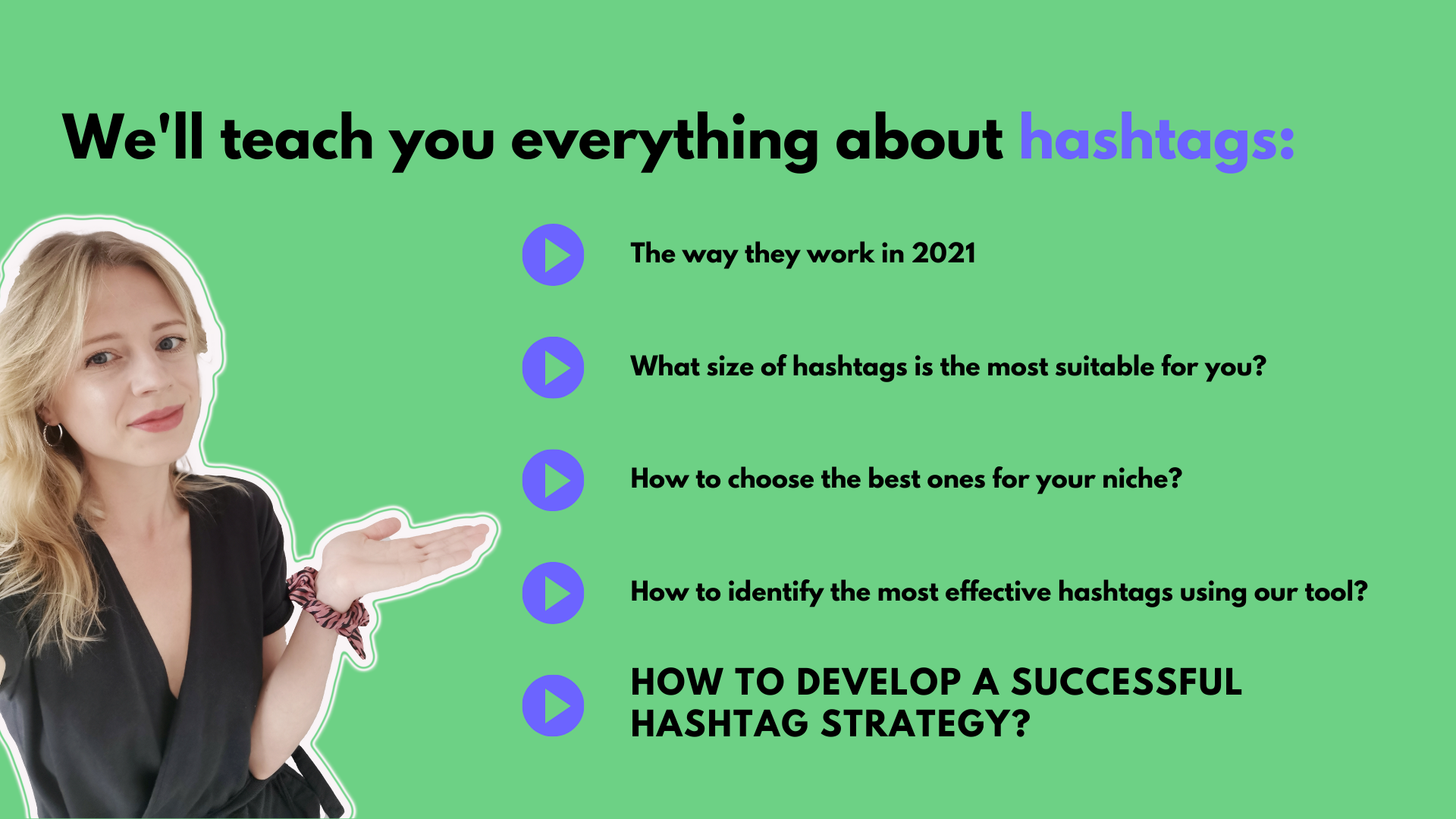 You'll also:
Learn how to look at every interaction you have with your followers and your target audience and determine what they need from you in that interaction.
Learn to conduct the proper hashtag research
Learn data analysis – it will change the way you look at content creation!
Learn how to treat your Instagram like a business (it indeed is!)
Recognize where you're losing opportunities to grow
Rethink your Instagram strategy to make it more conscious
Learn how to use our most intuitive tools to make your content creation process much easier 
Who's IQ Hashtags School for?
Businesses owners who are keen on to connect with their target audience
Anyone interested in content marketing who wants to avoid making costly mistakes

Anyone who wants to level up Instagram growth, see faster results, and believe that hashtags can do wonders!

Beginners and pros alike – our lessons include insights for every initiation level

Every IQ Hashtags User who wants to discover the full potential of our tool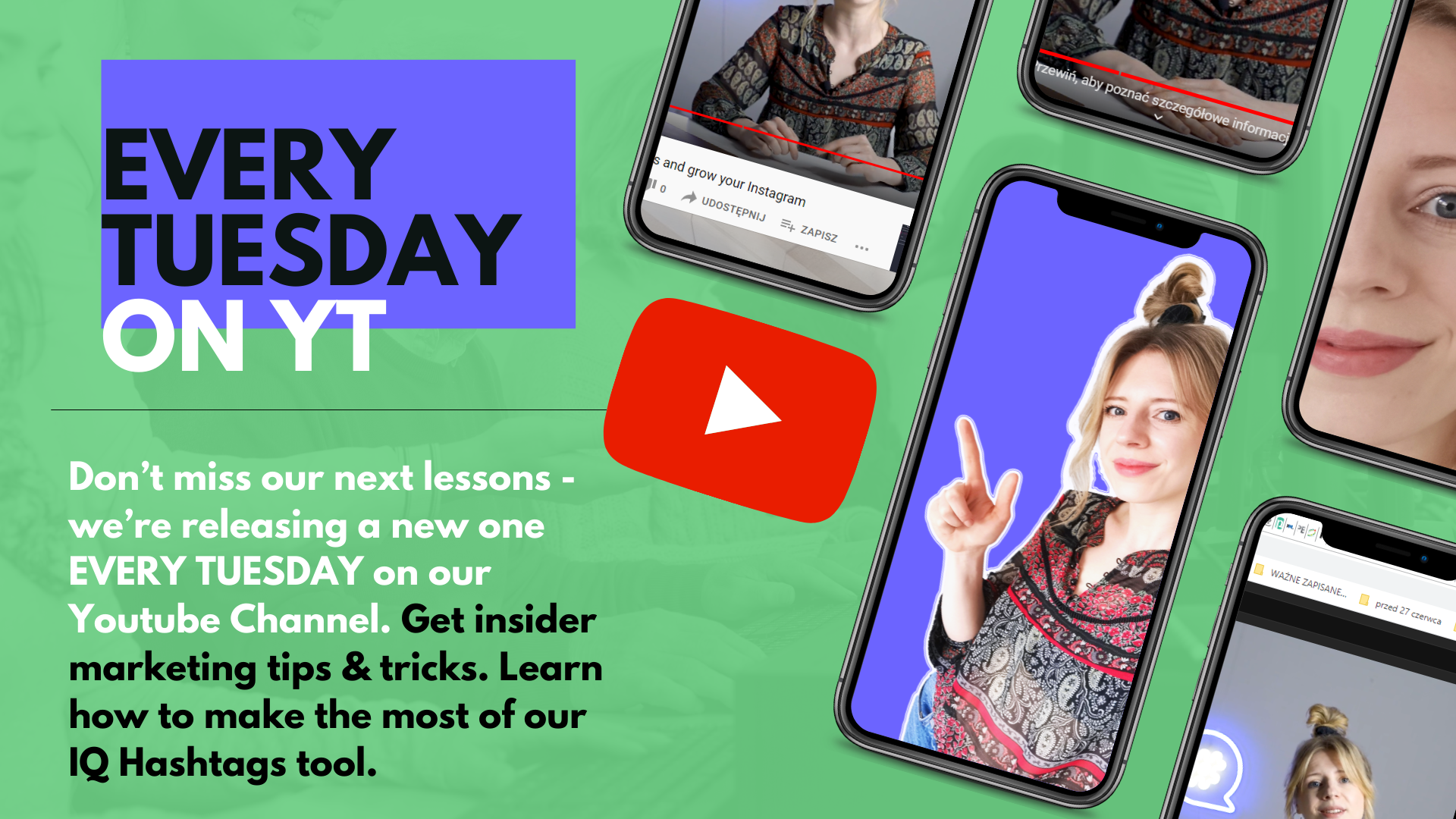 Click here to learn our best tips on how to approach your profile growth with mindfulness and good strategy. We'll teach you how to grow organically – with our IQ Hashtags tool and marketing knowledge, you'll become unstoppable. With a new lesson coming every Tuesday, you'll be armed with solutions to help your account grow – immediately! No fluff – only practical trainings. We'll introduce you to all the best practices to manage your Instagram account and its growth. 
PS: If you watch our lessons and you're loving it, it would mean a world to us if you left a comment or thumb-up!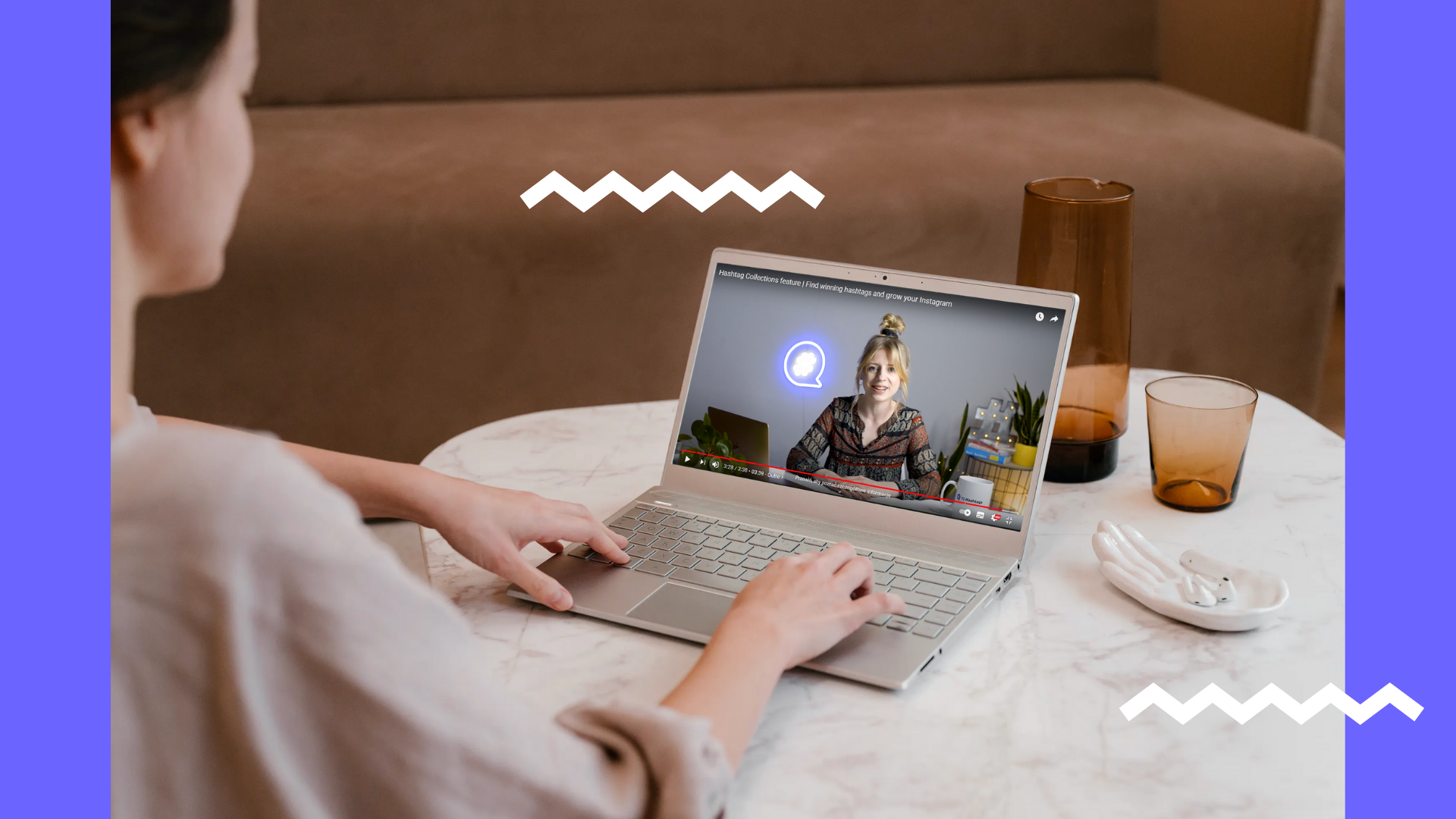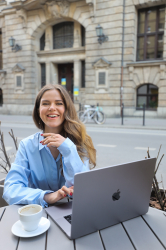 Latest posts by Kasia Pilch
(see all)