Christmas hashtags, New Year hashtags… Do you know what it means?! Christmas and New Year's Eve are coming. Or should we write #newyearseve? 
It's time to start prepping our Instagram content for this holiday season and all those white days filled with winter wonderland landscapes (if you're lucky, of course – if not, don't worry, half of our team probably won't see snow either). But before we do, and before you start the traditional seasonal hashtags hunt, we have one critical tip. Be careful with #gloves, #ice, and #skateboarding – these hashtags are banned! Using them in one of your posts can result in your account getting the infamous "shadowban" symptoms. So all kidding aside, because we don't want that, right?! 
Every year around the second half of December, Instagram feeds start filling up with #winterwonderland and #christmasiscoming posts and videos. You're probably witnessing that right now! Do you want to join with your festive reels and creative winter holidays posts? That's a perfect idea. Let's go!
Decide how you want to address this winter season in your Instagram strategy and pick the best festive and winter-related hashtags to boost the reach of your content. Not sure where to start? Good. We mean… We've prepared EVERYTHING you should know! Better yet! We have created a free Instagram handbook with a HUGE bundle of festive and Christmas season-related hashtags to help all of you: influencers, creators, business owners, and solopreneurs get the most out of your upcoming posts by using the most effective hashtags there are for this time of the year. Our Instagram hashtags directory features over 400 of the best festive and winter-related Instagram hashtags for you to use for maximum reach and highest exposure.
Christmas Hashtags For Your Content: Along with New Year's Eve Hashtags
We've done in-depth hashtag research, so you don't have to! Come and get it (as Selena Gomez sings in one of her old songs *don't judge us, it's our guilty pleasure SOMETIMES*)
If you're an Instagram enthusiast, aspiring influencer, or ambitious business owner looking to up your hashtag game, click here to skip straight to our list of over 400 festive and winter-related hashtags for your posts. Simply download it, keep it on your phone for reference, and paste your desired hashtags whenever you need them!
Curious about what's included in our festive hashtags handbook? Let's take a look!
CATEGORIES INCLUDED IN OUR FESTIVE AND WINTER-RELATED HASHTAGS INSTAGRAM HANDBOOK:
Winter holiday season

Christmas

New Years
Hashtags for Winter Holidays and Christmas
Safe Christmas season, New Year's Eve, and winter time-related hashtags – yass, most effective hashtags for #christmasperiod and #newyearseve to grow YOUR Instagram
At the time our wintertime hashtags handbook was created, every hashtag we have included was 101% SAFE. Meaning, none of the hashtags we picked are currently banned on Instagram. And if you're extra careful, you can always double-check, just to verify if nothing has changed (sometimes banned hashtags change in a blink of an eye) and head over to IQ Hashtags Banned Hashtags checker (that's always a good idea). 
To wrap-up!
There you have it – the most effective hashtags you can use to amp up your festive and wintertime Instagram posts. Track your stats to make sure you reach the target audience you're going after, and – that's for extra points – don't forget to measure your hashtag performance (you can use IQ Hashtags to do it). Good luck!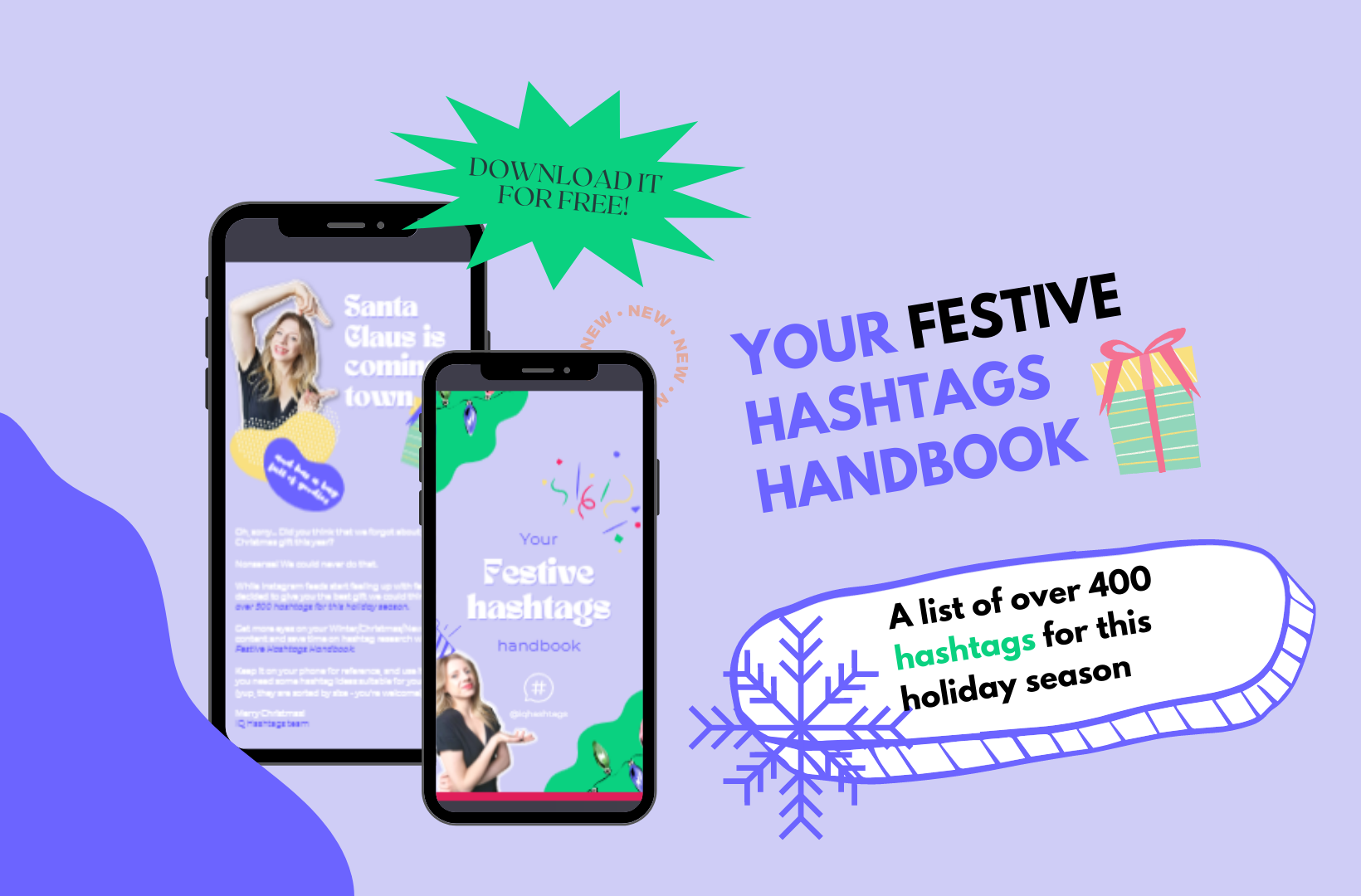 FREE Festive Hashtags Handbook
While Instagram feeds start feeling up with festivities we've
decided to give you the best gift we could think of - a list of
over 300 hashtags for this holiday season
(yup, they are sorted by size - you're welcome!)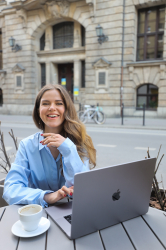 Latest posts by Kasia Pilch
(see all)