Social media growth is still possible. Understanding and analyzing your hashtag performance can really revolutionize your profile's growth. Keep reading, I'm breaking it down below! 
A commonly accepted interpretation of irrationality is repeating an action numerous times while anticipating a totally different outcome. My definition of Instagram marketing insanity?
Creating content, spending hours polishing Reels and carousels, and then just throwing it all out there, pasting some hashtags, and hoping for good results… And then repeating this whole process. AD INFINITUM.
How to break this unprofitable cycle?
You definitely should periodically be taking a critical look at your content strategy, along with your hashtag strategy, to understand what exactly is working and what ISN'T.  YES – even when it means you have less time to create and post new content.
Social Media Growth in 2024. Do You Really Need to Track Stats? Why Tracking Your Instagram Metrics Matters So Much
As you probably already know, I'm a huge fan of tracking key metrics (and no, by key, I don't mean likes and followers). Having reliable data to work with provides you with priceless feedback on what you should do next.
I see it that way: thanks to tracking my hashtag performance and other key metrics, I can always keep what works and focus on improving WHAT DOESN'T.
Not all the hashtags you choose are the right fit. It depends on so many factors! But when you're monitoring your hashtag performance, you're aware of which hashtags helped you gain extra visibility and which ones made it to a top 9 position for a given hashtag. Which ones have ranked higher than others, and which ones made it to the top, along with the feedback when it happened.
That's why the Instagram metrics you should measure absolutely include hashtag performance. Tracking your hashtag performance allows you to analyze which hashtags give you the most significant visibility boost and spot SPECIFIC PATTERNS.
How to Track Your Hashtag Performance
Assuming you already have an IQ Hashtags account, you can quickly identify your best-performing hashtags without having to tap through all the posts one-by-one and, most importantly: without guessing which ones could be worth their weight in gold for your growth.
My advice? Identify them today. Monitor if the hashtags you choose rank high and reach the top 9 positions.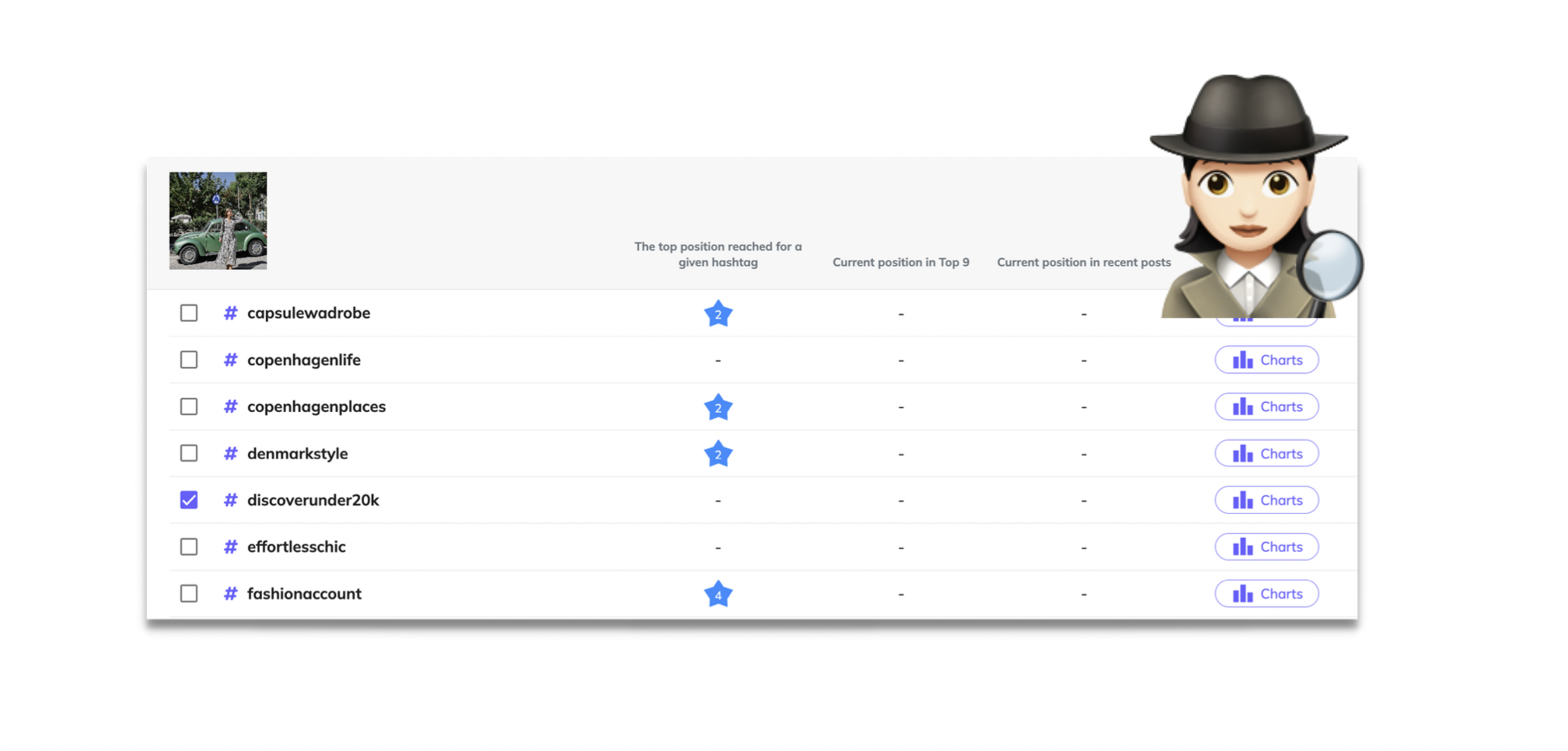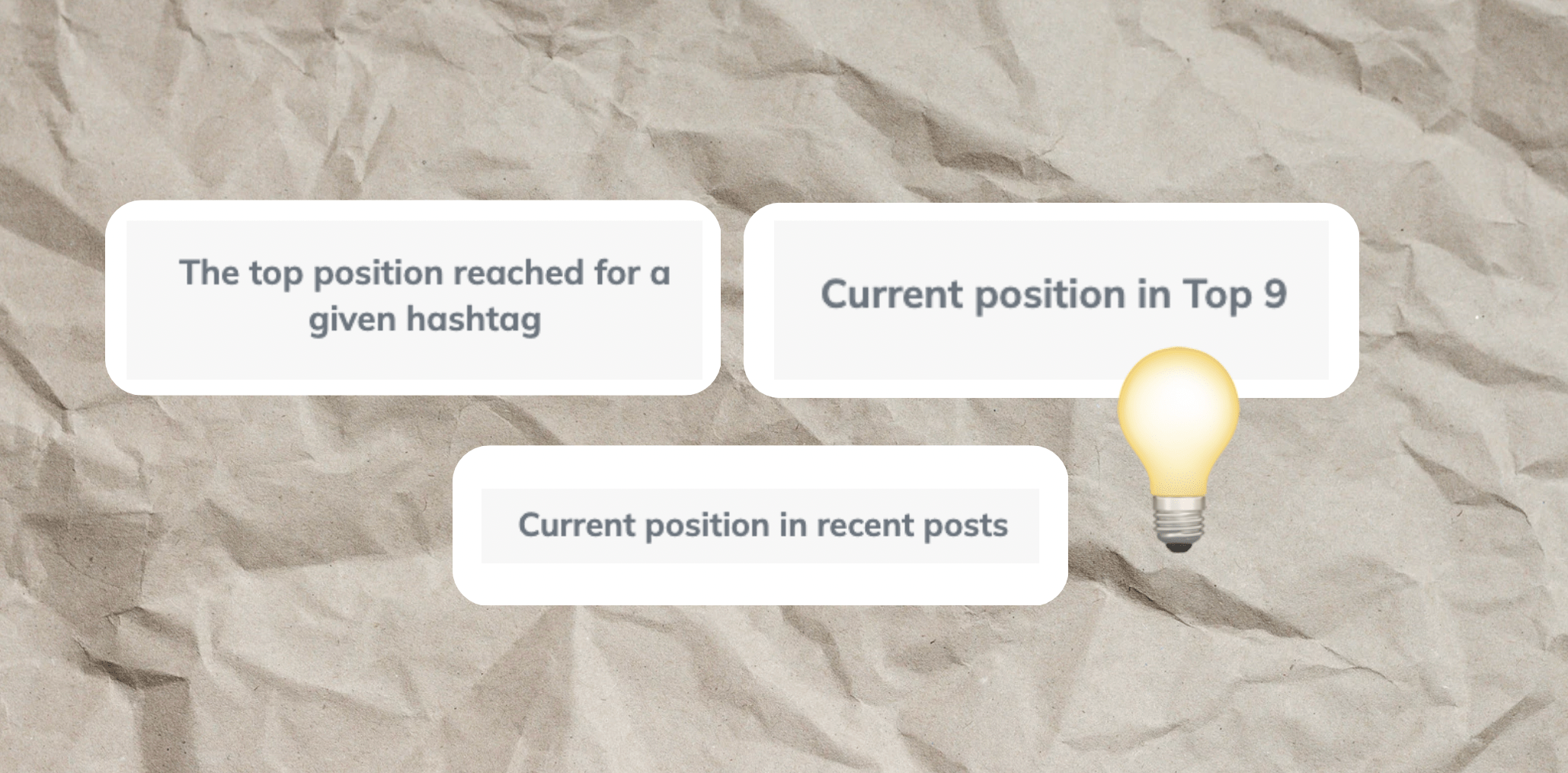 To Wrap-Up!
I think it really helps to think of tracking your Instagram analytics as checking your effects after each experiment (not only with hashtags, but also with new caption style, new carousel format, and the list goes on and on), and look for something that you can improve on with each check, with each try. Tracking your hashtag performance helps to identify market's needs and find the best size of hashtags for your profile. IQ hashtags give you a powerful tool to make data-driven decisions about your hashtag preferences to skyrocket your Instagram growth – it really is a thing!
What do you think? When was the last time you reported on your hashtag strategy efforts? Do you plan to start tracking your hashtag performance on a more regular basis? As always, don't hesitate to share your thoughts in the comments below!