Let'd discuss the importance of Instagram hashtag tracker!
Hashtags – the essential factor of long term Instagram-marketing strategy. You definitely should pay attention to them right now! In fact, hashtags still pull a lot (probably way more than you think) of weight on the playground when it comes to helping you attract new audiences. 
Hashtag research is essential if you do any kind of content marketing, or if you want to attract and reach your ideal audience (aka your target audience). A good hashtag strategy starts with hashtag research – I'm sure you already know it (or at least have heard about it). At the end of the day, if you're not doing hashtag research and picking hashtags that make sense for your content, you're probably wasting your time. Harsh truth, I know. It's no wonder most creators use hashtags as a MAJOR way to broaden the content visibility and reach new potential followers. 

How to Track Your Instagram Hashtag Performance? Are the Hashtags You Choose Working For You? Check it with Hashtag Tracker
To dive into your choices' efficiency, you need to know the results your hashtags bring you.
Are you choosing the right ones? Are they relevant?
To answer these questions, we need to focus on hashtag performance. IQ Hashtags (the all-in-one Instagram tool) provides you a feature thanks to which you can check which hashtags have performed best and have provided the most significant reach for your posts (so you can have many "eureka moments"). 
A hashtag giving you extensive reach means more likes and new followers – that's why you need to know which ones have the potential to become such traffic providers for your posts!
With easy-to-use Hashtag Performance Tracker, you can analyze the connection between the time of your post, engagement, and hashtag reach. These detailed data will bring you beneficial insights into your content visibility. Just like this:

Your Post's Position in the Top 9 Section
To grow your Instagram account, you need to attract new eyes and new engaged followers. The Hashtag Performance feature gives you access to information on whether the hashtags you used helped you win a position in the top 9 for each particular hashtag. It keeps you informed about the top position reached for a given hashtag (when you have already reached the top 9 section). What is beneficial as well – you can view your current position in recent posts for the specific, given hashtag (you can check each one of them).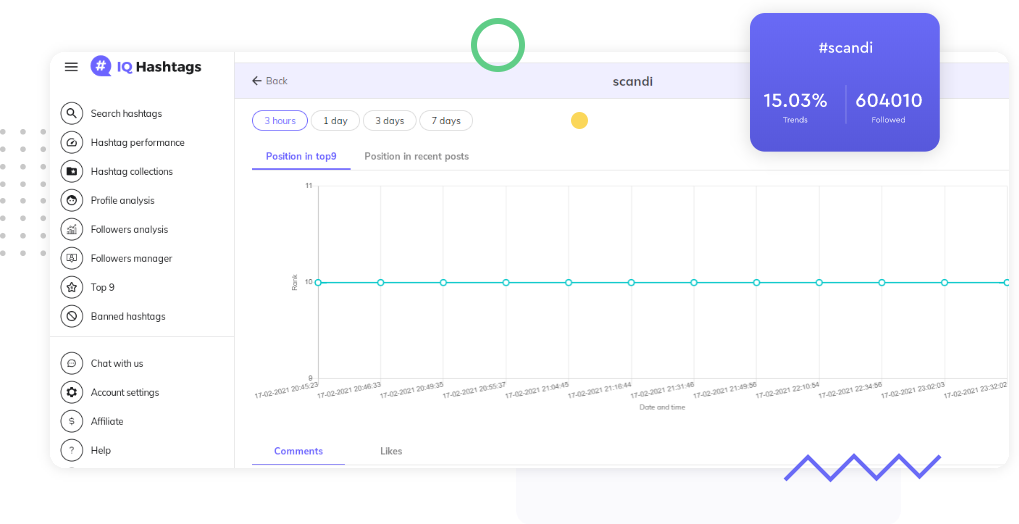 This option gives you a lot of feedback on your hashtags selection, and you can draw valuable, strategic conclusions from the analysis. It will help you develop and implement an arsenal of the most effective, best-performing hashtag strategies.
Time Will Tell – How Your Post's Visibility Changes in Time? 
Actually, the diagrams will tell you best. We provide you with a scrutiny of the way your posts' visibility (in the top 9 sections) and your posts' engagement is forming within the first 3 hours, one day from the publication, 3 and 7 days. It means you're armed with an extensive analysis of the performance of your hashtags.
The result? You can fully understand your post's effectiveness and uncover key findings about your results in the top9 section for each used hashtag.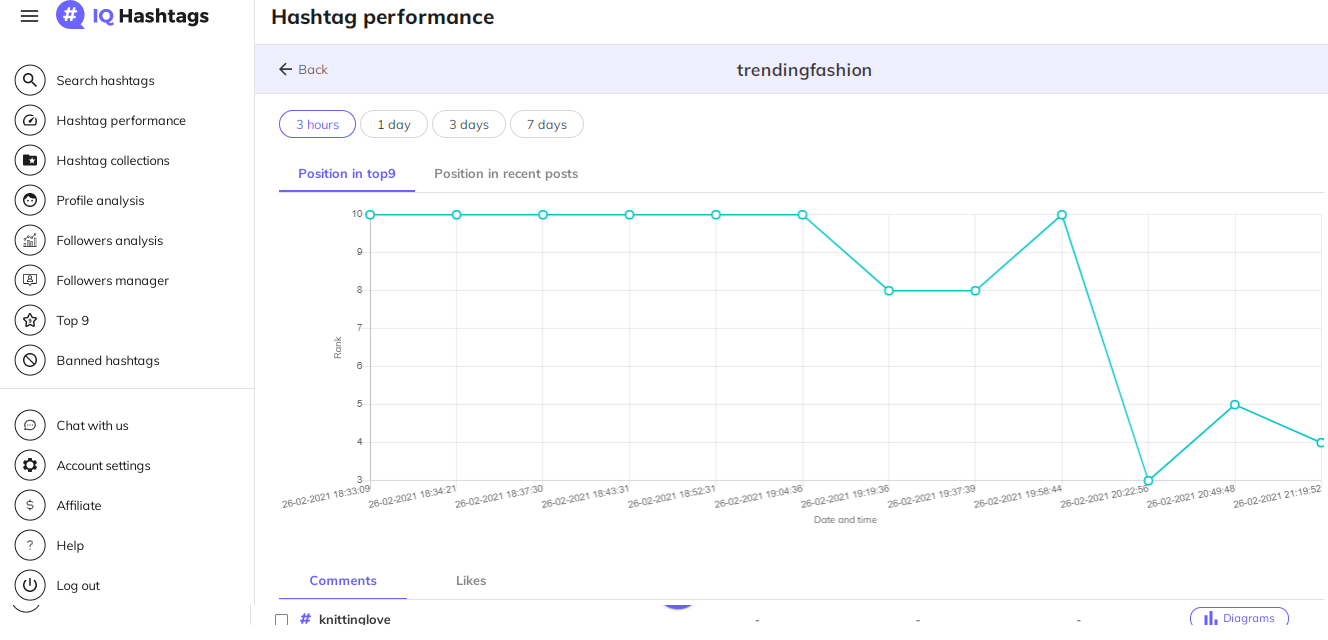 From my perspective: Hashtag Performance is such a powerful feature for business owners and individual creators. If you do any kind of content marketing on Instagram, you'll immensely benefit from the Hashtag Performance Analysis – it will take your content marketing strategy to the next level. Take my word for it.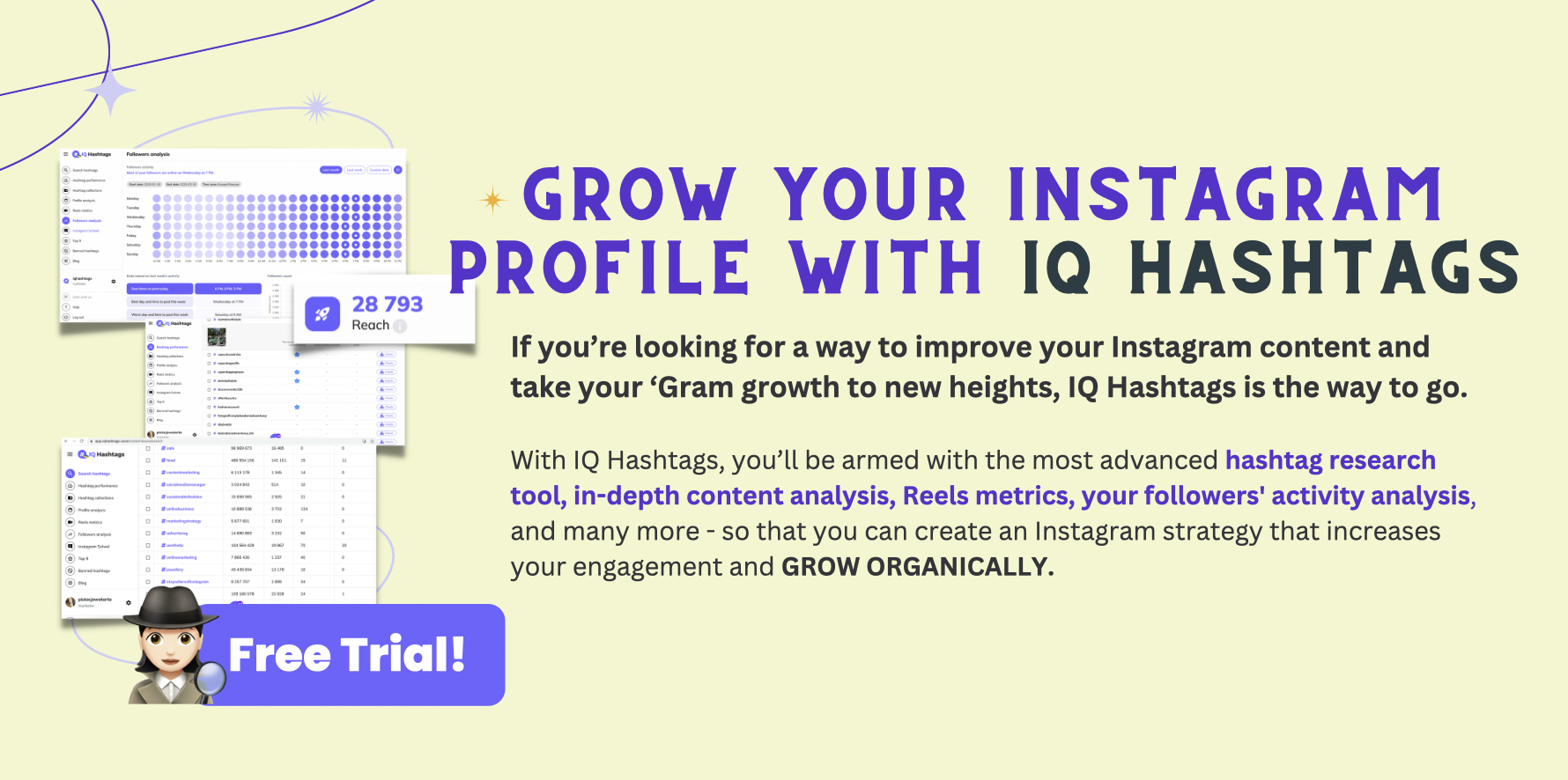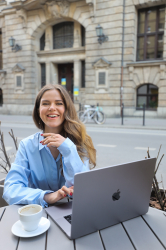 Latest posts by Kasia Pilch
(see all)