Instagram is nothing without its sounds, amusing audios, and catchy songs. Using them is a great way to get your Reels noticed and gain the discoverability they deserve.
Are you looking for some catchy beats and viral audios to promote your brand and your content? Luckily, our Kate's got a list of what's trending right now! These trending audios are guaranteed to get you more views. By creating a Reel around these audios, you can target specific audiences and increase your profile awareness. How cool is that?
Why does using trending audios still matter so much?
Instagram Reels Section is no longer a one-trick pony. It's expanded itself past the simple content creation and sharing of funny videos and into the realm of being a comprehensive platform for music discovery. Yup, you've heard it right. Music and sounds are now Instagram's lifeblood, and the 'Gram's algorithm knows it too.
Fun fact: Just because a particular audio is trending right now doesn't mean that the artist or music band has just recently released it. Although recency can also be a contributing factor, very often the most trending audios to use are set by pop culture – movies, tv series, influencers, and challenges.
The Best Instagram Songs To Use In 2023 (Updated!) 🔥
Kate's done a broad research for you (as you already know – her guilty pleasure is scrolling past 102929292 of Reels every week).
These trending tracks have the potential to go viral for different reasons, including catchy dance challenges, memes, and unique beats. I bet you'll want to listen to some of them on loop. Let's look closely at the 30 best Instagram songs to use for your Reels right now!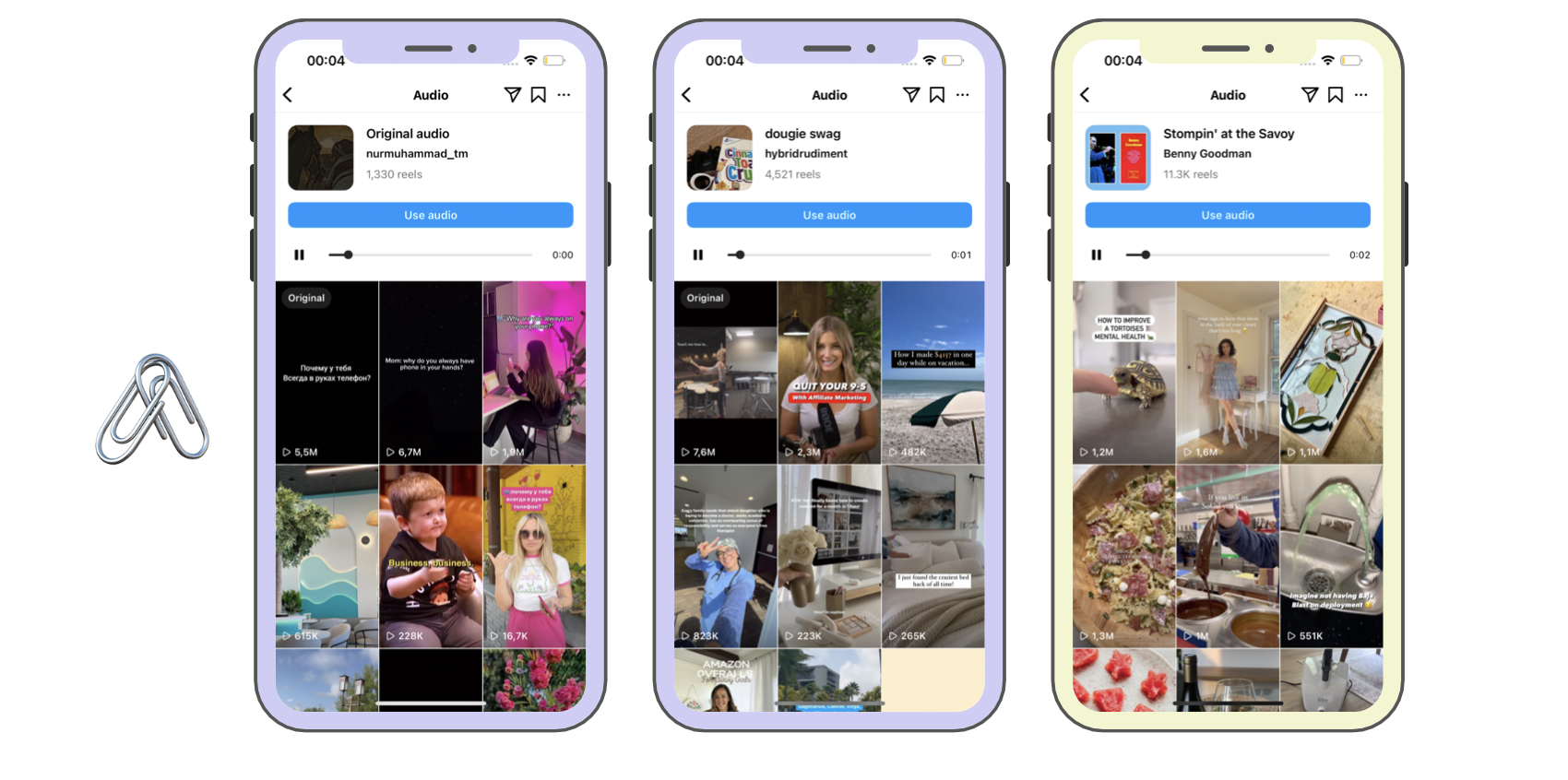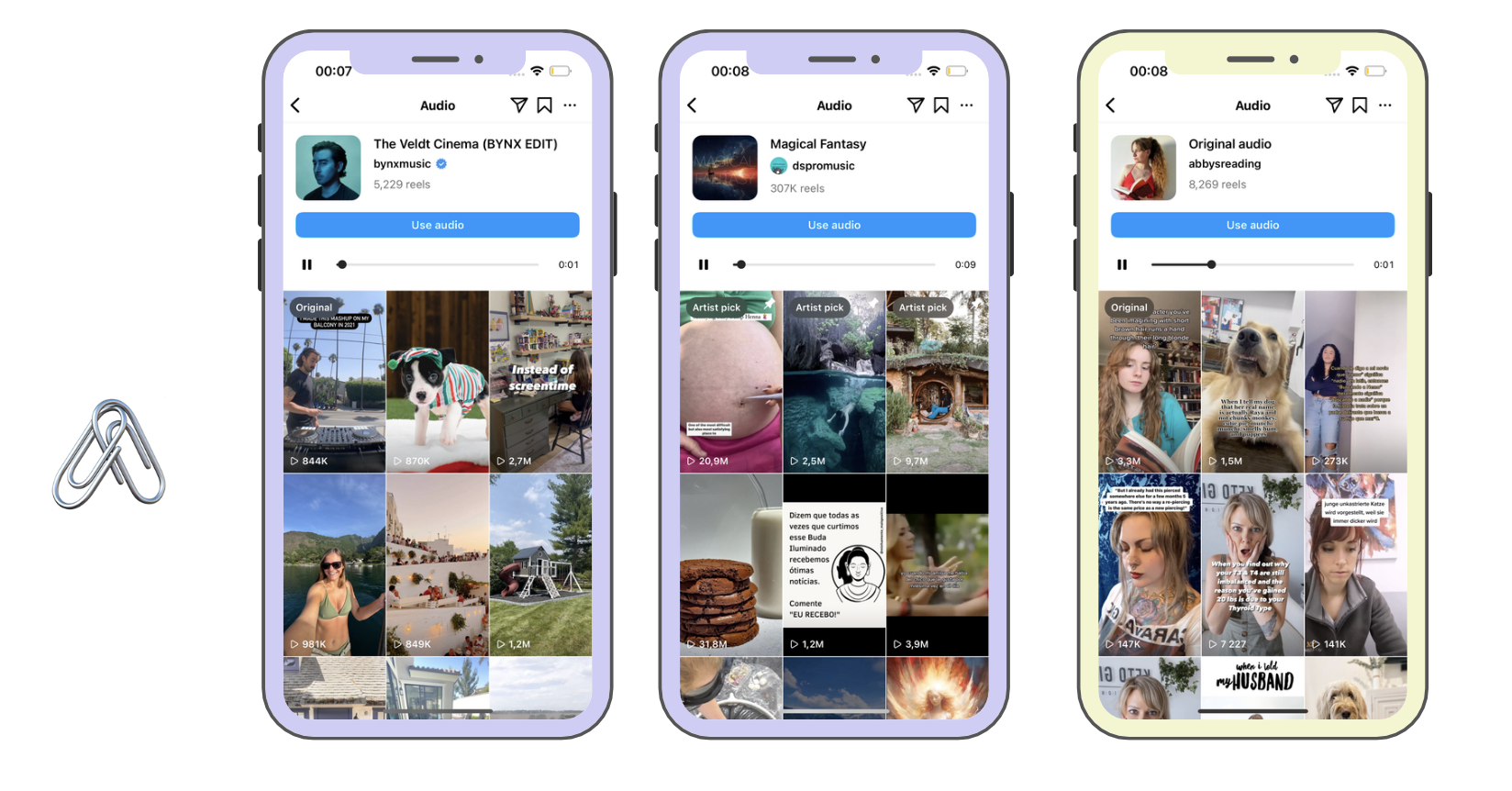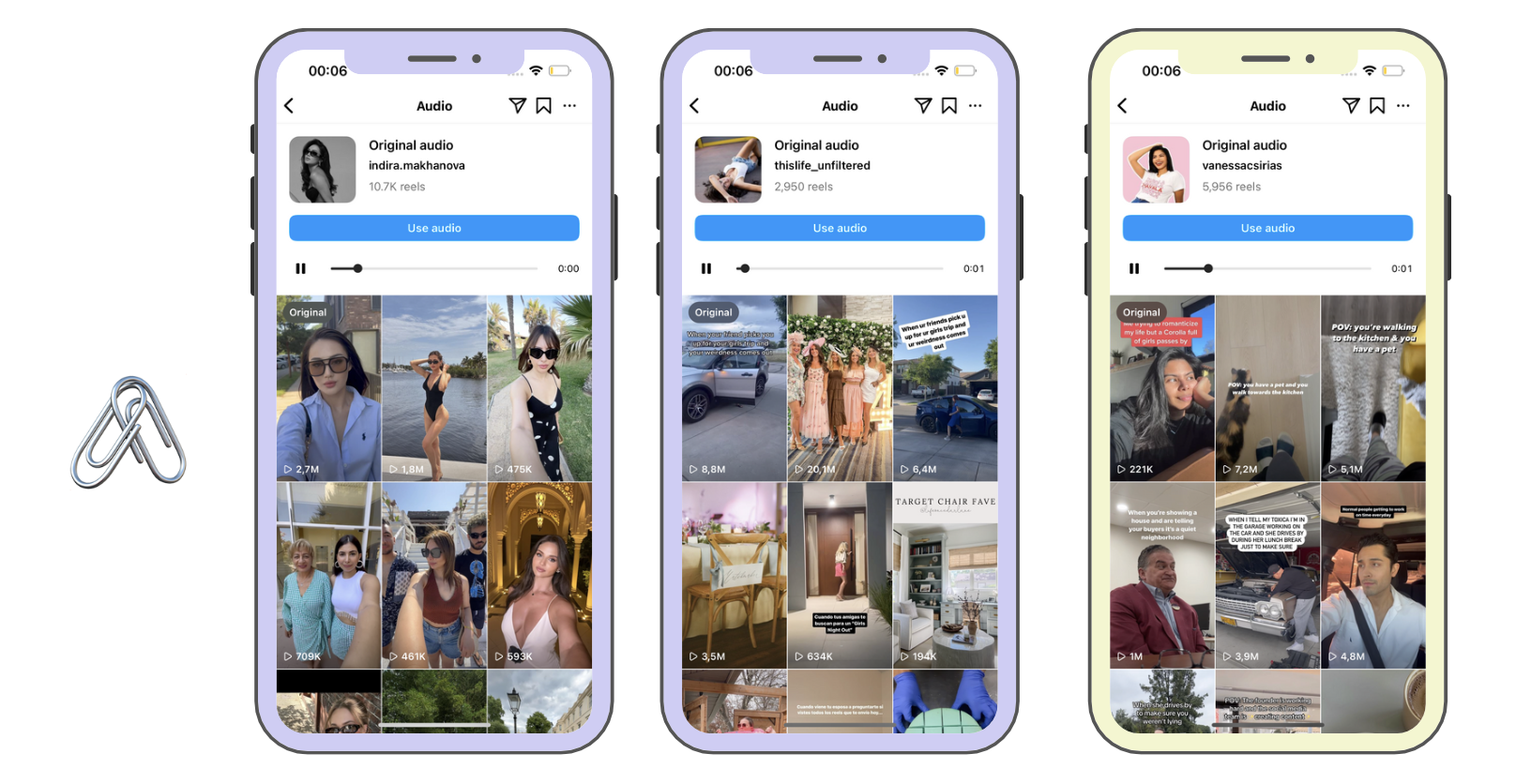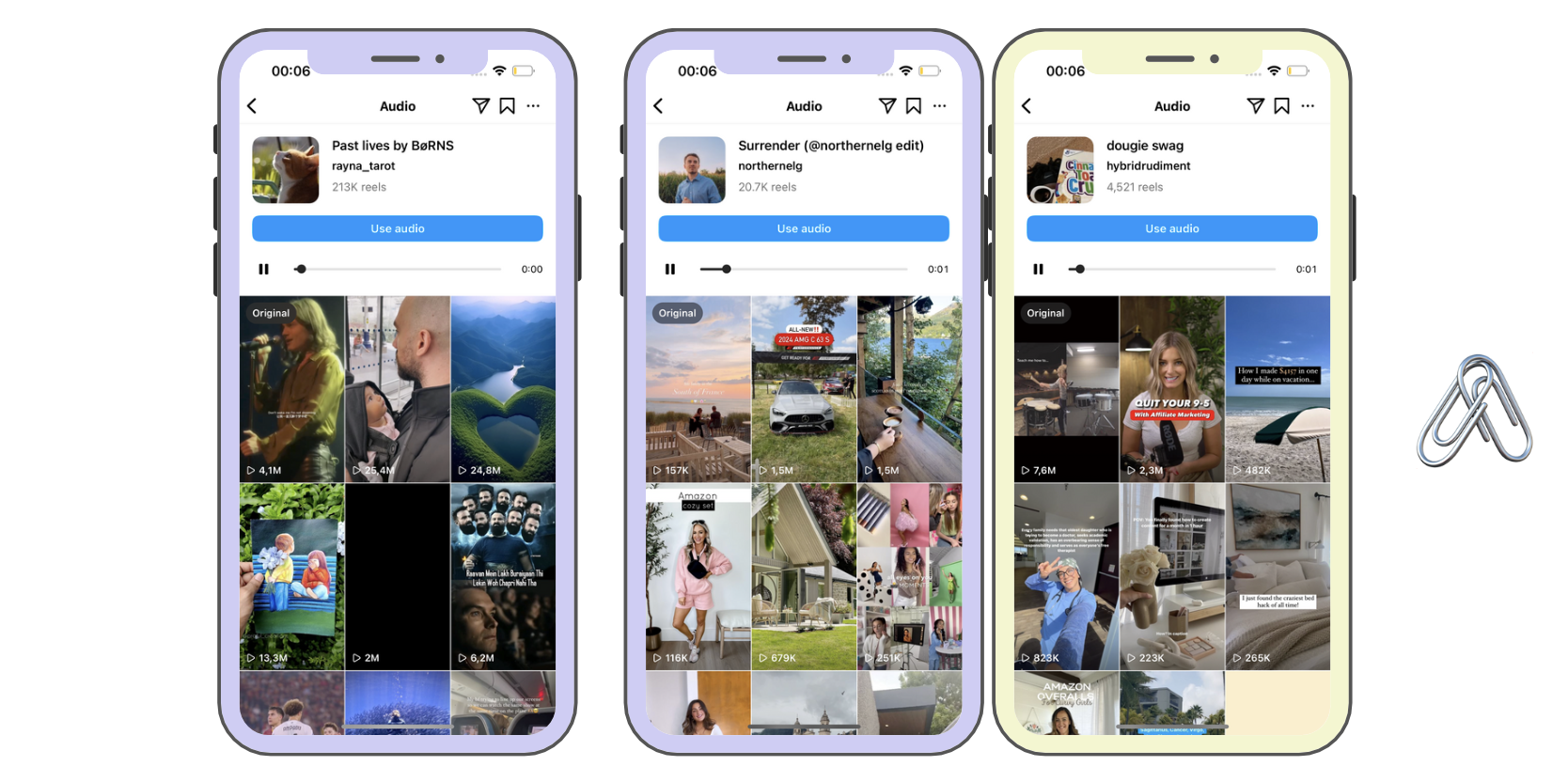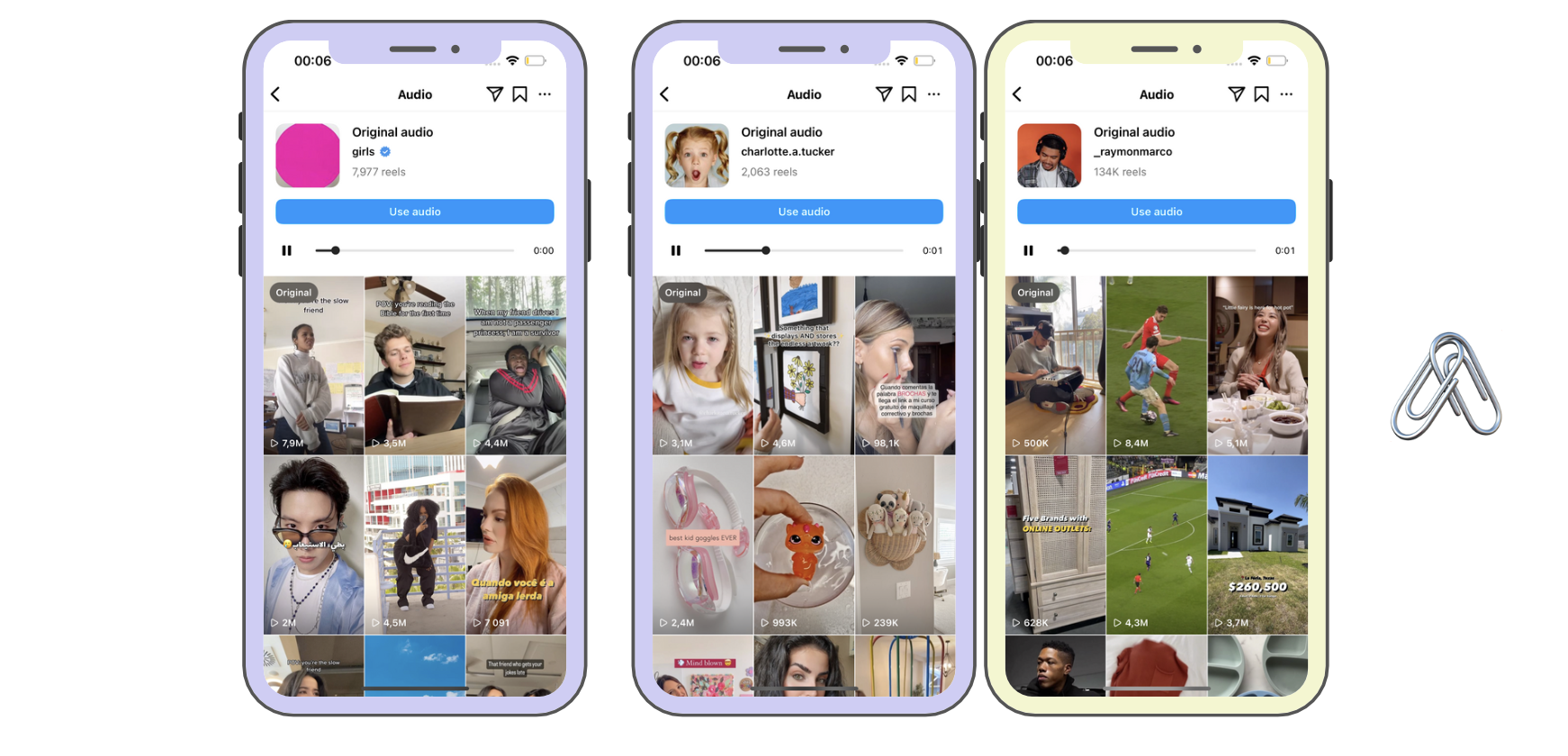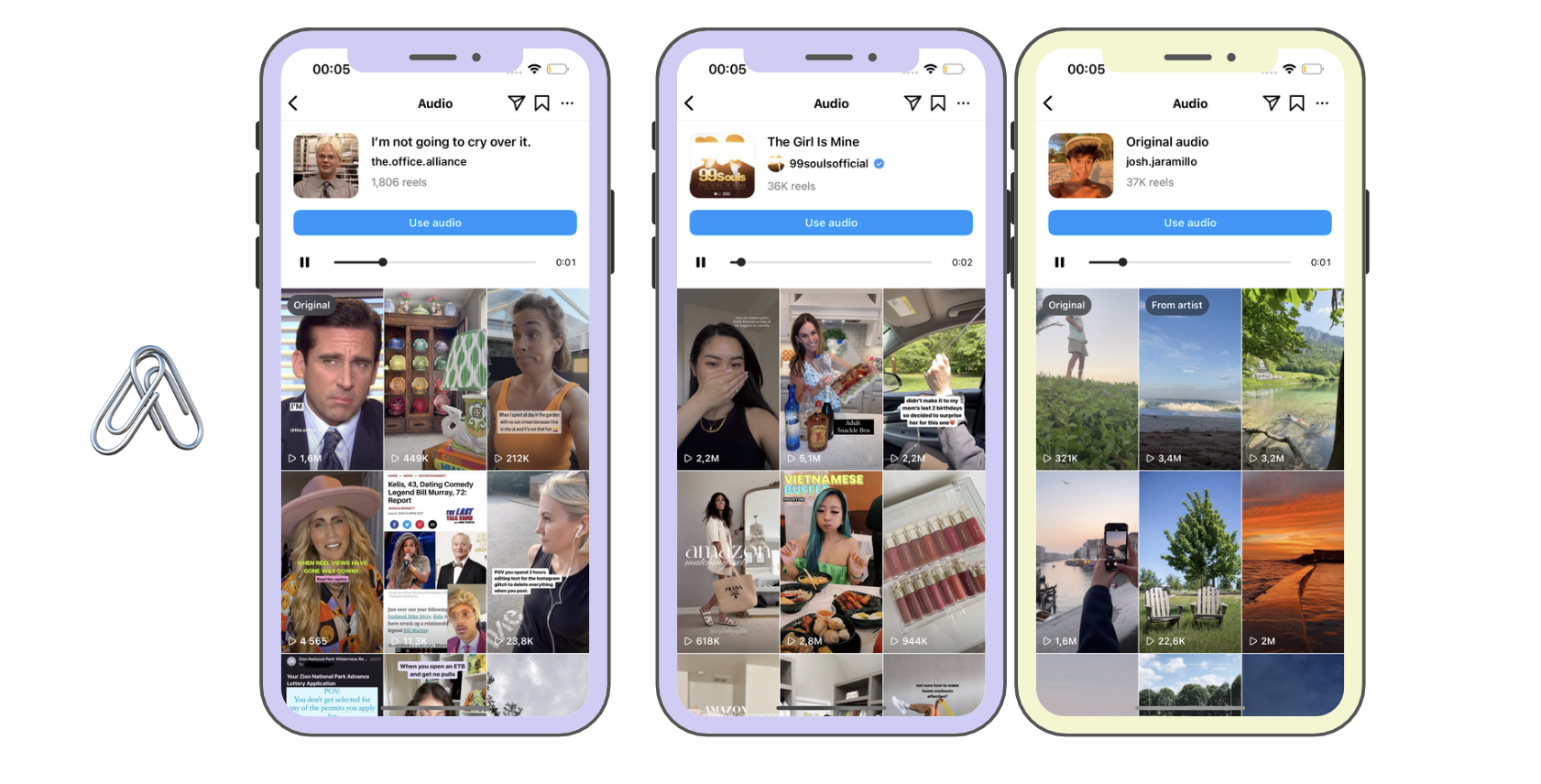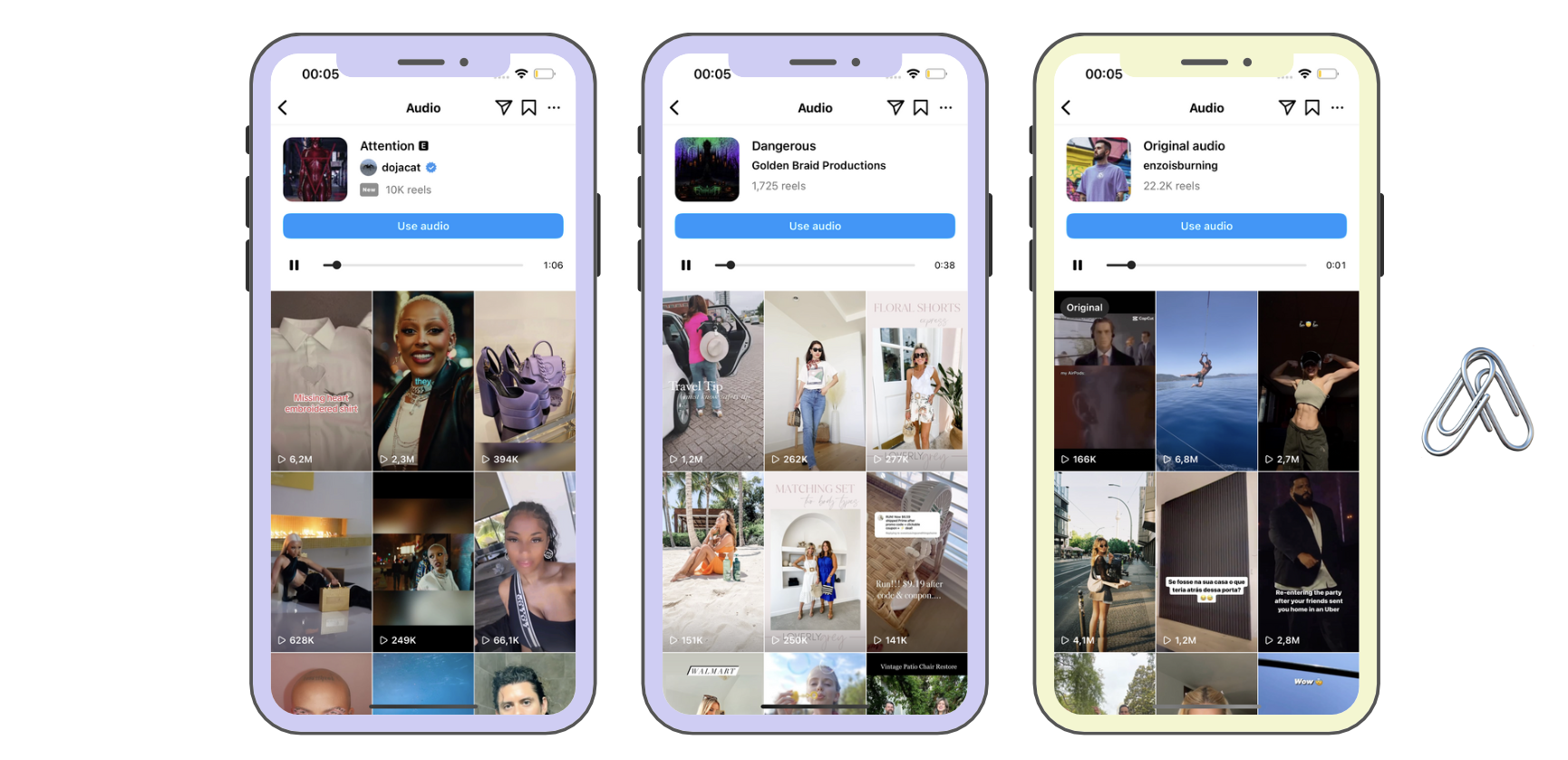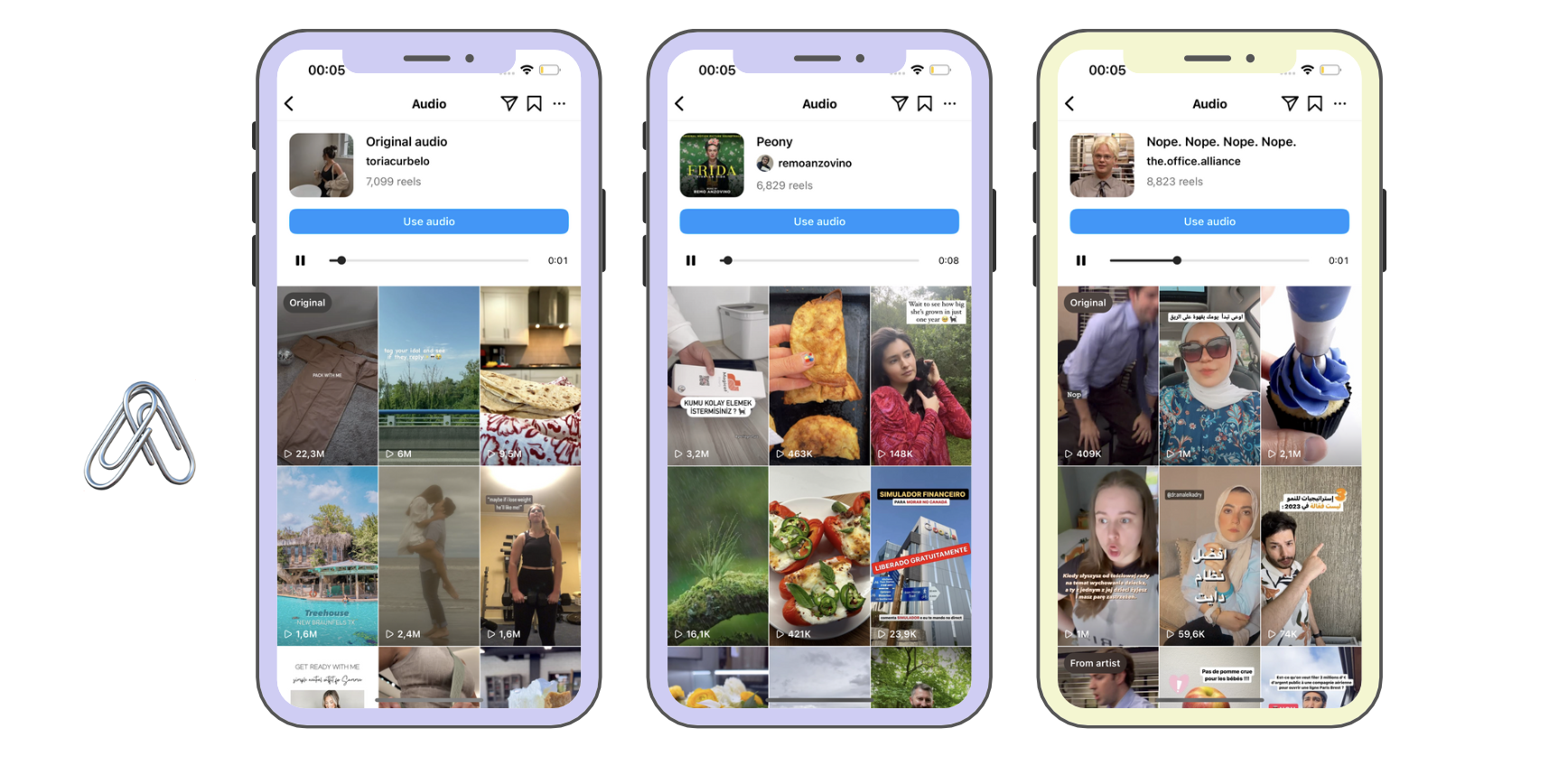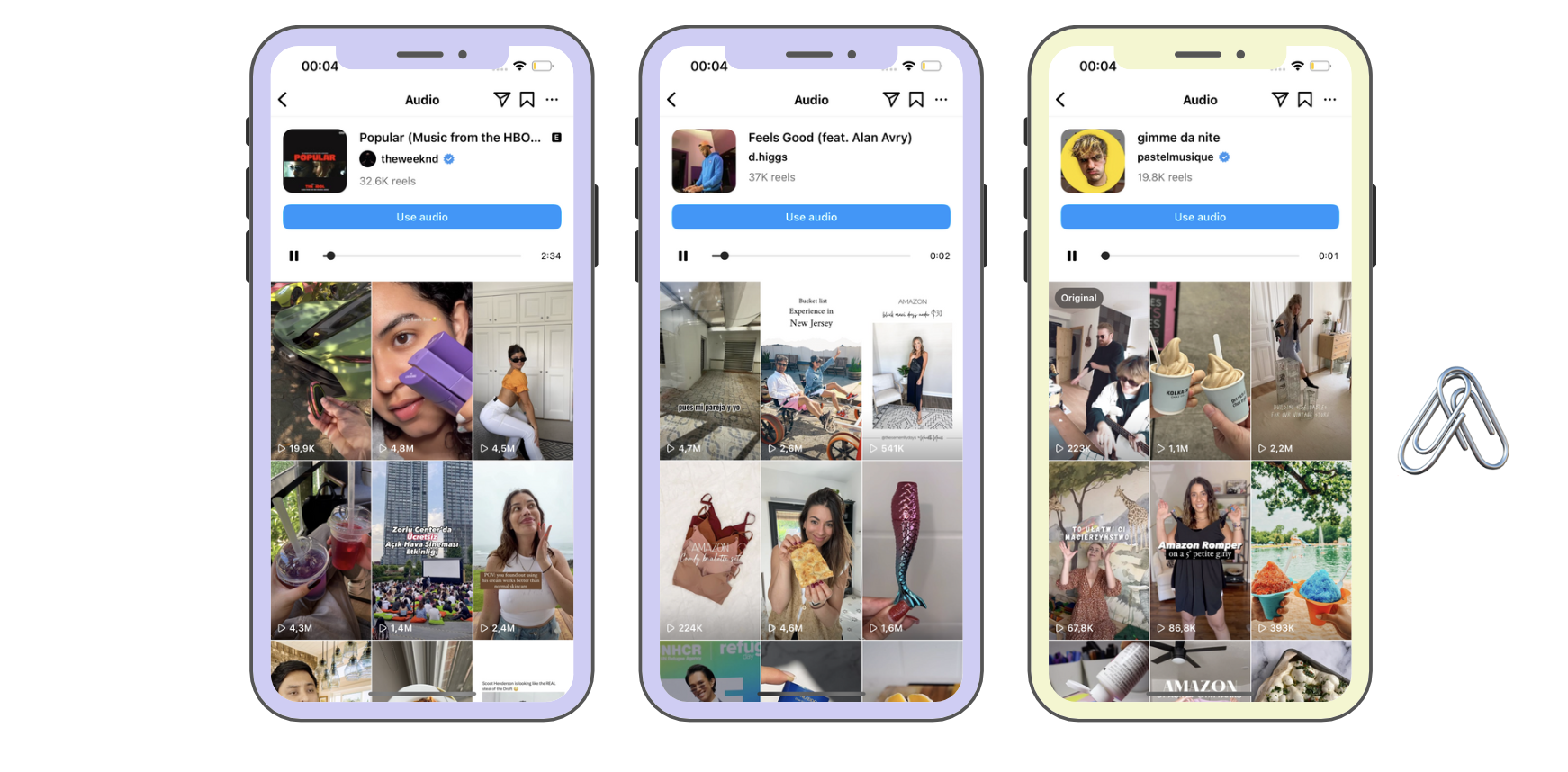 30 Popular Instagram Songs To Use For Your Next Reels
Using one or more of these amazing audios listed below is a smart way to get views for your Reels. Trending and popular beats on Instagram are constantly changing, so make sure you return to this article every so often to check what new audios have made a list.
And hey! Are there any audios or new songs you think should have made the list? Let us know, and of course, we'll think about including them here, so others can enjoy them too!