If you're a passionate content creator or manage a business, you're likely well aware of the immense potential that social media platforms, such as Instagram, hold in expanding your online presence. However, what might elude your knowledge is the diverse array of highly advantageous Instagram tools designed to streamline and expedite various processes related to Instagram, encompassing content creation and beyond.
The intricacies of managing an Instagram profile, especially if you're handling multiple accounts as a social media manager, can be both time-consuming and exasperating, particularly for those with ambitious objectives. Despite the challenges, the investment is justified as Instagram continues to be undervalued, possessing the capability to substantially boost your growth trajectory. When harnessed correctly, Instagram serves as a powerful tool for fostering engagement and channeling traffic towards your store, website, or offerings.
In this context, let's delve into an exploration of some of the most effective Instagram tools currently available! These tools not only serve to economize your time and effort but also harbor the potential to contribute to autonomous growth. Among this arsenal of trusted Instagram tools are those that enhance your Instagram marketing strategy, facilitate seamless content creation, assist in identifying optimal hashtags and keywords, foster follower growth, and elevate the quality of your captions. In our comprehensive analysis, we'll spotlight not only the official Instagram partners and widely recommended apps but also unveil the clandestine tools that certain successful creators prefer to guard rather than share openly with the world.
Let's Discuss Top Instagram Tools You Need in 2024
What's the best Instagram tool out there? It's a widespread experience to invest considerable hours, and sometimes entire days, engaging in repetitive tasks, tackling specific elements of the content creation process, or grappling with the challenge of generating fresh, innovative ideas. Fortunately, there exist intelligent tools that can significantly enhance your productivity as an Instagram user.
If you find yourself constrained by time in your Instagram marketing endeavors or constantly yearn for more dedicated moments to elevate your content creation, you're not alone in facing this dilemma. The encouraging news is that there are sophisticated tools designed to act as companions in your brainstorming sessions and collaborative partners in your Instagram marketing ventures. Embrace the assurance that the entire Instagram experience can evolve into a more gratifying endeavor with the integration of the right Instagram automation tools and a strategic approach to repurposing your content. In the ensuing discussion, we will delve into the specific tools essential for your triumph on Instagram.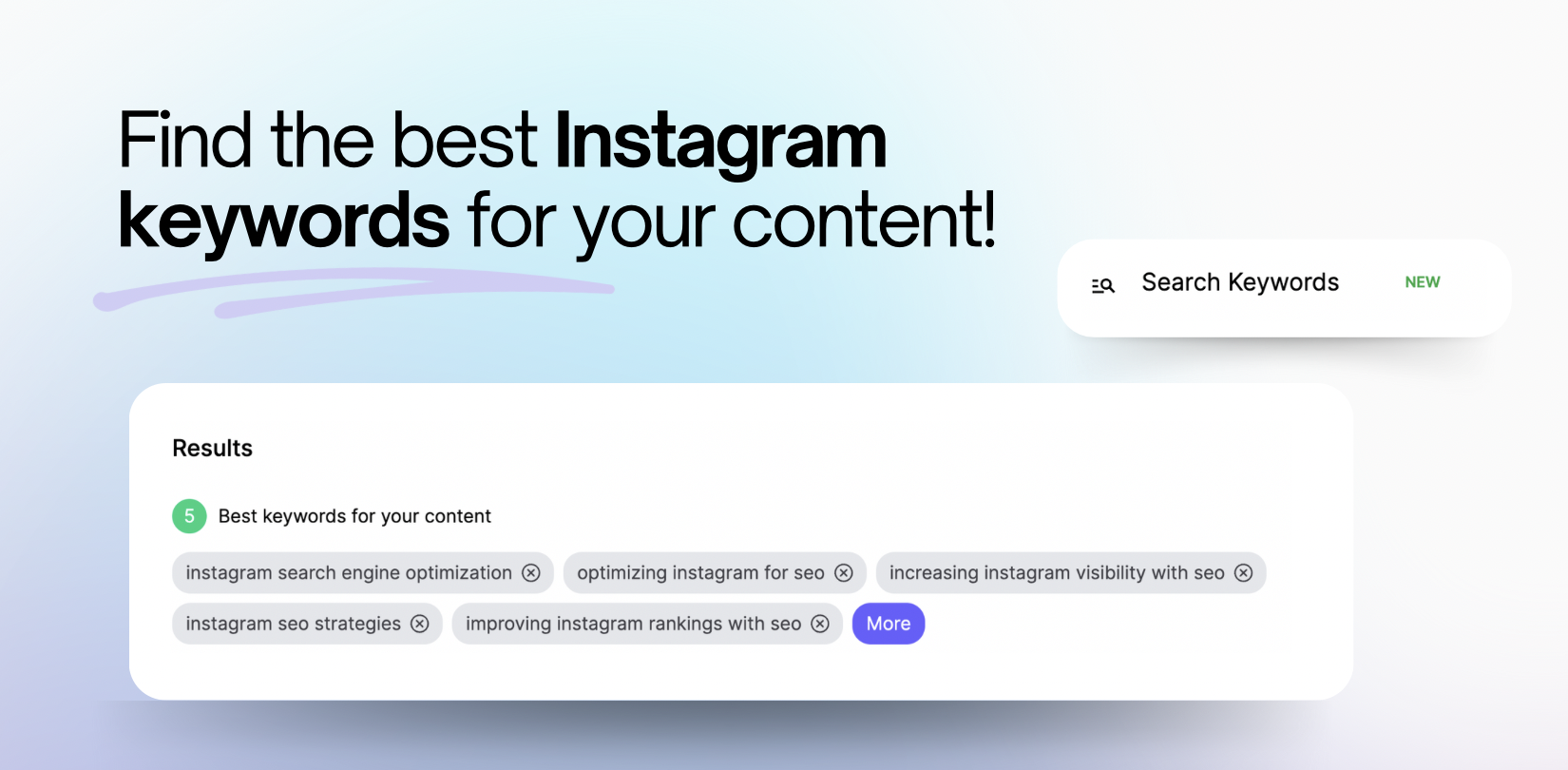 Agorapulse
Agorapulse stands out as a sophisticated social media management software designed to empower users with a comprehensive suite of features. This encompassing tool provides functionalities such as social media publishing, monitoring, and reporting, positioning itself as a multifaceted solution for managing various aspects of social media engagement.
Counting among its clientele some significant players in the industry, including notable names like Dove, Decathlon, and Ogilvy, Agorapulse has established itself as a go-to platform for substantial enterprises. However, it caters to a diverse user base, ensuring inclusivity by offering plans that are not exclusively tailored for major corporations but also accommodate individuals seeking effective solutions without breaking the bank on Instagram tools. Rest assured, Agorapulse aligns its offerings with the needs and budget constraints of both prominent brands and individuals seeking to optimize their social media presence.
Free trial: Yes
Price: Free Plan, Pro Plans starting from 49 euro/month
Why do we recommend Agorapulse?
You can track all the metrics that matter the most – not only your Instagram metrics, but you can also track your results on other social media platforms

You can easily find out what people are saying about your personal brand – and you can also check that for your competitors.

You can easily discover your potential clients' feedback and needs

It also arms you with handy scheduling features to speed up the posting process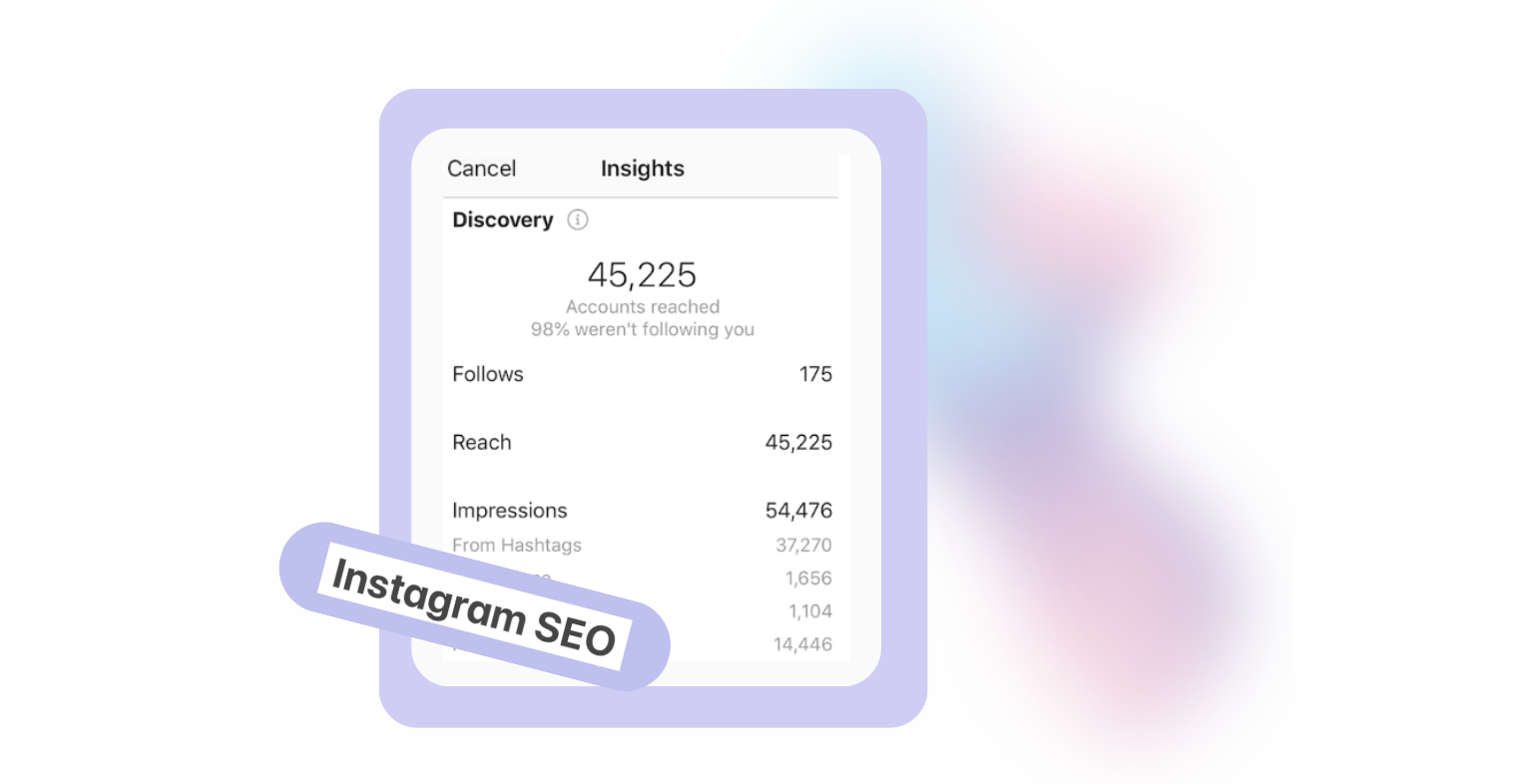 Tailwind
Tailwind, self-described as "the tool that feels like a marketing team," stands out as an exceptionally potent social media management solution, particularly when it comes to its offerings for Instagram. In our evaluation, Tailwind emerges as a robust platform meticulously crafted to assist both individuals and businesses in optimizing their entire Instagram presence. With a suite of features that includes post-scheduling, automated publishing, and comprehensive analytics tracking, Tailwind proves itself as a versatile ally in the realm of social media management.
What truly distinguishes Tailwind is its user-friendly interface and intelligent scheduling algorithms. Through a meticulous analysis of your audience's behavior and engagement patterns, Tailwind adeptly recommends optimal times for posting content, aiming to maximize reach and impact. This predictive element is a standout feature, allowing users to capitalize on peak engagement periods seamlessly. Furthermore, Tailwind goes beyond mere scheduling by offering insightful performance metrics for your posts, enabling you to refine and adapt your content strategy intelligently over time.
Tailwind's appeal extends across the spectrum, catering to the needs of aspiring influencers, small businesses, and large brands alike. It acts as a streamlined catalyst for Instagram marketing efforts, simplifying the process of audience growth and enhancing organic engagement, thereby contributing to a more efficient and effective social media presence.
Free trial: Yes
Price: Free plan available, pro plans starting from 12.99$/month
Why do we recommend Tailwind?
Content Scheduling:

Tailwind can help you schedule all your social media posts in advance, ensuring a consistent and regular posting schedule across all the platforms.

Analytics and Insights:

The app provides really valuable analytics and insights, allowing you to track the performance of your social media content and make data-driven decisions for real improvement.

Automated Posting:

Tailwind also offers automated posting capabilities, saving you tons of time and ensuring your posts go out at optimal times for higher engagement.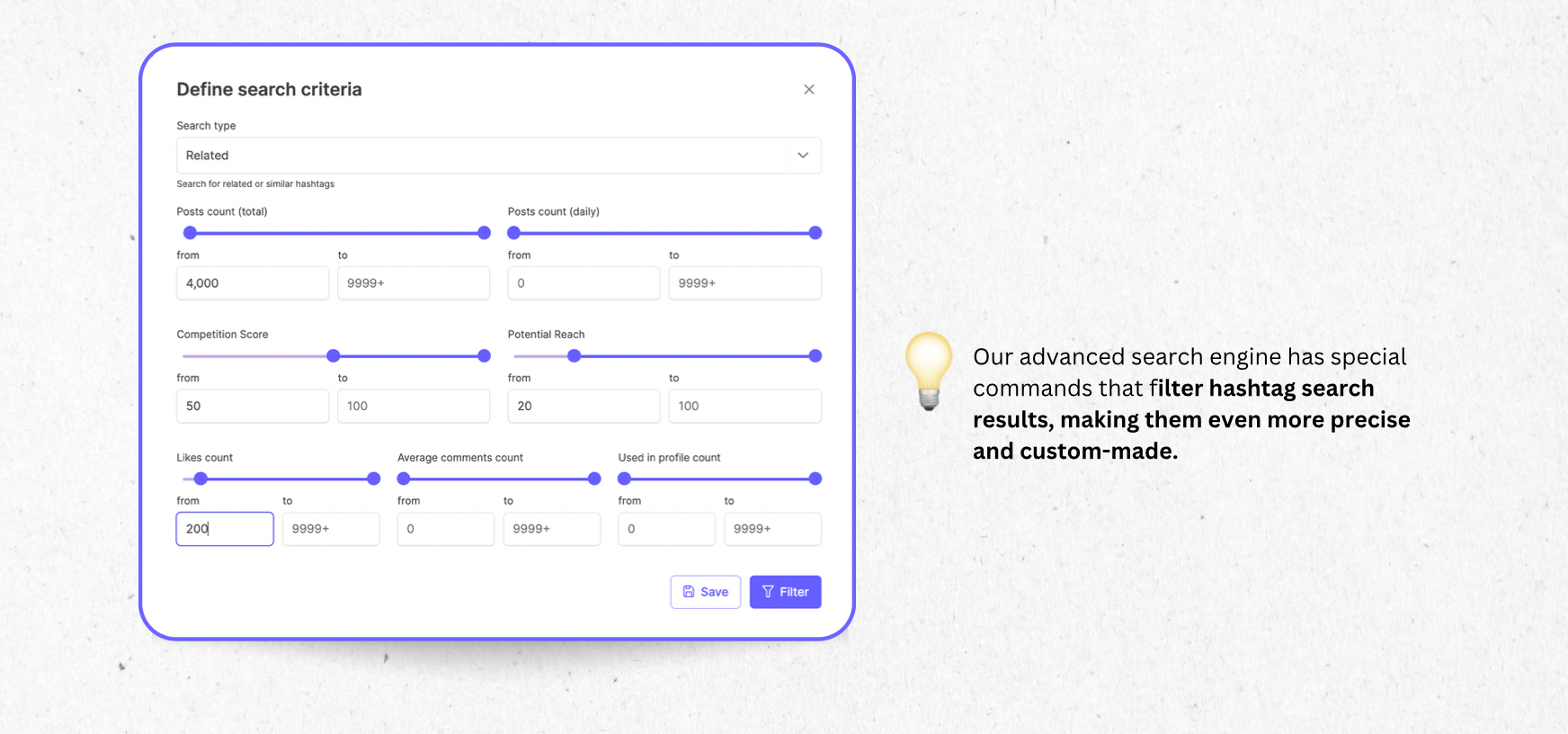 Buffer
Buffer emerges as a sophisticated social media management platform, offering a comprehensive suite of tools tailored for both individual creators and businesses. This versatile platform empowers users to seamlessly schedule, publish, and analyze their social media content across a diverse array of platforms, including but not limited to Facebook, Twitter, Instagram, LinkedIn, and Pinterest. Central to its appeal is the provision of an intuitive and centralized dashboard that streamlines the management of social media activities.
Within the Buffer platform, users can create and schedule posts with ease, facilitating a strategic approach to content dissemination. The convenience of a centralized dashboard becomes evident as it serves as a command center for monitoring and analyzing engagement across various social media channels. Buffer's analytics tools provide valuable insights into the performance of social media efforts, enabling users to make informed decisions about their content strategy and refine their approach over time. In essence, Buffer stands out as a dynamic and user-friendly solution, addressing the multifaceted needs of those seeking efficient social media management across diverse platforms.
Free trial: Yes
Price: Free plan available, pro plans starting from 6$/month
Why do we recommend Buffer?
It arms you with in-depth insights.

Delivered to you very user-friendly and intuitively – one dashboard for all your social media analytics and reporting.

You can create handy and beautiful reports.

You can easily track performance and create reports for the social media of your choice – Instagram, Facebook, Twitter, and LinkedIn. And then save them as a PDF!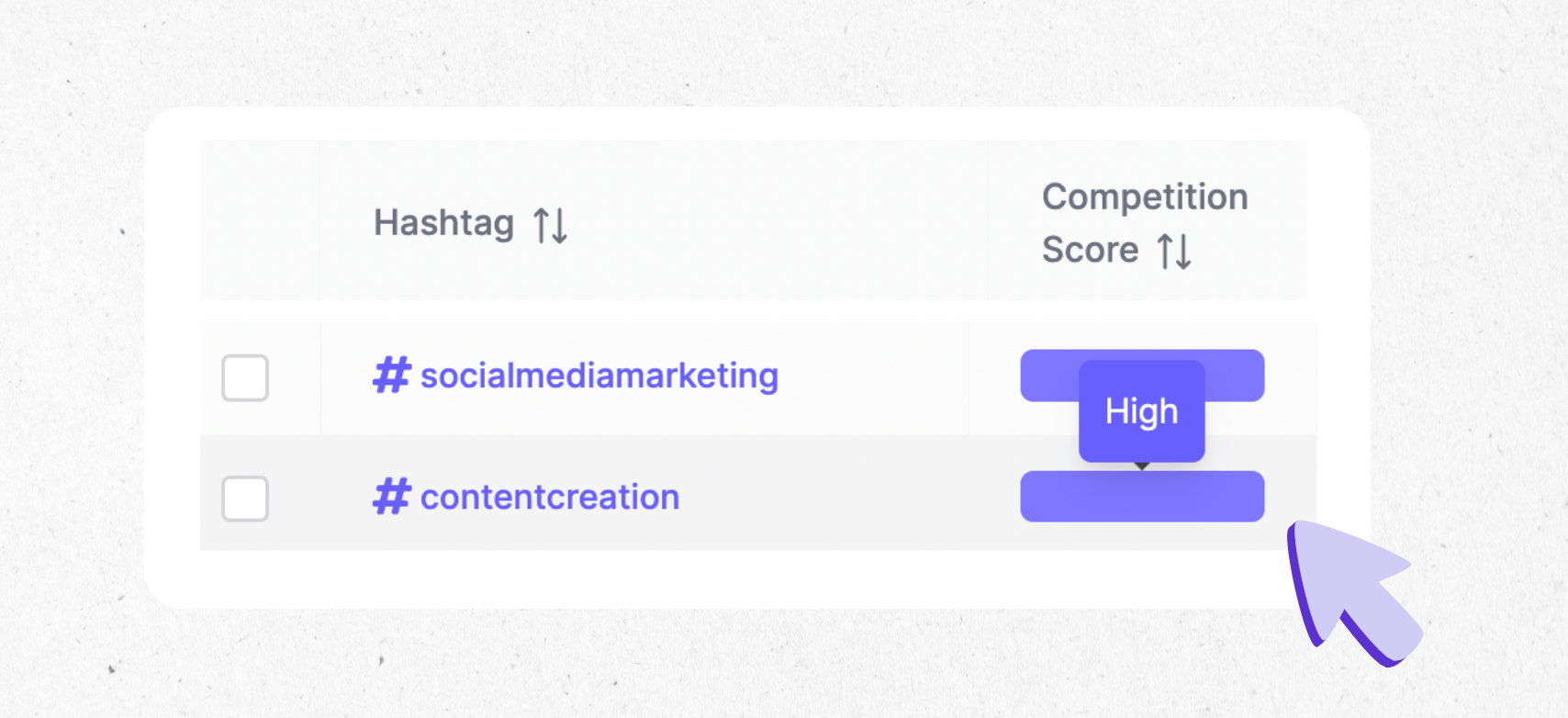 Pallyy
Pallyy positions itself as a comprehensive social media management tool, characterizing its approach as simple, affordable, and remarkably powerful. Distinguished by its feature-rich offerings, Pallyy stands out by providing robust social media management and scheduling capabilities without imposing a hefty price tag.
One notable aspect of Pallyy's functionality is its versatility in managing multiple Instagram profiles, making it particularly valuable for those handling various client accounts. This capability enables users to efficiently plan and organize content grids, schedule posts strategically, and monitor their performance across different profiles, consolidating these tasks into a cohesive and user-friendly interface.
What sets Pallyy apart is its seamless integration with Instagram's Direct Messages (DMs), akin to creating a centralized hub for social media communications. This unique feature draws a parallel to a Gmail-like experience for social media interactions, enhancing the efficiency and convenience of managing communications within the platform.
In essence, Pallyy emerges as an accessible yet powerful solution for social media management, offering a comprehensive suite of features to streamline content planning, scheduling, and performance tracking across multiple Instagram profiles. Its commitment to simplicity and affordability positions it as an appealing choice for individuals and businesses seeking an effective tool to enhance their social media presence.
Free trial: yes
Price: Free plan available + pro plans starting from 18$/month
Why do we recommend Pallyy?
Pallyy arms you with advanced scheduling options

You can compare your posts' performance across Instagram, Linkedin and Facebook

You can easily access historical data

We love their reports builder, which lets you create beautiful, fully customizable reports for your clients or potential partners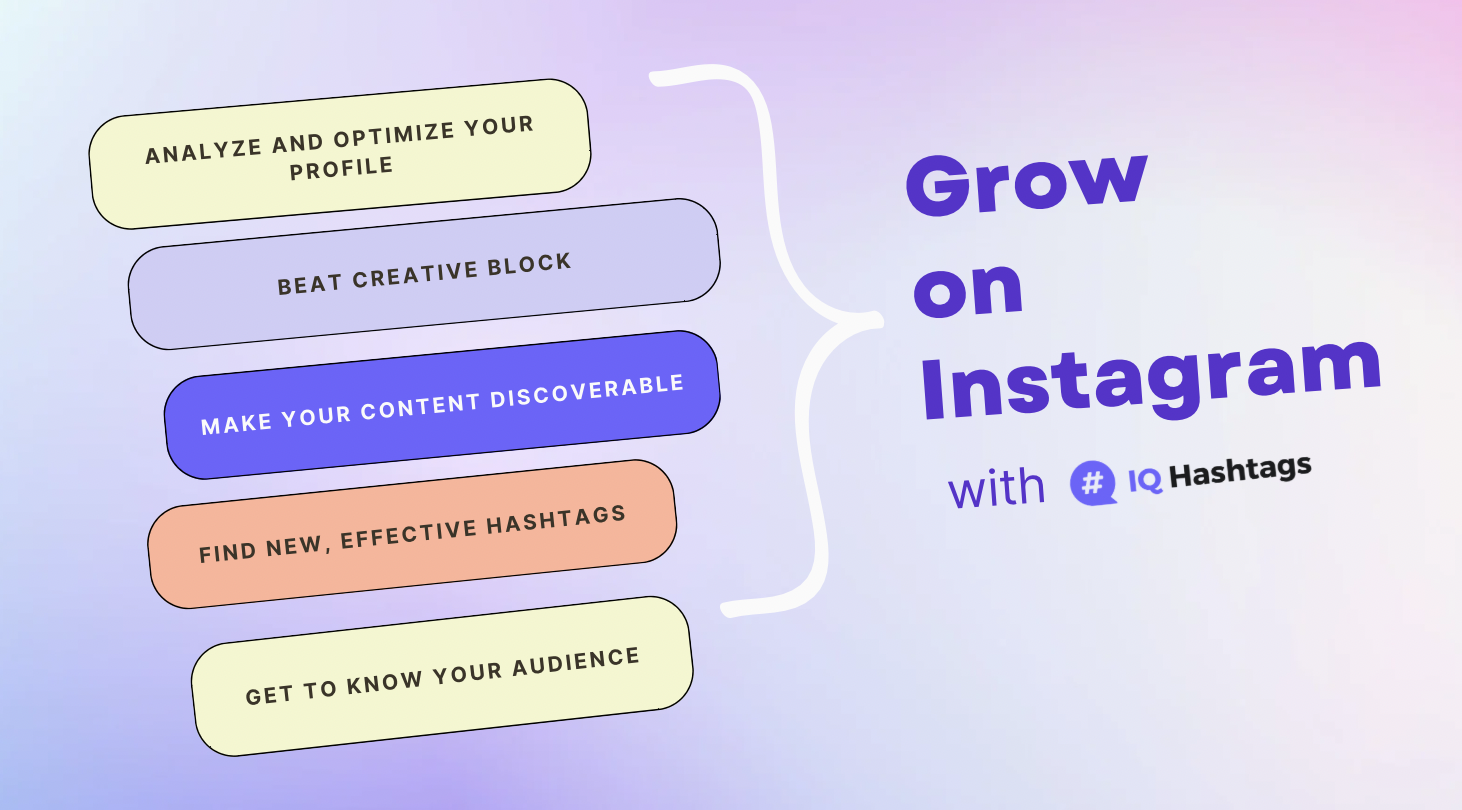 Missinglettr
Missinglettr stands out as a dynamic social media marketing platform, revolutionizing the process of transforming your content into compelling and engaging posts. This innovative tool is designed to facilitate the seamless automation of your social media scheduling, streamlining the often time-consuming task of planning and disseminating content across various platforms.
A key feature that distinguishes Missinglettr is its functionality in not only automating social media schedules but also in facilitating influencer collaboration. Users can leverage the platform to identify influencers and efficiently organize cross-promotional activities by sharing their posts. This collaborative aspect enhances the overall reach and impact of content, fostering mutually beneficial partnerships within the social media landscape.
In essence, Missinglettr emerges as a versatile solution for social media marketers, providing an automated and efficient approach to scheduling content while simultaneously offering tools to explore and engage with influencers for cross-promotional opportunities. By seamlessly integrating these features, Missinglettr empowers users to elevate their social media presence through engaging posts and strategic collaborations within the influencer community.
Free trial: Yes
Price: Free plan available. Paid plans start from 9$/month
Why do we recommend Missinglettr? 
It has one unified dashboard, which is super intuitive

You can quickly gather and explore detailed data to measure results or show it to your clients/brands you collaborate with

You can compare which social media channel works best for you

IQ Hashtags
What is IQ Hashtags? This is an all-in-one tool for research and analysis, which is also an official Meta partner, which means it's super safe and officially approved. Using IQ Hashtags, you can compare multiple hashtags to use only the best, most effective ones on your post. It also helps you with content creation (thanks to its smart AI Assistant and Caption Generator), advanced analytics, and hashtag/keyword research. It will help you get real results quickly and reach more people. Using IQ Hashtags, you can easily discover the hashtags that are still worth it (the most effective ones), check their competition score and potential reach, and track hashtag performance.
IQ Hashtags stands out as a go-to resource for efficient hashtag management. With the ability to compare multiple hashtags, users can discern and select the most potent and effective ones for their posts. The tool goes beyond traditional hashtag usage, offering support for content creation through its intelligent AI Assistant and Caption Generator. This innovative approach streamlines the content creation process, infusing a level of sophistication to captivate audiences.
Moreover, IQ Hashtags provides advanced analytics capabilities, enabling users to delve into the performance metrics of their content. The tool facilitates comprehensive hashtag and keyword research, allowing users to optimize their content strategy for maximum impact and engagement. By leveraging IQ Hashtags, users can achieve tangible results swiftly, extending their reach to a broader audience.
A distinctive feature of IQ Hashtags is its ability to identify hashtags with enduring efficacy, offering insights into their competition score and potential reach. Users can track the performance of hashtags over time, providing a data-driven approach to refine and optimize their social media campaigns.
In essence, IQ Hashtags emerges as a trusted ally for those seeking tangible and rapid results in their social media endeavors. Its multifaceted capabilities, including hashtag comparison, content creation assistance, advanced analytics, and comprehensive research tools, position it as a valuable resource for elevating social media strategies and reaching a wider audience effectively.
Free trial: Yes
Price: Starting from 6$/month
Why do we recommend IQ Hashtags?
It's integrated and approved by Instagram, meaning it's the most safe Instagram tool out there

With IQ Hashtags' analytic feature, you can find out the best time for posting new content. The tool automatically measures all the engagement you're receiving across your posts to help you determine which posting times will guarantee you the best results.

You can track your Hashtag Performance to optimize your hashtag strategy and use only the best, most effective ones

Their hashtag metrics, Competition Score and Potential Reach, make the process really easy and intuitive

Its AI Assistant is really advanced and generates great, creative results that can easily beat your creative block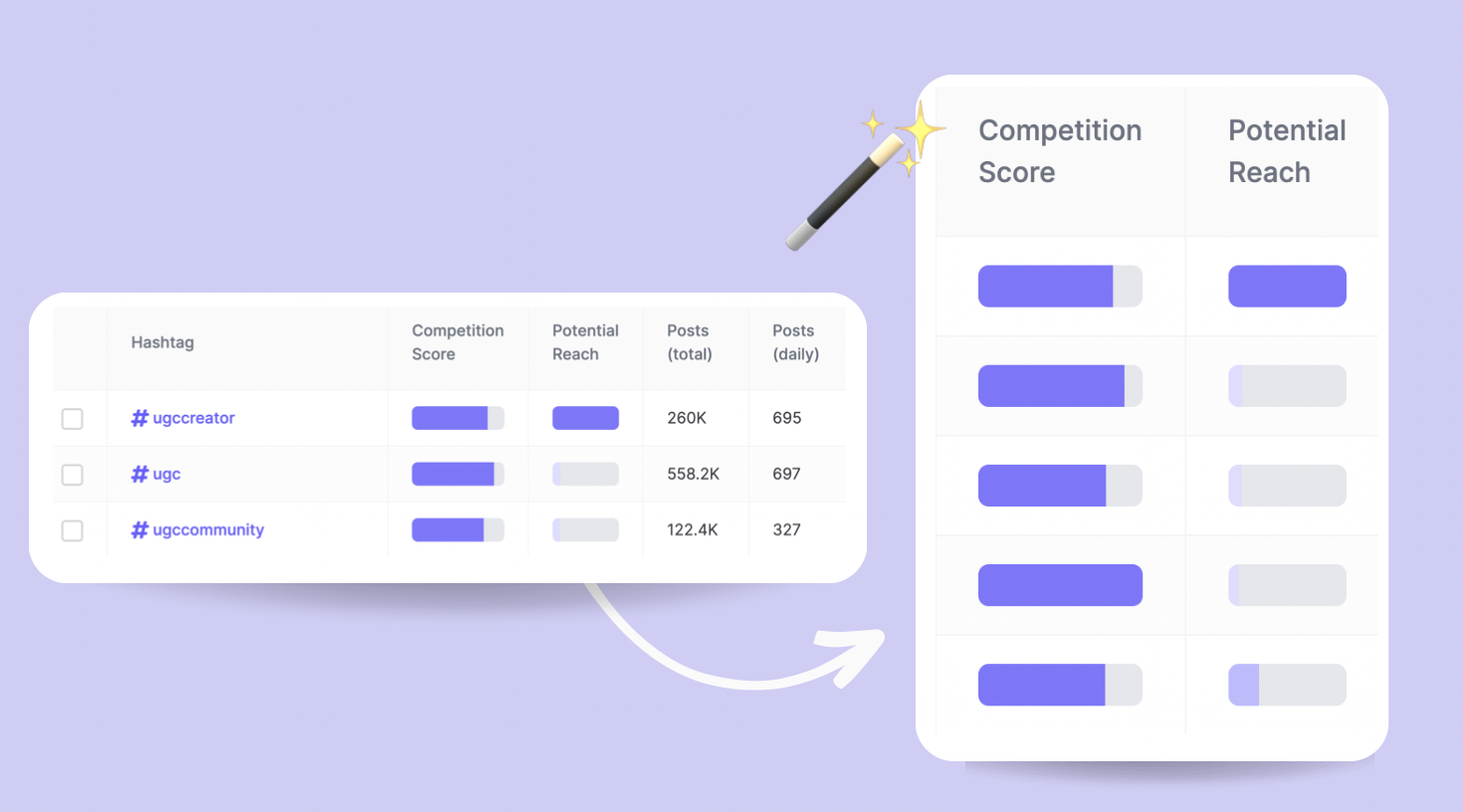 Instagram Tools Q&A  
We have responded to your most common questions about Instagram tools! As always, if you can´t find an answer to your question, let us know, and we will gladly answer.
What Exactly Are Instagram Marketing Tools? 
Instagram tools cover software and apps used to be more efficient and effective with growing your Instagram account – making the analytics, hashtag research, content creation process, scheduling, competitor research, and the whole management thing so much easier and faster. 
Which Instagram Tools are the Best? 
We have curated a list of Instagram tools to help you manage and grow your Instagram account and reach more people with your content. Luckily, many Instagram tools can help with your content creation, scheduling, and analytics, which means they can significantly improve the efficiency and efficacy of your Instagram marketing. 
Which Instagram Tools Do You Recommend the Most?
All tools from our list are extremely helpful – and we'll update it whenever we spot a new, trusted tool that's worth your attention. Whether you're looking to understand your Instagram analytics better or simply want to take your Instagram account to the next level, try these tools.
What Are the AI Tools for Instagram?
IQ Hashtags and Display Purposes – these tools use AI-powered solutions to enhance their features and make their apps even more innovative. They have harnessed the power of artificial intelligence to enhance various aspects of the Instagram management process, from the hashtag and keyword optimization and engagement analysis. By incorporating these tools into your Instagram strategy, you can stay ahead of the competition and make the most out of your Instagram efforts.