Instagram algorithm in 2023 – have you heard about Instagram Algorithm change in 2023? You're preoccupied with running your small business, and you prioritize your tasks based on "whatever shouts the loudest at the moment". You continually feel like you're putting out fires and have no clue how you're expected to find time to grow your Instagram account and create unique content, smooth procedures, and marketing, much alone Reels filming and answering DMs… You may be wondering how one individual can possibly accomplish all of this.  For the time being, you're surviving, but you want to be thriving – you want your small business to expand without having to spend your whole day on Instagram, right?
Hey, Instagram doesn't dislike you! Its goal is to keep you on the platform for as long as possible, and I know you struggle with this as a mindful business owner. You want to get in and out quickly. You want results. You want the same amount of growth, reach, and followers as before. But right now, you feel like you're putting in ten times the work, energy, and time for almost no results.
I feel you. So, if you're feeling stuck on Instagram, here are a number of fast ways to boost your posts reach – good news: you need to implement this strategy right AFTER you post.
Intrigued? Let's dive into it!
So learn to beat the Instagram Algorithm 2023 and come out on top with us! 🕵🏻
Instagram Algorithm Change: Should you close Instagram right after posting?
Have you ever posted a Reel or a photo on Instagram, then immediately closed the app, thinking your job is done and you can call it a day? Well, think again!
Posting on Instagram is just the beginning, and it's essential to keep the app open and active after posting.  Keep your phone in hand and let's keep the good times rolling – I will tell you exactly what to do. 
Announce your new post on Instagram Stories
Create a buzz! Announcing your new post on Instagram Stories can create that enthusiastic buzz and get people excited about your fresh content. This can lead to higher engagement and a greater impact on your overall presence – and that's the goal, right?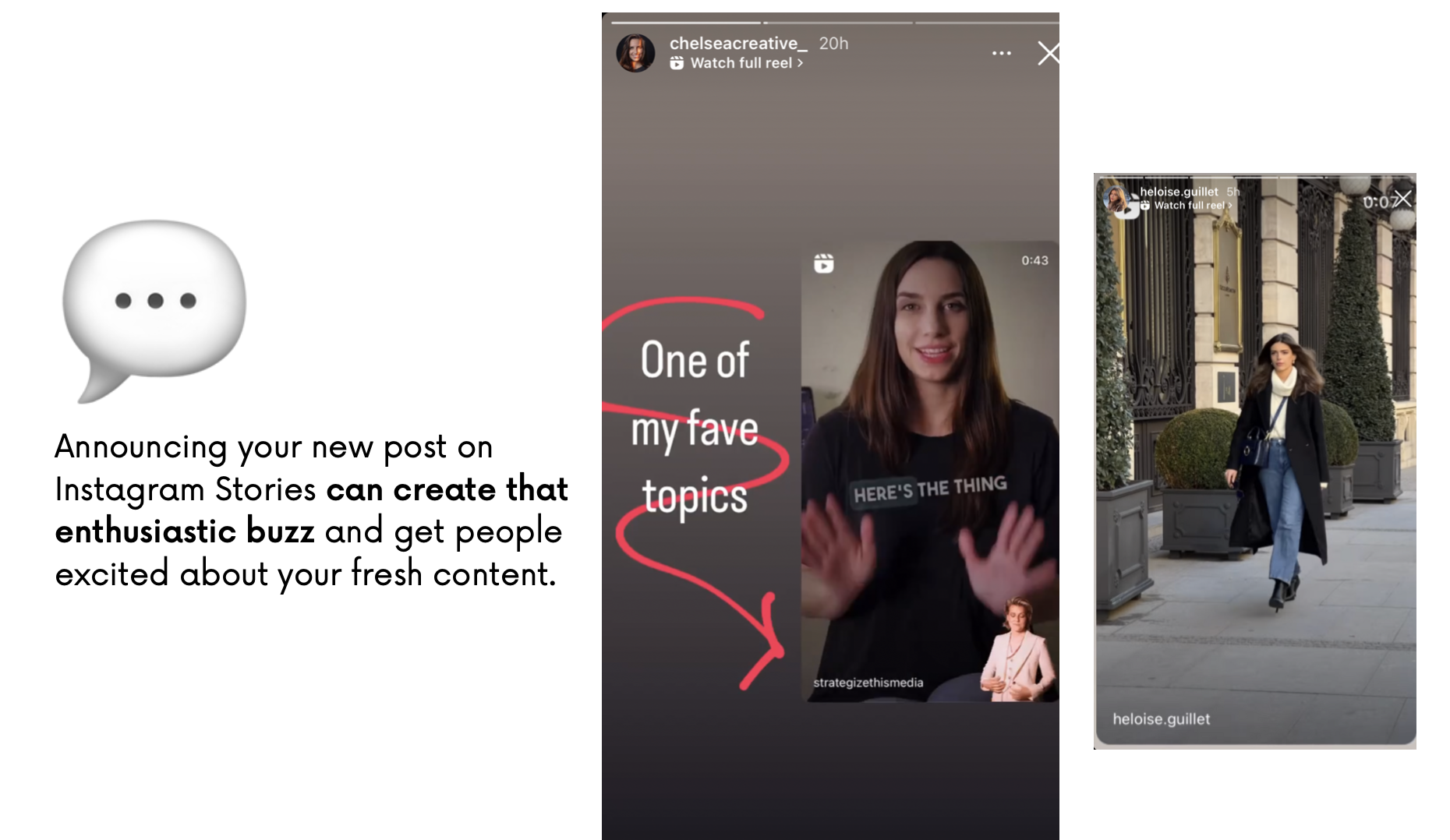 Don't forget: Engagement works like karma circle
Add that social touch to your Instagram presence! It's all about exchanging new ideas or opinions about what people think or feel about a topic you're also interested in. And, if you're a new Instagram creator who isn't taking advantage of this engagement rule, you're missing out on a world of potential that your competitors can also use to beat you.
Like they say: You snooze, you lose!
Add value or continue the discussion on other creator's posts, and you'll see that they will gladly return the favor.
Comments are still really important
I know that as content creators we have got a lot of things to do (posting, research, content creation) and sometimes we don't find time to engage with others the way we want to.
Then, why should we focus on comments so much?
It's quite simple: responding to every single comment you get is one of the finest ways to demonstrate to your audience that you value their presence and their time. This might include thanking them for their input, responding to their queries, or just wishing them a good day. This shows that you respect their feedback.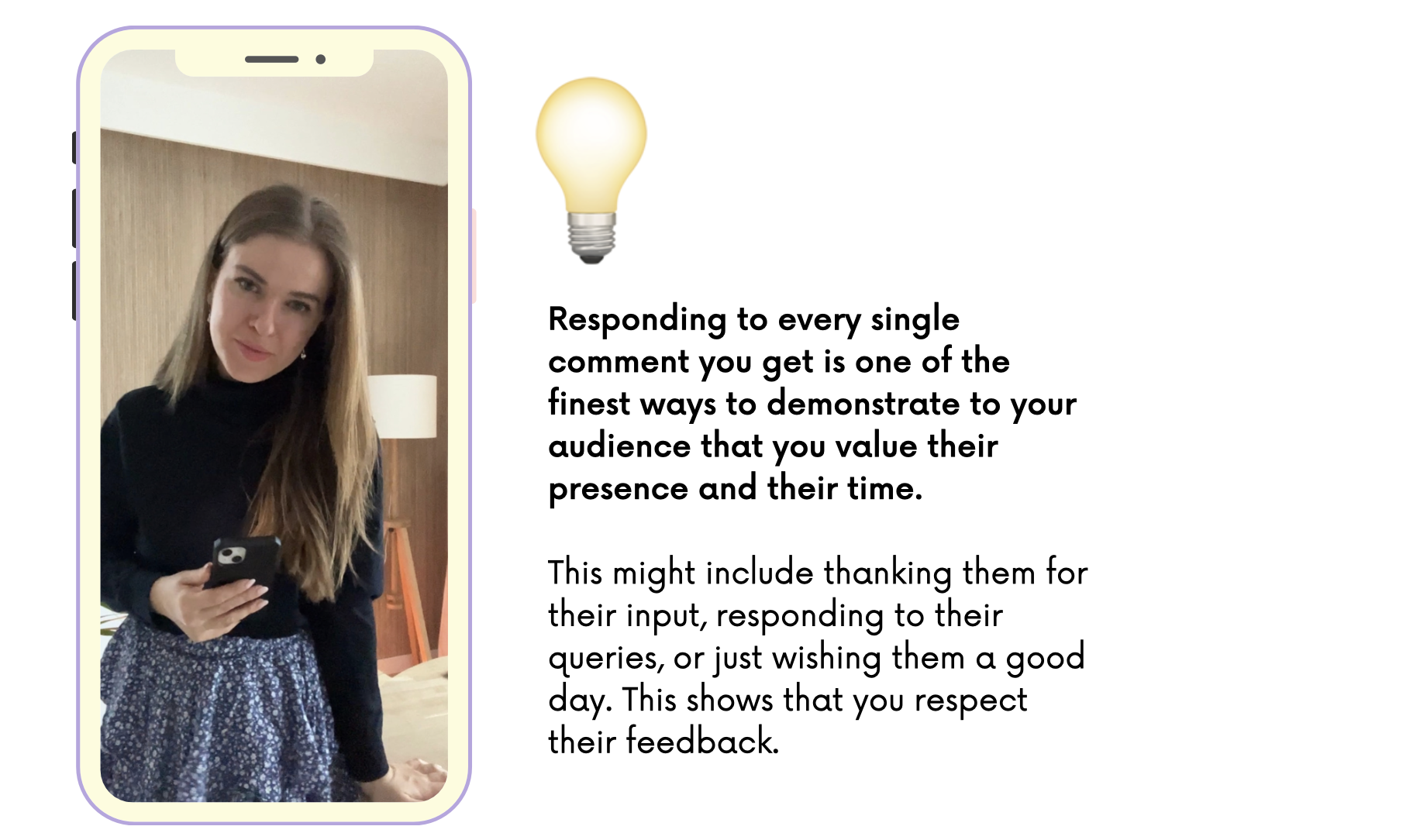 Don't ignore your DMs
Communication is the key, and it applies to Instagram as well.
I believe a  large part of Instagram management revolves around increasing engagement, so I try to respond to the DMs I get the same day, if I can of course. Sure, these answers are not always fully thought out, and oftentimes they're just: "Thank you, but this time I'm not interested!"
Believe me – this personal touch can help you grow your profile quicker than you think. 
Data is your friend – analyze your posts' performance
The cool thing about having a lot of data is you are able to see trends and precious tendencies in your audience's behavior.
You may have heard here and everywhere that good analytics leads to good decisions. I can't agree more! But actually, learning how to analyze your Instagram data, and make it actionable, is the ultimate secret formula.
That's why I always recommend using good Instagram analytics (and research tool) – it will give you a great ROI, if you use it right!
IQ Hashtags – does it ring a bell? – can give you the insight you need to make your posts reach further than ever before. With its advanced algorithm, it analyzes your profile, and it arms you with the most advanced hashtag research engine.
No more scrolling through pages of irrelevant hashtags and trying to guess which ones will give you the most exposure. Enough. Yup. Not only does this tool save you time, but it also saves you the headache of trying to find the right hashtags on your own.
And trust me, we've all been there.
Trying to come up with the perfect hashtags is like trying to find a needle in a haystack. That's why IQ Hashtags is such a game changer. It also provides you with valuable insights into your account. Want to know how many likes you're getting on average per post? Check. Want to know what type of content your followers are most engaged with? Check. Want to know when the best time to post is? Check, check, check.
Many Eureka moments, I promise.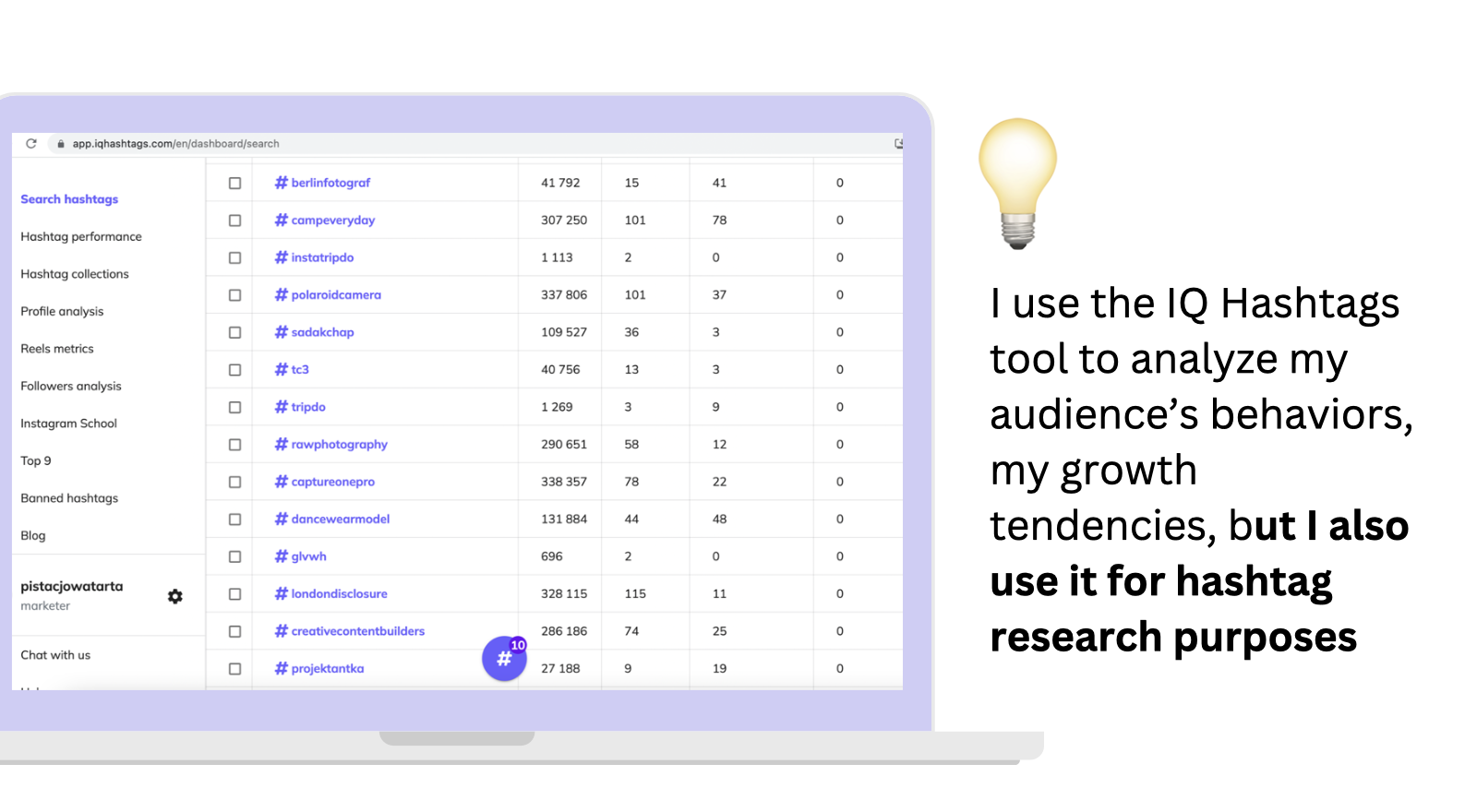 To Wrap-Up!
I know many creators and business owners treat Instagram as a set-and-forget way of getting their brand's name out there. Sure, they may create fresh content, but unless you respond to DMs, all the comments, followers will only see you as an egoistic business looking to earn profits!
And that's it. Hopefully I've convinced you to stay active after posting.
Do you have any feedback for this guide? Are you loving it, do you wish there was something else I covered here? Let me know! Thanks for reading. Also, if you enjoy my guides, then please share them with others and spread the word!