Are you ready to supercharge your Instagram Airbnb marketing game? Setting achievable and clear goals is the very first step to success on the platform, but it can take some time to know where to start. That's where our IQ Hashtags team comes in!
Your Airbnb Instagram marketing plan is a critical piece of your online presence. If you want to drive your social media strategy forward, you need an excellent action plan.
If you're new to marketing your Airbnb, you might ask: How do you even start? How do you create a marketing plan for an Airbnb business? What are the irreplaceable elements? What's the best way to show off my beautiful spot, including Instagram search engine optimization tactics or all the most effective marketing ideas?
I thought it might be extremely helpful to detail a typical (and working!) marketing planning process for Airbnbs, step by step. Then I thought: Hm, wait, why not create a comprehensive guide for our readers? Welp, that's exactly what we did!
In this guide, we'll review some of the best strategies for winning new clients and what to do when all fails to rank your profile higher in 'Gram search results. Let's go!
Is marketing your Airbnb on Instagram still effective in 2023?
Yes. Absolutely. People looking for their perfect Airbnbs are still using the platform. Instagram marketing remains a highly effective way to reach your target audience and grow your rental business in 2023, and it's still going strong.
So how do you decide whether your Airbnb should have a dedicated Instagram profile? And what must you do to make the whole process worth the effort?
I'm not here to lie: Running a successful Instagram account requires time, content planning, and creative resources. Setting up an Airbnb profile isn't a quick-win or one-size-fits-all marketing strategy. But I really believe every Airbnb can make Instagram marketing beneficial and an effective way of marketing your spot on the market.
Instagram can boost your Airbnb awareness by getting your message in front of many potential guests. This, of course includes reputation management and getting new reviews, too! Are you ready for the nitty-gritty tips? Let's go!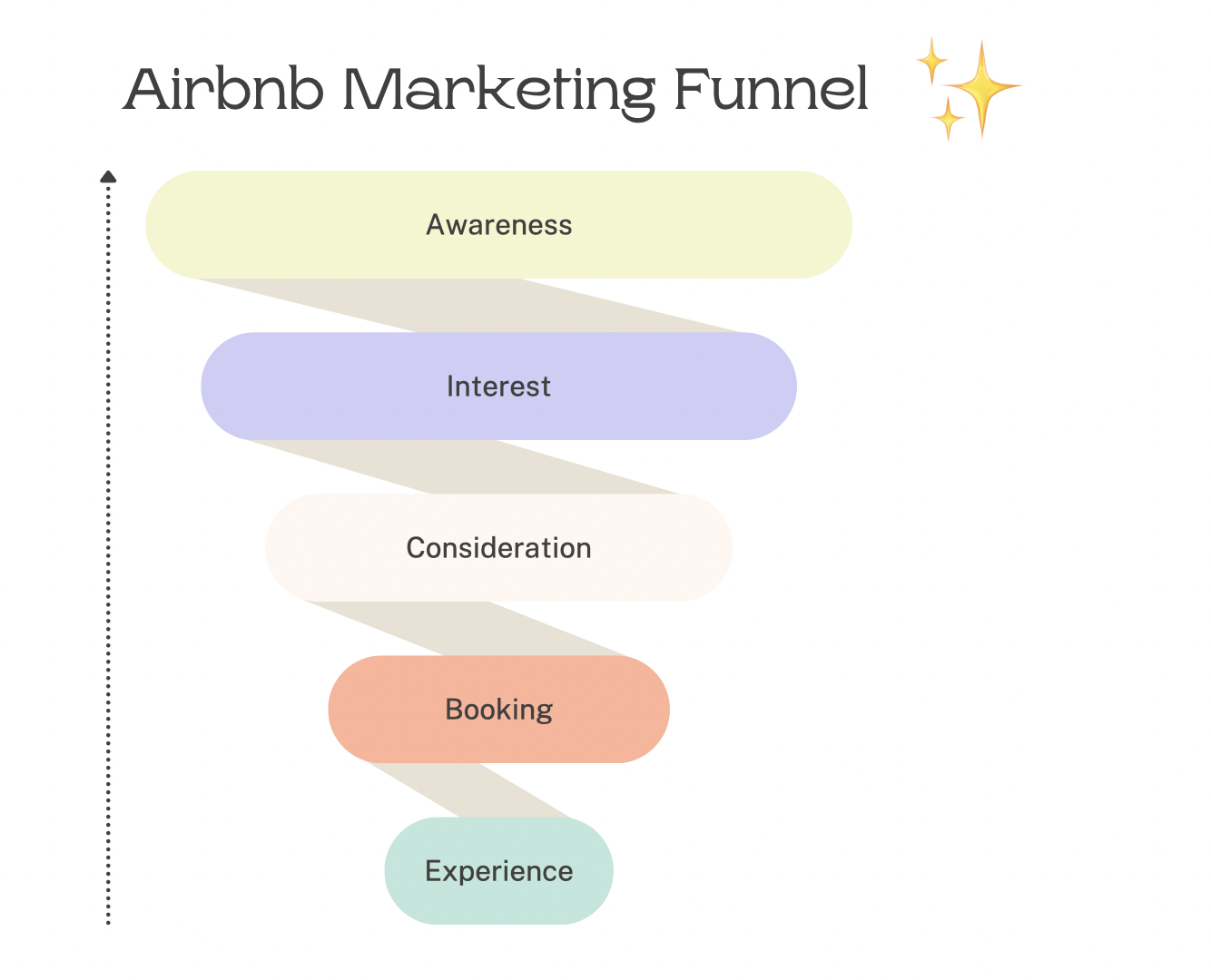 Make your photos "Insta worthy"
For an Airbnb place to make it onto someone's heart on Instagram, there must be something worth admiring, something igniting this famous "wow" factor. Don't get me wrong – I'm absolutely sure your space has it, but Instagram is all about photos and videos to show the full beauty of your place to your potential followers.
Fill your profile up with esthetically pleasing content – from pics you take, guests at your rental, and photos and videos from collaborations with professional content creators.
Protip: try to inspire user-generated content (UGC). Of course, even if your place is picture-perfect, it's unlikely that all the clients will want to post on Instagram about their experience. But you can encourage them by offering a 5% discount for their next booking if they share photos of their stay on their Gram. Use this discount as a motivation. The act of asking your amazing clients to post on Instagram doesn't have to be cringe-worthy, don't worry!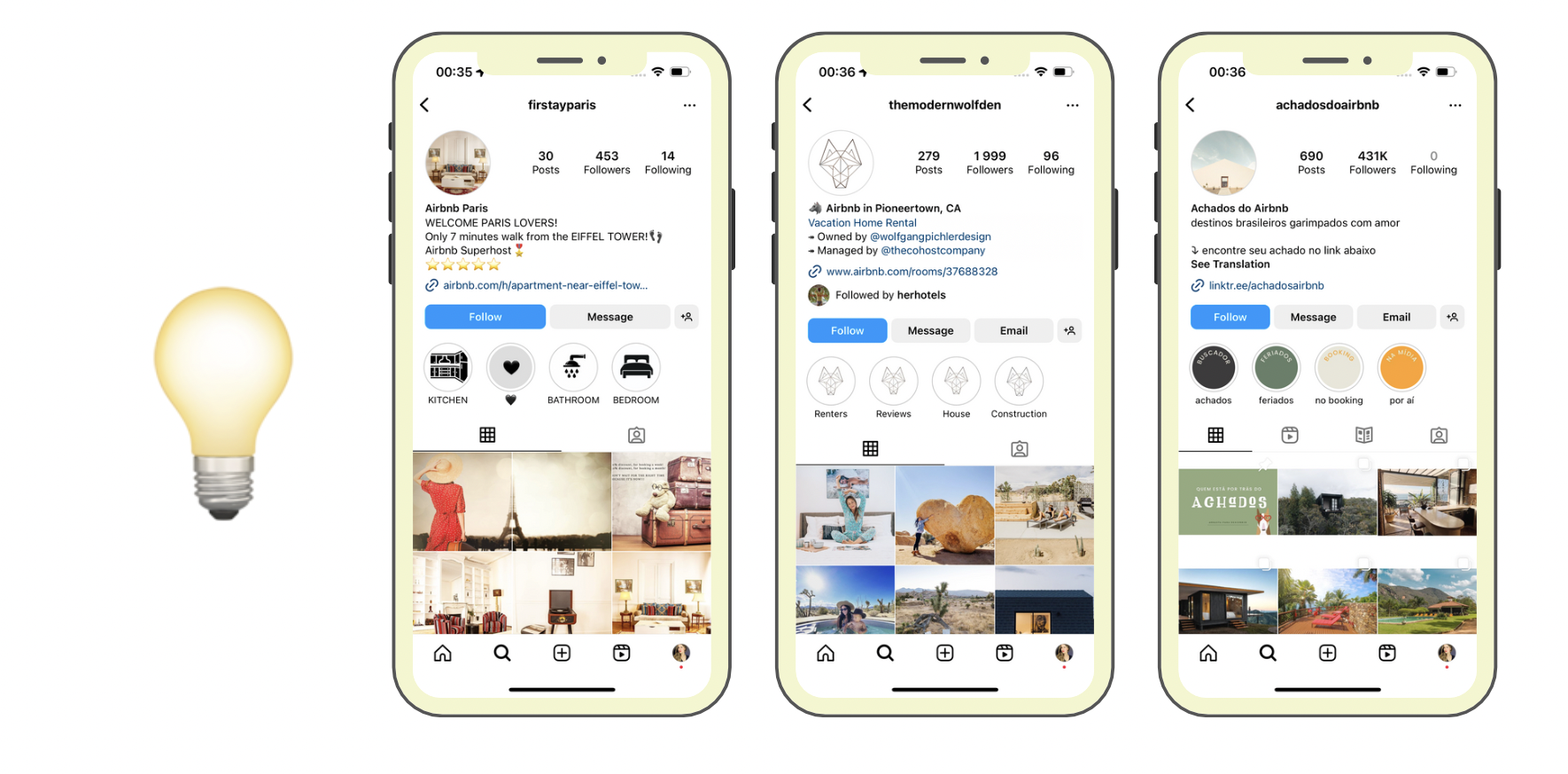 Don't forget to mention your Airbnb's location wherever you can
Instagram users almost always include a location/destination in their search phrases, and you stand a much better chance to appear in their results if your keywords and hashtags match what they type into this search bar. So include your Airbnb's location as often as you can – so all the people know where your beautiful spot is, and they aren't surprised afterward.
Your location should be included in the following:
Your bio
Your hashtags
Your captions
That's one of the best practices, and it really MAKES A DIFFERENCE to your Instagram SEO.
If you know how to use hashtags correctly, they're like a built-in access point to your potential followers and your target audience. The targeted hashtags can increase your Instagram visibility, make it easier for potential clients to discover and follow you, connect your business to more general topics and, discussions and concepts across various posts.
They're really POWERFUL. Using targeted hashtags can help your Airbnb in various ways:
Boost your conversion rates

New potential clients and followers

Expand your audience

Get a much wider outreach

Increased brand awareness
Therefore, by employing niche, related hashtags, positioning your business will be much quicker. You can get help from our IQ Hashtags tool, which will make the hashtags heavy lifting for you.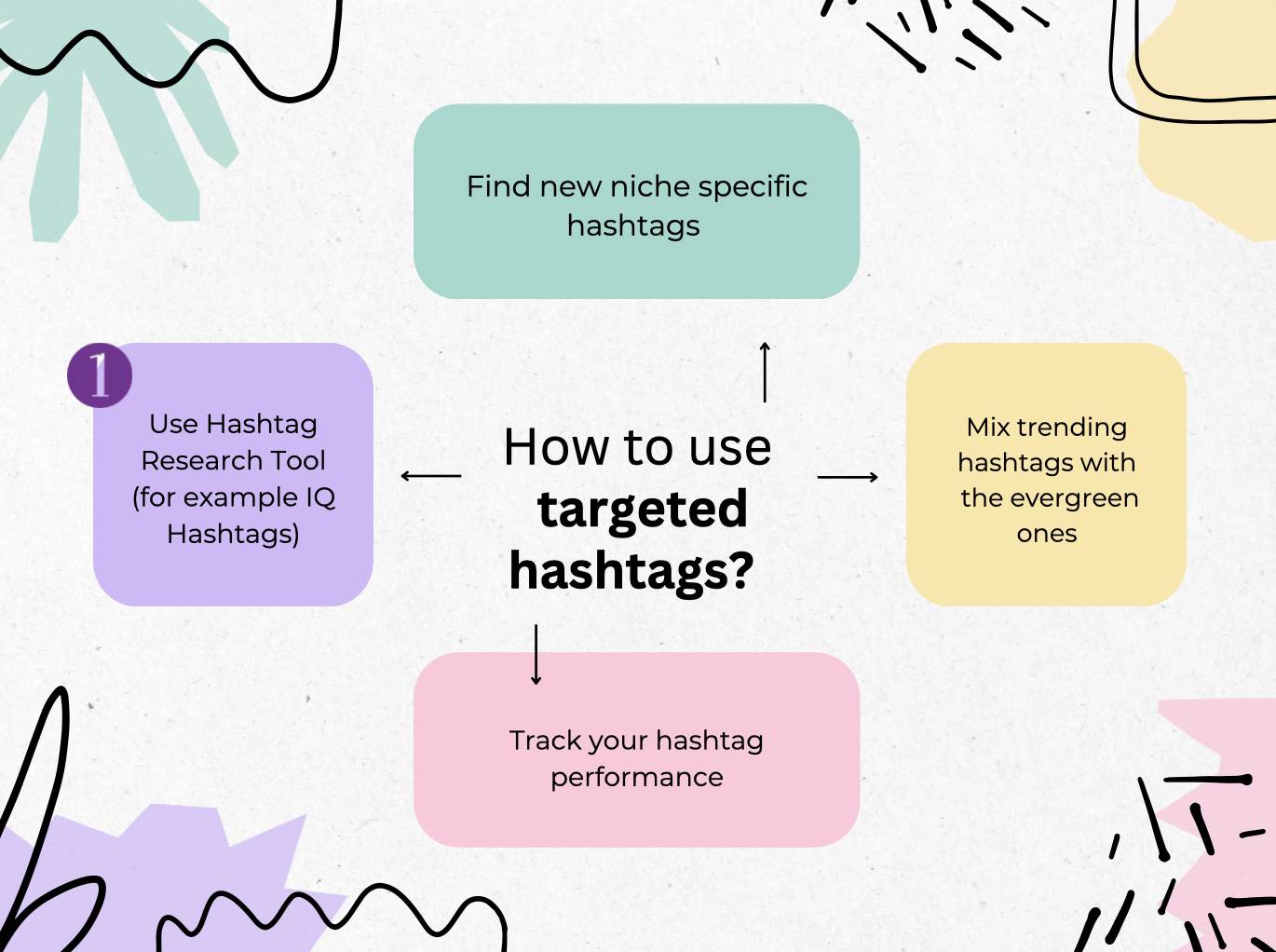 Use the power of CTAs
The first aspect of CTA we should think of is ensuring it aligns with the business goals. Let me elaborate on that! A call to action (also known as a CTA) is a written prompt meant to motivate your target audience to execute a desired action. For example, it might entice your followers to click on a link, leave a social media review, visit your Airbnb listing, and so on. You need to decide which one is most beneficial for you at the moment. Next steps?
Add a contact button to your Instagram bio. Typical examples of CTAs for this spot include words: "call", "text", "get exact directions".
Add targeted CTAs to your captions. Always make sure the CTA you decide to use aligns with what you're trying to achieve with that particular piece of content.
Optimize your BIO
Optimizing your Airbnb profile for discoverability is one of the most essential elements of an Airbnb marketing strategy – even though many of us tend to forget about it! Look, if your account isn't appearing on the top of 'Gram search results of users who are actively looking to book a nice space, you're leaving a loooot on the table. When people look for something, this social media platform behaves pretty much like the search engine we all know – Google.
When it comes to picking the content results to display for that very particular search query: It ranks the content according to relevance, and it also prioritizes fresh posts.
Rule number one: if your BIO isn't optimized to appear on the Instagram search results of users looking for nice Airbnbs in a particular location, you're missing out on potential booking opportunities.
There are a few critical factors to optimizing your BIO for this much-wanted discoverability:
Targeted keywords

Placing a link in your BIO

Highlighting your Airbnb's strengths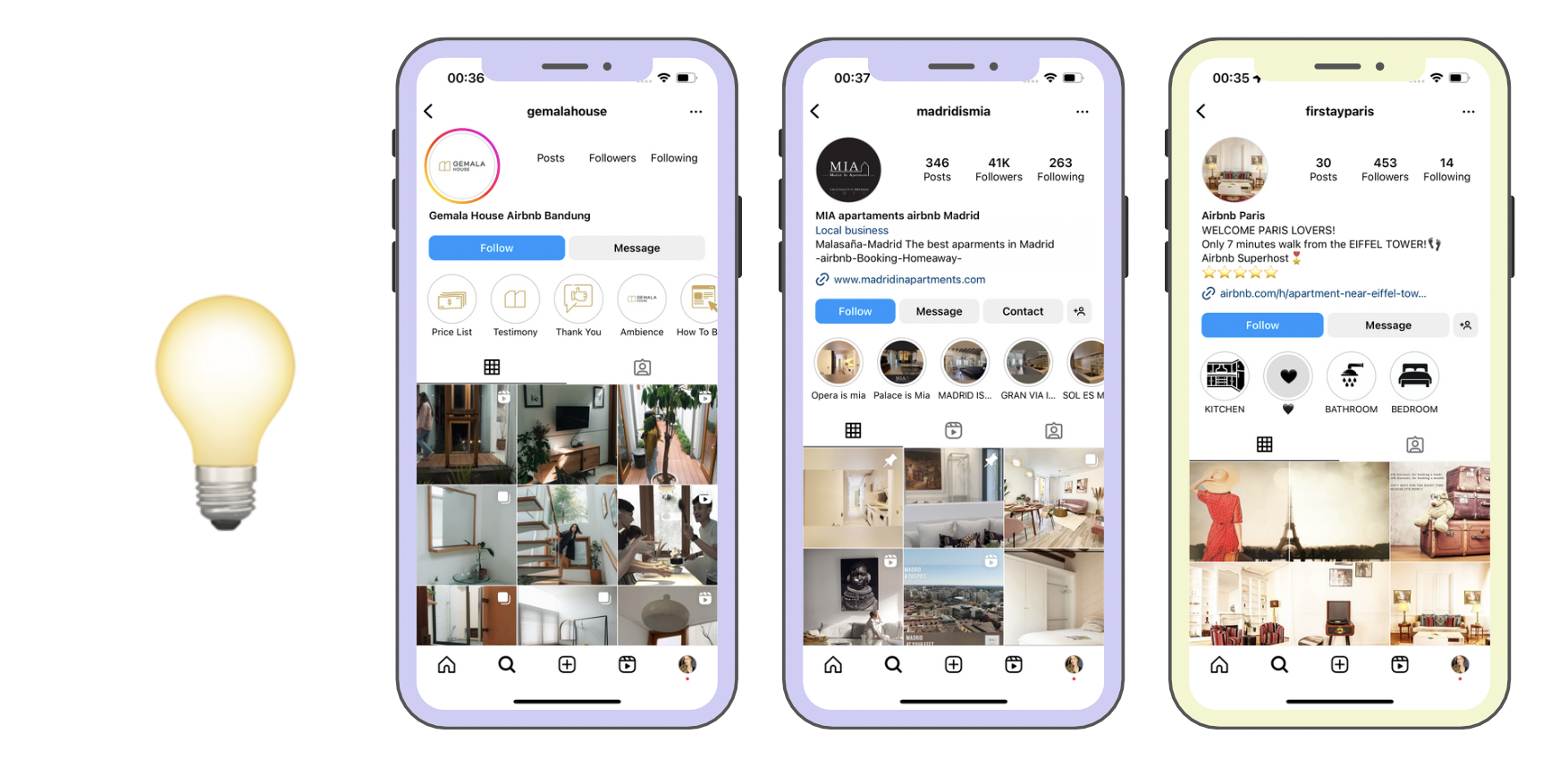 Analyze your audience
The first step to getting to know your audience and serving them better is by using the data you have to understand them better.
For example, do you know when your Instagram audience is most active? 
Instagram might seem like a place to post freely, whenever you want, about whatever is on your mind, but the reality looks a bit different – Airbnb businesses need to take a much more strategic approach.
For every successful Airbnb host on the platform, there is a data-backed content schedule determining the best day and the exact time to post. Even the most awesome posts or Reels won't do your Airbnb any good if you don't publish them at the right time.
Posting during high-traffic times (times when your audience is active or just right before the peak) maximizes the odds of catching your community's fragile attention.
Luckily, there's an easy way to check your most beneficial posting times and boost your exposure/engagement. Not so long ago, we introduced a new feature that will do the research for you – check out the Followers Activity tab in the Followers Analysis section of our IQ Hashtags tool to figure out the best posting times for your account.
Protip: Monitor when your audience is online the most, and try posting new content just before the peak – it's the best practice for the highest engagement right now.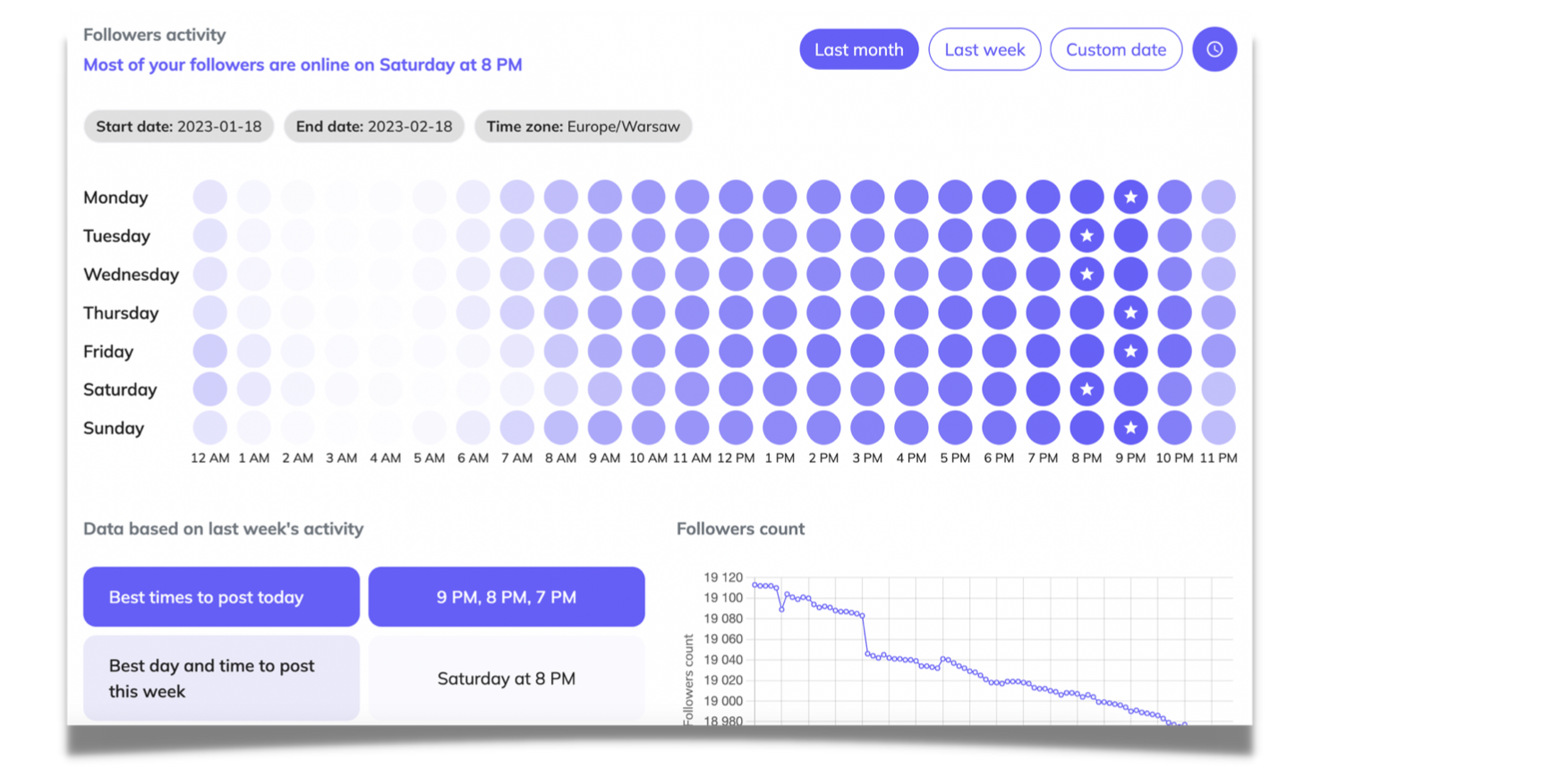 Track your growth
Tracking and analyzing your 'Gram growth is essential for several reasons. First, it allows you to monitor your content visibility, which is crucial for attracting new potential clients for your Airbnb business. By regularly checking your insights, hashtag performance, and other key metrics with the IQ Hashtags tool, you can see how your posts perform and identify new improvement areas.
It definitely can help you optimize your content strategy and structure for better Instagram search performance. By reviewing your Instagram data and identifying your audience's behaviors and patterns, you can gain insights into what is and isn't working for your Airbnb profile and make changes to improve your content performance!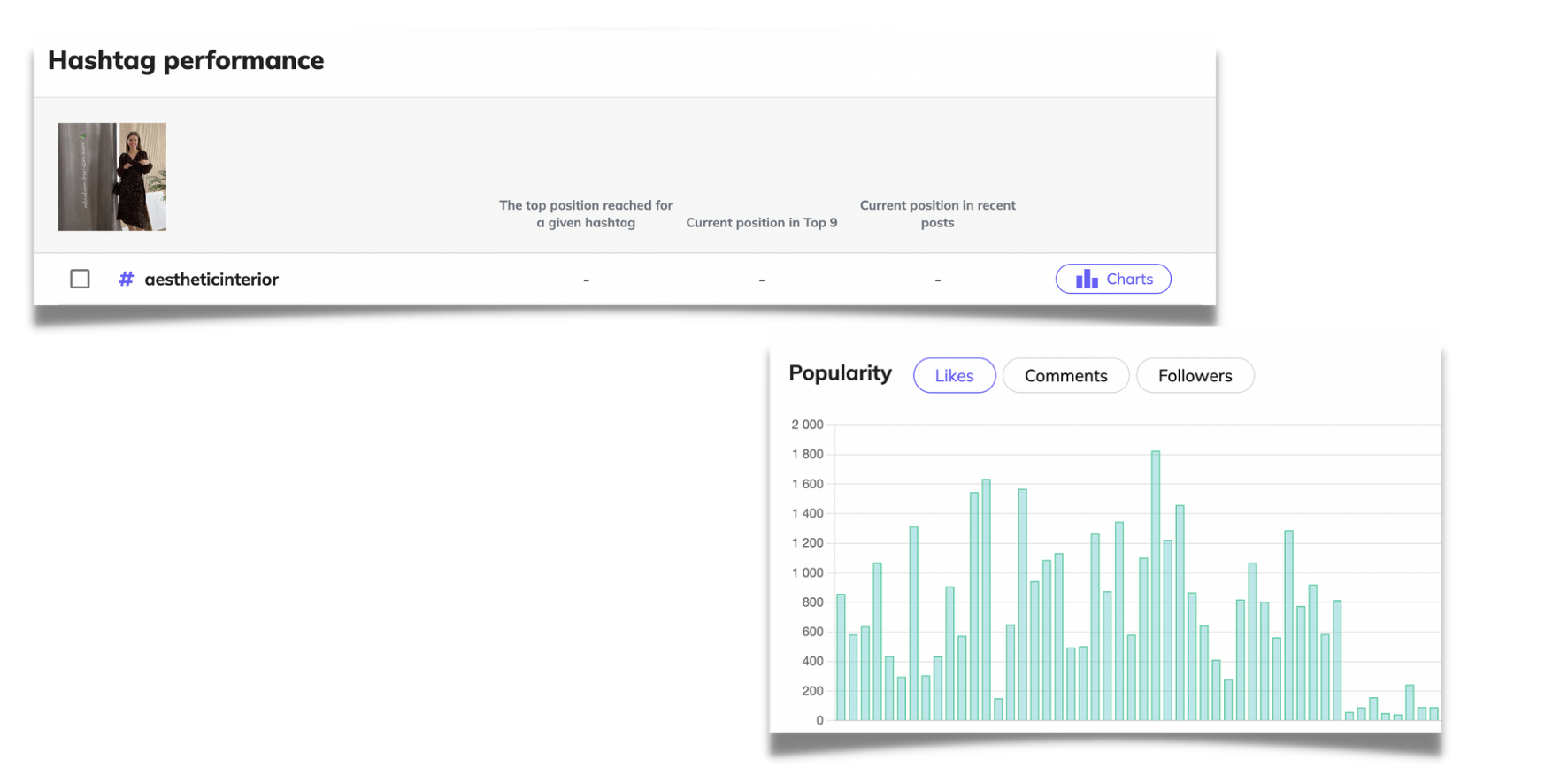 To wrap it all up!
Now that you have all the pieces of your 'Gram plan, you're ready to take action! Ultimately, I believe there's no "one size fits all" approach to marketing your Airbnb on the 'Gram, but I really hope this guide has provided at least one small step towards learning how to market your Airbnb on Instagram.