Music and trending hits hugely impact our favorite platform – Instagram. We use it all the time to evoke stronger emotions and make watching our content a more enjoyable experience. It's also the best way to express ourselves and add this additional spark to our Instagram stories and posts!
In today's guide, we'll discuss and explore the ways you can easily boost your engagement by adding music to YOUR Instagram story and your regular Instagram posts. We'll also talk about how music affects how we use social media and how to use it to our advantage. To begin, begin!
How to Add Music to Instagram Posts: How Do I Add Audio to a Photo?
If you want to create a unique Instagram post with your favorite music, this tutorial will help you complete it in a few simple steps.
Upload a photo or graphic like you normally do.
Proceed to the Caption section.
Tap the 'add music' button above the 'add geotag' option.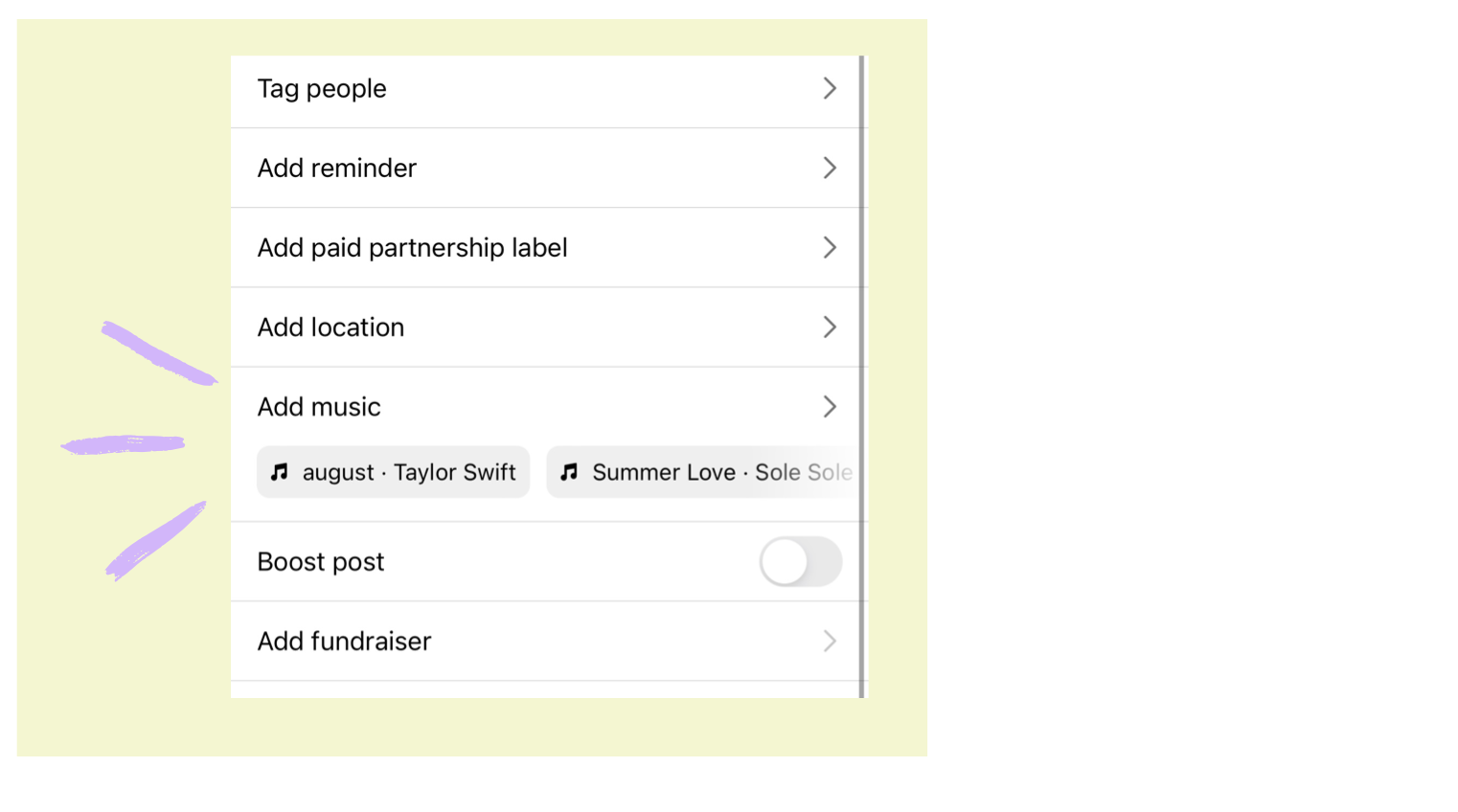 4. Choose the audio you want to use.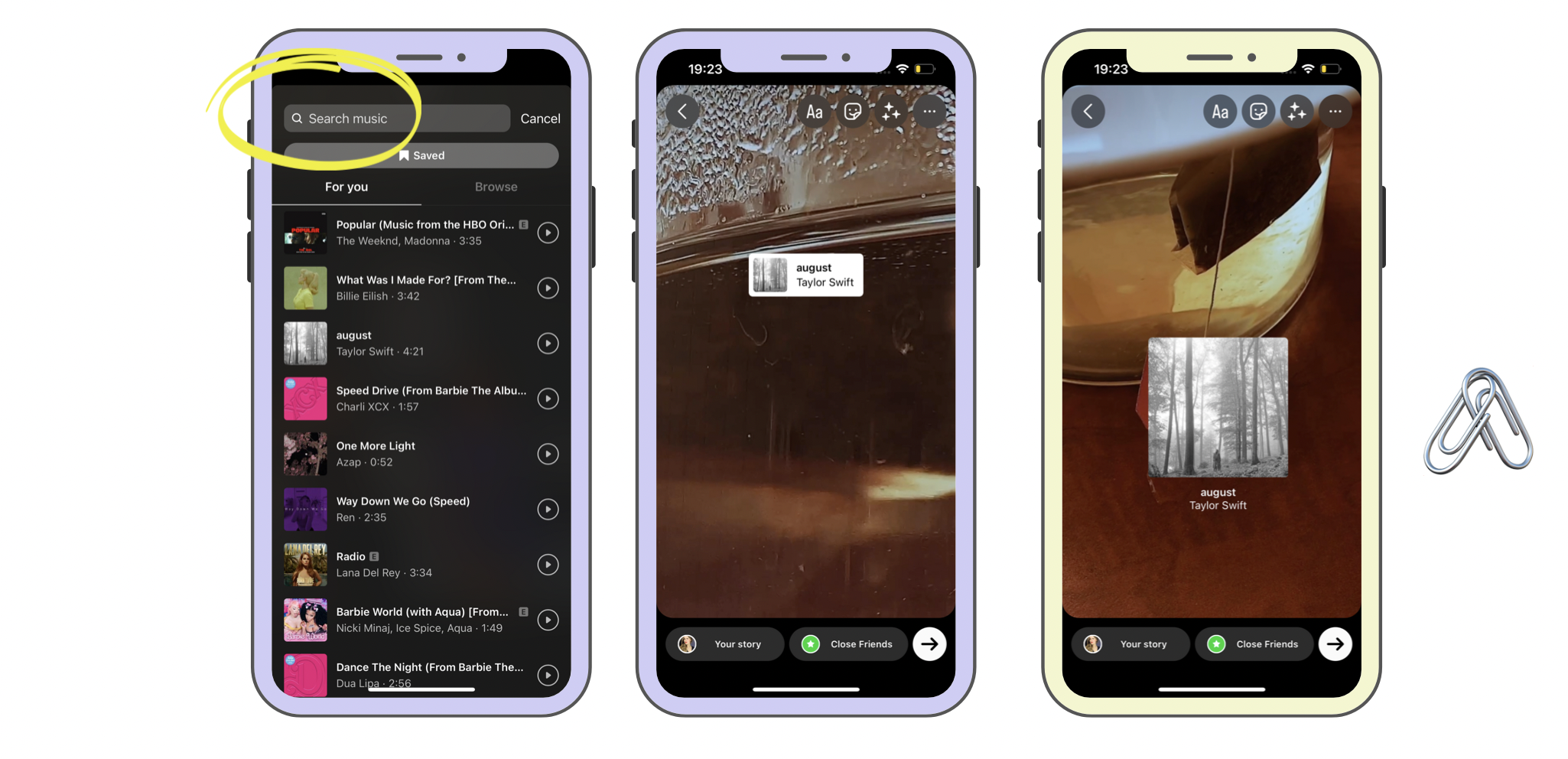 How Do I Put Background Music on a Picture?
Follow the process described above, and you'll be good to go – good news: these are exactly the same processes. 
How Do I Add Music to My Instagram Story?
The simplest way is to use the 'Add music' sticker directly from the in-app Story Creator: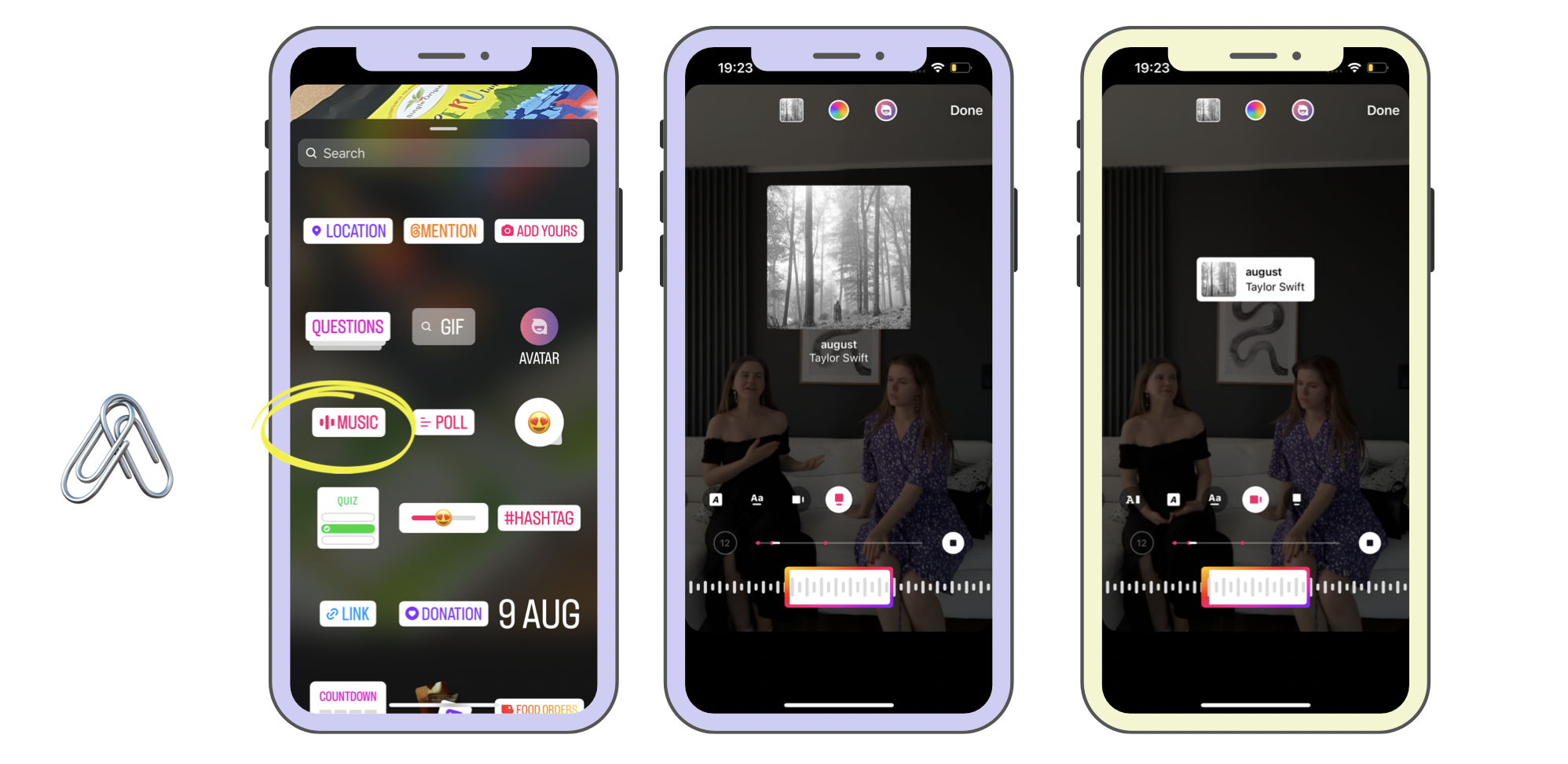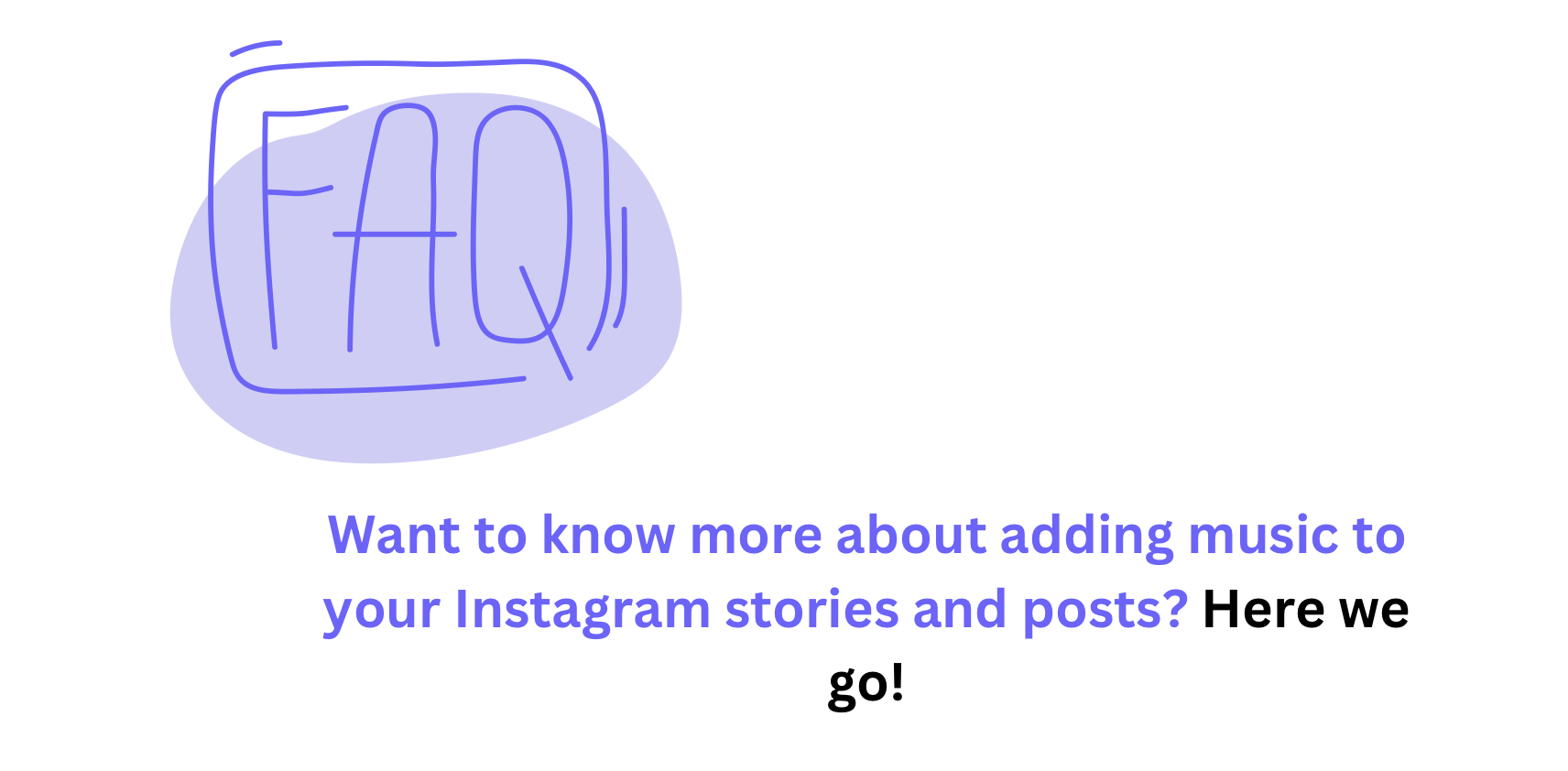 Adding Music to Your Instagram Posts and Instagram Story – Q&A
Find useful questions and even more useful answers, as always! Find the answers you need. We have listed your main questions about adding music to your Instagram story and your posts. Let's find out!
Why Can't Business Accounts Have Music on Instagram?
That's because of the copyright issues. Instagram adding popular music to its existing royalty-free catalog brings the platform closer in line with other short-form video offerings like Tiktok or Youtube, but the broad music library is available only for creators and personal accounts.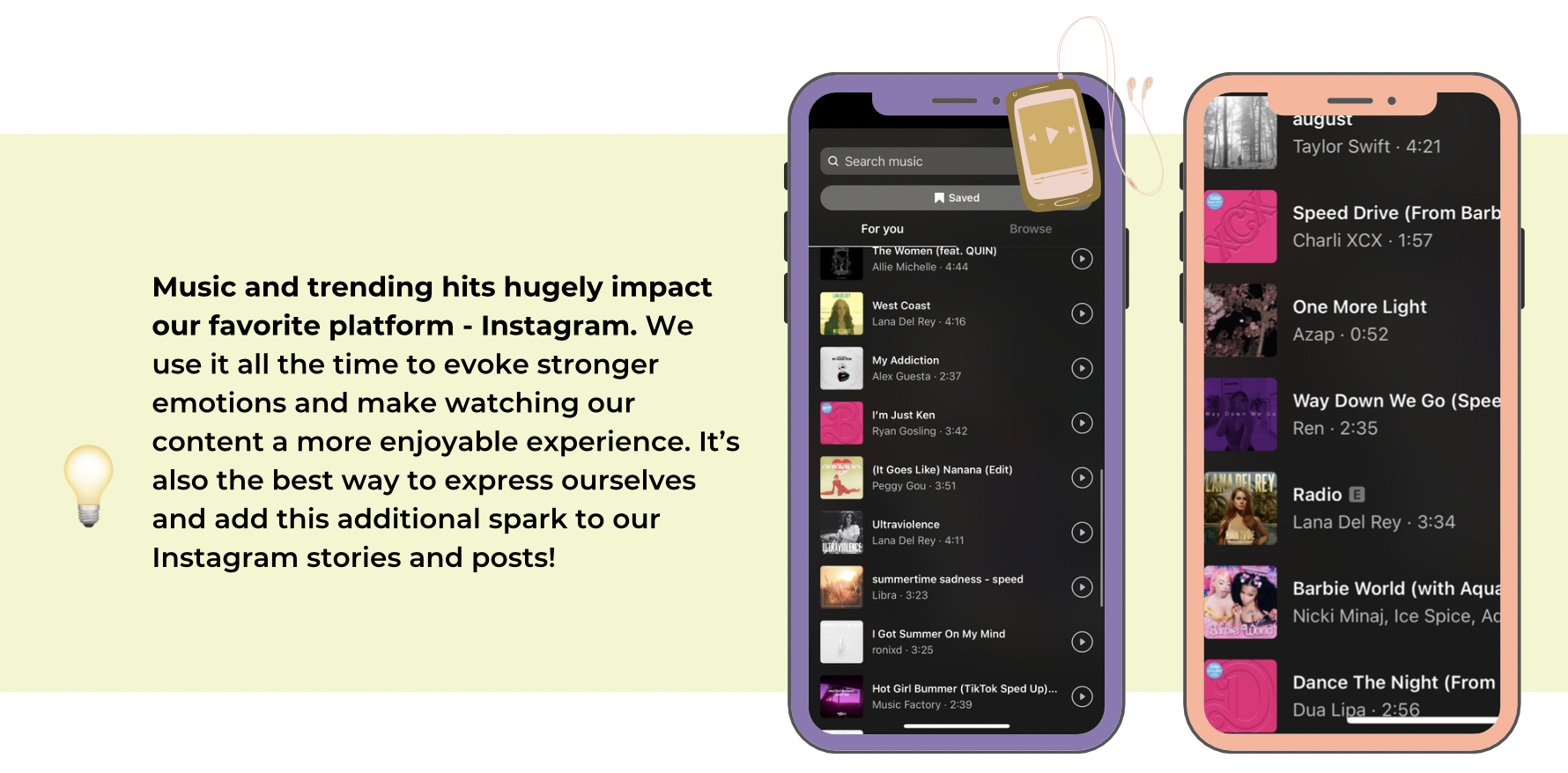 Why Is Only Some Music Available on Instagram?
If you're running a business profile on Instagram, you won't have access to the full music library = music from recording artists (audios with the official artist's name and song in the title) due to copyright issues and laws.
How Do I Get All My Music on Instagram for Business?
Recently, Instagram has entered into various big agreements with the music production industry, allowing them to post copyrighted music without infringing the owner's rights. While, of course, the details of these agreements are confidential and not available anywhere on the web, there's one thing we know for sure: business accounts have the most limited music library right now. 
What Music on Instagram Is not Copyrighted?
It is. Your content can only include licensed tracks that the platform has the rights to – the platform or you (if you have bought any licenses additionally, for example).