Why can't I reply to a specific message on Instagram? If that's your question – don't worry, we've got an answer, and I'm here to help you out! So, you've stumbled upon this horrible Instagram messaging puzzle where you just can't seem to reply to a specific message, and it's left you scratching your head. Worries aren't necessary, it happens to all of us! There's a method to this madness, and it's usually due to a few factors, like the message's status, the recipient's privacy settings, or Instagram's own rules (we'll also discuss them in this guide). Let's dive in and uncover the reasons behind this hiccup and, of course, how to solve it.
Why Can't I Reply to a Specific Message on Instagram? All You Need to Know to Solve This Problem!
hide
Why am I not able to reply to specific message on Instagram? 

Why is my Instagram message reply not working? Why Can't I Reply to a Specific Message on Instagram?
Curious about why your option to respond to Instagram messages seems to be eluding you? Let's delve into the matter and get you some answers.
Various factors could be at play here, but let's consider the most common ones (also the ones that are really quick to fix):
Outdated Instagram App: Ever wondered why app updates are a thing and why are they such a biggg deal? They bring fresh functionalities, patch up issues, and enhance your overall user experience. If you've been neglecting those app updates, unfortunately, it could be why you're grappling with this messaging hiccup.
Geographical Rollout: Instagram is constantly unveiling new features, but not all regions and accounts get them simultaneously. If you find yourself unable to reply to specific messages, it's possible the new messaging feature hasn't quite made its way to your region or account yet.
The Internet Conundrum: A slow or shaky internet connection can be a real game-changer, or rather, ugh, a game-stopper. It might be the reason you're struggling to use certain Instagram features, including responding to specific messages! Consider connecting to a more stable network to see if that puts your issues to rest.
The Gremlin of Temporary Bugs: Sometimes, glitches and bugs rear their heads, and they're not on your end – it's Instagram's conundrum! However, these issues often sort themselves out with time. You might try rebooting your device or simply logging out of Instagram and logging back in.
Troublesome App Cache: Every so often, the app cache becomes a little unruly, leading to issues with various Instagram features.
How to Fix My Instagram Messages? How To Fix Replying Message Issue On Instagram?
Here are some solutions to resolve the issue of not being able to reply to messages on Instagram:
Clear Cache: Clearing Instagram's cache can help eliminate any data that might be causing disruptions in the app's smooth operation. It's a good practice to clear the cache periodically. Here's how to do it on Android:

Find the Instagram app on your phone's home screen.

Tap "App info."

Then, select "Storage usage."

Finally, touch the "Clear cache" option.

On iOS devices, unfortunately, there isn't a direct option to clear the cache. The alternative method is to delete the Instagram app and reinstall it to clear the cache on your iPhone.

You May Face the Internet Connection Issues: If you've ever noticed Instagram acting up with a slow internet connection, this might be the culprit in your case as well. Start by checking your internet speed and then proceed with these fixes:

Verify your internet speed by using an alternative online platform or internet speed testing tools like those available through Google. If issues are detected, try switching between cellular data and Wi-Fi or enable airplane mode for a brief moment.

Wait for a Few Minutes: Instagram boasts a massive user base, and there are times when the platform experiences high demand, which can result in service outages. Server outages could be the reason why you're unable to reply to specific messages. To check for outages, you can use platforms like downdetector.com or Twitter for updates. If there's an outage, all you can do is be patient.
Use the Latest Version of the App: Instagram updates are designed to enhance the platform's performance. If you're not running the most current version of Instagram, this could be causing the error. It's advisable to update the Instagram app whenever a new version becomes available.
Contact Support Team: If none of the previous methods have resolved the issue, you can seek assistance from Instagram's support team. Here's how:

Navigate to the "Settings & Privacy" section of your Instagram account.

Scroll down and tap on "Help" in the "More info and support" section.

Select "Report a Problem."

Report the issue in the manner you prefer, and you can choose "report a problem without shaking." If you don't have the "reply to specific message" option, inform the support team and request it. If you do have the option but can't use it for some reason, report the problem.

Log In Again: Sometimes, a straightforward login/logout action can resolve the issue. Here's how to do it:

Tap on your Instagram account's profile picture.

Tap the three-bar icon.

Navigate to the "Settings & Privacy" section.

Scroll to the bottom and tap on "Logout."

Close the app, then reopen it and log in by entering your Instagram account credentials.

Reinstall the App: Reinstalling the Instagram app can eliminate temporary glitches. It removes any problematic files, potentially leading to improved services. You can try this by uninstalling the app and then reinstalling it.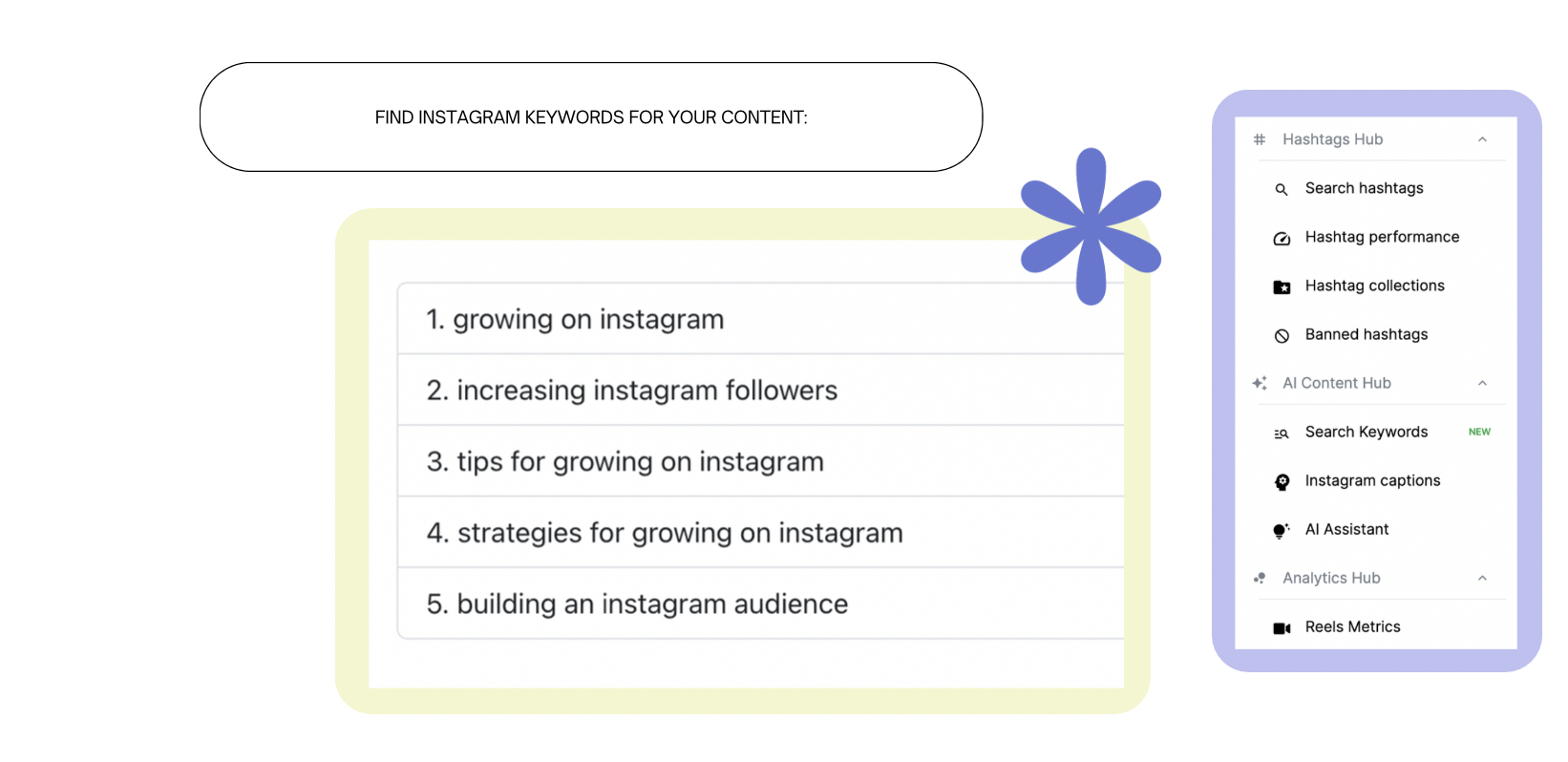 How to Reply to a Specific Instagram Message?
The possibility to respond to a particular message on Instagram came into play with Instagram's cross-platform messaging update. In the past, we had to manually configure this connection. However, in the latest Instagram app versions, this feature is now automatically integrated. It's worth noting that this integration won't link to your Facebook account unless you manually input that information.
Here's a step-by-step guide to reply to a specific message on Instagram:
Open the Instagram app on your phone, and in the upper right corner of the home screen, tap on the Messenger icon to access Instagram Direct Messages. If you see the old paper airplane logo instead of the Messenger logo, make sure to update your Instagram app to enable this feature.
Within the messages page, select the conversation that contains the message you want to reply to.
Locate the message you wish to reply to and swipe it to the right until the reply icon becomes visible. If you want to reply to your own message, swipe it to the left to reveal the option. Once you see the reply icon, tap on it.
Your chosen message will now be linked to the text field. You can enter your response and then tap "Send" to dispatch it as a reply message.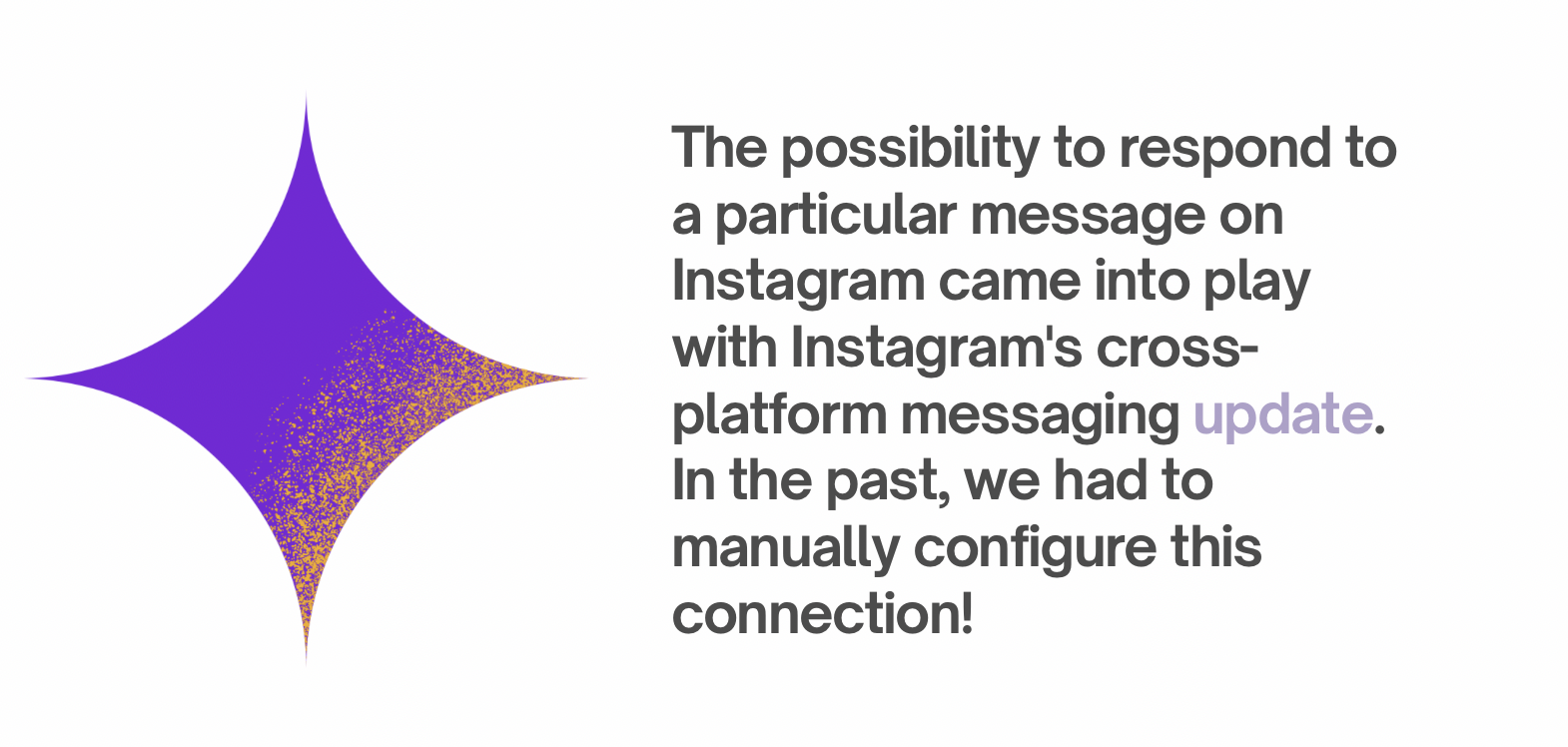 Why Can't I Reply to a Specific Message on Instagram – and Other Important Questions – FAQ
Let's answer all the most crucial questions about Instagram messages. As always we've collected your questions and answered them all!
How to reply to a specific message on Instagram on the web?
The process for responding to a specific message on the web version of Instagram differs slightly:
Open instagram.com and click on the Messenger icon located in the top bar.
Now, select the conversation you wish to engage with.

On the chat page, hover your cursor over the message you want to reply to.

Click on the reply icon positioned beside the selected message.

That's all; the message you've chosen will be linked to the text box above. You can type your response and click "Send," or simply press Enter to transmit the reply message.
Just like in the mobile version, if you change your mind and decide not to send your message as a reply, you can click the X icon!
How do you enable chat replies on Instagram?
To enable mentions and chat replies notifications on Instagram, follow these steps:
In the top menu, tap on your profile icon.

Select "Settings and privacy."

Tap "Notifications," and then choose "Push notifications."

Locate "Mentions and replies" in the list of options.

Slide the slider to the right to activate this setting.
Why don't I have the reply feature on Instagram?
If you can't respond to a particular message on Instagram, there are a couple of steps you can take to address the problem. Firstly, consider logging out for a few hours and then logging back in; this may help resolve the issue. However, if the problem persists,  reach out to Instagram's support team for assistance in getting the issue resolved!

How do I get Messenger features on Instagram in Europe?
If you're residing in Europe and facing difficulties updating to Messenger features on Instagram, here are some potential fixes:
Update the Instagram App: Ensure that you have the latest version of the Instagram app installed on your device. App updates often include new features and improvements.
Try a VPN: Consider using a VPN (Virtual Private Network) to access Instagram. Sometimes, this can help bypass regional restrictions and access features that may not be available in Europe.
Log Out of Instagram and Back In: Sometimes, logging out of your Instagram account and then logging back in can resolve certain issues. Try this as a simple troubleshooting step.
Clear Instagram App Data: Clearing the app's data can resolve issues related to settings and cache. You can do this in your device's settings.
Check the Messages Option: Ensure that the option to access Messenger features on Instagram is properly configured in your app settings.
Contact Instagram Support for Help: If none of the above solutions work, it's advisable to reach out to Instagram's support team for assistance and guidance on resolving this issue specific to your location.
Why can't I see some replies on Instagram?
Messages that could be deemed inappropriate, unwelcome, spammy, or are filtered out according to your Hidden Words preferences will be found within a distinct folder called Hidden Requests. Notifications won't be sent for messages in the hidden requests folder! To access this folder, tap the icon located in the upper right corner of your Feed, then select "Requests" in the top right, and finally choose "Hidden Requests."