Are you curious to find out who you've sent follow requests to on Instagram?  How to see sent requests on Instagram? Well, you're in luck because you've come to the right place to learn how check your list of requested follows. Not all the requests you send on Instagram get accepted, right? Many times, we're eager to know who's given us this green light and who hasn't accepted our request. To get this valuable info, we usually search Instagram for a feature that allows us to view all the sent requests. However, finding this feature can be a bit of a wild goose chase! But don't worry at all, today I've got you covered. In the following paragraphs, I'll walk you through the process of checking or viewing your sent follow requests on Instagram. So keep reading!
Can You Check Who You Requested to Follow?
Absolutely, you now have the power to see the list of accounts you've sent follow requests to. Not too long ago, this wasn't even an option, and people had to rely on their memory to keep track of these requests! But here's the exciting news: Instagram has officially rolled out this feature in the app. So, if you're interested in uncovering those pending requests from the past, this feature is here to make your life a whoooole lot easier.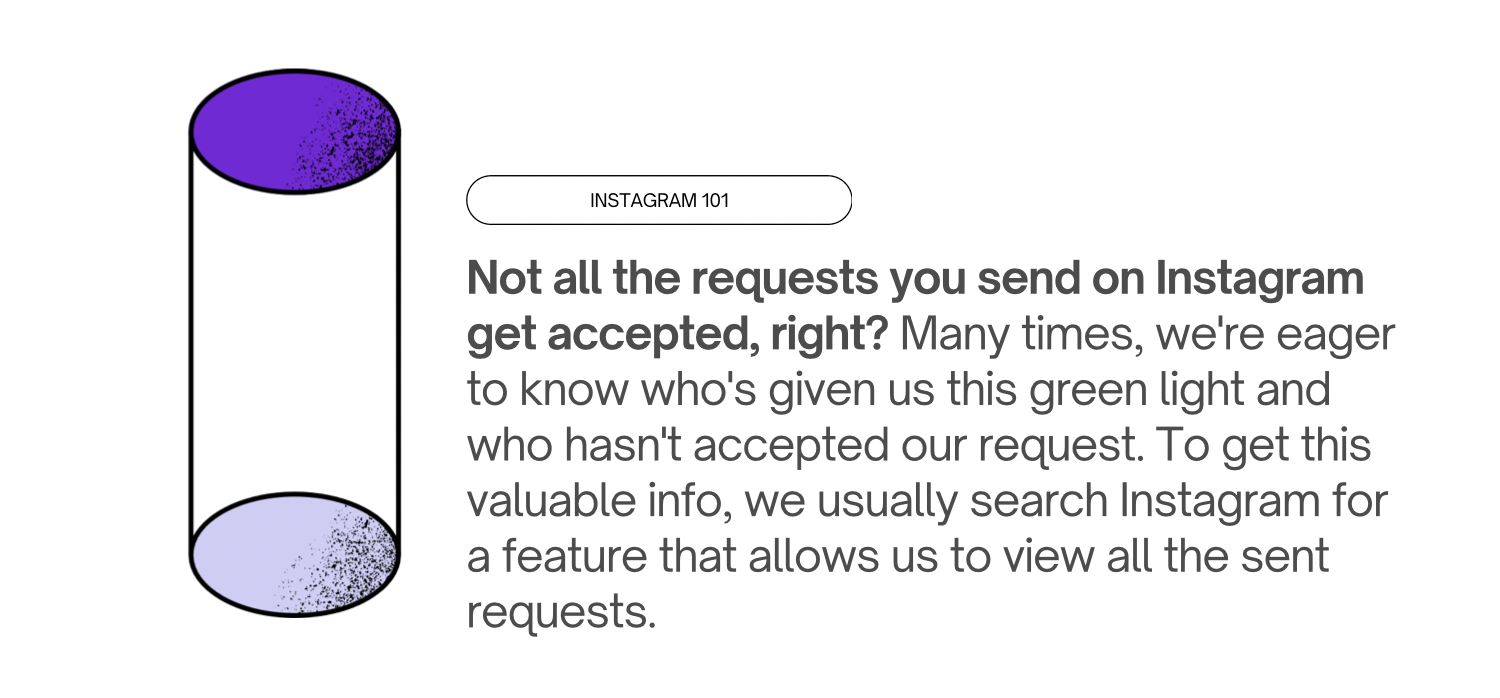 How To See All Sent Follow Requests On Instagram on iPhone and Android? How to See Sent Requests on Instagram?
Wondering how to view your sent follow requests on Instagram, whether you're using an iPhone or Android? Well, before we dive in, it's important to note that the steps for mobile and laptop may vary, so make sure to follow the right set of instructions. Let's begin with the mobile version:
Step 1: Tap on the three-bar menu icon located in the upper-right corner of your Instagram app.
Step 2: Tap the three horizontal lines in the upper-right corner to open the tri-bar menu. If you're using a PC, click "More" at the bottom left corner.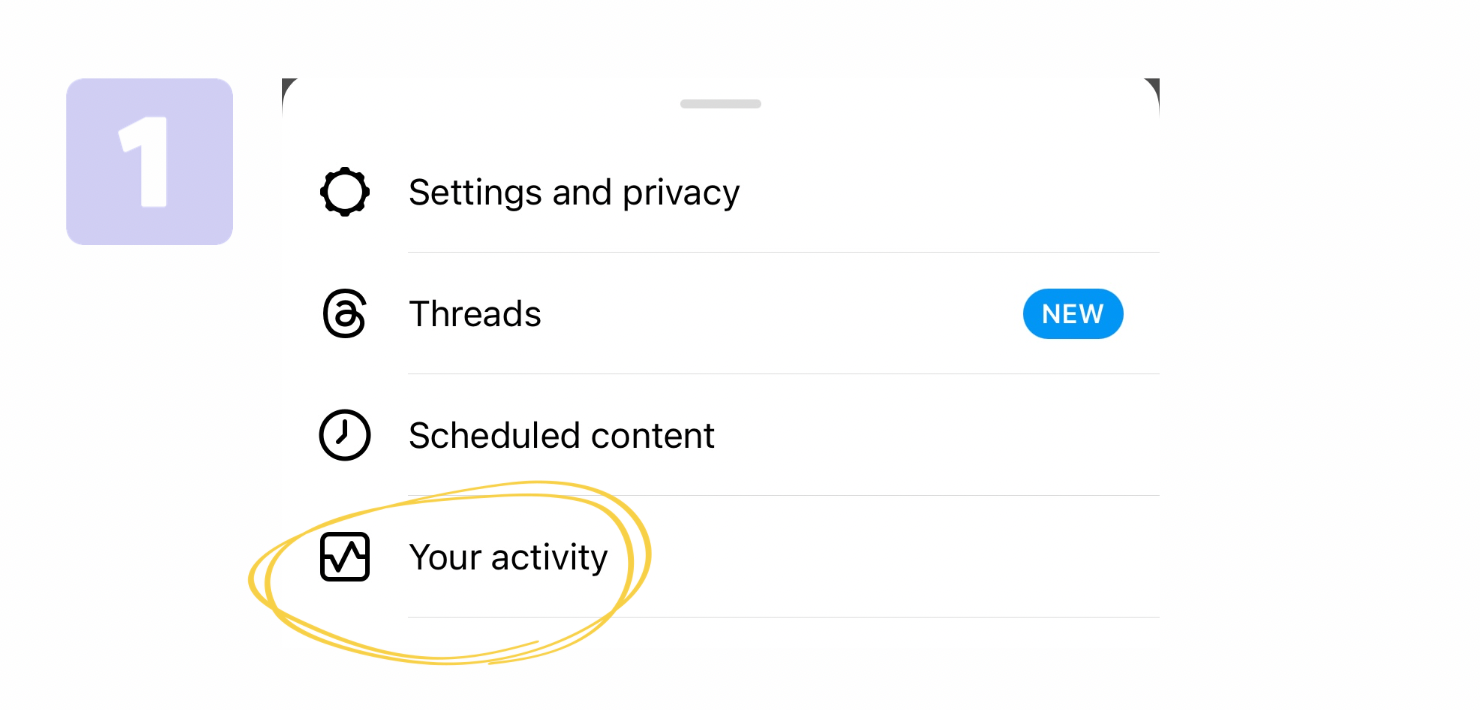 Step 3: Request the download
Select "Your Activity."

Scroll to the bottom and click on "Download Your Information."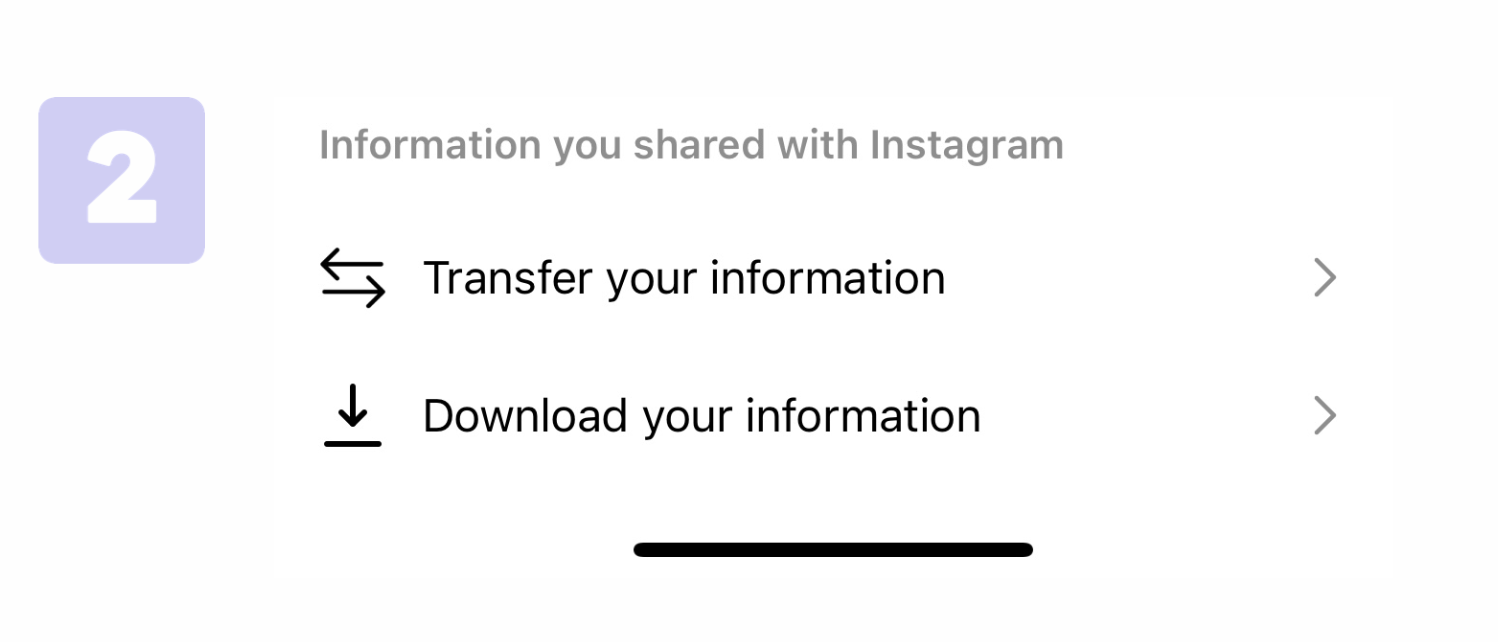 Tap "Request a Download."

Choose "Complete Copy" for the type of information you want.

Select the format, media quality, and data range.

Tap "Submit Request."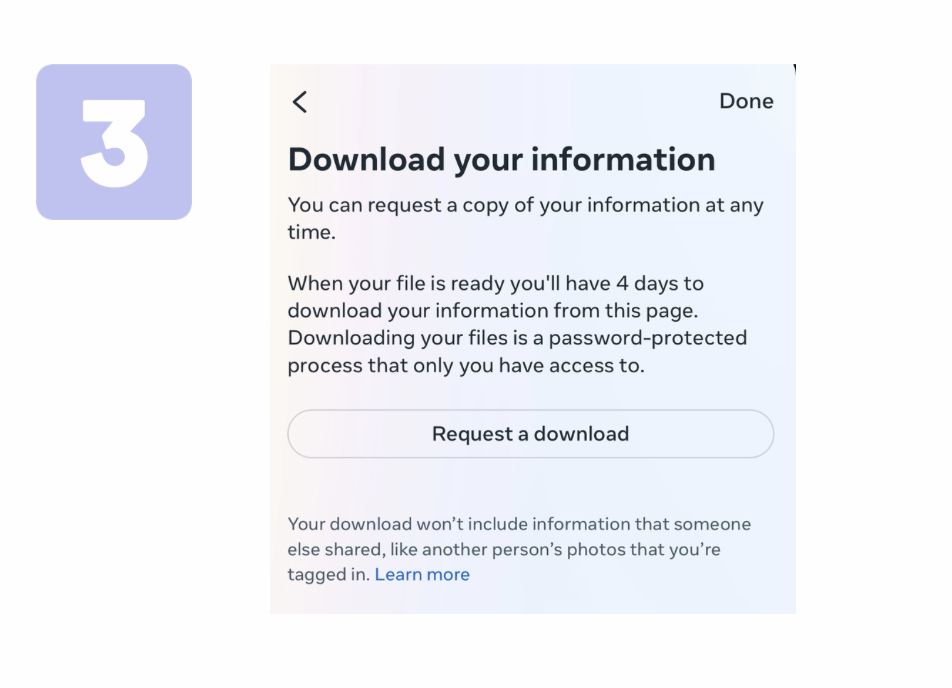 Step 4: Download the information
Wait for a few minutes until the PDF becomes available.

Click "Download."

Enter your account's password to download the information.
Step 6: Explore and analyze the information
Open the downloaded PDF (make sure you have a zip archiver!)

Look for the "follower_and_following" subfolder.

Go to the "pending requests" folder, and you're done.
How to See Sent Follow Requests On Instagram On PC:
Viewing sent follow requests on a computer is straightforward because you can easily access files! Here's how:
Step 1: Go to Instagram settings
Open instagram.com in your browser and log in.

Click on "More" at the bottom left of the display.
Step 2: Request information download
Select "Your Activity" from the menu.

Click "Download Your Information."

On the new page, enter your email address (it doesn't need to be the one registered with your account).

Tap "Next."
Step 3: Download all the information
After about an hour, open your email.

Click on the "Download Information" link.

Click "Download Information" again.

Enter your password.

Save the file where you prefer.
Step 4: Explore the downloaded file
Open the file and locate the "followers_and_followings" subsection.

Under it, click on "pending follow requests," and you're good to go.
How to Cancel All the Sent Follow Requests on Instagram:
If you're considering canceling all your sent follow requests on Instagram simultaneously, it's important to know it's not possible now due to Instagram's limits. You'll need to cancel them one by one following these steps:
Get a list of the usernames to whom you sent follow requests on Instagram.

Open your Instagram account and enter the username in the search bar.

For public accounts, tap "Following," then "Unfollow."

For private accounts, tap "Requested" to cancel the request.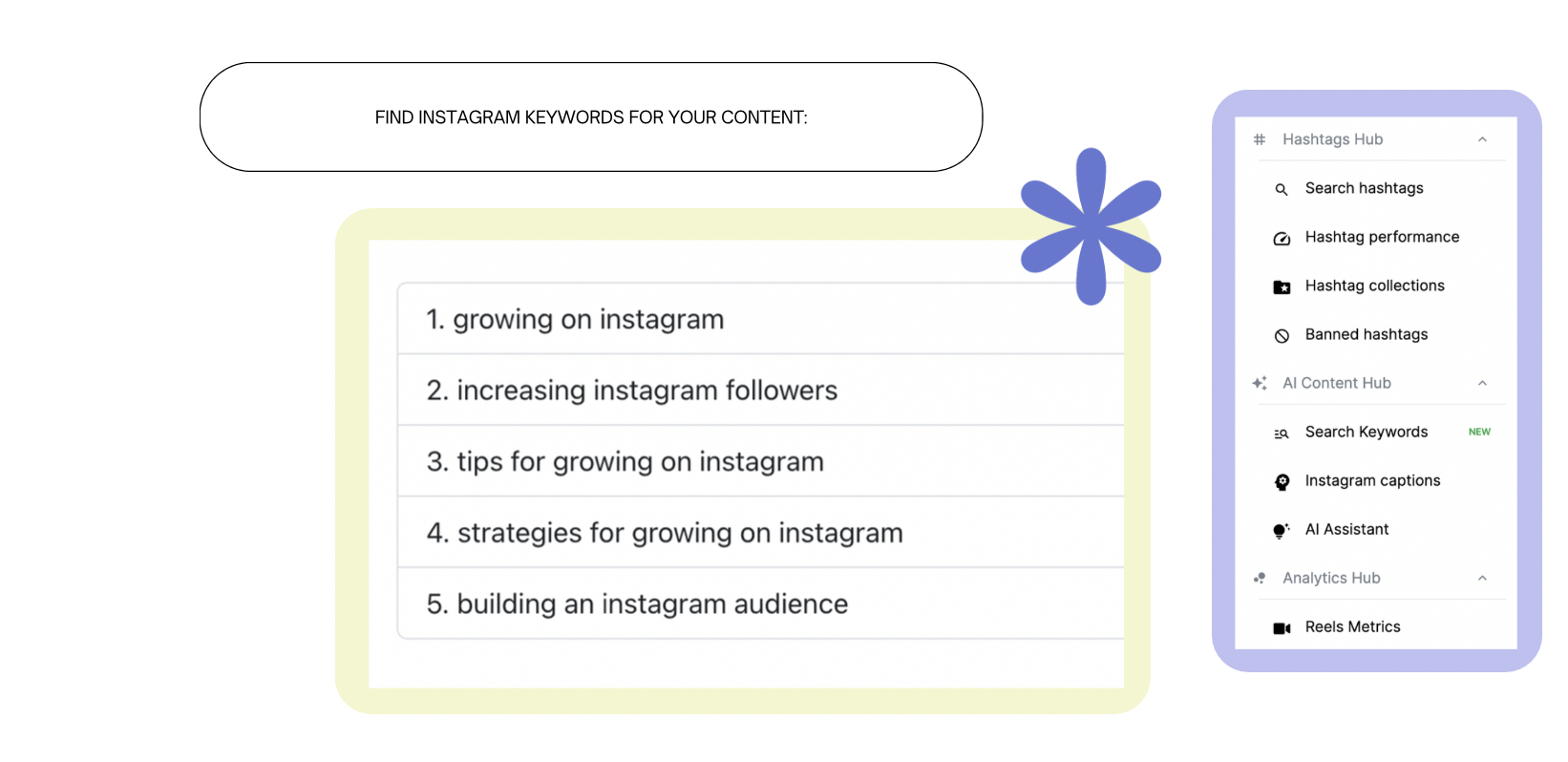 Seeing your Sent Requests on Instagram – Q&A aka FAQ
To arm you with everything you need to know about seeing your sent requests on Instagram, we've gathered all the questions and answers about sent requests!
How many follow requests can I send on Instagram?
In the past, Instagram was letting users to send an unlimited number of follow requests to anyone, even if they weren't following them or hadn't accepted their requests earlier. But they quickly decided that this could lead to overwhelming communication!  Instagram has since restricted this to only allow one try until the request is accepted. This change helps prevent users from being bombarded with spam. 
How do you undo a follow request on Instagram?
If you've sent a follow request on Instagram and now wish to cancel it, you can follow these simple steps:

Open the Instagram app and navigate to the profile of the person you've sent the request to.

Locate the "Following" button situated below their profile name and bio.

Tap on the "Following" button, and from the dropdown menu, select "Cancel Request."
Can people see if you requested to follow them?
Yes. If the user has a private account, they receive a list of pending follow requests and a notification as well. 
Do people know if you delete their follow request on Instagram?
No, Instagram does not send notifications to users when their follow requests are denied. However, it's important to be cautious, as the follow button on your profile page changes to "Requesting" when someone requests to follow you. If you reject their request, the button reverts to "Follow" once again, and they may find out that way.
How to see who I requested to follow on Instagram 2023 on Android?
The only way to see your sent follow requests is to download your Instagram data (we describe the process above) or revisit a person's profile and see if the button says "request sent". 
How to know if someone rejected your follow request on Instagram?
Usually, you could determine whether your follow request was disregarded by revisiting the person's profile. If the profile still displays "Requested," it indicates that neither acceptance nor rejection has happened. However, if the profile reverts to "Follow," it's most probable that your request has been declined.
How long does a follow request last on Instagram?
You need to know that they don't disappear and your follow requests don't have any expiration date. They will be up until someone accepts or denies your request. 
What happens if you delete a follow request?
No worries, they will not receive a notification.  Instagram will just show an information saying the profile is private, and they can send you a new follow request. 

Do follow requests disappear?
No. They won't vanish, and there are two possible reasons for this:
If you've ever made your account public, even if only for a brief moment, all your follower requests will automatically be accepted by Instagram. As a result, they will no longer appear in the follow request section but will instead be listed as your followers.
Why am I suddenly getting so many follow requests on Instagram?
If you observe a sudden shift in the number of likes, followers, or comments on your account, we have bad news: it could be due to activity generated by accounts that aren't genuine. Or bots. Occasionally, non-Instagram applications produce automated likes, comments, and follows in an attempt to artificially inflate an account's popularity.
Can you accept a follow request without following back?Sure. Following back is not obligatory. In fact, you can choose to follow someone before making the decision to accept or decline their request.