Brand on Instagram – a huge challenge, but the one that's definitely worth it.
Are you aching to take your brand to the next level, but feeling a little overwhelmed by all the digital options out there? I totally get it. As a content creator and content marketing specialist, I've been in your shoes, and I know how daunting it can be to navigate the ever-changing world of social media. But here's the thing: if you're not already using Instagram to build your brand, you're missing out on A MASSIVE opportunity.
I know, I know – Instagram can seem like just another platform to keep up with, another place to create content, another place to engage with your audience. But trust me, there's a reason why Instagram has quickly become one of the most important social media platforms for businesses of all sizes. In fact, I would go so far as to say that if you're not on Instagram, you're not just missing out on a marketing opportunity – you're missing out on a chance to connect with your audience meaningfully.
So why is Instagram so important for building a brand? In this blog post, I'm going to break it down for you. Then, we'll talk about the unique features of Instagram that make it a powerful branding tool, and how to make the most of those features to elevate your brand. Whether you're just starting out or maybe you're a seasoned pro, I promise there's something in here for you. So grab your coffee (your matcha latte, or your green juice – whatever fuels you), and let's dive in!
Your Brand on Instagram. Instagram is Your Place To Be For Building a Strong Brand Identity
Now, you might be thinking, "Hey, Kate, isn't Instagram just a place for pretty pictures and filters?"
And while it's absolutely true that Instagram is a highly visual platform, it's also an incredible tool for building a strong brand identity. In fact, according to Hootsuite, 90% of Instagram users follow at least one business account. That's a lot of eyeballs on your brand, let's be honest.
Today we'll talk about how to make the most of those eyeballs.
As you most probably already know, your brand identity is so much more than just a logo or a color scheme. It's the essence of who you are, the unique flavor that sets you apart from everyone else out there. And if you're not intentional about creating a strong brand identity, you're going to get lost in the shuffle.
So where do you start on Instagram?
Well, the first step is to get clear on what makes you YOU. What are your values? What's your story? What sets you apart from everyone else in your industry? Once you have a clear sense of your brand's personality and unique selling points, you can start to craft a brand identity that's truly aligned with who you are.
Now, I know what you might be thinking – "But Kasia, I'm not a designer, or a branding expert! How am I supposed to create my Instagram brand identity?"
The good news: you don't have to be a designer to create a strong brand identity. What you do need is a clear sense of your brand's personality and a willingness to be consistent in your branding across all platforms. From your website to your social media (specially Instagram!) to your business cards, every touchpoint should reflect your brand's personality and values.
So go ahead and get clear on who you are and what you stand for, and let that guide your branding decisions. And remember, your brand identity isn't set in stone – it's an ever-evolving expression of who you are as a person and as a business.
How to Create a Unique and Memorable Brand Identity on Instagram
First things first: consistency really is key.
Your brand identity should be reflected in everything you post on Instagram, from your bio to your captions. Speaking of captions, I always repeat myself here: don't be afraid to inject a little humor or personality into them. Also, did you know that posts with emojis in the caption see an 18% increase in engagement?
Another way to create a unique and memorable brand identity on Instagram is to embrace your quirks. What makes you stand out from everyone else in your industry? What are your unique strengths and personality traits? Don't be afraid to let those things shine through in your Instagram content. And don't forget about the power of storytelling – 'Gram is a great place to share your brand's story in a way that resonates with your audience.
Also, remember that your Instagram profile is often the first impression someone will have of your brand. Make sure your profile picture, bio, and highlights accurately reflect who you are and what you offer. And don't be afraid to experiment with different types of content – according to Later, carousel posts see a 3.1% higher engagement rate than single image posts. So mix it up!
Content Creation – Why Creating Compelling Content is Essential for Building a Brand on Social Media
Social media is a crowded space, with over 4 billion active users worldwide. So hey, how do you make sure your brand stands out in that sea of selfies and cat memes? Yup. By creating content that's not just good, but great.
According to HubSpot, businesses that prioritize Instagram presence are 13 times more likely to see a positive ROI. THAT'S A LOT. So let's talk about how to create content that not only attracts your ideal audience, but keeps them coming back for more.
First off, let's talk about quality over quantity. Many times, it's better to post one amazing piece of content than ten mediocre ones. Your audience wants to feel like they're getting something of value from you – whether that's information, entertainment, or inspiration.
Another key to creating compelling content is to know your audience. Who are you trying to reach? What do they care about? What challenges do they face? By creating content that speaks directly to your ideal customer, you're much more likely to resonate with them on a deeper level. And don't be afraid to get a little weird with it – according to Sprout Social, 59% of consumers enjoy seeing brands get creative on social media. So go ahead and let your freak flag fly. Also, remember that social media is all about being social. Don't just post and ghost – engage with your audience, respond to comments, and foster a sense of community around your brand. Did you know social media accounts for 37% of all web referral traffic? That's a lot of potential traffic to your website, your blog or online store.
Tips for Creating Content That Resonates With Your Audience
It's not just about creating pretty pictures or clever captions – it's about creating content that genuinely connects with your followers.
According to the Content Marketing Institute, 91% of B2B marketers use content marketing to reach customers, and I'm here to tell you that it's not just for B2B – it works for any brand that wants to build a loyal following.
So how do you create content that resonates?
One key is to focus on your audience's pain points. What problems are they trying to solve? What challenges are they facing? Creating content addressing those pain points makes you much more likely to attract and retain followers who see your brand as a solution to their problems. And speaking of problems, did you know that social media can actually make people feel more isolated and lonely? That's why it's so important to create content that fosters a sense of community and connection.
Another tip for creating content that resonates is to be authentic and REAL. Your audience wants to see the real you – flaws, quirks, and all. By being vulnerable and sharing your own struggles and triumphs, you create a space where your followers feel comfortable doing the same. And don't be afraid to get a little weird with it – according to Hootsuite, 60% of Instagram users say they discover new products on the platform. So go ahead and let your creativity run wild.
Remember that social media is a two-way conversation. 71% of consumers who have had a positive experience with a brand on social media are likely to recommend that brand to others. So go forth and create content that not only resonates with your followers, but also turns them into loyal advocates.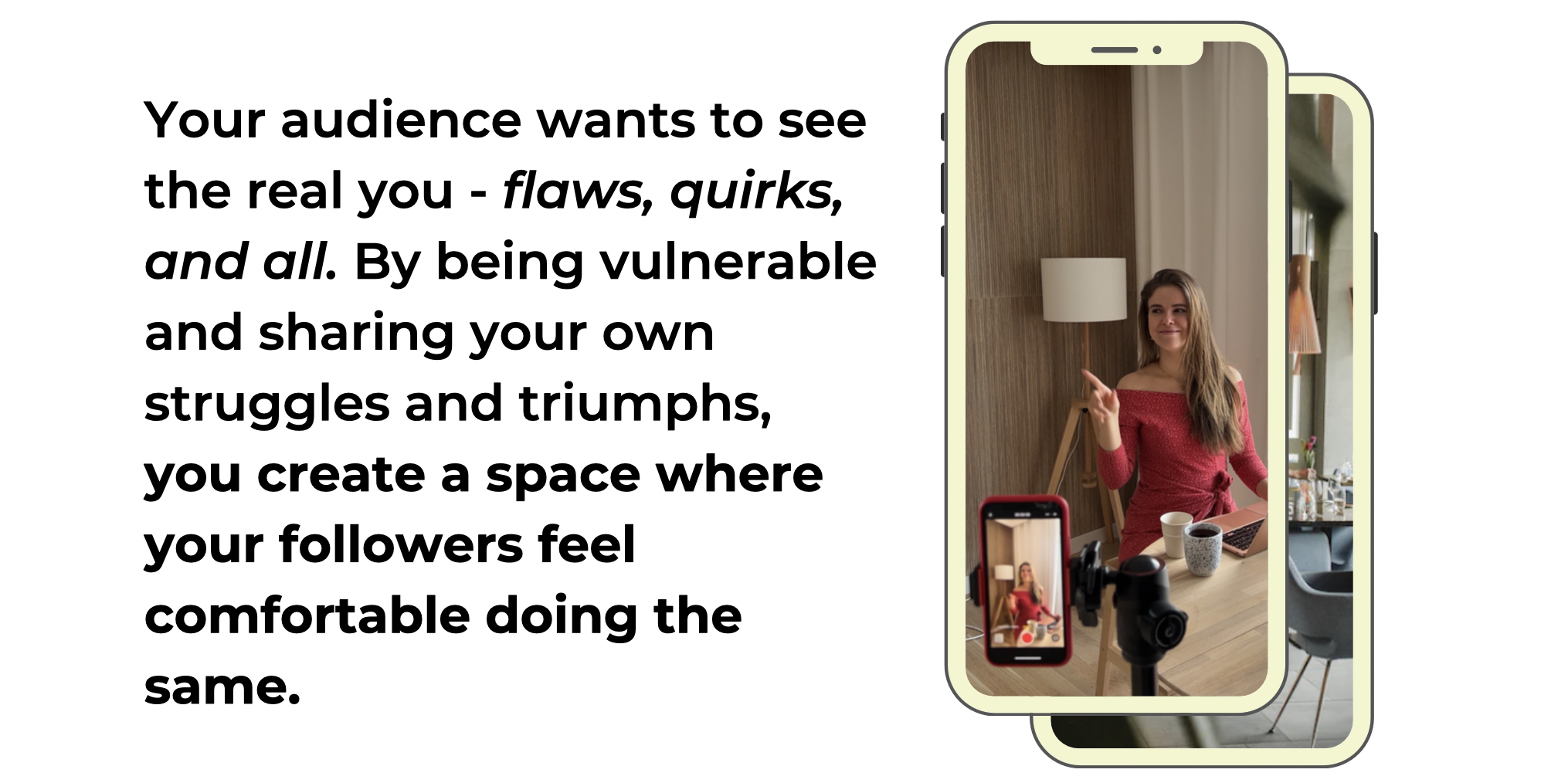 Strategies for Growing Your Following on Social Media
Building a strong following is key to success on social media, but with so much competition out there, it can be tough to stand out. That's why it's important to have a game plan.
As you already know, consistency is key. You need to be showing up on a regular basis, and not just with any old content – with content that truly resonates with your audience. According to Sprout Social, the optimal posting frequency for Instagram is once per day, but don't be afraid to experiment with what works best for your brand. And speaking of consistency, did you know that consistent branding across all channels can increase revenue by up to 23%? So make sure your brand's aesthetic is cohesive across all platforms.
Engage with your audience and your potential followers. Comment on other people's posts, respond to comments on your own posts, and use hashtags to connect with new followers. Did you know that posts with at least one hashtag get 12.6% more engagement than those without? So go ahead and do your hashtag research (rember IQ Hashtags is here to help)!
Consider running a social media contest or giveaway. Not only does this incentivize people to follow your brand, but it also generates buzz and engagement. Did you know that Instagram accounts that run contests grow their following 70% faster than those that don't? So go ahead and get your creative juices flowing. So there you have it – some strategies for growing your following on social media. Remember, it's not just about the numbers – it's about building a community of engaged followers who love and support your brand.
Measure Your Influence
Now, I know what you're thinking – "Kasia, how do I know if my influence is actually making an impact?" Well, that's where it's important to track your growth.
The IQ Hashtags tool can help you do just that, so you can see how your influence is spreading beyond the standard metrics you can check in-app. Did you know that 71% of consumers are more likely to make a purchase based on a social media referral? So knowing your reach and influence can have a big impact on your bottom line. Our nifty tool helps you identify your top hashtags, analyze your engagement rate, and measure your overall influence on Instagram. Did you know that engagement rates on Instagram are dropping? According to Socialbakers, the average engagement rate on Instagram dropped from 2.15% to 1.22% in 2022. That's why it's more important than ever to know your numbers.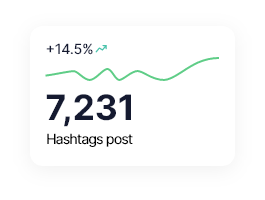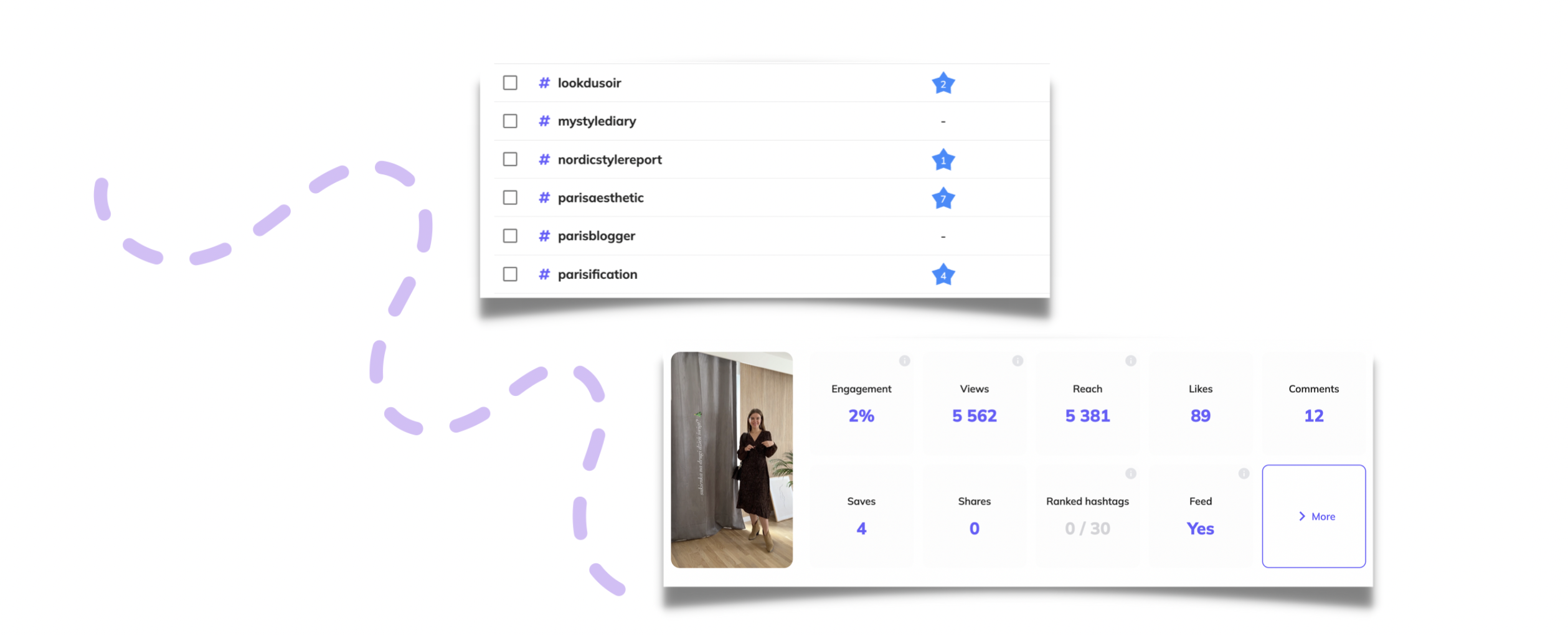 To Wrap-Up!
So there you have it – a few reasons why growing your brand on Instagram is more important than ever. It's not just about making money – it's about making an impact. Instagram allows you to showcase your brand's personality and connect with your audience on a deeper level.
It's about building a solid community and making an impact. So go ahead, and let your brand shine on Instagram.