Skyrocket your Instagram profile!
The only Instagram hashtags and analytics tool you'll ever need
Start a 7-day free trial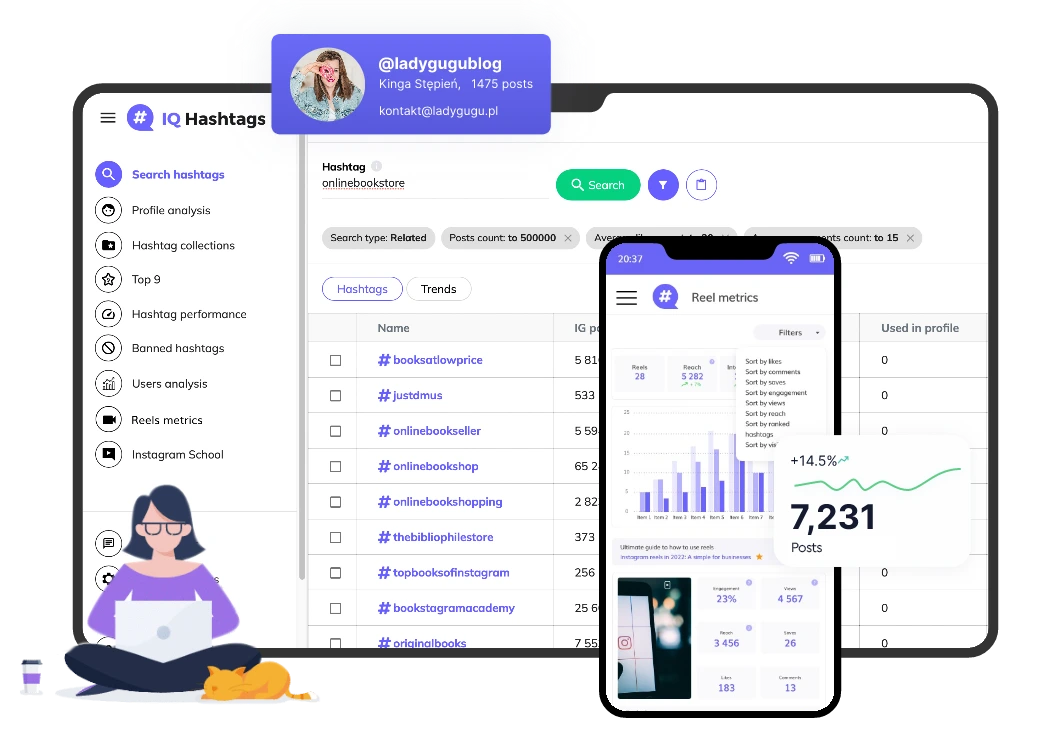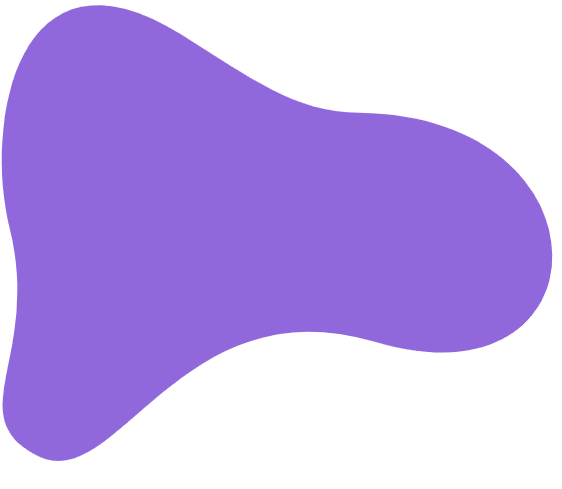 Profile stuck and not gaining new followers?
Followers are leaving your profile for no reason, and the harder you try, the fewer likes and comments you get.


Not sure which hashtags are right for you and spending too much time searching for them?
Discover where and how to get ideas for your hashtags, find popular hashtags, and determine which hashtag size is the best fit for your profile.


Hashtags not working? Algorithm limiting your reach? Shadowbanned?
Your content isn't reaching new audiences, your reach from your hashtags is low, and your posts aren't hitting your followers' feed.
Features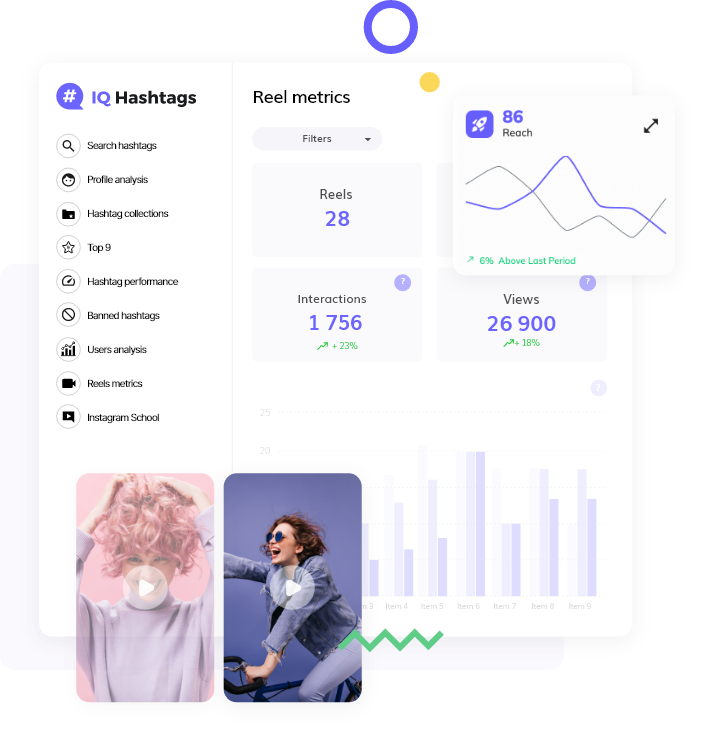 Reels Metrics
Get the most out of the time spent on creating Reels with in-depth data about their performance. Use Reels Metrics to get more eyes on your profile by understanding what kind of videos your audience wants to engage with the most. Discover and collect hashtags that your Reels have ranked for to improve your Hashtag Research and increase your Reels views in the future.
Hashtag Performance
Check which hashtags have performed best and have provided the biggest reach for your content and profile. A hashtag with a more extensive reach means more likes and followers. Analyze the connection between the time of your post, engagement, hashtag reach.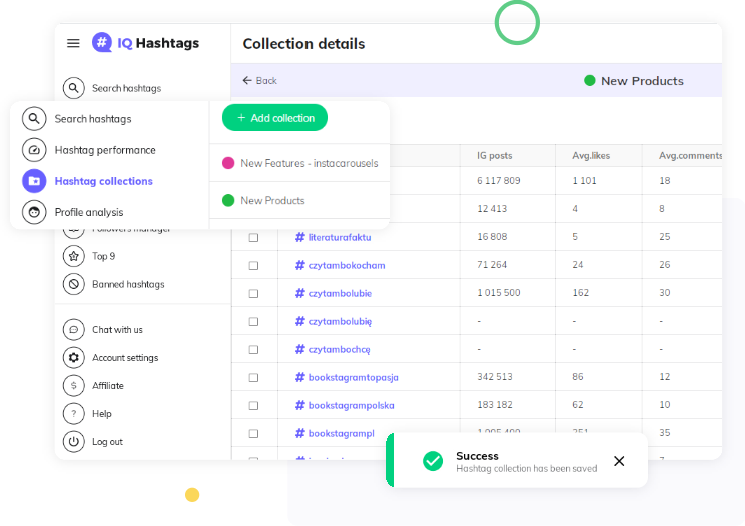 Hashtag Collections
Keep all your best-performing hashtags in one place. Create multiple hashtag lists (up to 72!), categorize them, and name them the way you like. Use different colors to keep them all more organized. You can save hashtags ideas directly from Hashtag Performance Tool or Hashtag Research as well. Save all targeted hashtags for later and use them whenever you need them with one smart click.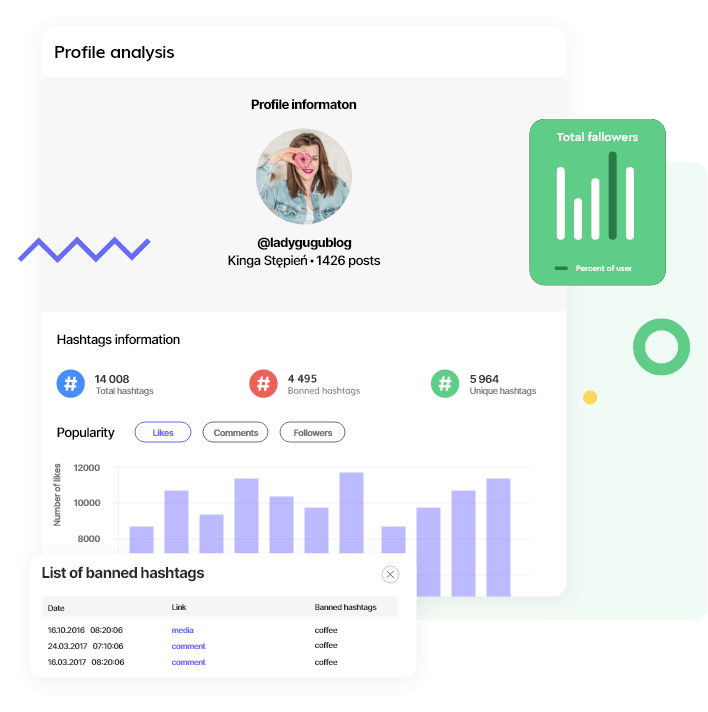 In-Depth Profile Analysis
Analyze your profile's statistics, check your follower growth rate, hours of profile activity, and the most popular hashtags used on your account.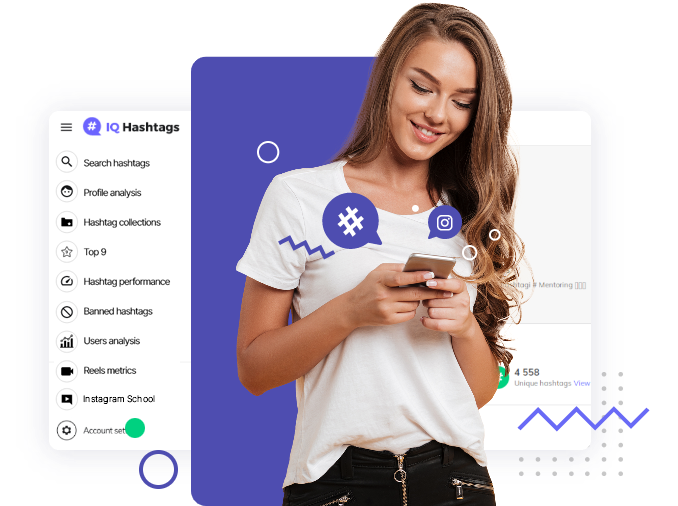 IQ Instagram School
Keep up with the ever-changing Instagram algorithm and amplify your account's performance! Learn the best hashtag strategies and organic growth tactics from our Instagram specialists.
Boost your engagement and
follower count with a reliable tool
IQ Hashtags is approved by Instagram and 100% safe to use
Check their results after using IQ Hashtags
See the results of our clients who started using solutions with IQ hashtags.
THEN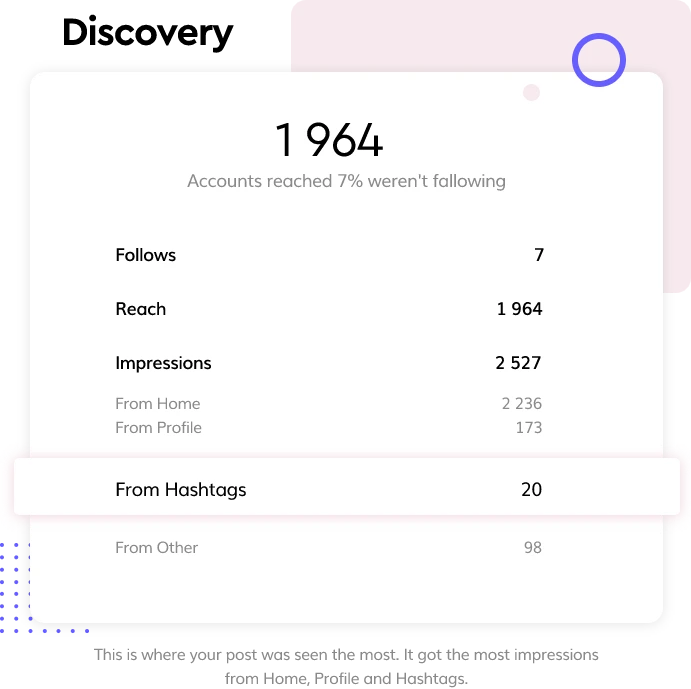 NOW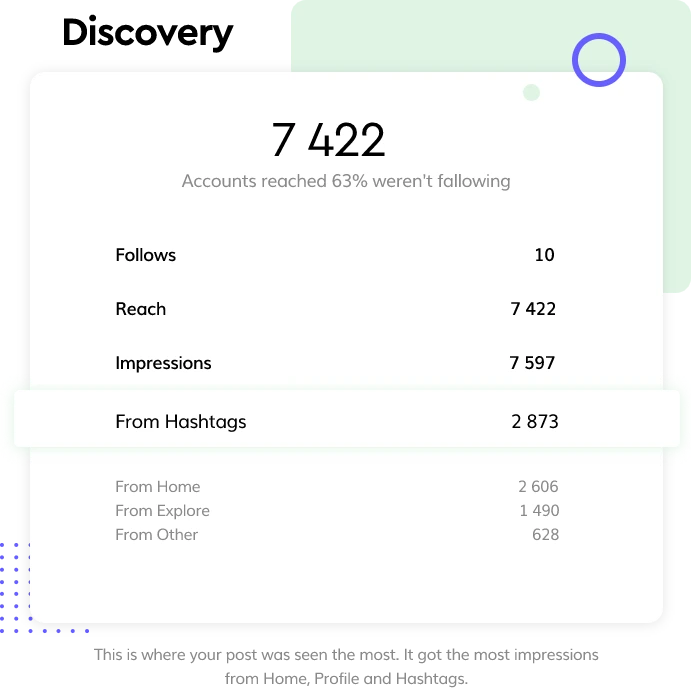 The main benefits of using our tool
Smart and fast hashtag search
Hashtags tailored to your account
Know your best-performing hashtags
Track how your account grows
Visit our blog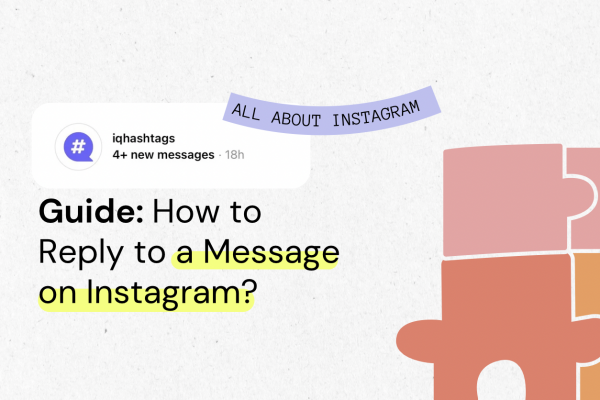 December 8, 2023
How to reply to a message on Instagram? Let's set the scene quickly. Picture this: you're scrolling through your Instagram notifications and spot a particular message...
read more →