Is it worth it to put the intensive effort into social media presence and growing an Instagram account? If you know the power behind this crazy social media platform, then you probably already know the answer. And today, we have something exciting to tell you.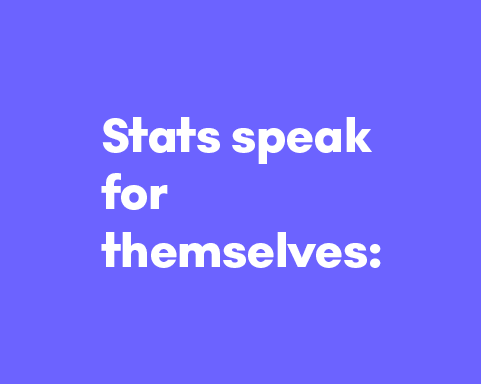 One billion active monthly users and 25 million active business accounts. But what about you? Should you be developing one to connect and convert your ideal audience? If you want to grow, then there's no other answer than: you definitely should. 
Whether you're just getting started or whether you're looking to take your profile to the next level, we've gathered all the most essential tips and tricks from the backstage of content marketing. Yes, we're giving away the secret sauce of the world's top Instagram marketing experts. We've decided to produce the ultimate Instagram success guide: everything you need to know in order to use the benefits of being active on this platform. 

Instead of buying enormous billboards and unbelievably expensive newspapers and tv commercials, you can use Instagram marketing to implement growth-hacking marketing: a strategy that can be low-budget and differs in many ways from conventional marketing. Is it more effective? You actually won't believe how many times more.
What are the benefits of a conscious Instagram strategy (which you will develop with us, using our resources, in a step by step process)? Reaching potential customers, sufficient growth, and building a vast on-line presence. You already know people connect to other people more quickly than with cold brands. Tho, you, as a business owner, still need to run the business – the impact comes from sharing the business building's reality.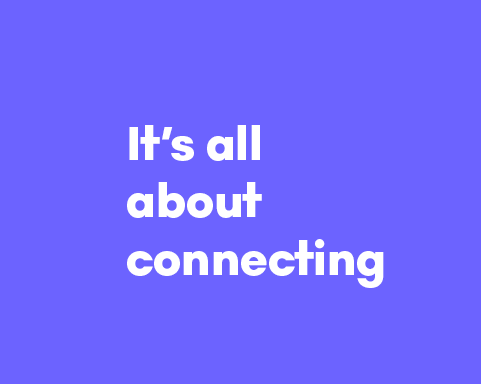 The more behind the scenes you share, the more people relate to you. And when they know and like you? They get attached to your brand. That's your priority.

Instagram is indispensable, and when you're not using it, you're entirely missing out on potential opportunities to grow. You're probably intrigued, and you'd love to try your luck, get in on Instagram, broaden your social media presence, promote yourself, your services, your product, your business. Still, sometimes it can get frustrating: how to start the right way, how to achieve it all? What strategy should you develop and implement?
That's why we're here, and that's why our guide will save you plenty of time.
why Instagram is such a powerful platform and why it's considered to be the new lead generator
why you really need to have an active social media account for your business and why you should take it seriously
why you shouldn't consider "everyone" as your target audience
You'll learn a lot about targeting and defining your ideal audience. Why? Because targeting is the key, and it's an essential principle to realize: don't target everybody, just the right people. Since most of the world won't become your clients, it would be a massive waste of time, energy, money, and other resources to try to reach them.
Instead, we'll be focusing on those who matter.
"Success on Instagram isn't luck. It's not magic. And it's not random"
– Jonah Berger


Benefits of having a successful, working Instagram account? Nothing can hold you back if you have the right skills, knowledge (we'll teach you everything, keep calm!) and put in some effort. Not only will you have the pleasure and satisfaction of increasing your sales and brand awareness, but you'll also have the opportunity to help people and meet their needs. 
Becoming a successful Instagram account creator requires professionalism and an eagerness to learn. After going through our "Instagram School" lessons and reading the materials we provide, and learning about our tool, which allows you to analyze your profile and your possibilities, to grow faster, you'll have learned enough to be competent and professional. 
It will be the step-by-step process, and we'll cover all the topics you need to be familiar with to skyrocket your Instagram presence:
How to start and set-up Instagram account: choosing a recognizable username, updating the profile
Optimizing your BIO
Developing your content strategy
Consistency tips
Leveraging feed and stories content
Choosing hashtags that will work for you – how to do the ultimate hashtags research and tools that will save you time
Best hashtag practices
Becoming an expert in your field: how to position yourself as one and how to produce engaging content with CTAs
Working with influencers or becoming one yourself
User-generated content and how to use it?
 How to read Instagram insights and what demographic details are trying to tell you?
Organic reach vs. paid promotion
The real power of DMs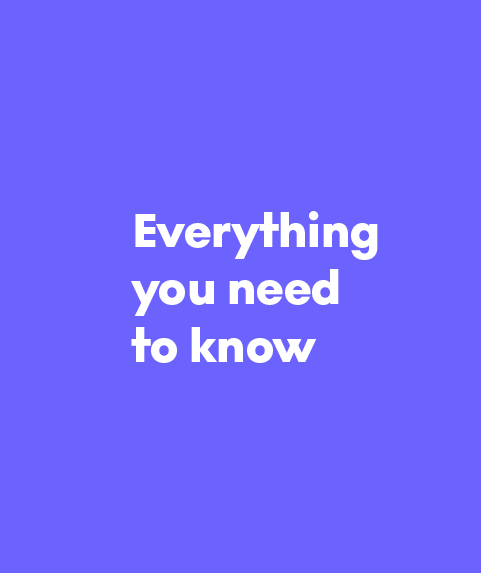 The plan? Use the skills you get from our lessons to develop a plan! Don't get stuck in theory. Remember, social media is all about doing and creating!

If you're interested in learning about the latest, most updated facts and proven strategies, tricks, tips, and tools, stay tuned for over 40 practical lessons we're preparing for you.
Instagram can be stressful; you may have many doubts and be unsure how to take your on-line presence to the next level: it can be more than intimidating. That's why we're creating this guide: there's no denying Instagram's influence, marketing power, and brand awareness opportunities. Follow our upcoming posts to get motivated, inspired, and armed with practical knowledge to make the most out of your digital marketing strategy. See you there!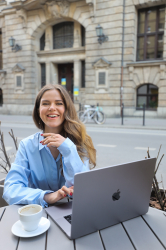 Latest posts by Kasia Pilch
(see all)